Loch Long Torpedo Range | Alternative Engagement Photography with Jacqui & Conner
I already knew that Jacqui and Conner were my cup of tea, but when Jacqui mentioned wanting to find somewhere a bit gritty looking for their engagement shoot I fell in love all over again :D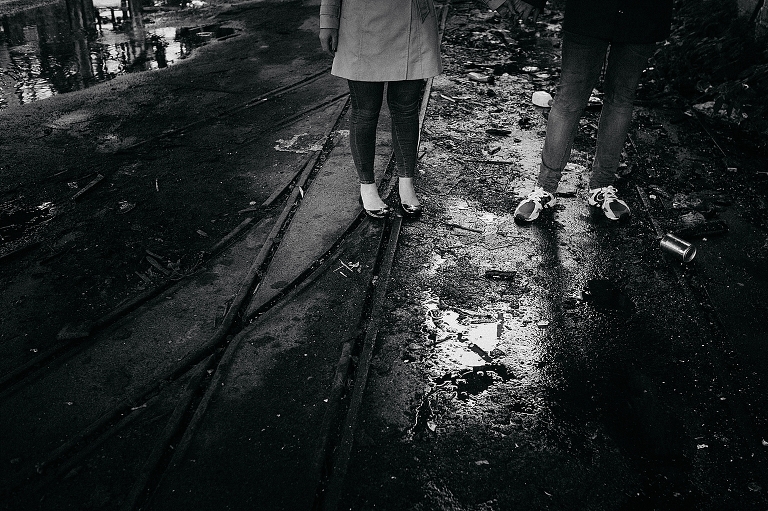 Over a wee cuppa and a catchup Jacqui and I brainstormed some places to go, eventually agreeing that the old Torpedo Range at Loch Long would fit the bill perfectly. Gritty, kick ass looking – and the right measure of picturesque by being nestled next to the Arrohar Alps – I couldn't wait to see it with them! On the day of the shoot it was 'that fine rain that soaks you right through' but with the majority of the range being under a sort of cover we decided to crack on regardless. I'm so glad we did, the weather felt perfect with the location to me – just a shame about the cold really as poor Conner was baltic by the end!
Ah but man oh man, I absolutely adore locations like this – there were so many opportunities and it's quite something to see. It almost felt a bit otherworldly when Jacqui and Conner were standing at the edge of the buildings, with all the lines and industrial architecture framing them. So much fun and these two were fab, so easygoing and they looked fantastic :) Jacqui and Conner will be getting allll married up helluva soon at the Old Fruitmarket in Glasgow, pretty excited to shoot there and can't wait to see these two tie the knot :) xx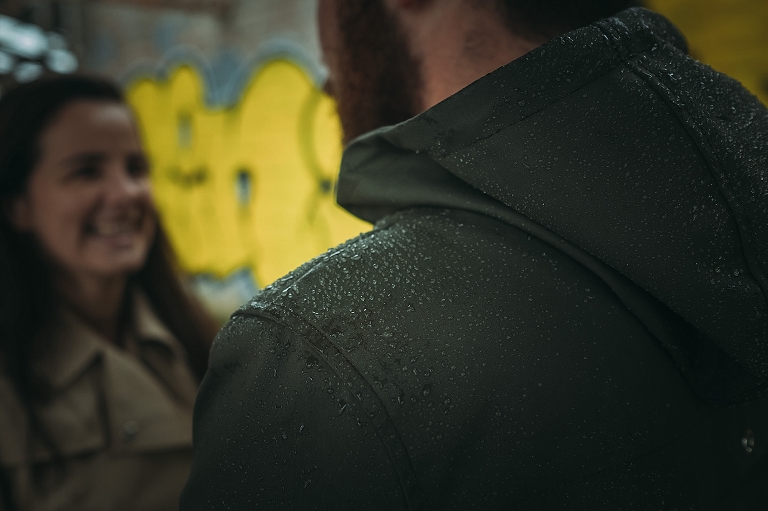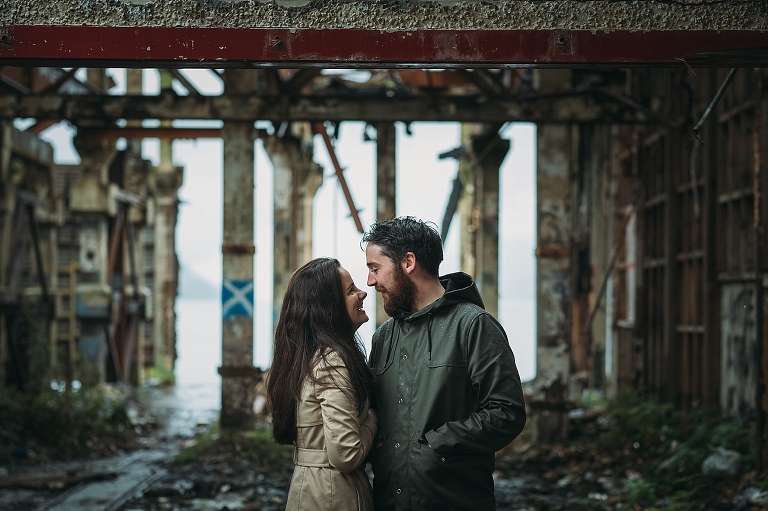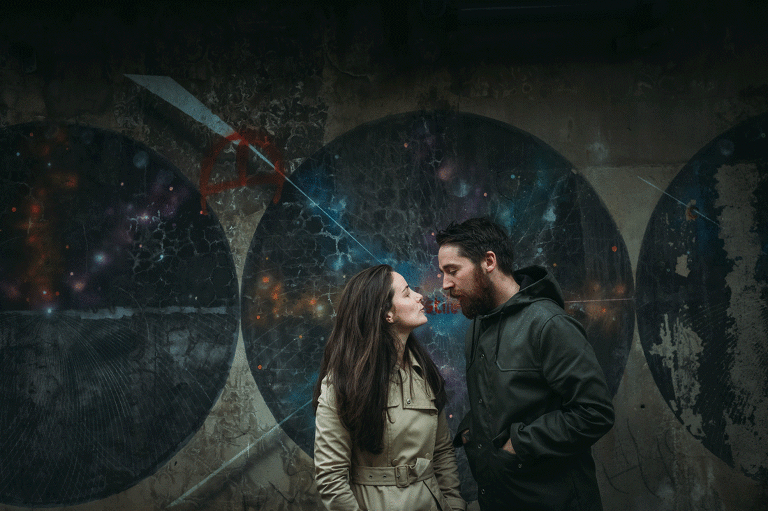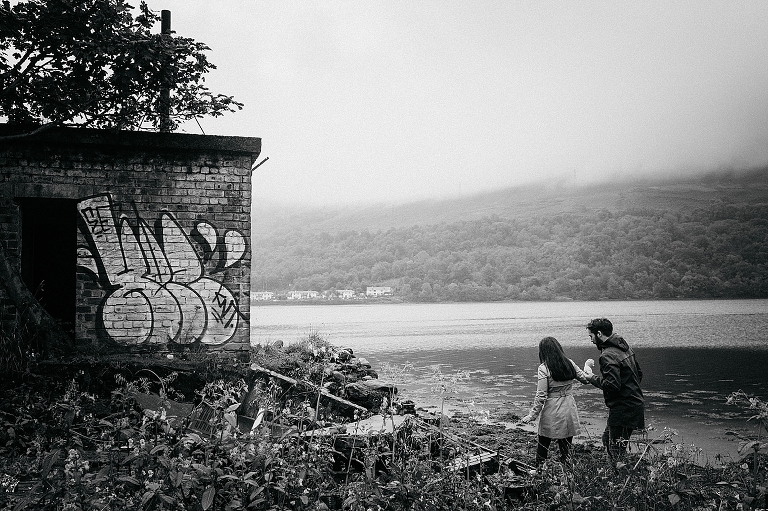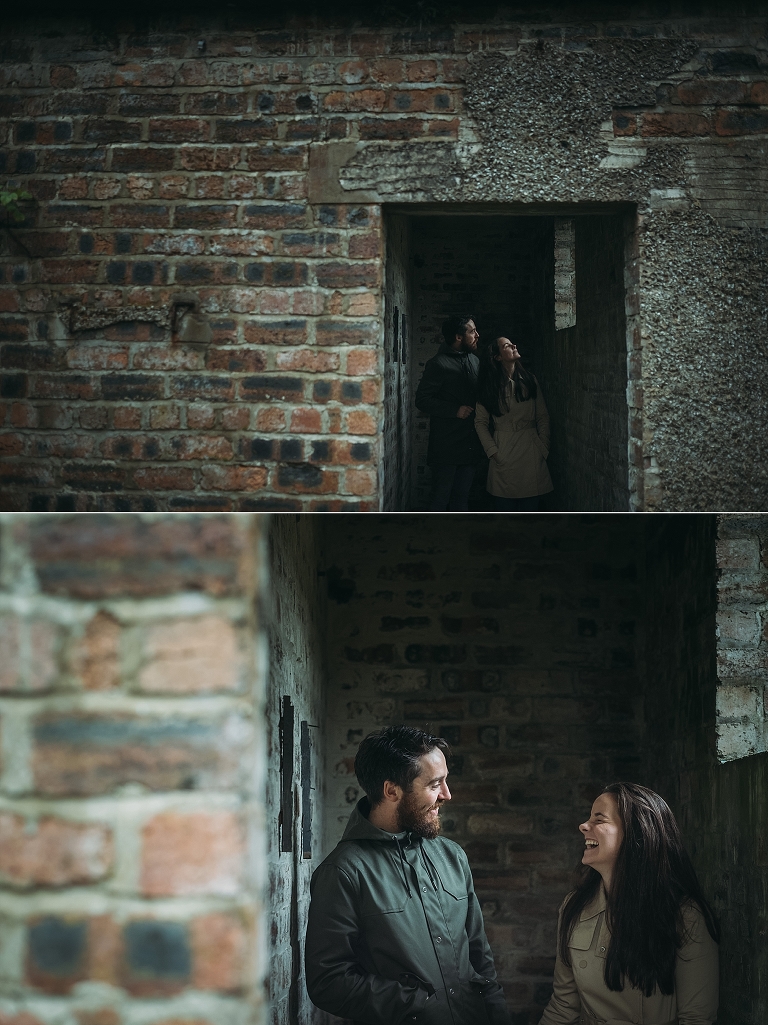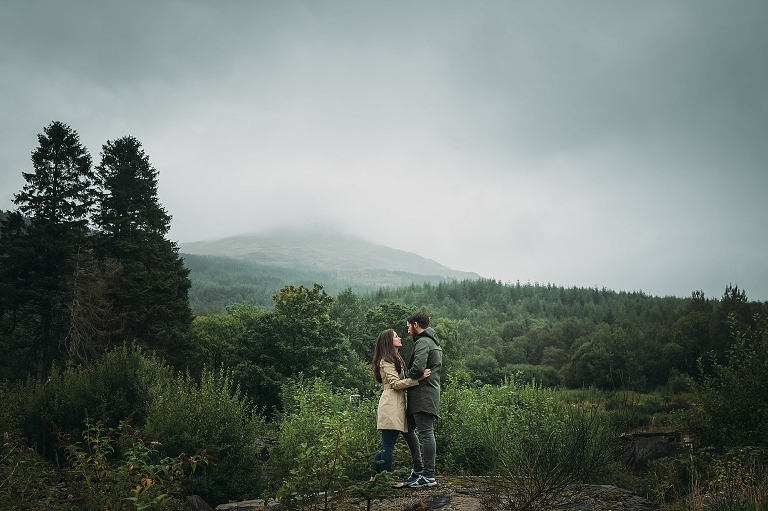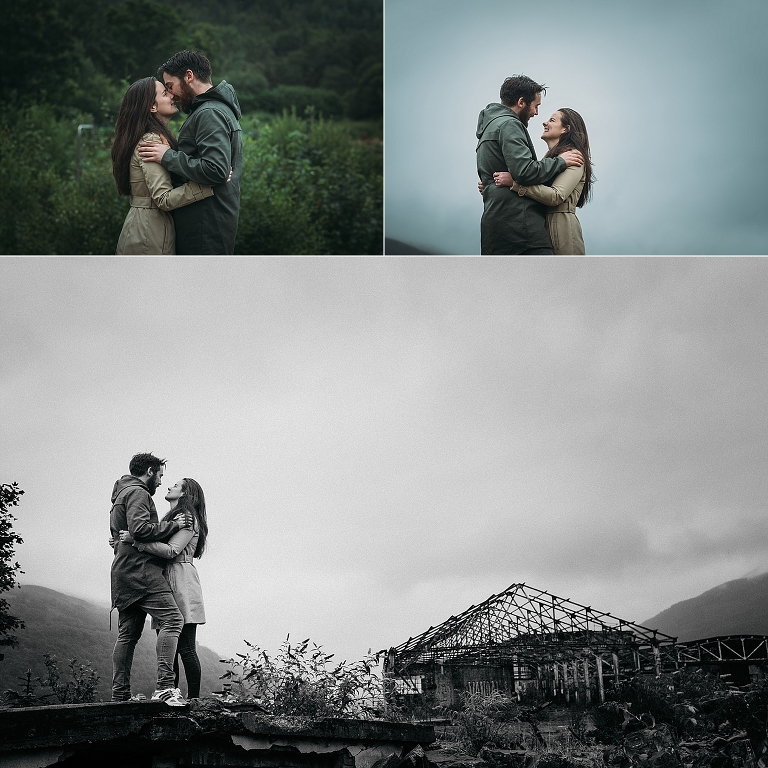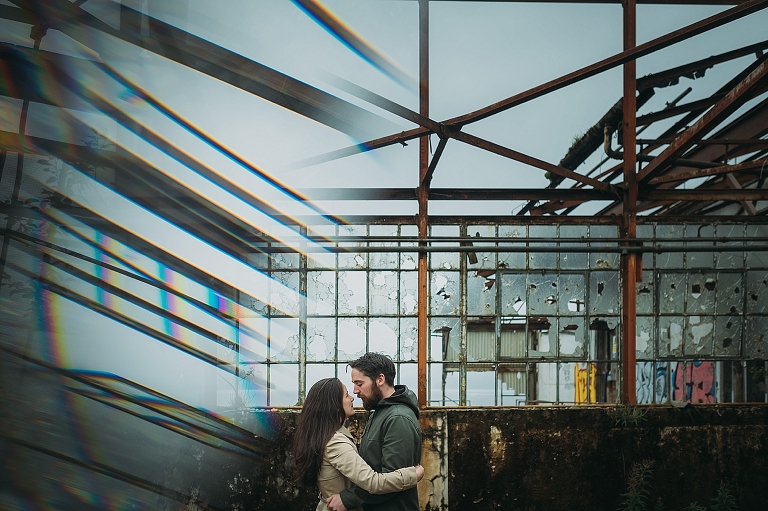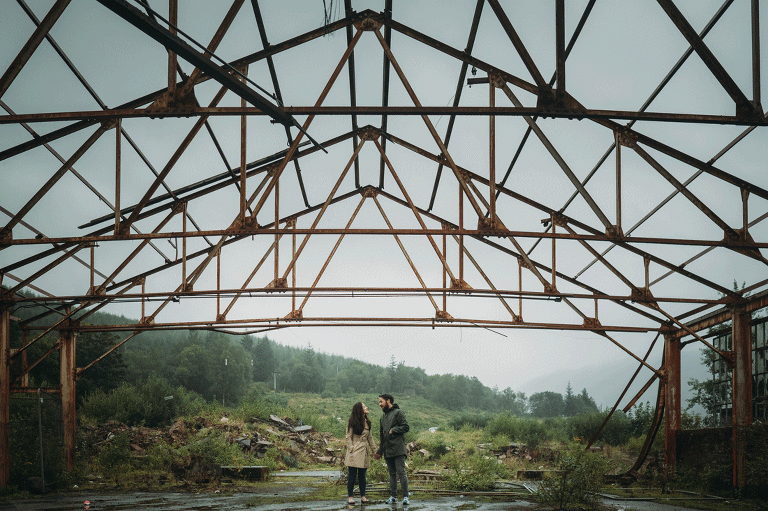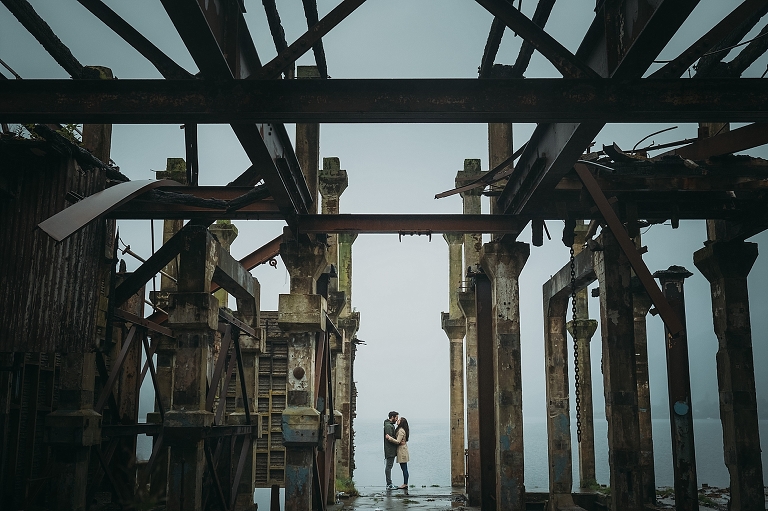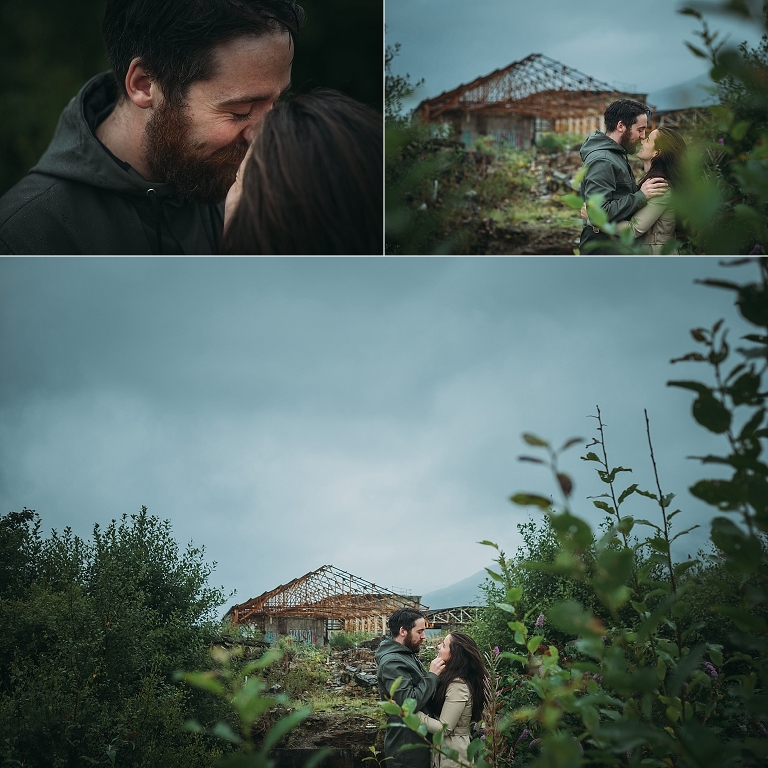 'Mon, take a dander through my blogs, it's what they are there for after all ;) Don't forget to check out the categories below too!