Travel | Austria & Munich
When our friends Dave and Jasmin decided to move back to Jasmin's stomping ground in Austria, we booked flights pretty quickly to go see them.

We spent 5 days in December with them, and it was perfect. Liam and I packed ALL the thermals, expecting a snowy winter wonderland, but instead had a pretty mild weathered stay! I would have liked to see some snow, but I'm also not-so-secretly glad that the weather wasn't mental as I hate being cold. We spent our days visiting the local sights and Christmas markets, eating the AMAZING food and drinking our body weight in Glühwein. We also went to see Bayern Munich play, and I missed the only goal due to not paying attention. Ha! Apparently it was a screamer ;D
I decided to put my new wee camera to the test, so all of the photographs and the video footage is from my Fujifilm XT-1, a great wee camera so I am happy I took the plunge and bought it! Dave and Jasmin, you were the most excellent hosts, and I loved our last night especially, chilling, eating home made schnitzel and meeting your family. It was the best week, and I can't wait to plan our next trip with you both. All the love to you both! Xx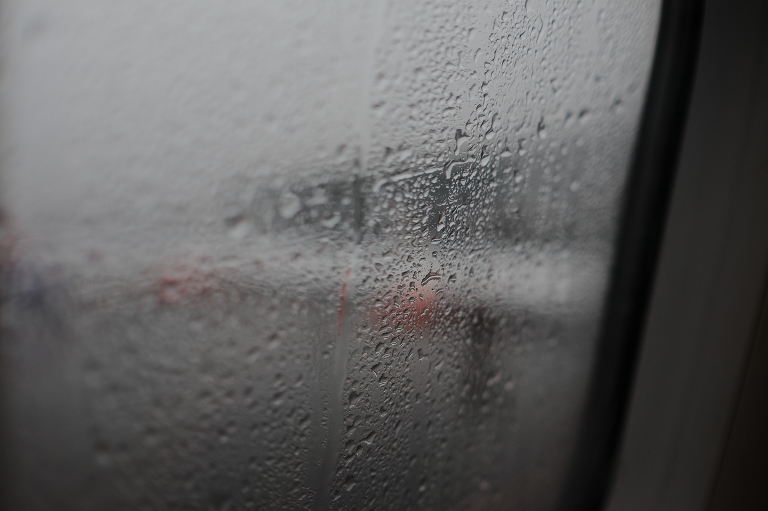 Meet Dante. Dave and Jasmin's cat, rescued by them when the previous owner decided they didn't want to pay for Dante's surgery to fix her back legs after being hit by a car. The vet knows Jasmine's mam, told her about this lovely wee feline and Dave then came home to a new housemate :D Dante sits in a box in the kitchen when she hears food being rustled. I now want a cat. Dammit.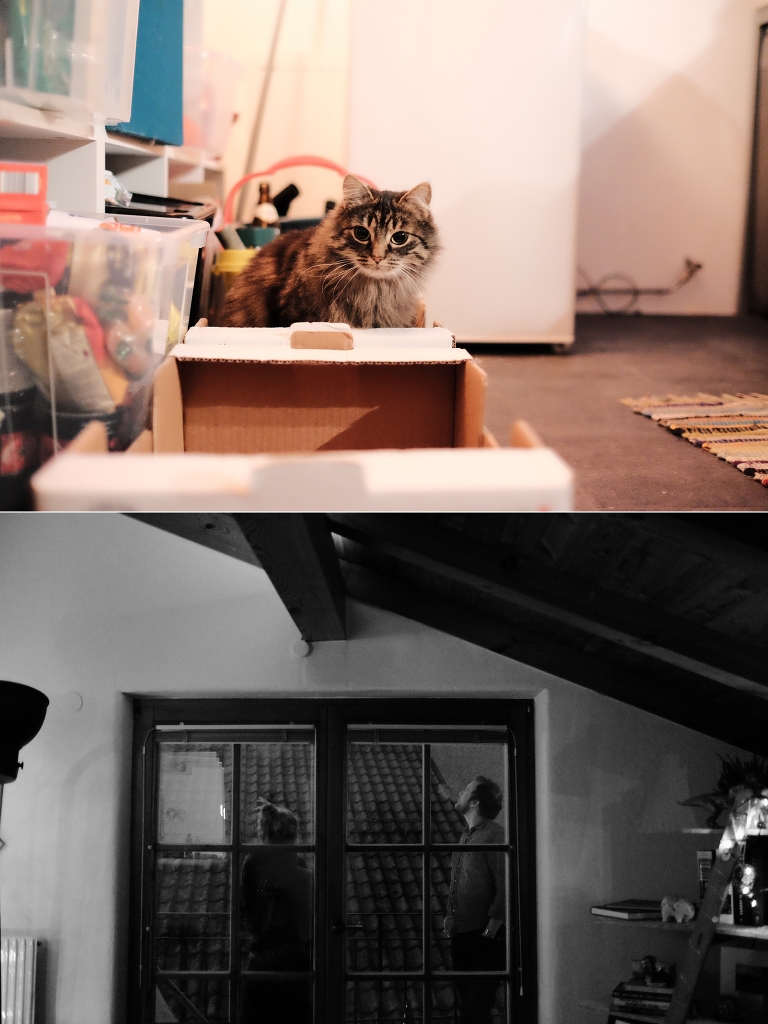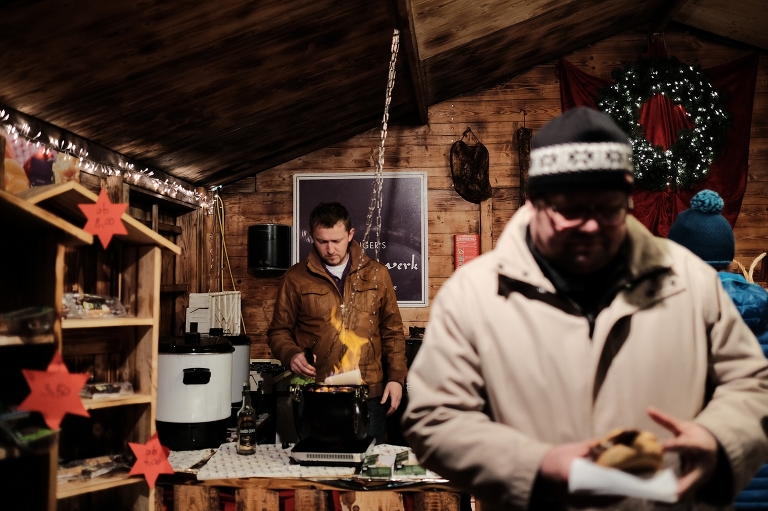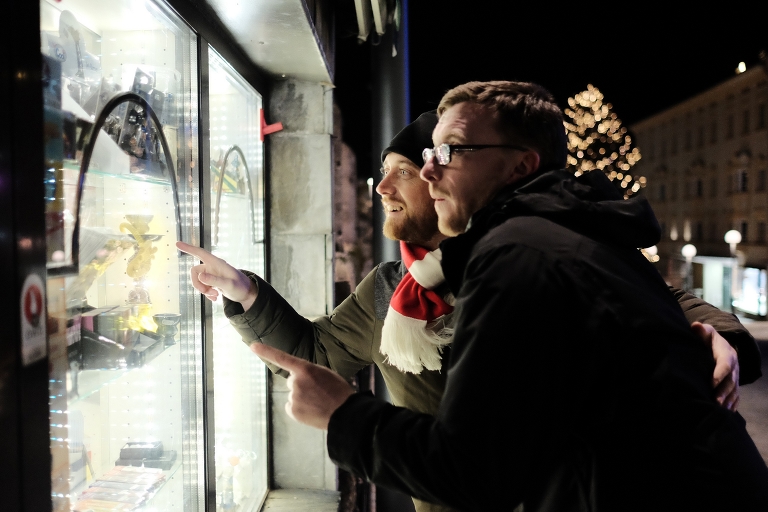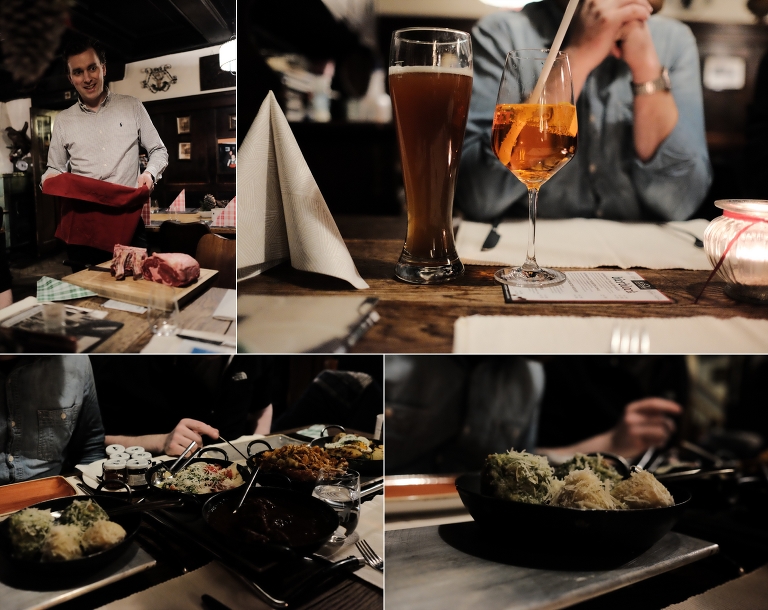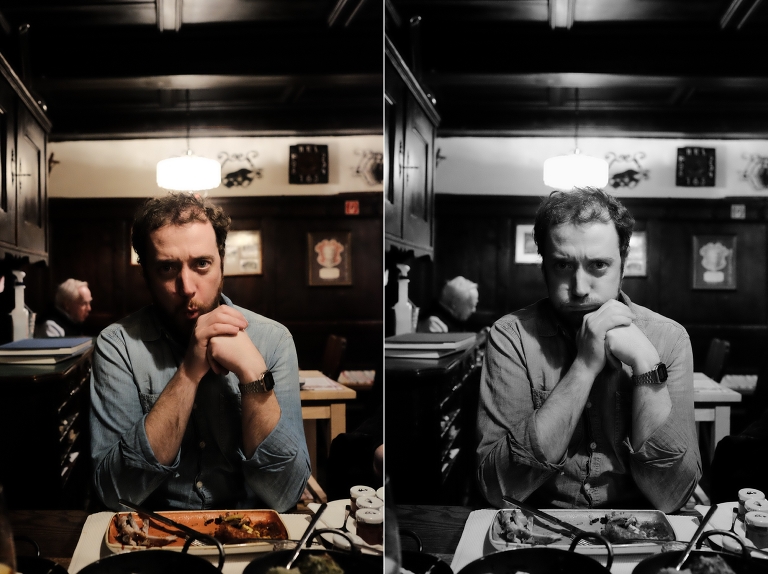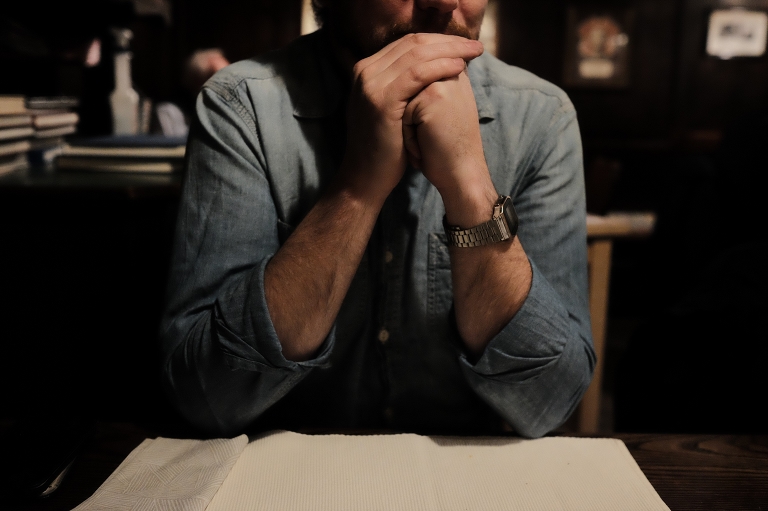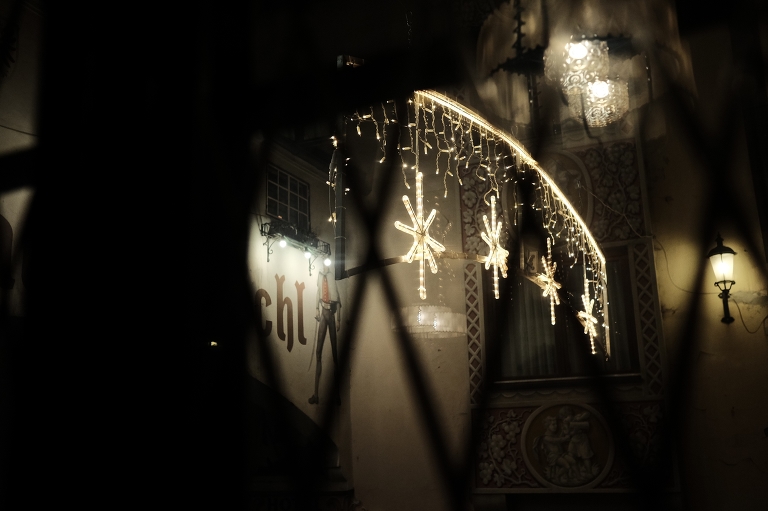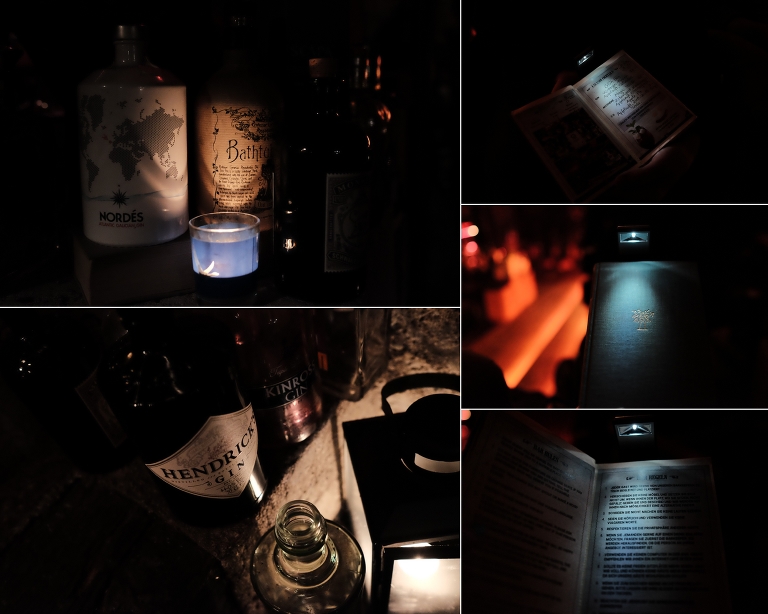 We went into Munich for the day, which is about 40 minutes by train. We had a proper little room to ourselves, and all of the seats slide into beds so naturally we created a sort of den, took our shoes off and drank beer all cosied up :)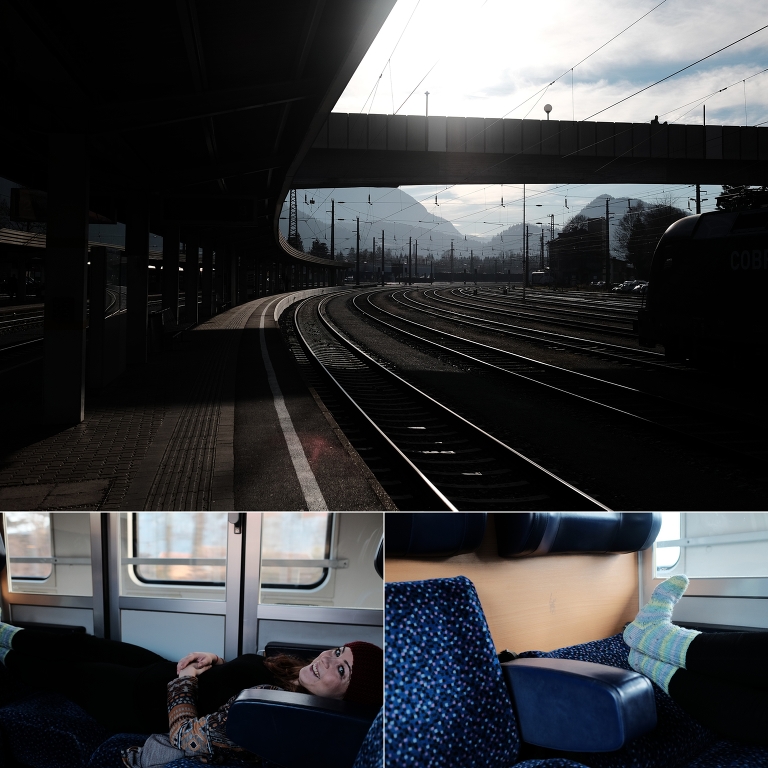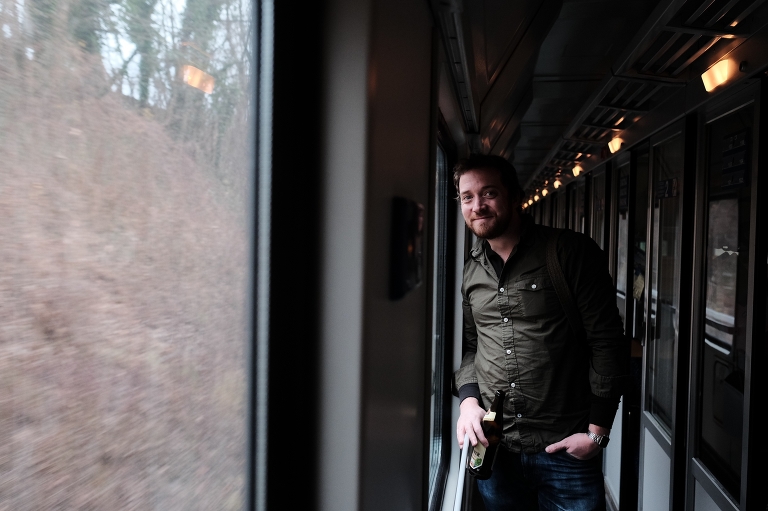 My favourite drink of the holiday was a Glühwein, with sugar cubes on top. The sugar was drenched in rum (wooohoooo!) which you then had to set alight. Once it had all caramelised you dipped the metal part into the drink, which made a rather excellent hiss and resulted in a pretty lethal hot drink. Yum!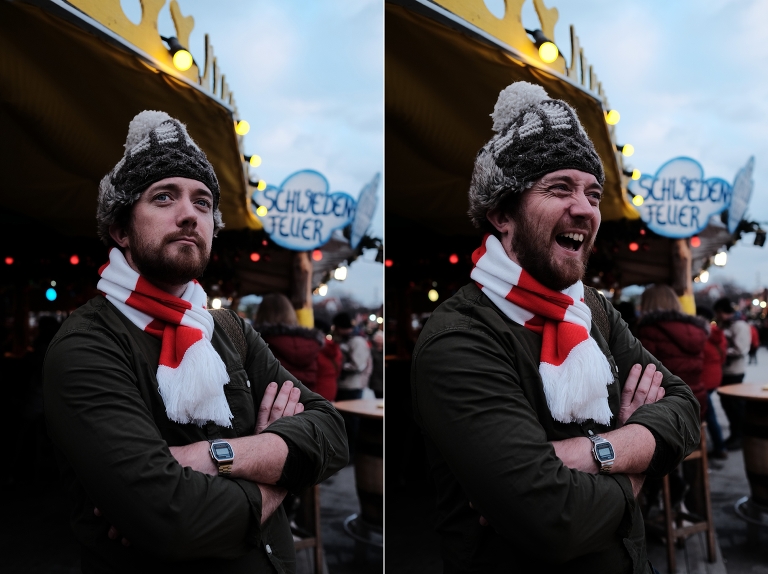 I bought the hat that Liam is wearing in this photo, and lost it around an hour later. Urgh. It was a belter as well!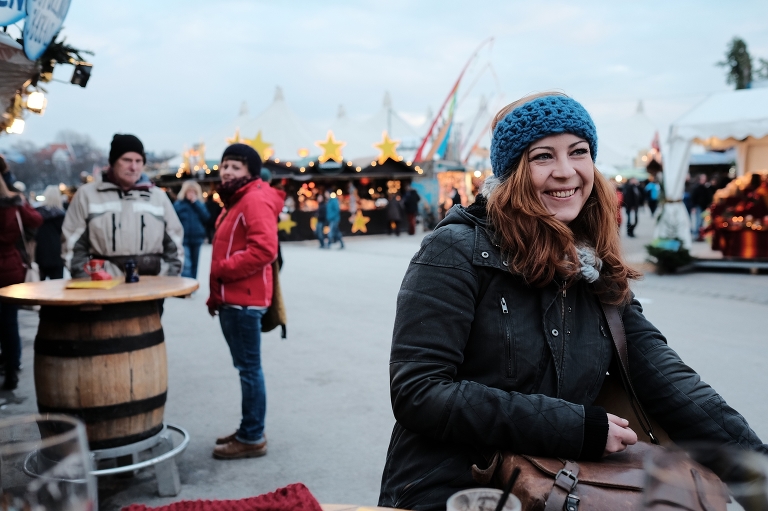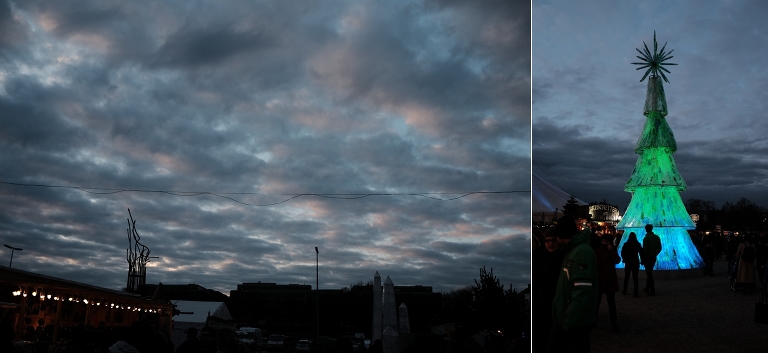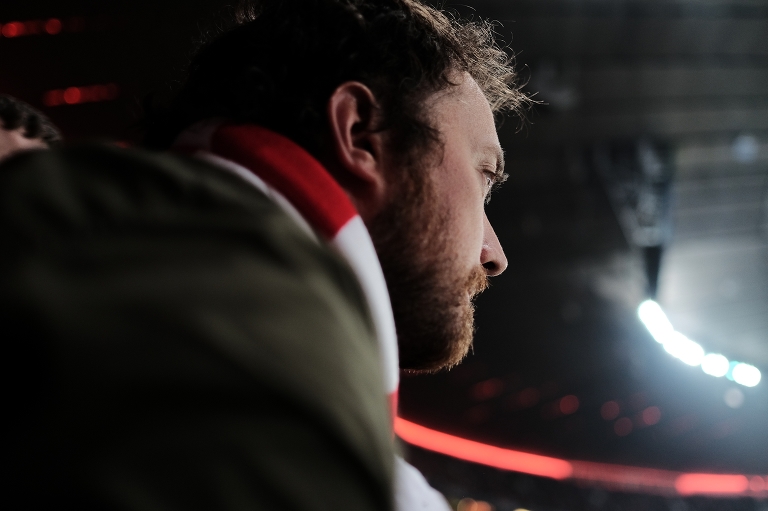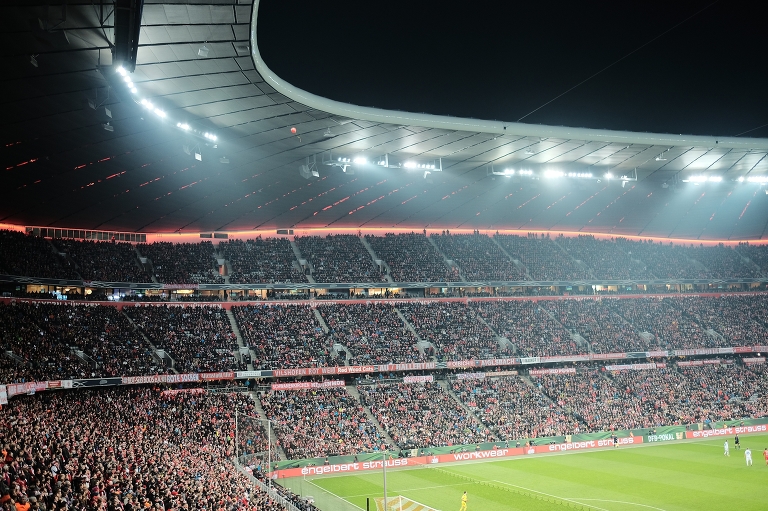 Please note the tiny red balloon floating away in the photograph above. I found this far more interesting than the game itself, and it was part of the reason I missed the only goal of the game. Oops.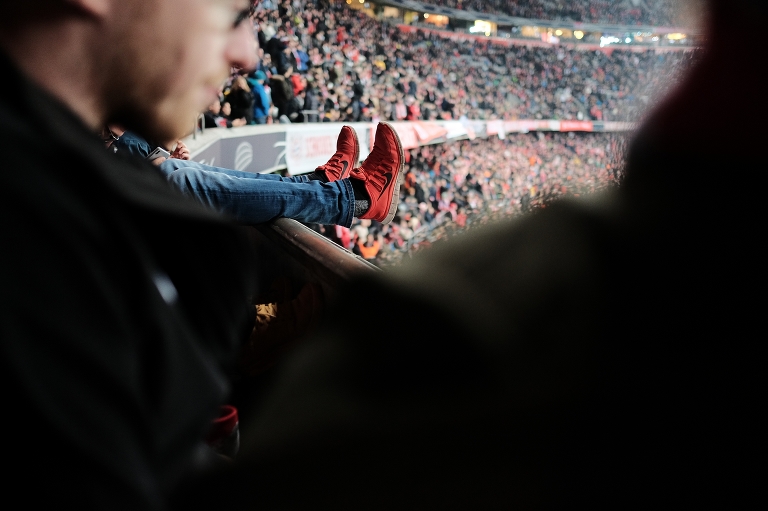 We also took a trip to the Bergisel Ski Jump (used in the Winter Olympics in 1964 and 1976), which not only has bloomin tremendous views of Innsbruck and the Alps, but also has pretty tasty food in the Panorama Restaurant. The tower was designed by Zaha Hadid, who also created Glasgow's own Transport Museum :)

Jasmin is one of those types that is essentially amazing at any craft she turns her hand to. We picked up some wool one morning, and by the next day she had crocheted an awesome snuggly scarf for me. So fast! Liam would like me to crochet him a hat, not in the wool pictured mind you, even if he does look rather fetching. I doubt I will be as good as Jasmin but I'm willing to try!

On our last full day we took a walk up to Thierberg, which is not only very peaceful but also has a tower with incredible views across Tirol, the Alps and the Kaiser Mountains. I couldn't believe how beautiful it was, and it was lovely to sit on the bench and reflect over how awesome 2015 has been. A local cat also adopted me and sat on my head. As I was stroking him he nimbly climbed up, got quite comfortable and adopted me. I think I want a cat now.

On our last night we stayed in, Dave made schnitzel (ohmergerd how good is schnitzel!), Jasmin made some delicious Glühwein and we met Jasmin sister and her baby, it was the perfect end to our stay. I also tried chestnuts for the first time, they were awesome!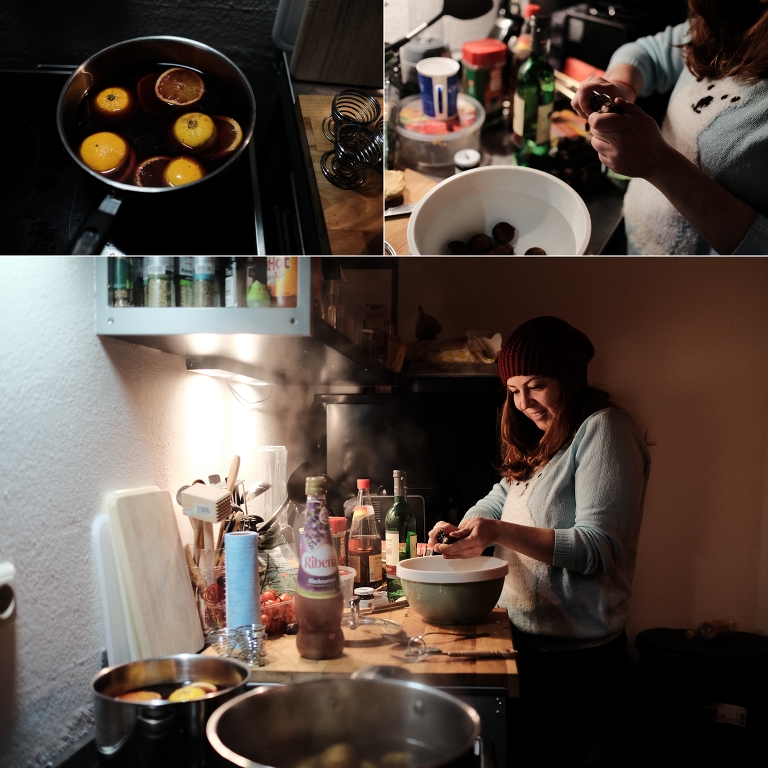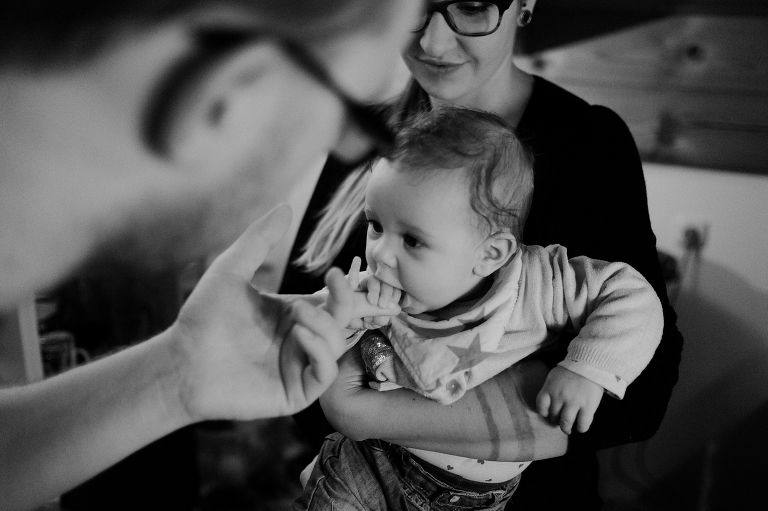 'Mon, take a dander through my blogs, it's what they are there for after all ;) Don't forget to check out the categories below too!