Romantic Scottish Elopement | Puck's Glen, Argyll & Bute
Puck's Glen made the excellent setting for this romantic Middle-earth inspired Scottish elopement…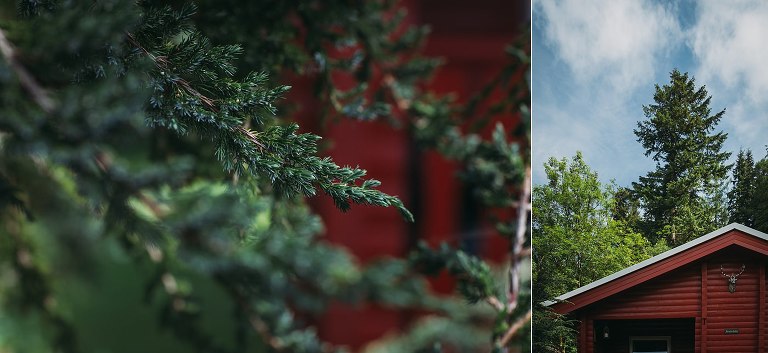 Dianna and Nathan had been planning their epic European adventure for around 7 years, so when the pieces finally started to fall together they decided to elope to Scotland while they were at it – yaldi!
Being huge Lord of the Rings fans, they searched high and low for a place that would fit the bill for their romantic Middle-earth inspired Scottish elopement, finally settling on Puck's Glen in Argyll and Bute. These awesome newlyweds also decided to incorporate their love of fantasy and the medieval into their adventure with a Chotronette dress, a fantastic deer antler headpiece and some rather smashing Legolas inspired hair from the main man himself, teamed with a belter of a Noose and Monkey suit.
After getting ready together at Puck's Glen Lodges with the help of the lovely ladies at Vanity Thrills, we walked through the utterly gorgeous woods at Puck's Glen to the waterfall where Dianna and Nathan would get all hitched up by Moira Heatley, a humanist celebrant. Dianna and Nathan had messages from family back home read to them for the first time, and also chose to each pour a vial of sand into an hourglass to represent the joining of them as a couple – I love that pretty much anything goes with a humanist ceremony :)
After that? Adventure :D Thank you so much Dianna and Nathan for choosing us to photograph your romantic Middle-earth inspired Scottish elopement, and also for asking us to be your witnesses – an absolute honour, and a fantastic way to spend the day :) xx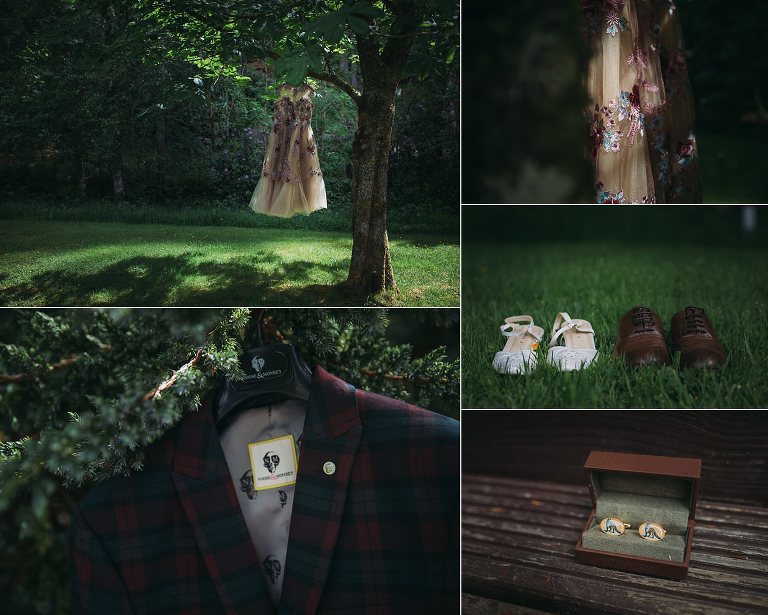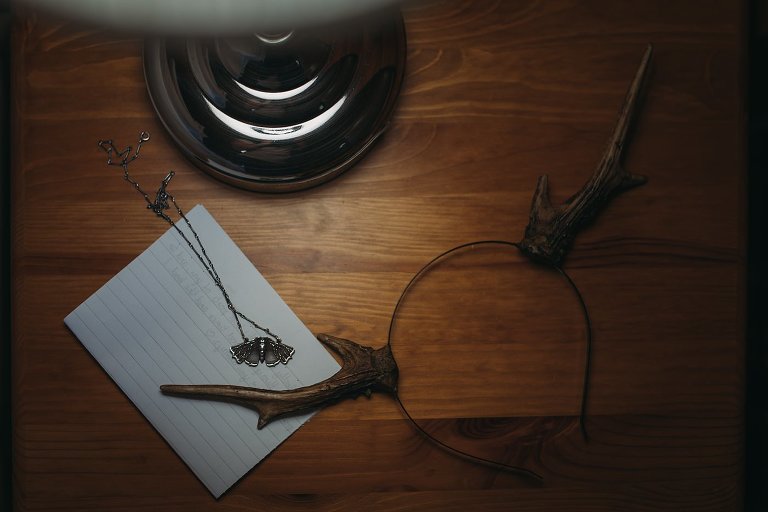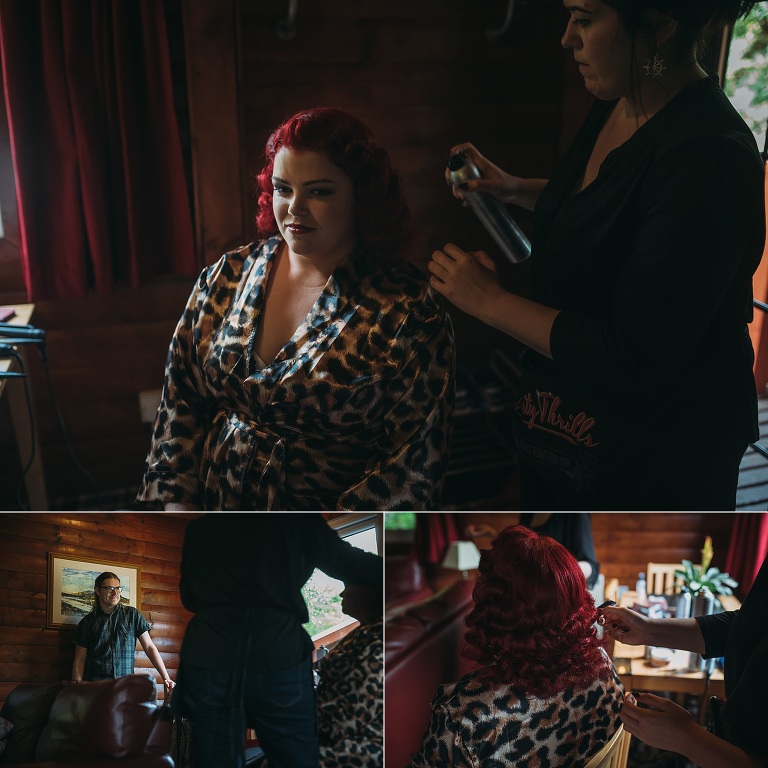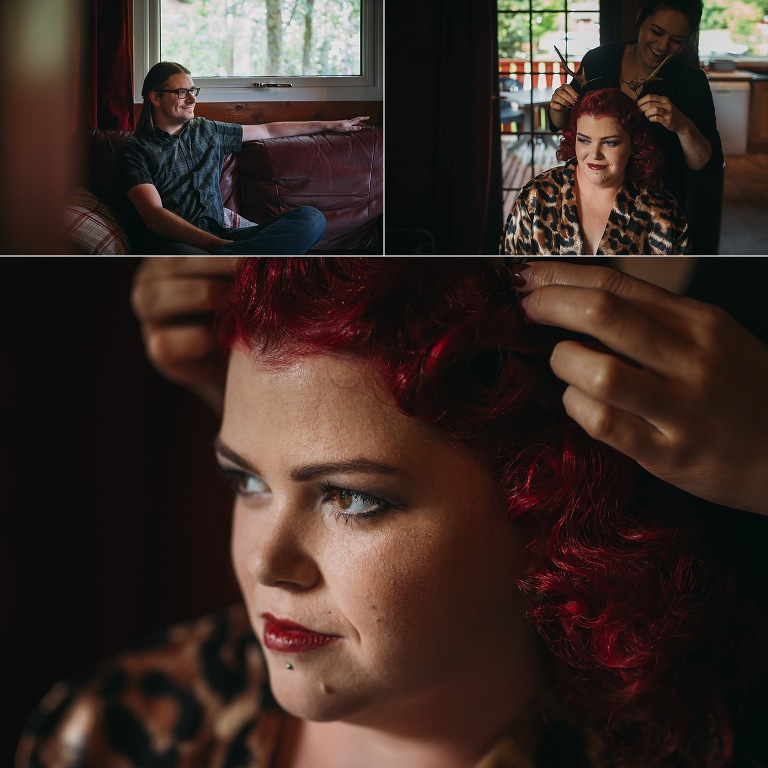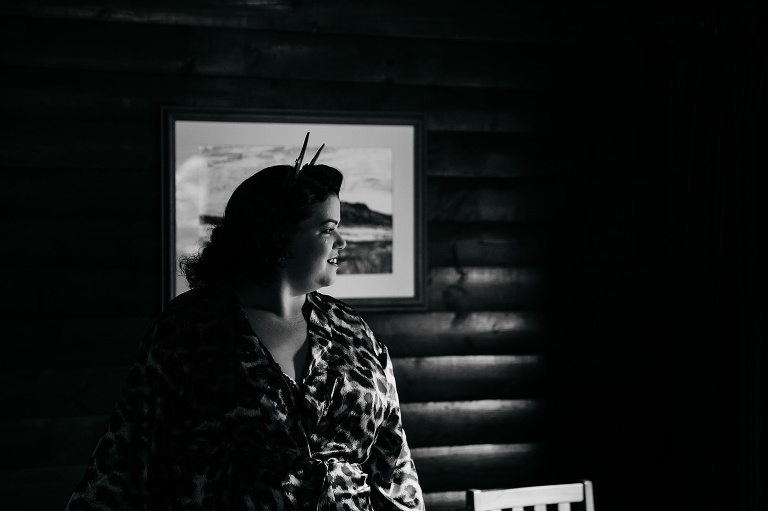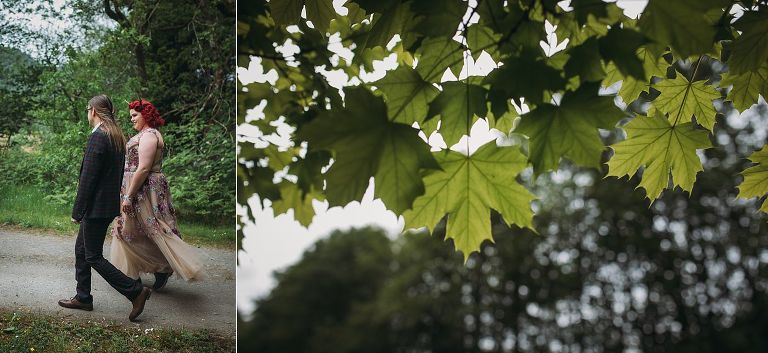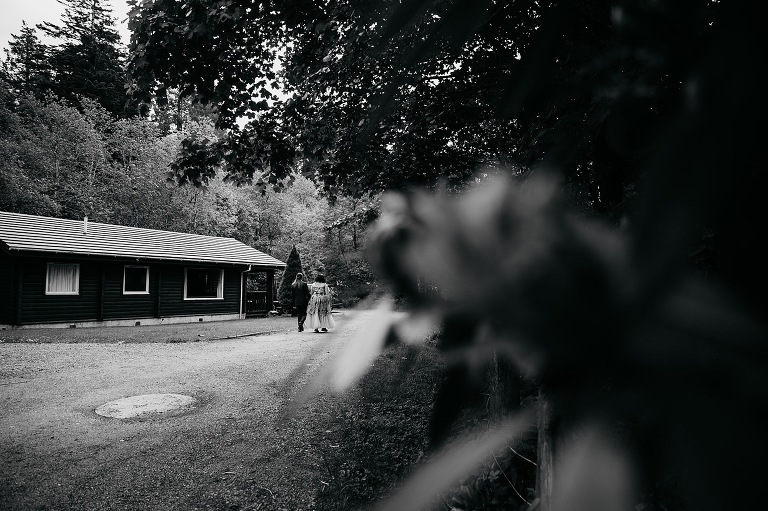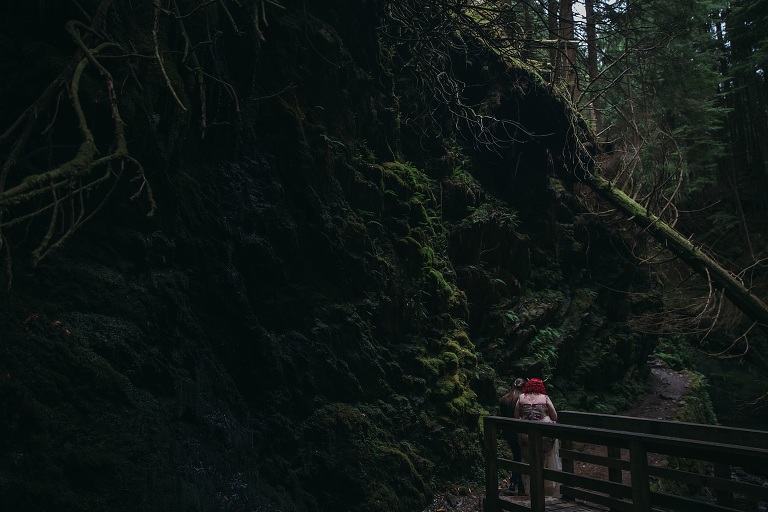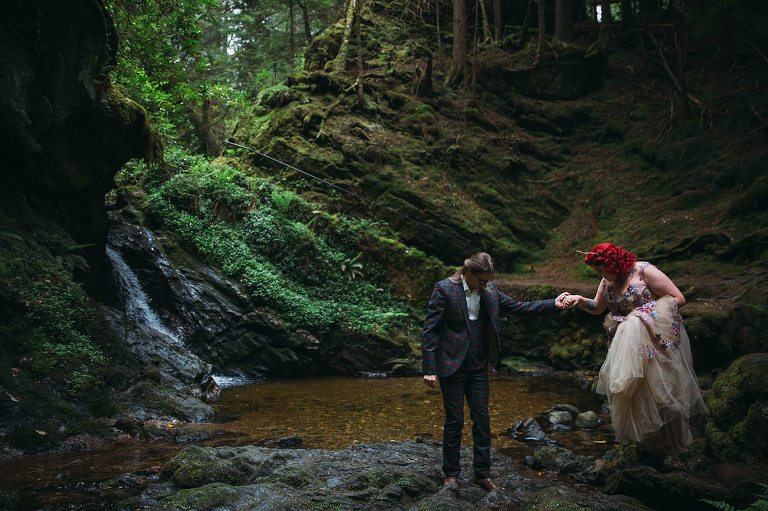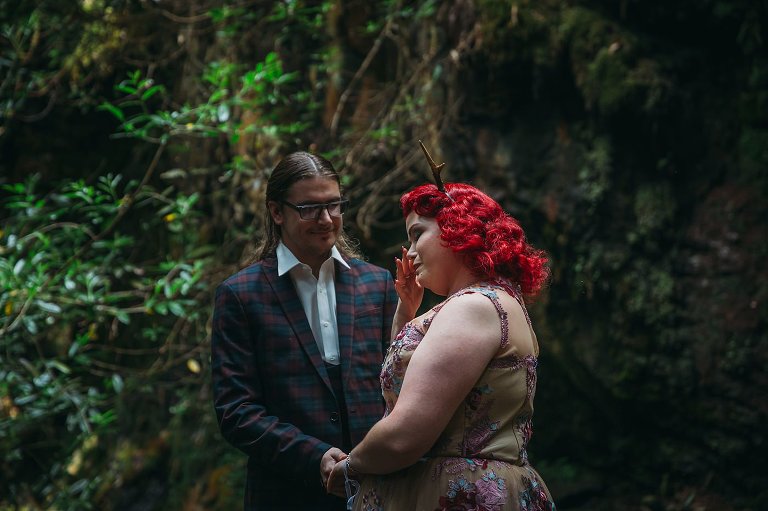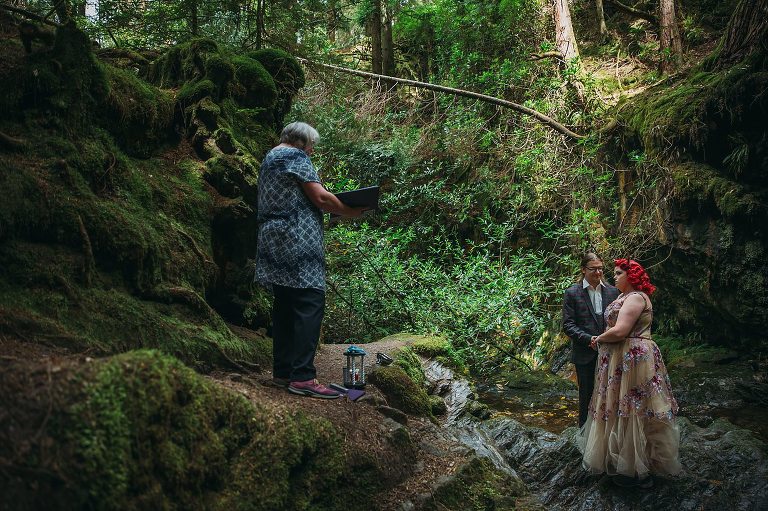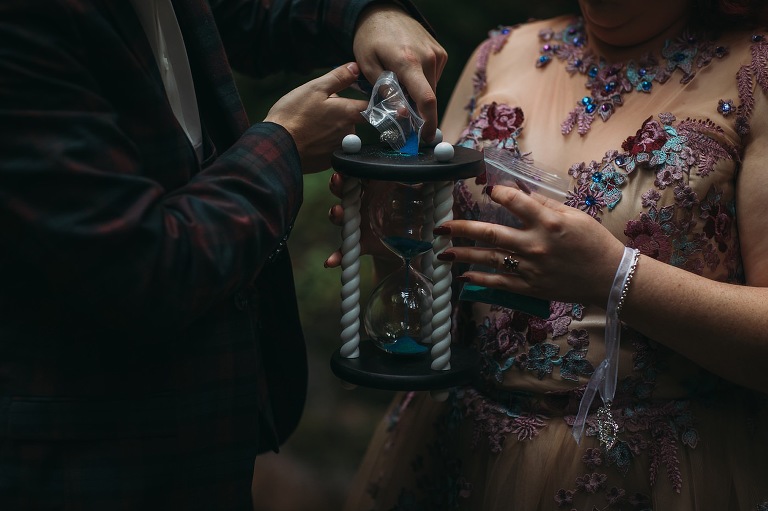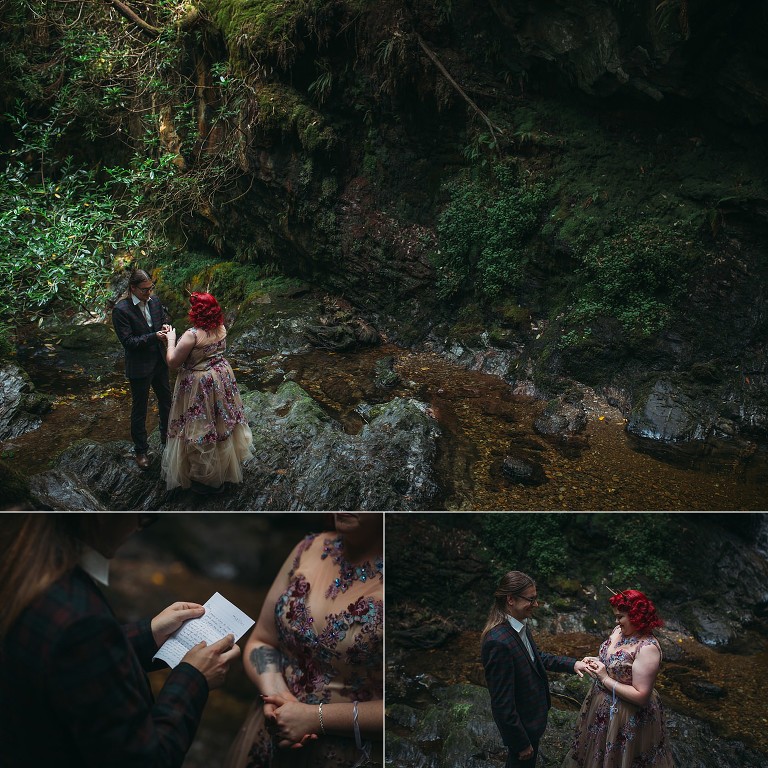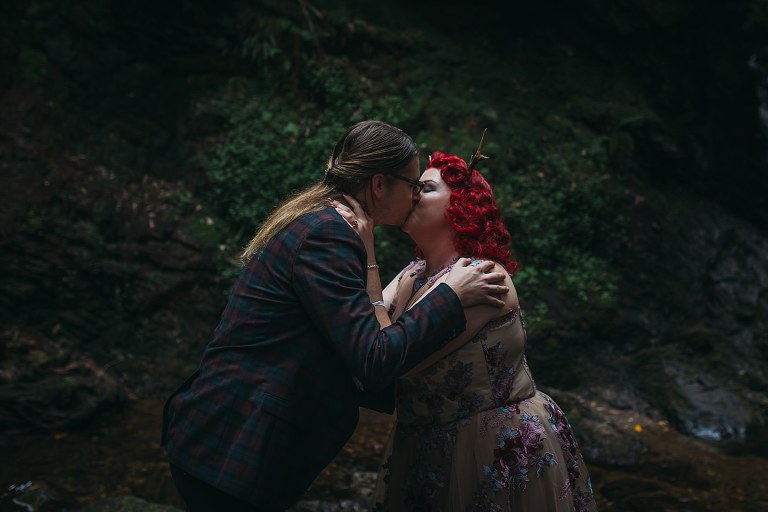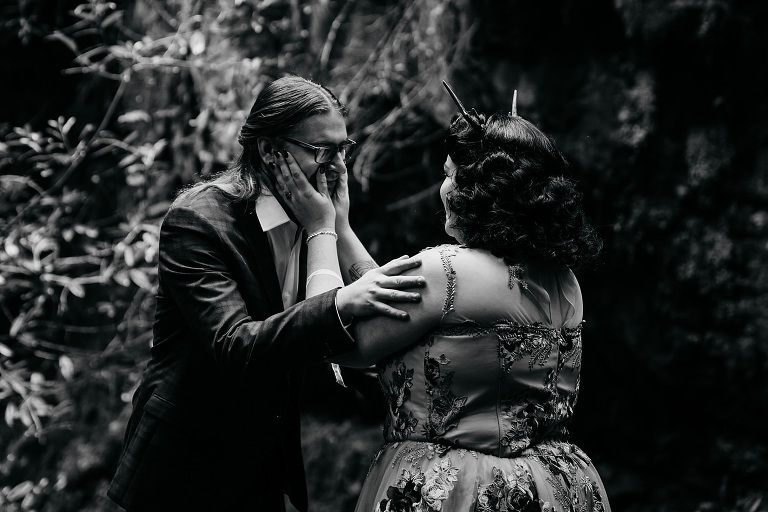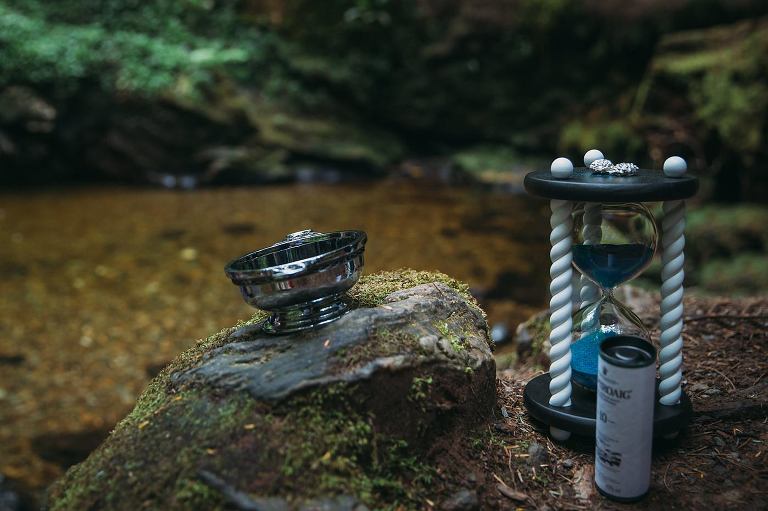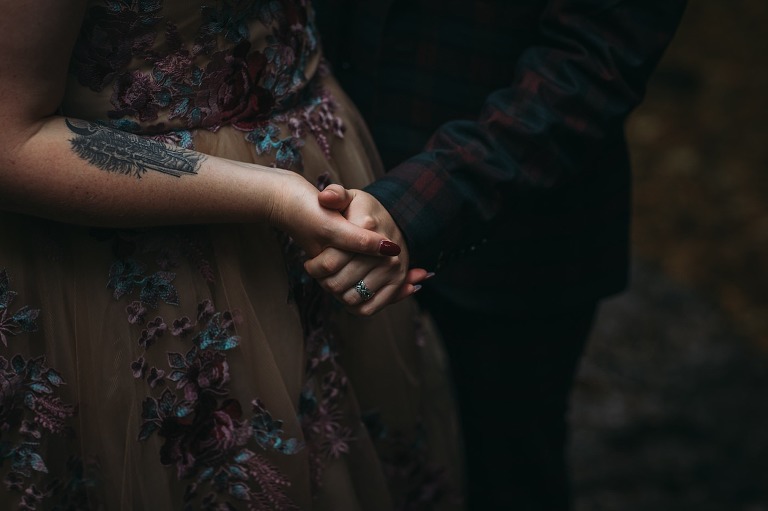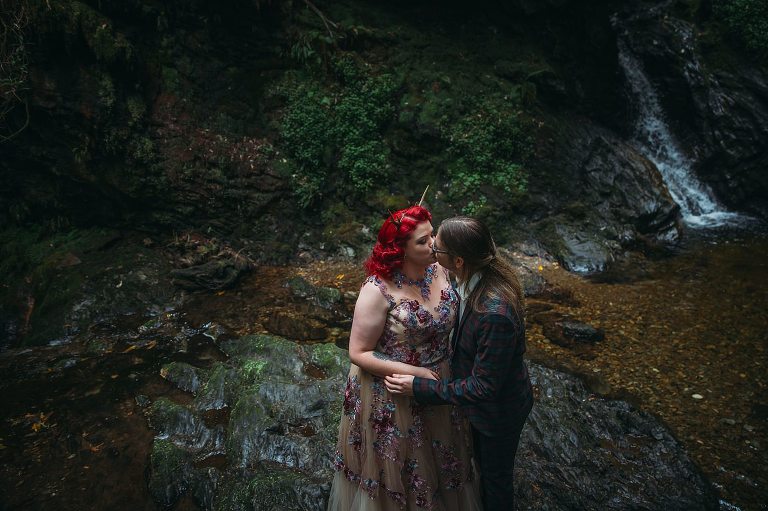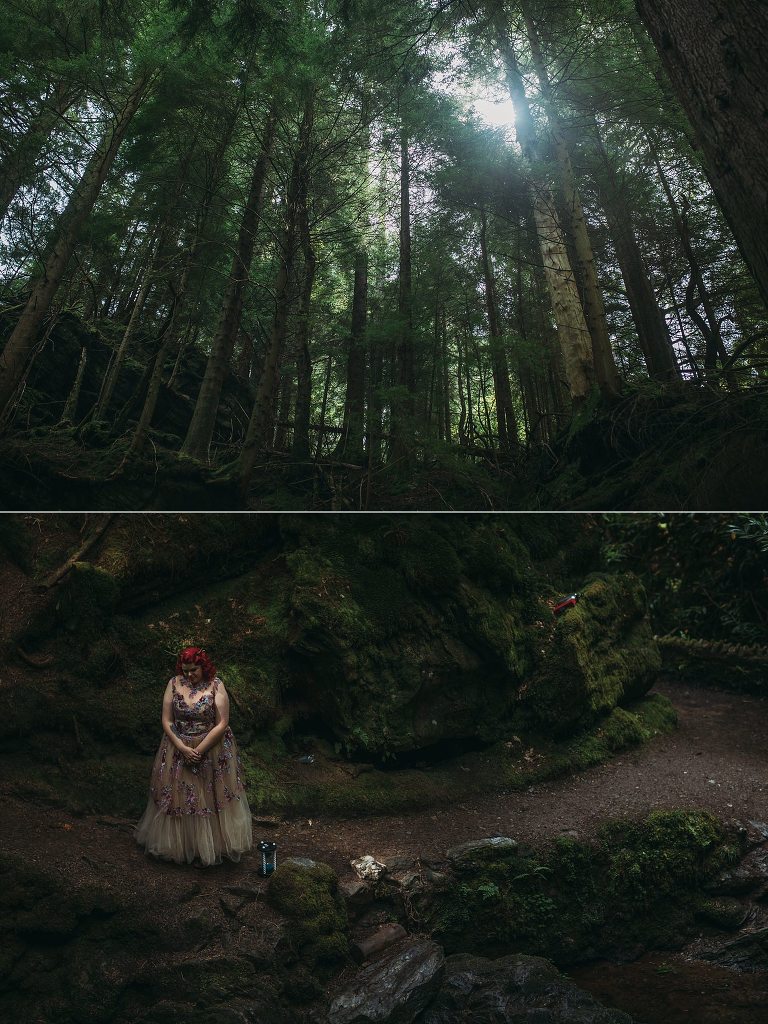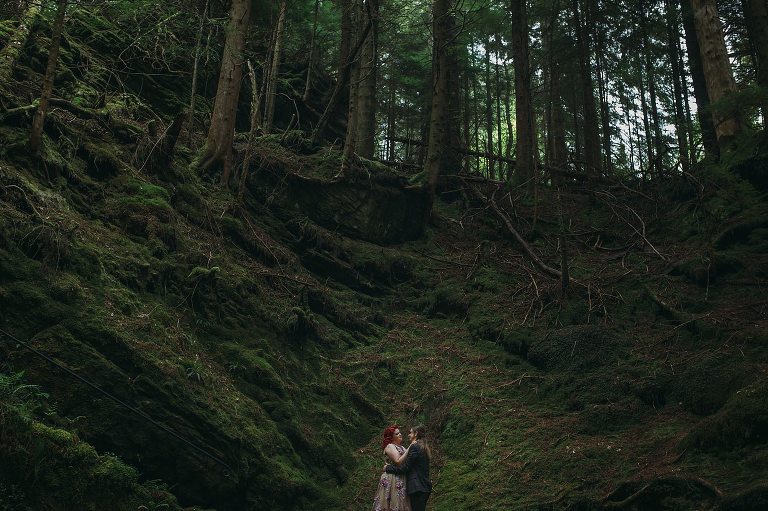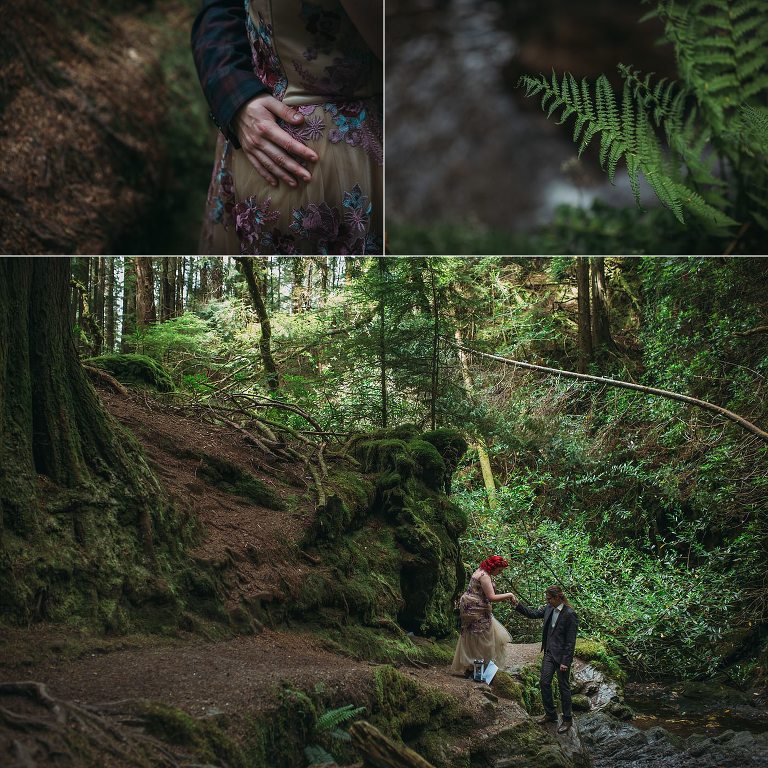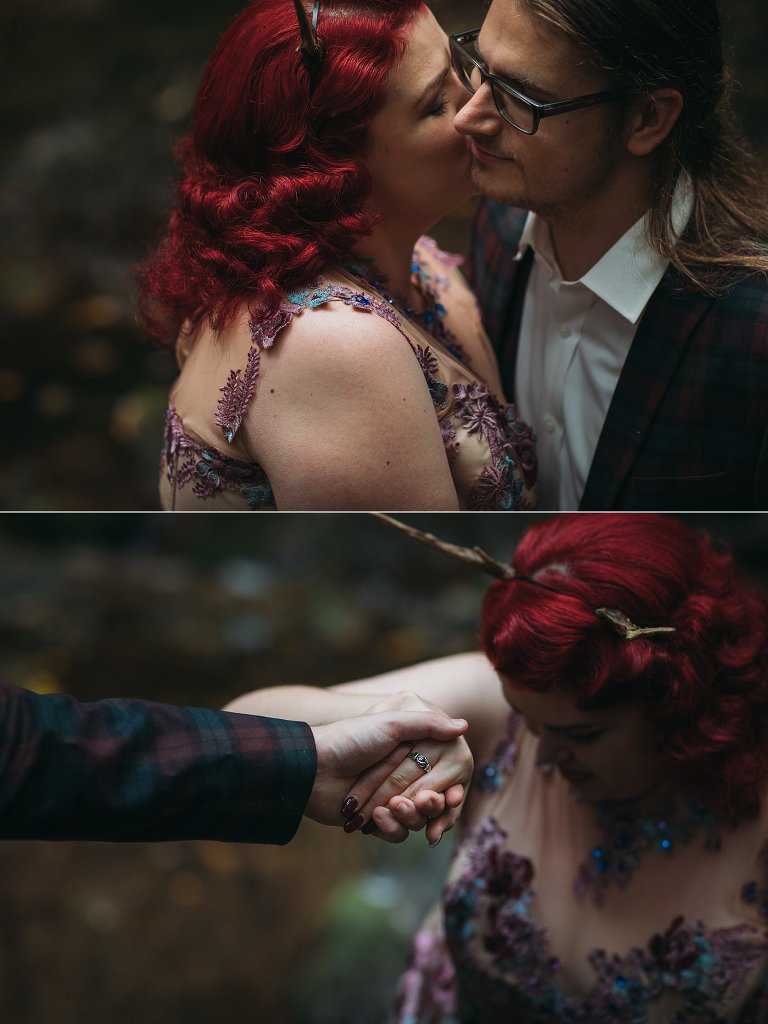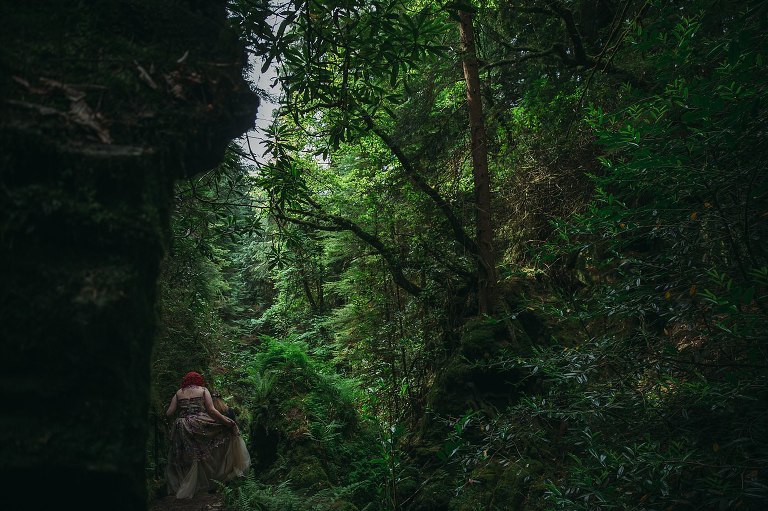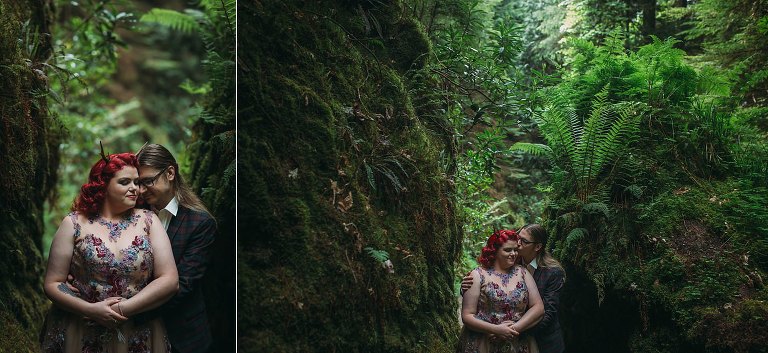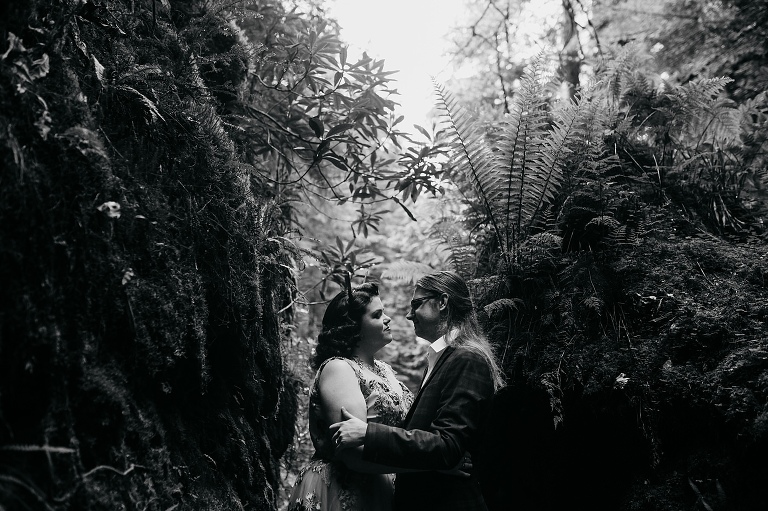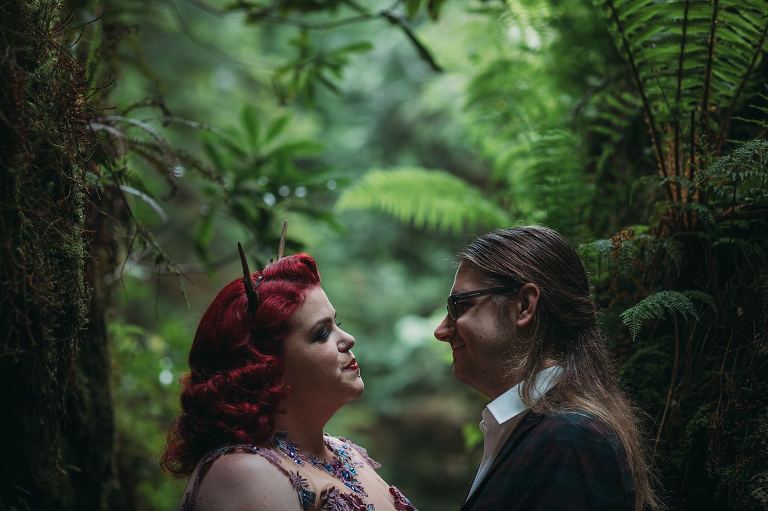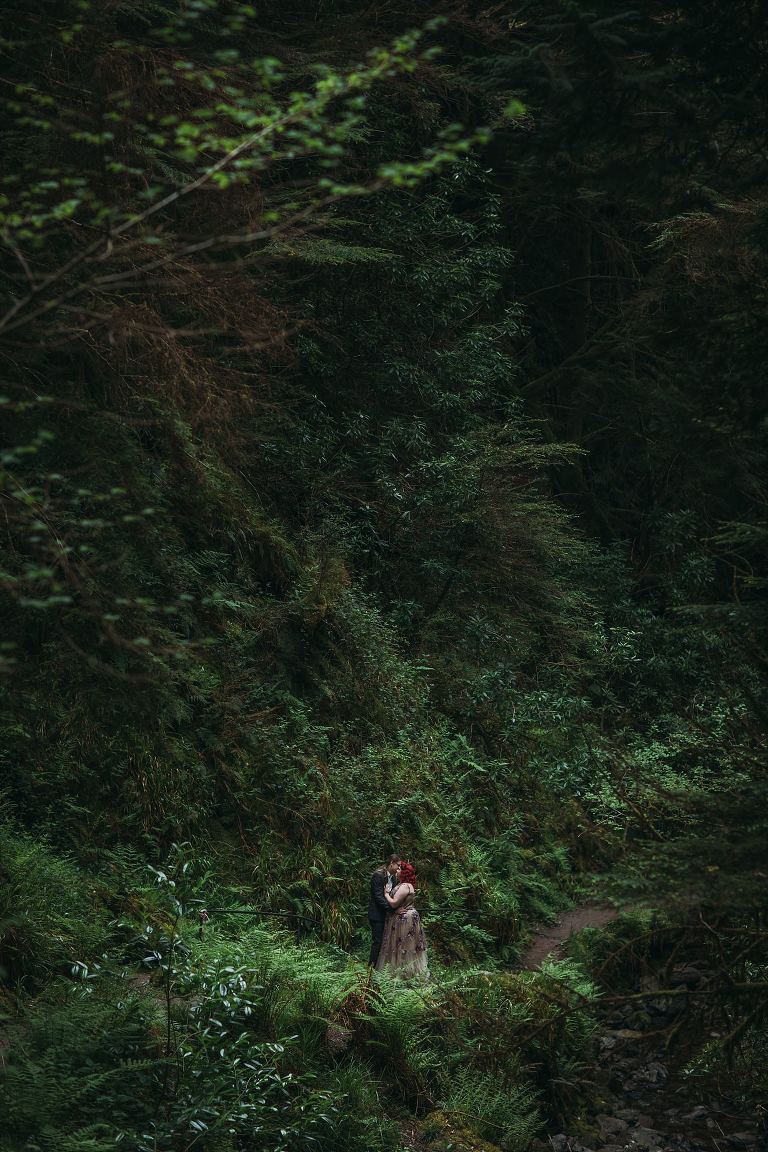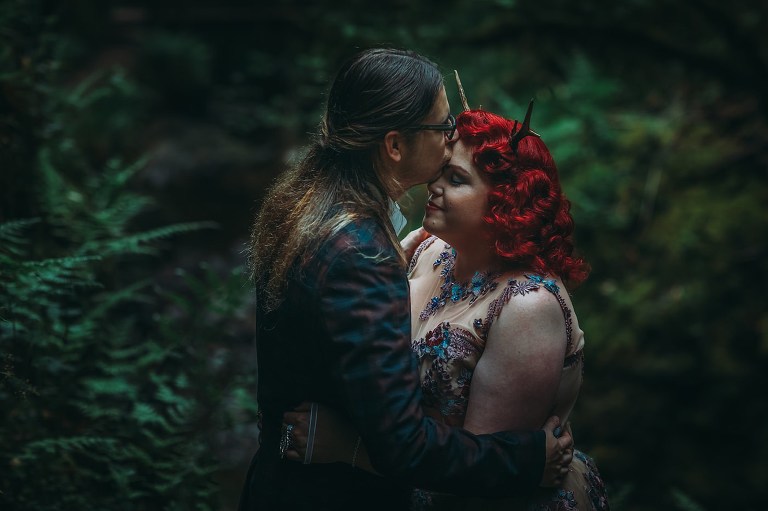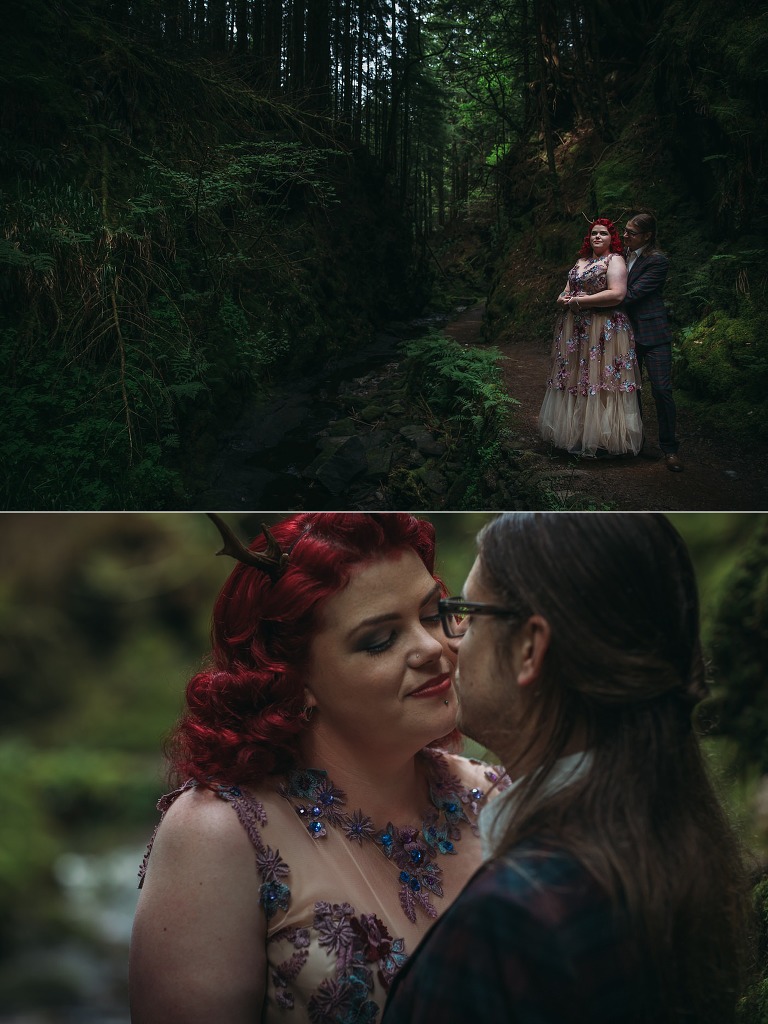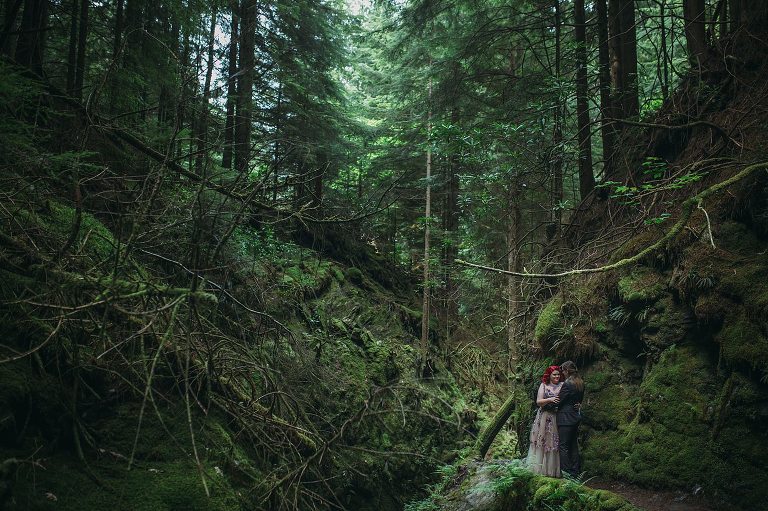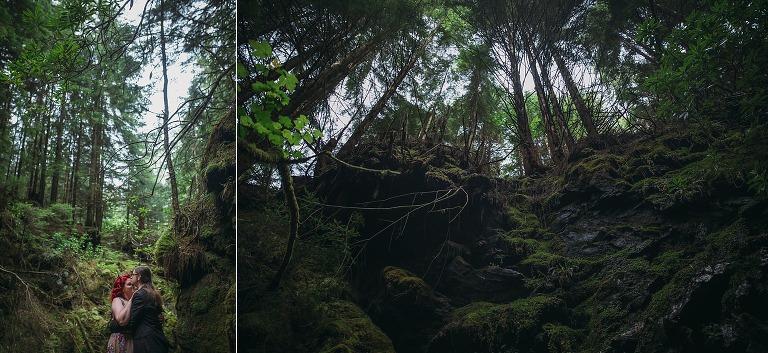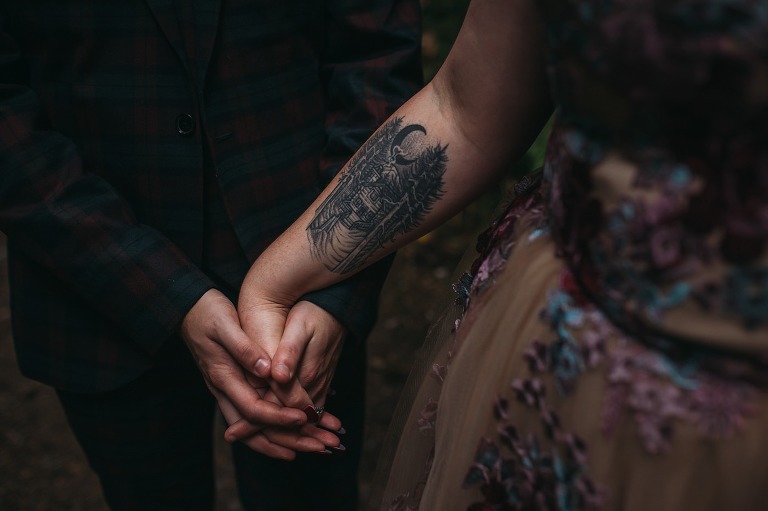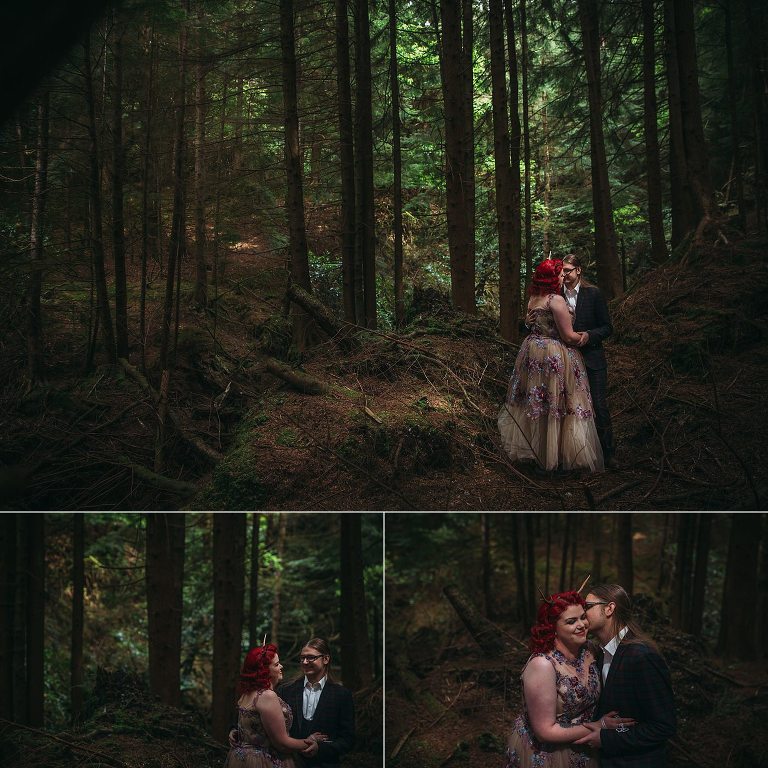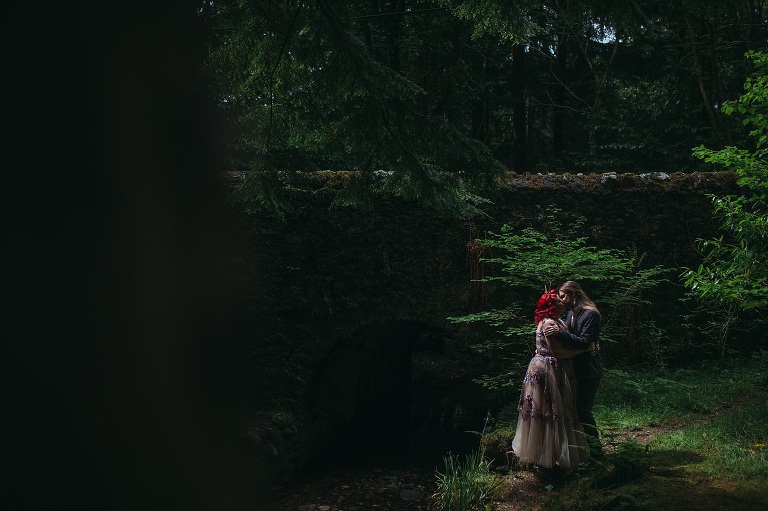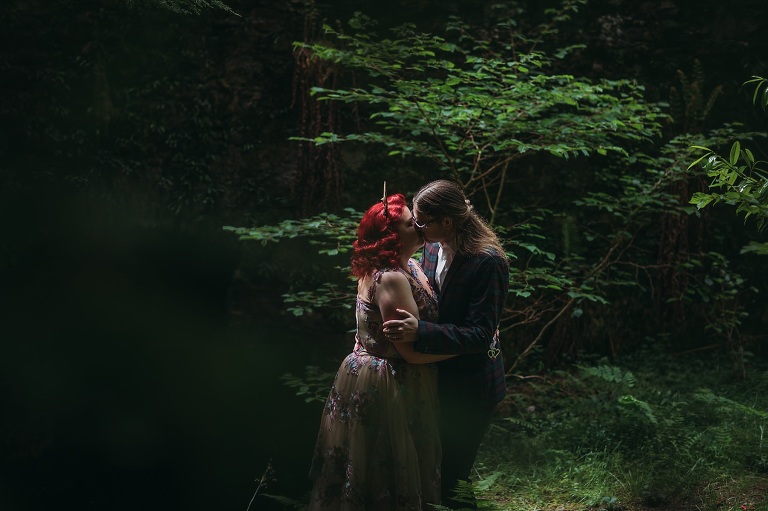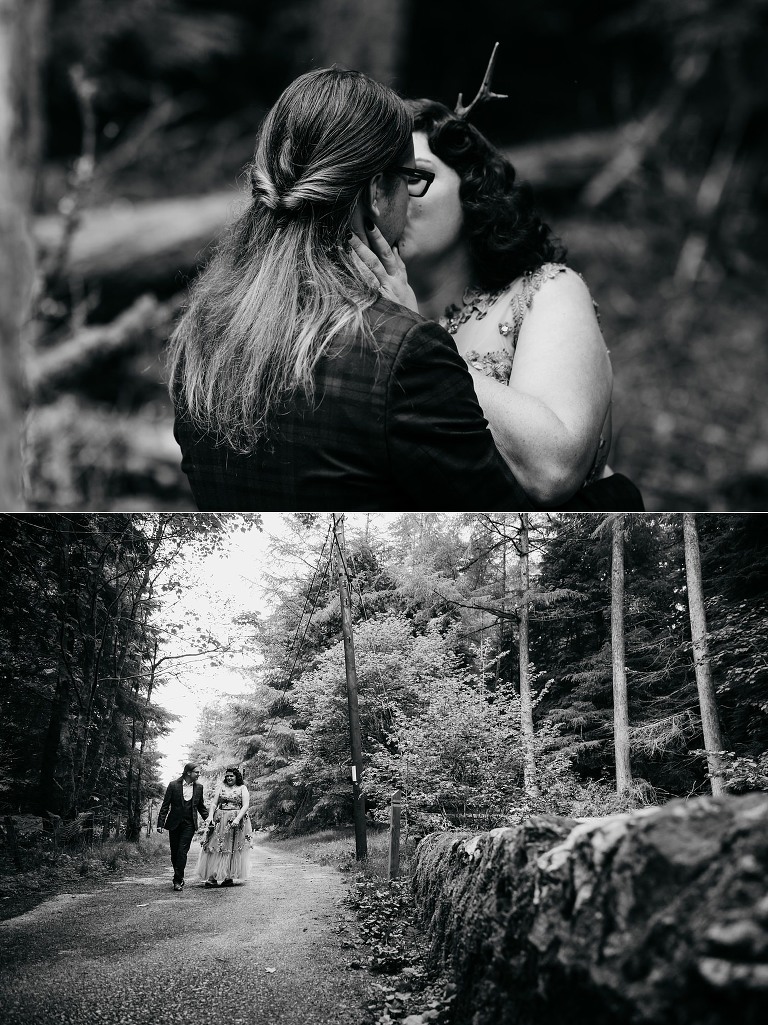 Here's to more Scottish elopements with mad in love couples – we love em! There are so many beautiful places to choose from in Scotland, so what are you waiting for? ;)
'Mon, take a dander through our blogs, it's what they are there for after all ;) Don't forget to check out the categories below too!