Perthshire Scottish Elopement
We had the most wonderfully moving day on this Perthshire Scottish Elopement, the kind that puts shivers on your arms just to think about it…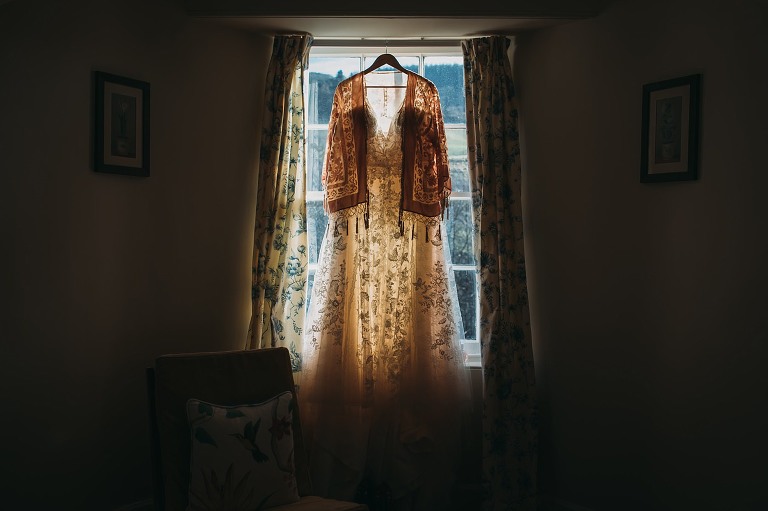 Candace had originally contacted me for a date in July for which we were unavailable, but in January she reached out again with quite the change of plans. Opting now for a super intimate ceremony at The Bield at Blackruthven before heading to Gleneagles for a private dinner…and the date? 3 weeks away. I love the windswept romance of it all, and was so pleased we were available for their Perthshire Scottish elopement.
We lose light quite quickly in February, so the happy couple asked for a first look ahead of their ceremony. Such a beautiful moment to document – Kevin waiting patiently in a field they had chosen at Gloagburn Farm , his back turned to the direction Candace would arrive from. She tapped his shoulder when she was close enough, and they embraced. It was absolutely beautiful, and a moment I want to remember forever :)
I adored everything about their outfit choices – Candace's intricate shawl and beaut brown boots made my heart swoon. Her dress was a combination of 2 that she had found and loved, put into one marvellous creation at David's Bridal. Kevin looked so dapper in his suit which he put together with pieces from Slaters and House of Frasers.
The ceremony was very atmospheric lighting wise, and there wasn't a dry eye in the house, ours included, At the end of the ceremony the guests placed their hands on the couple and it was surreal, beautiful, humbling.
What a day, what a quiet yet hard-hitting adventure. I wish you all the best and more for your new life together – thank you for choosing Liam and I to photograph it for you :) xx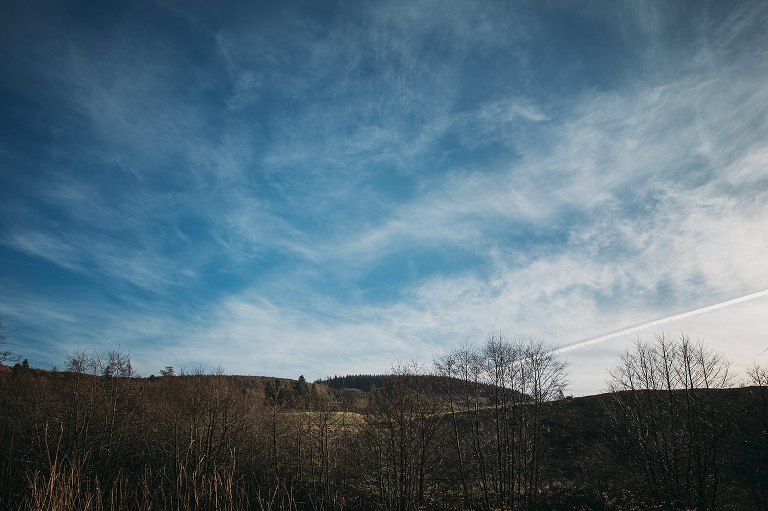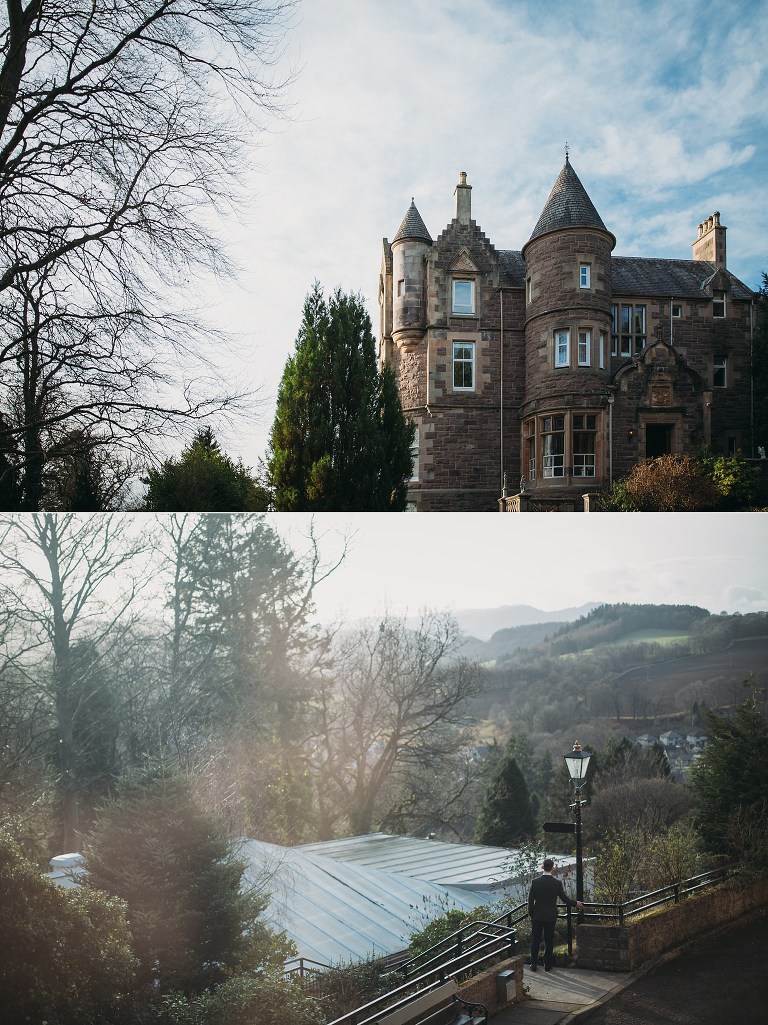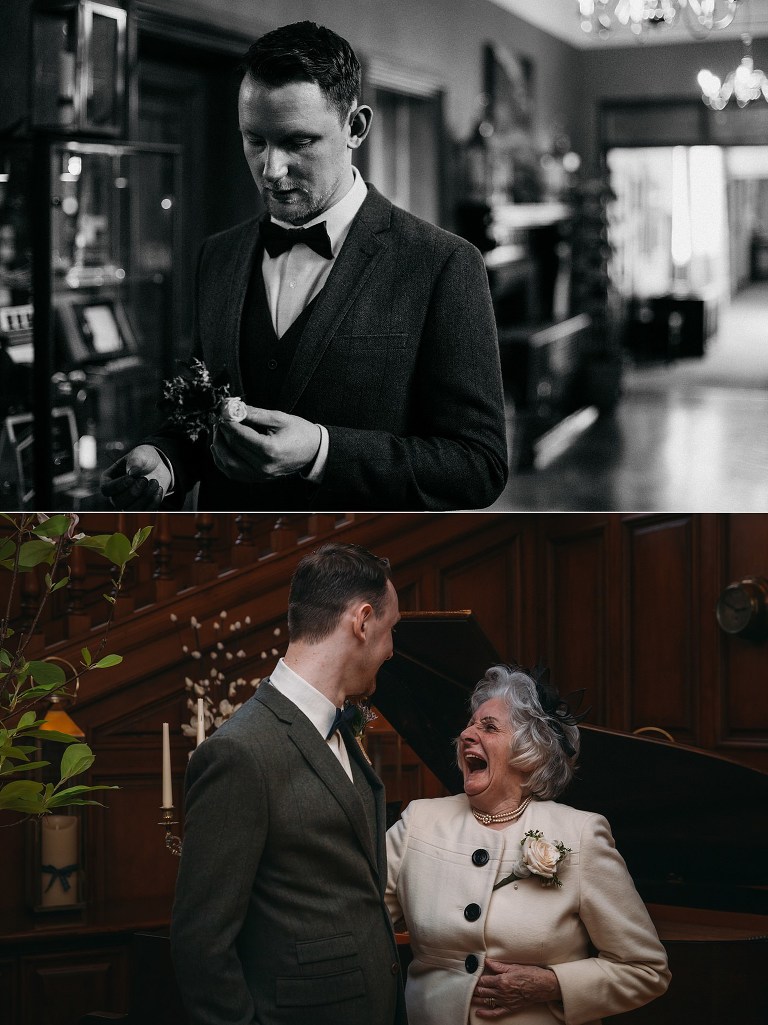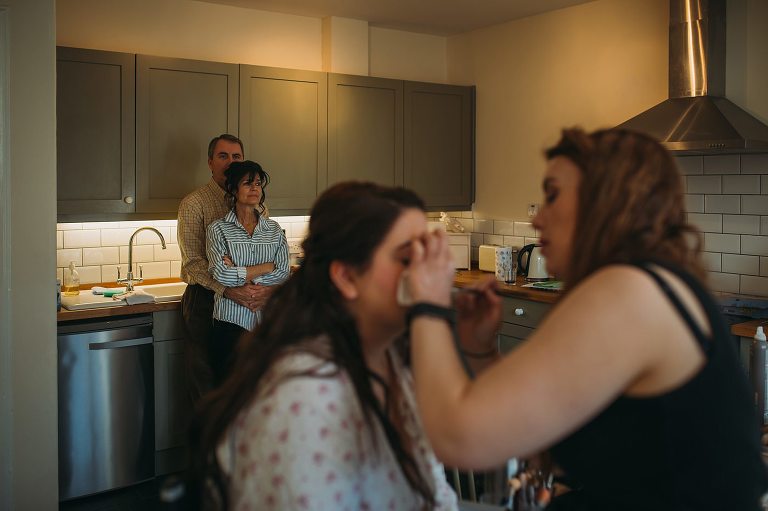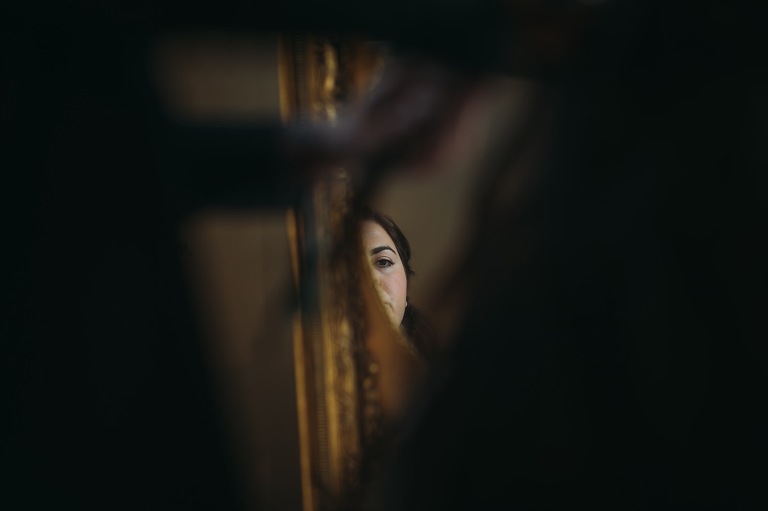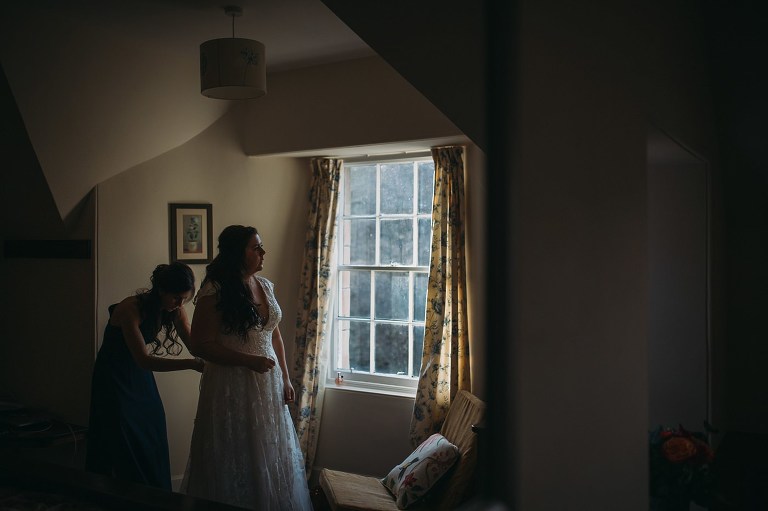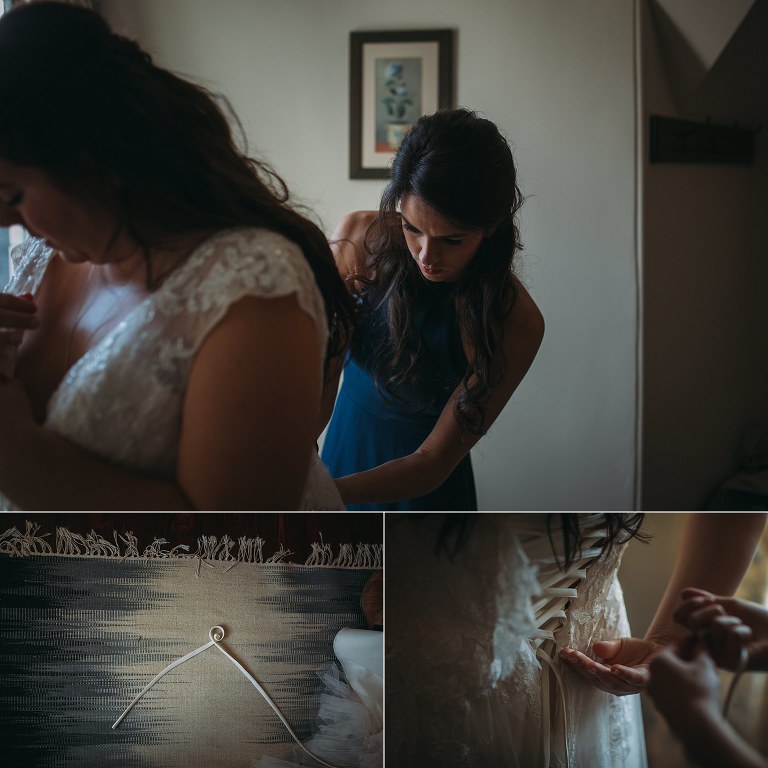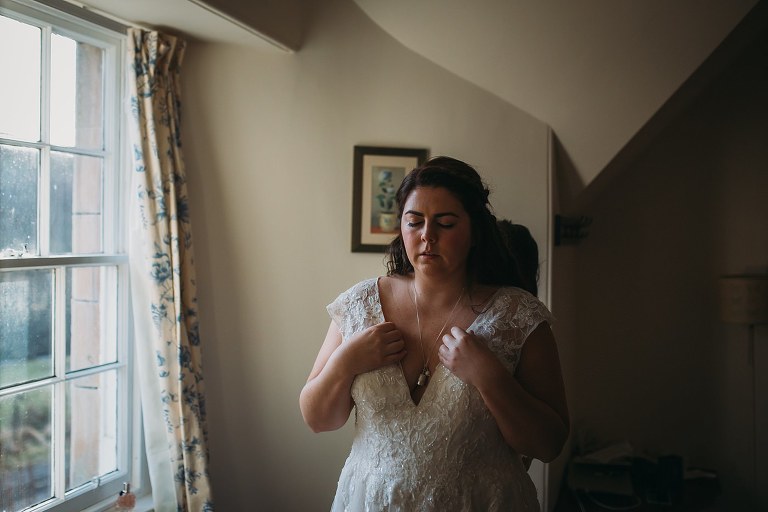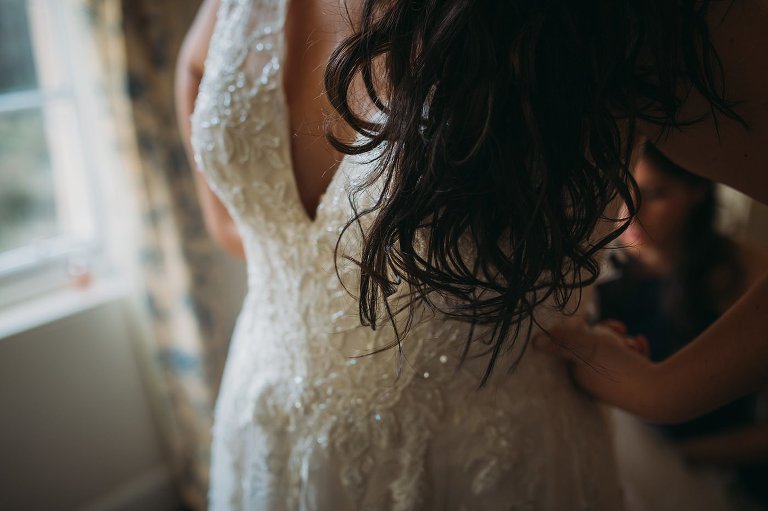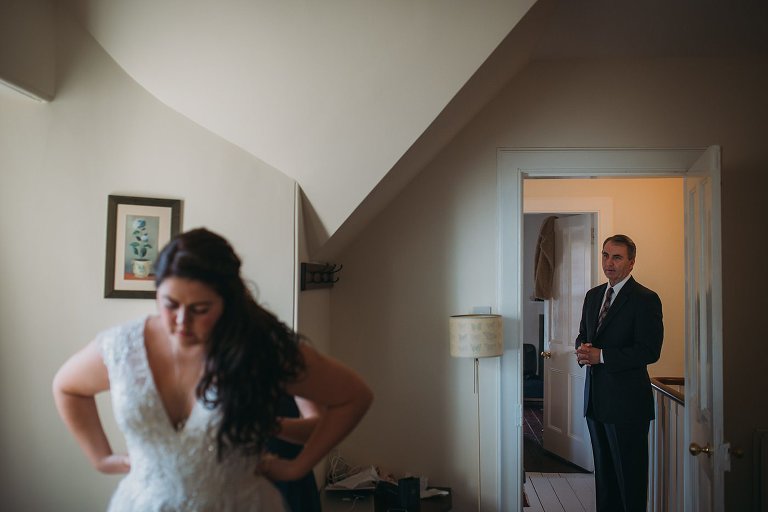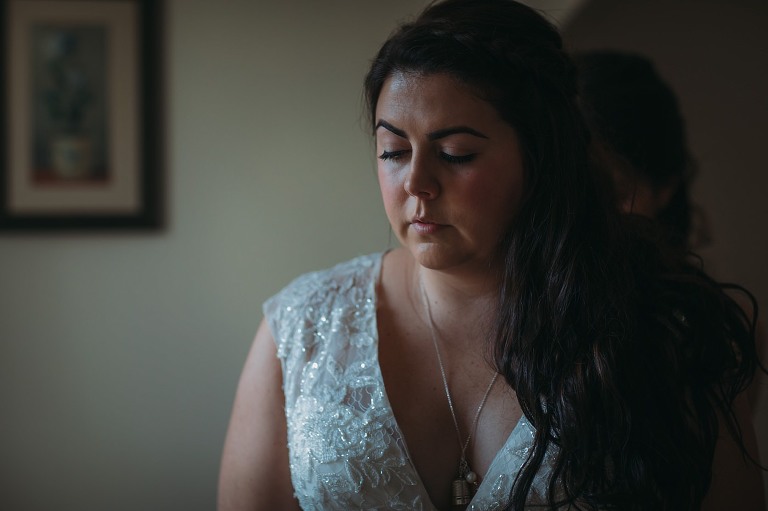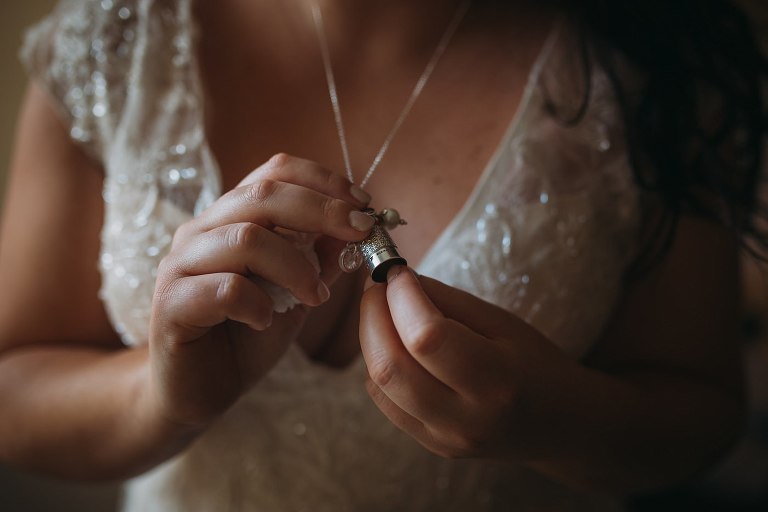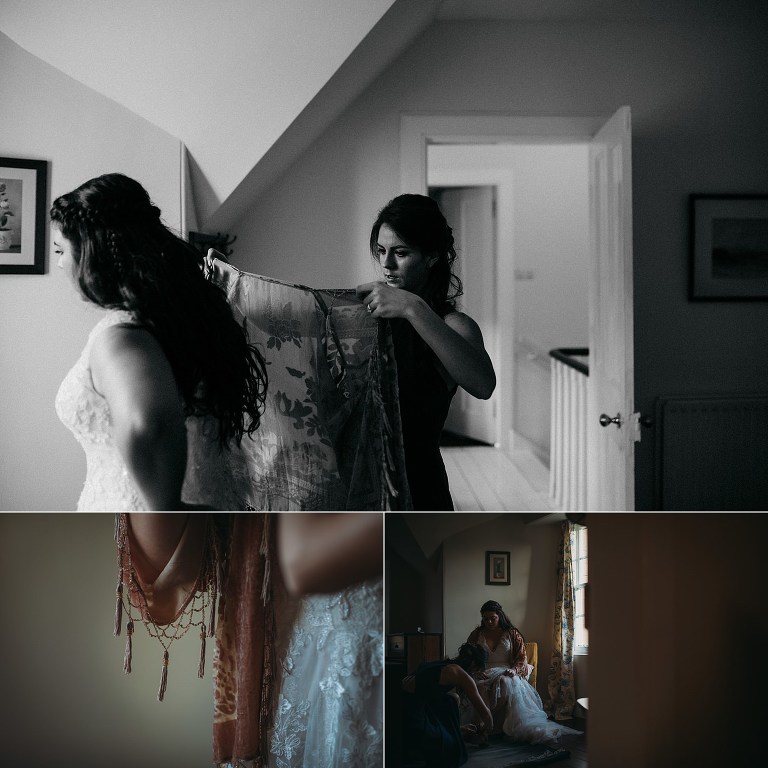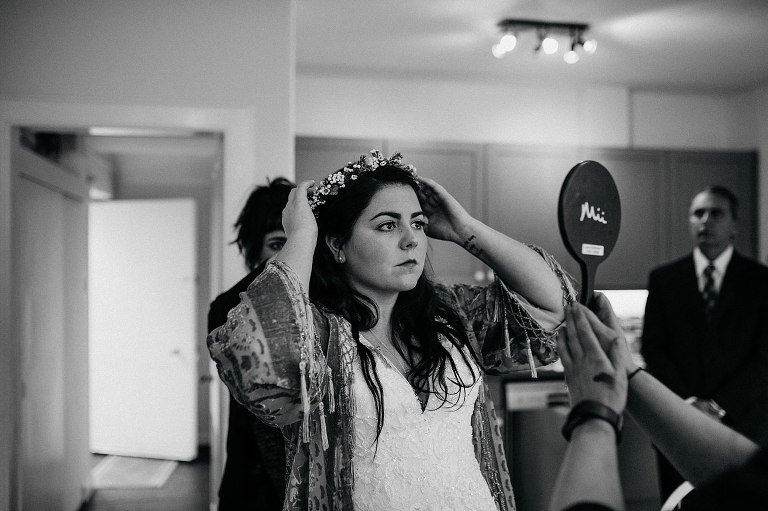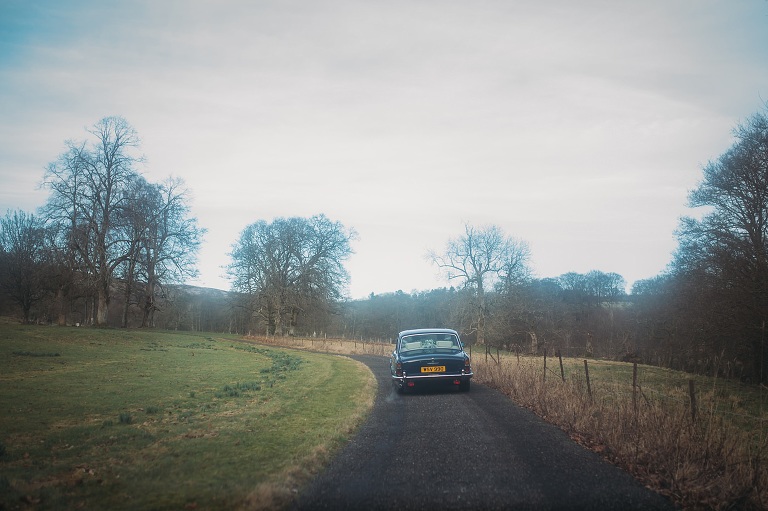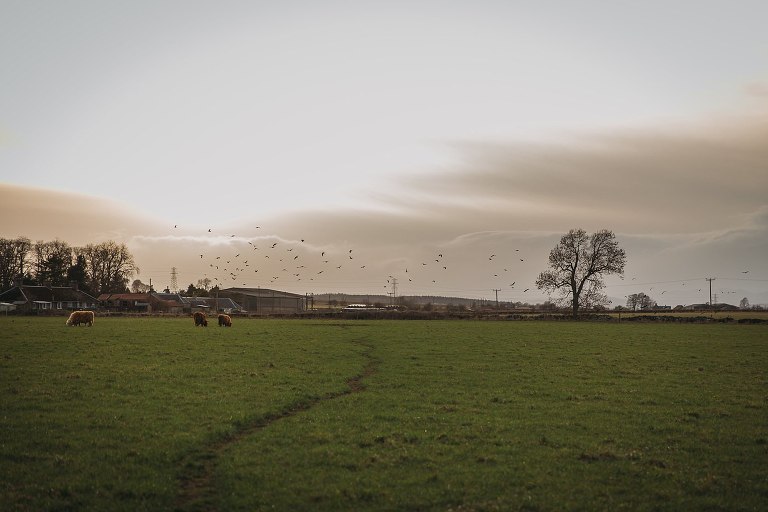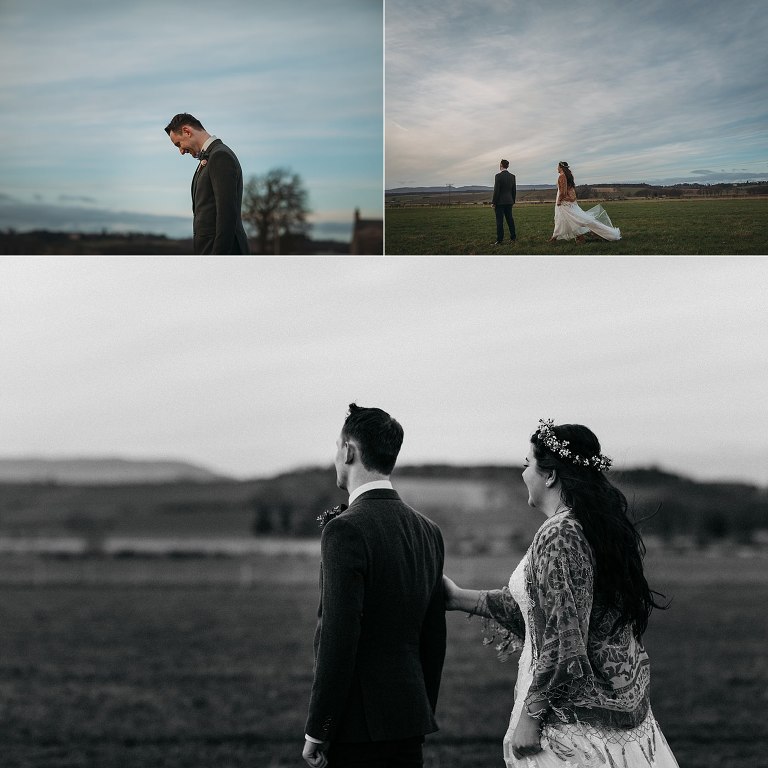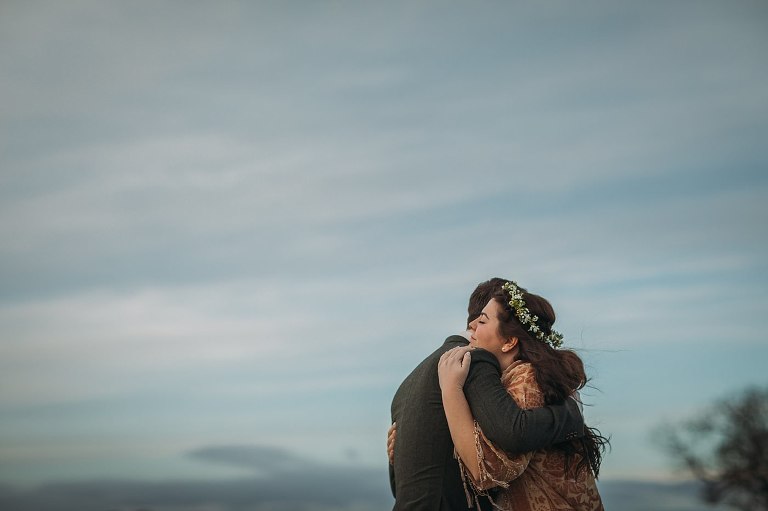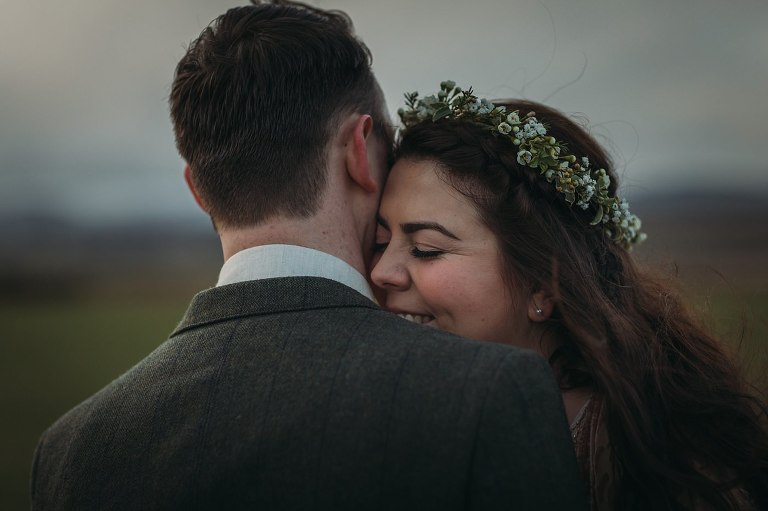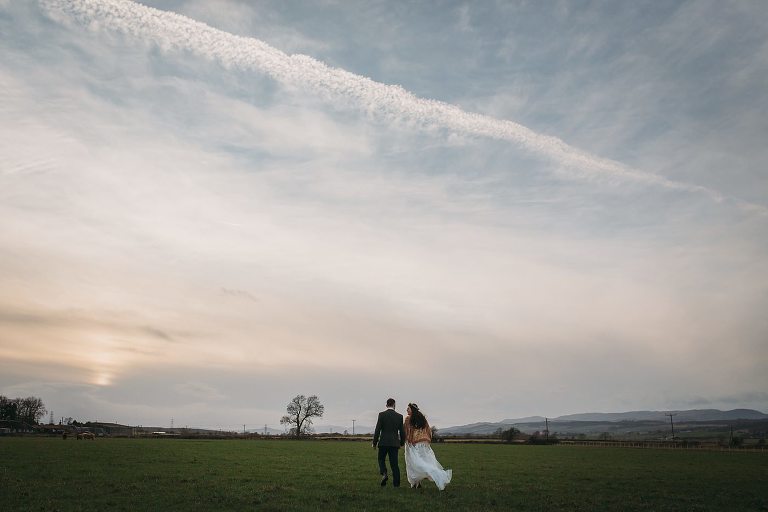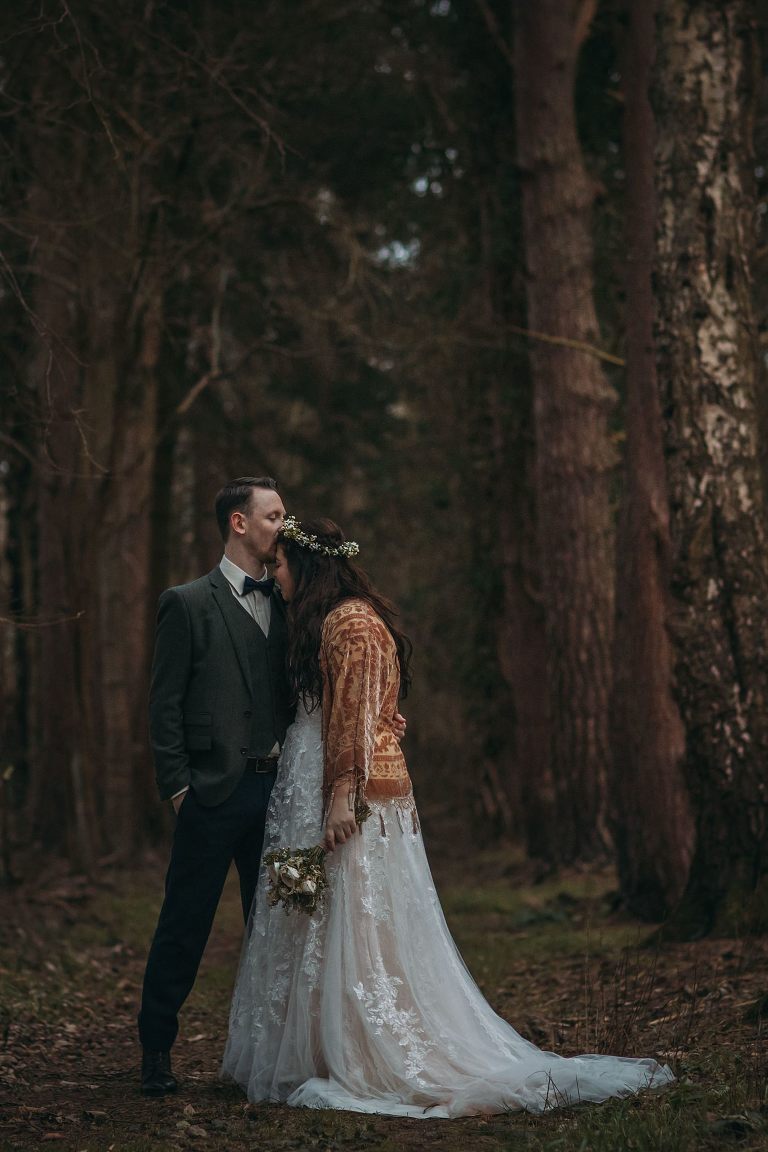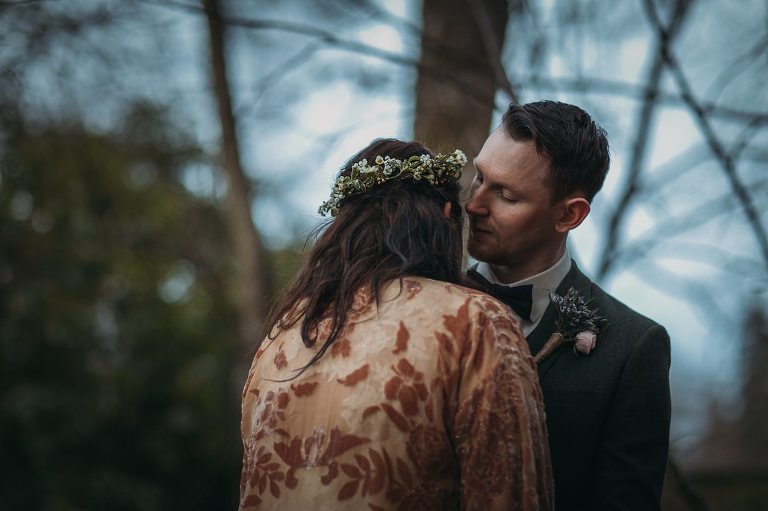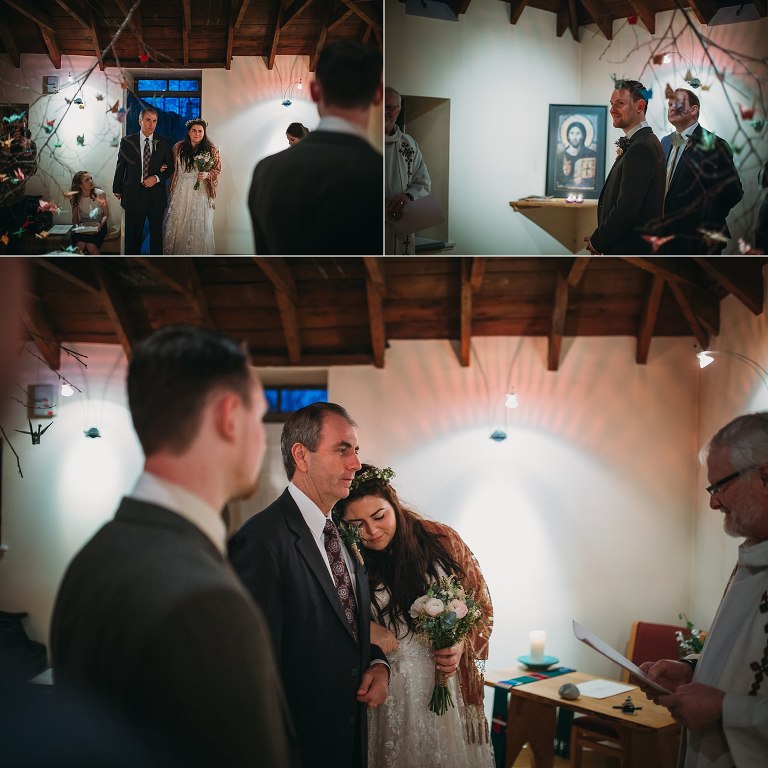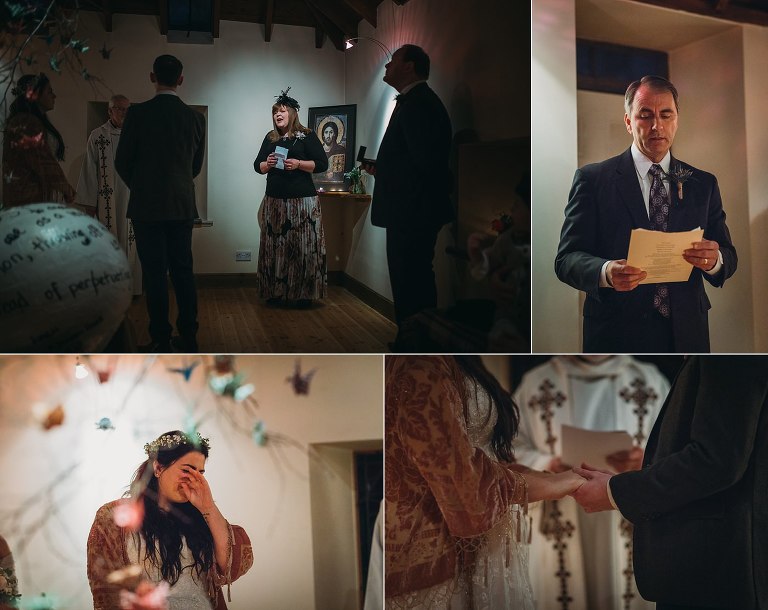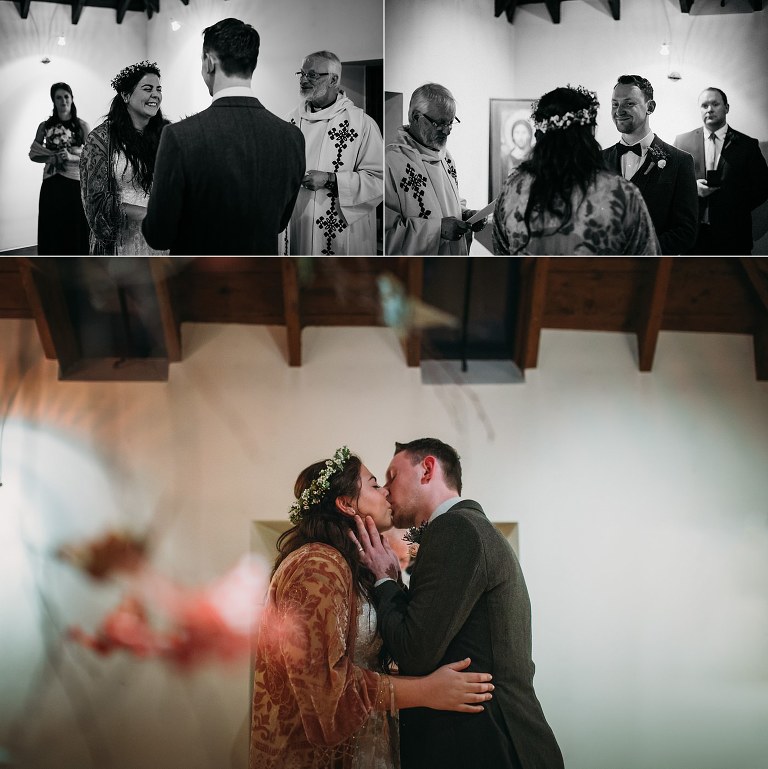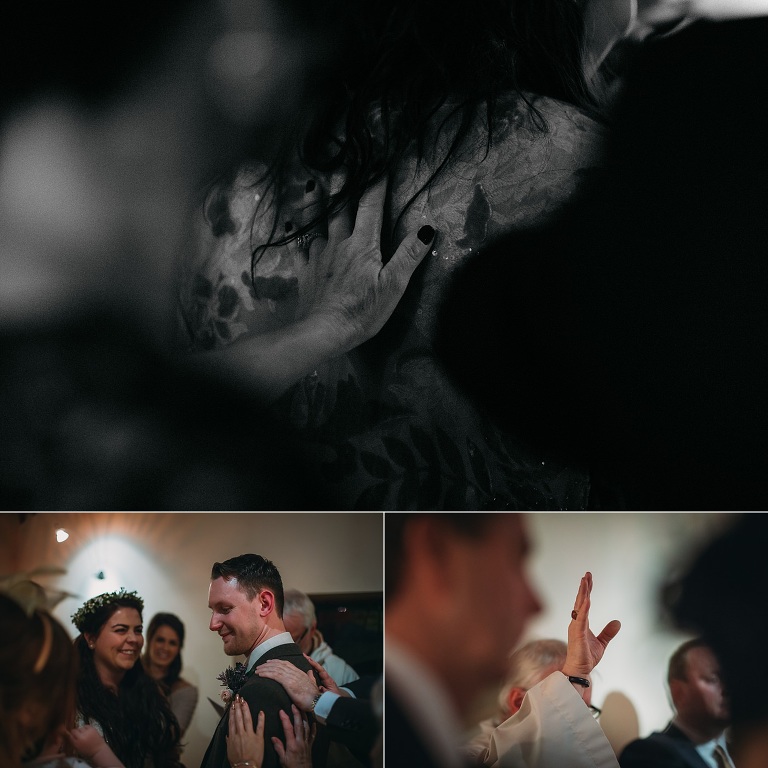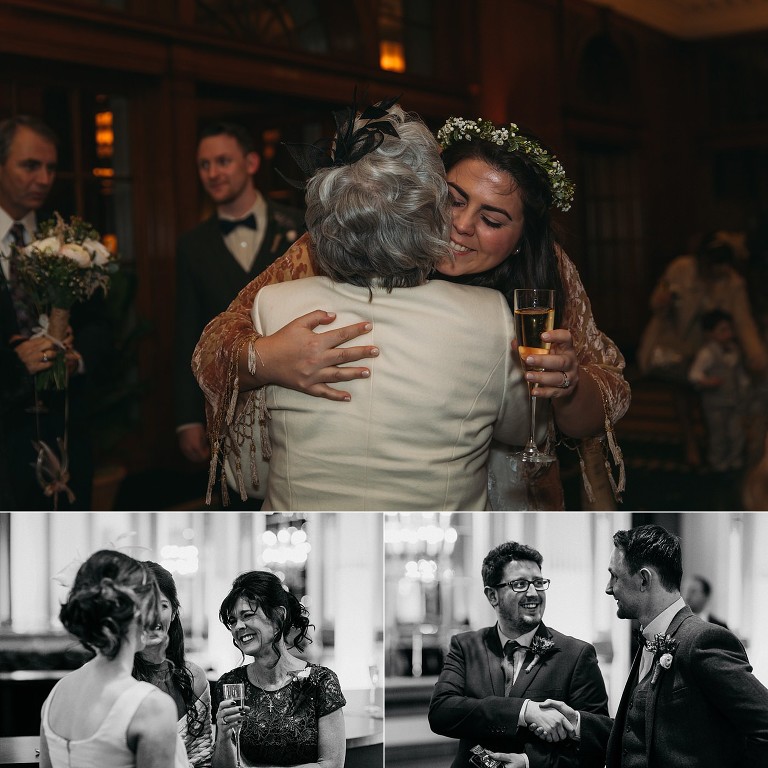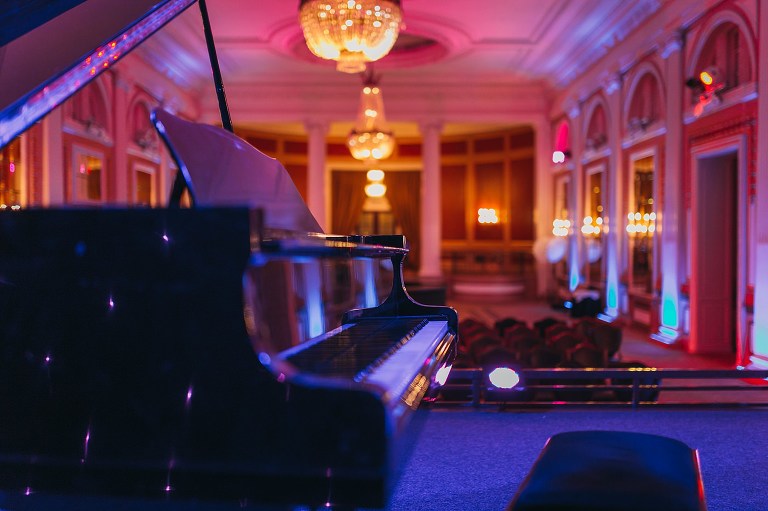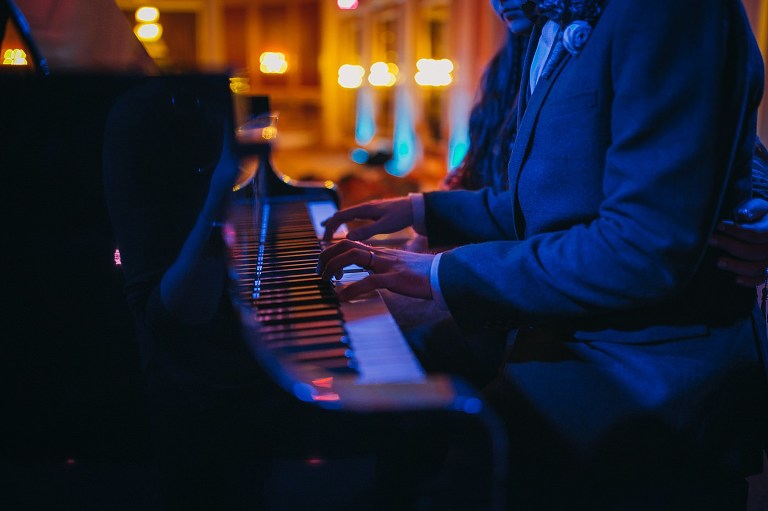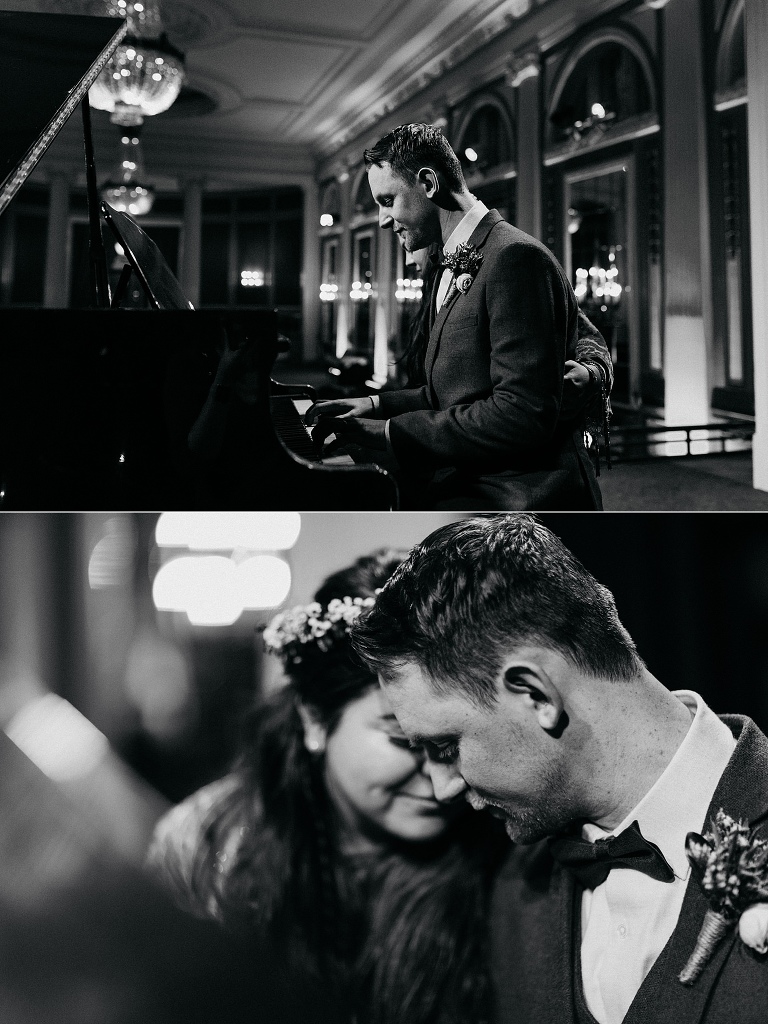 'Mon, take a dander through our blogs, it's what they are there for after all ;) Don't forget to check out the categories below too!