Tara and James' Lunan Bay engagement was an absolute treat to photograph – such a gorgeous part of our country :) They also brought along their two wee babes, Dylan and Annabelle – look at their cute wee faces!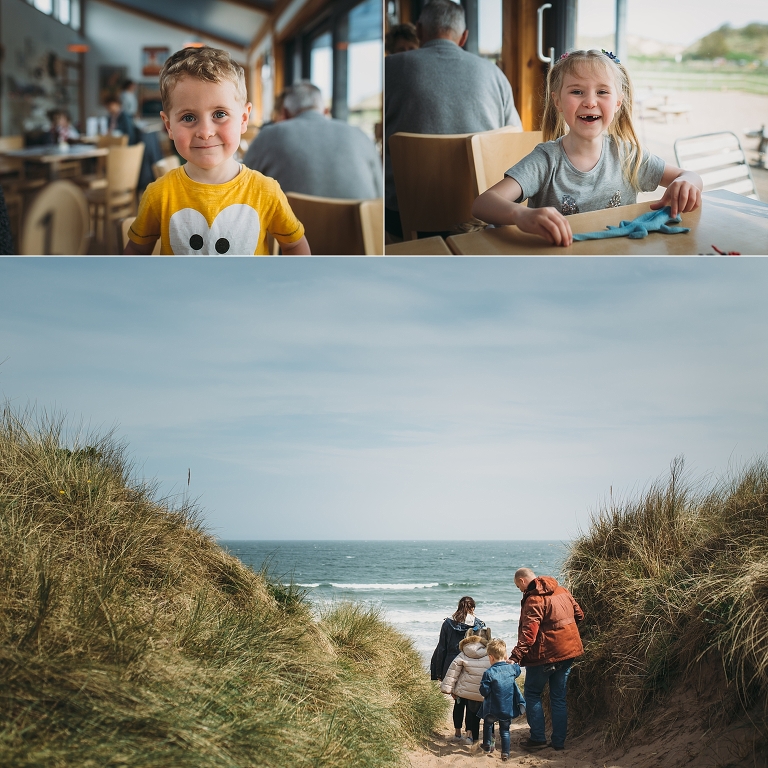 I've only visited Lunan Bay once before, and although this time around it was blooooooomin windy it was still just as beautiful as the first time I had seen it. It was nice to take Liam there too as he hadn't been before…and I must admit, getting to jaunt around with my lovely other half is pretty sweet too :)
We started with a quick catchup in the Lunan Bay Diner before taking a nice stroll along the beach. Tara, James and their children got their shoes off immediately as it was such a beaut day – and it was at that point that I severely regretted a dress, tights and shoes. Schoolboy error! After a walk to the water and in amongst the dunes we had another wee drink in the cafe where Liam and I mentioned that we were going to make a day of it and see what else was in the area…queue Tara and James telling us about the Rocks of Solitude! We had had such a fantastic day already, so agreed that we should definitely all go together, so off we went in a sort of 2-car convoy before having another nice wee walk.
Ahhhhh! Annabelle and Dylan are SO cute, and such lovely children, I wanted to bundle them up and put them in my pocket! The Rocks of Solitude didn't disappoint either, and as we walked along the little wooded paths chatting away I kept thinking "how is this a job?!". I really do count myself so lucky to get to meet so many wonderful people, and see their favourite places through their own eyes :)
Tara, James, Liam and I can't wait to see you all again, and to see you tie the knot. Bring on August! Xx