Loch Insh Wedding | Highland Wedding Photography
What made this Loch Insh Wedding so epic?
Doggos
Windsurfing
Newlyweds that LIVE life and don't take themselves seriously
Dogs
Crazy dancing
Dogs
Done. What more is there to say haha!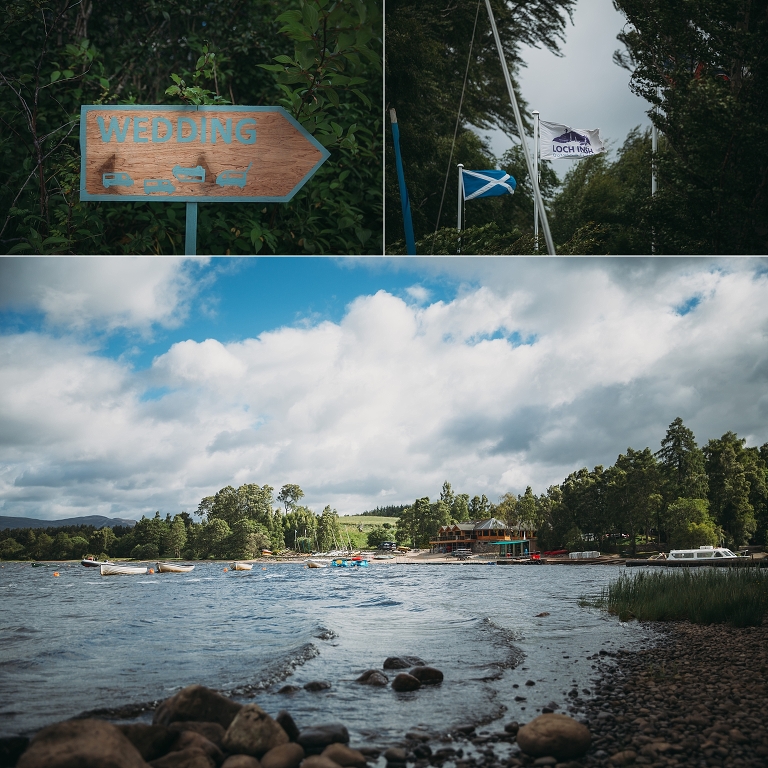 Sam and Ross did it exactly the way they wanted to – Ross started his morning with a windsurf (as you do), the rustic styling was perfect, they then got married in the Ptarmigan at Loch Insh Outdoor Centre – the Ptarmigan was moved from the top of the Cairngorms and rebuilt, don'tcha know?! They then walked out to the shore to share their first kiss, surrounded by their guests all standing in the sand in the sunshine. And did I say dogs? Hunners. Of. Doggos. If all Loch Insh Weddings are like this, where do we sign up?
What a cracking venue, a real hidden gem. And what a wedding party! Hugs-a-plenty, super lovely families and the guests dancing was ON POINT. Cannae help but shake your shimmy to the imitable force that is Bahookie right enough – if you've not heard of them, google them now! Imagine ceilidh, only with Prodigy thrown in for good measure – most excellent :D
Ah Sam and Ross – thank you for being so awesome, so funny and pure chilled. Your Loch Insh wedding was so my cup of tea. Sam lying on the buoys was a personal highlight, and I think Ross enjoyed that moment of madness too. Later on Sam's dress wouldn't bustle – did she care? Nope, took some guests kilt pins, pinned it up, job done. She is the best. Here's to you, ya mentalists!
Right, off you pop and get stuck into this epic wedding ;) <3 xx
Venue: Loch Insh Outdoor Centre
Newlyweds: MacGregor MacDuff // Bliss Studio with alterations by Stephanie Ann Designer Dressmaking – Sam says she was an absolute saint and amazing at what she does :) // Dune Shoes
Bridal Party: MacGregor MacDuff // ASOS
MUA: Girls slayed it themselves!
Hair: JJ Hair Designs
Florist: Flur Bespoke Floristry
Epic Cake: Ross' Mam!
Evening Entertainment: Bahookie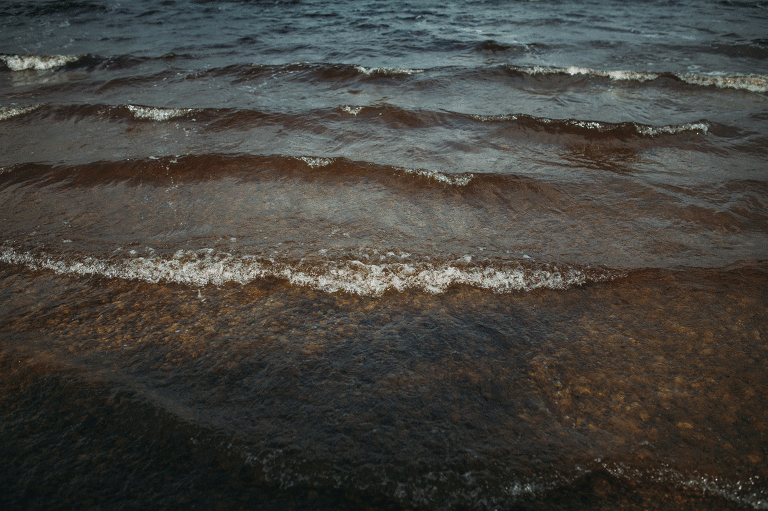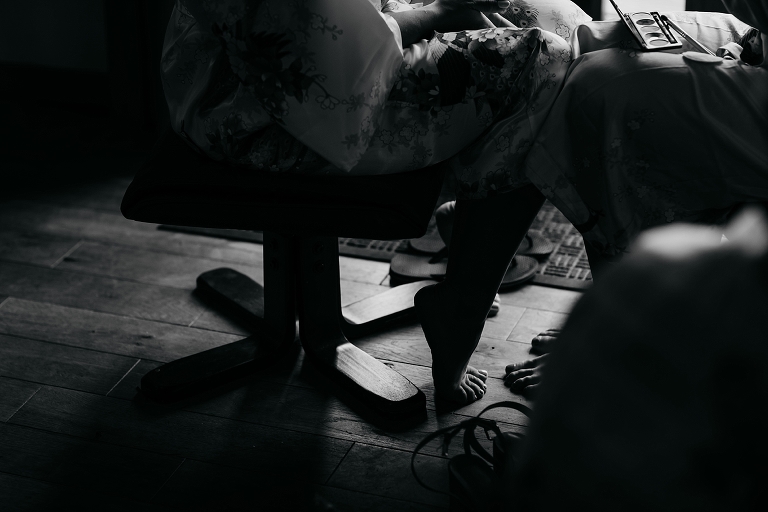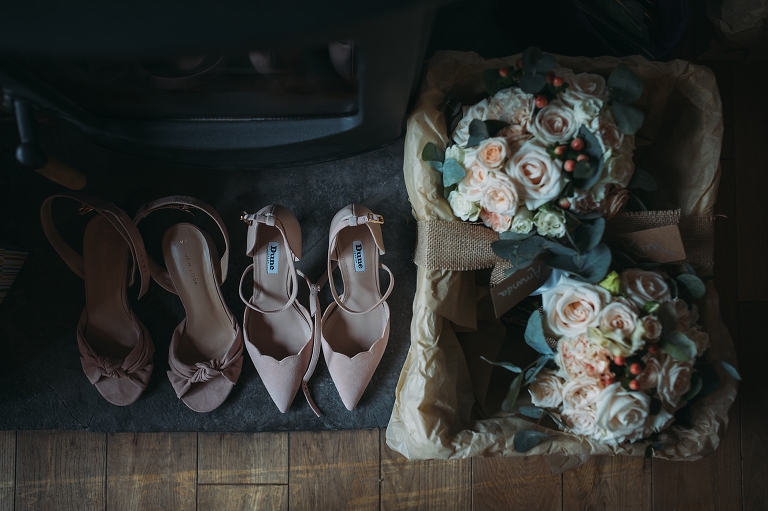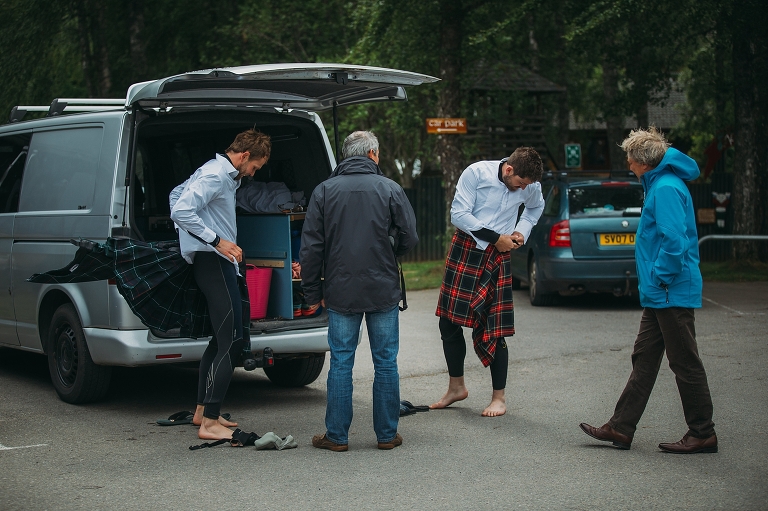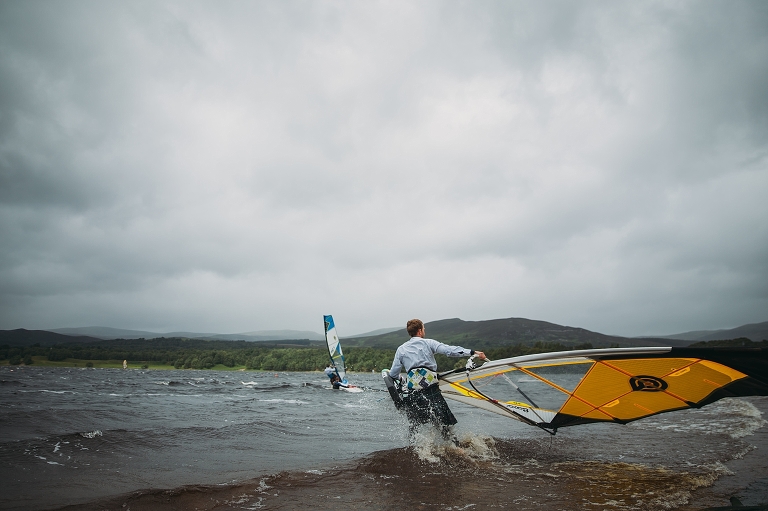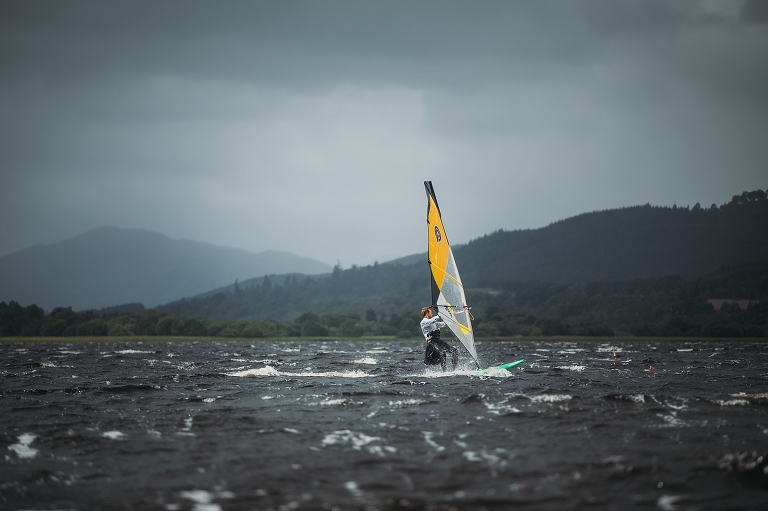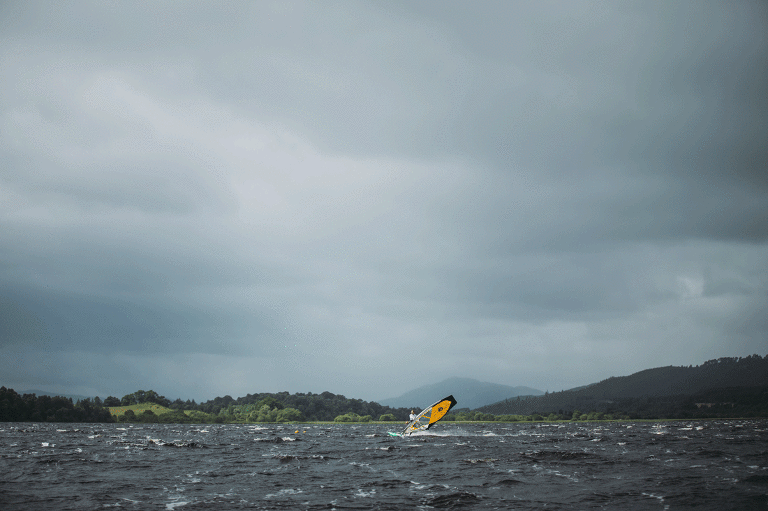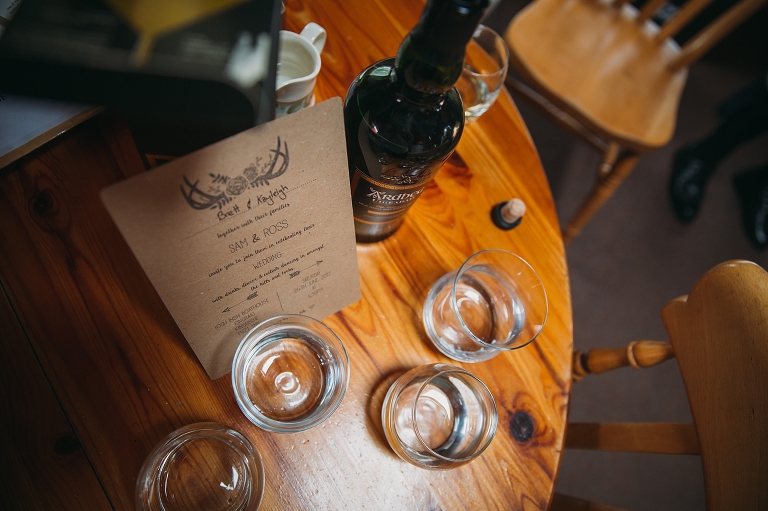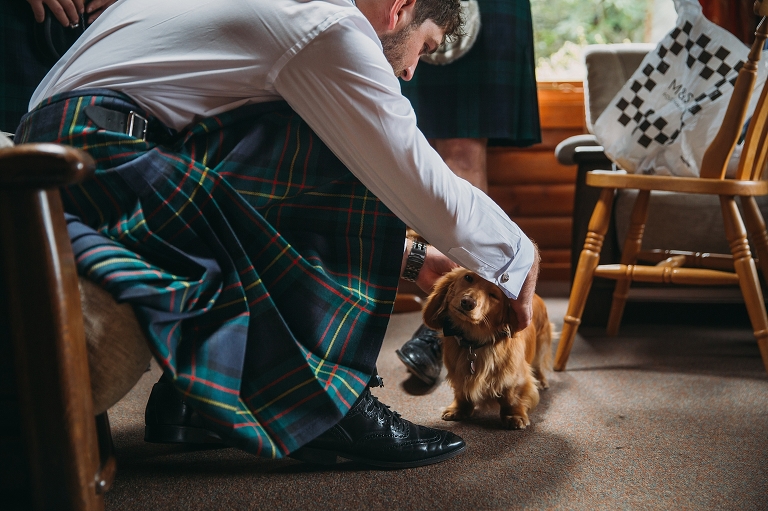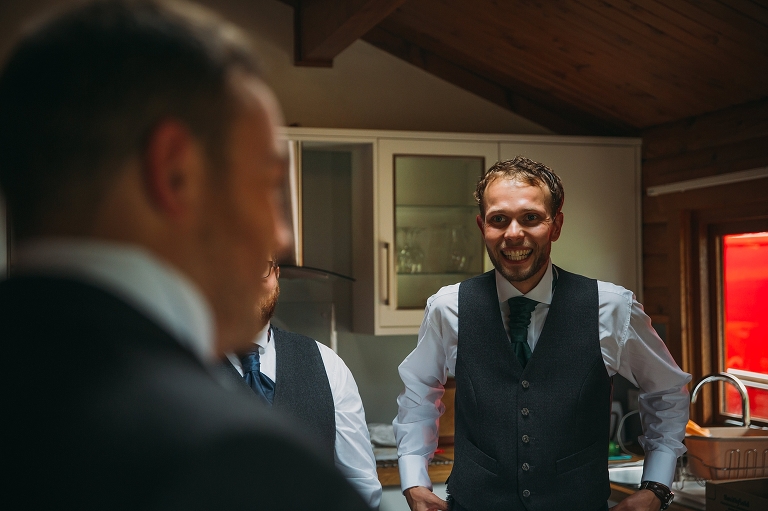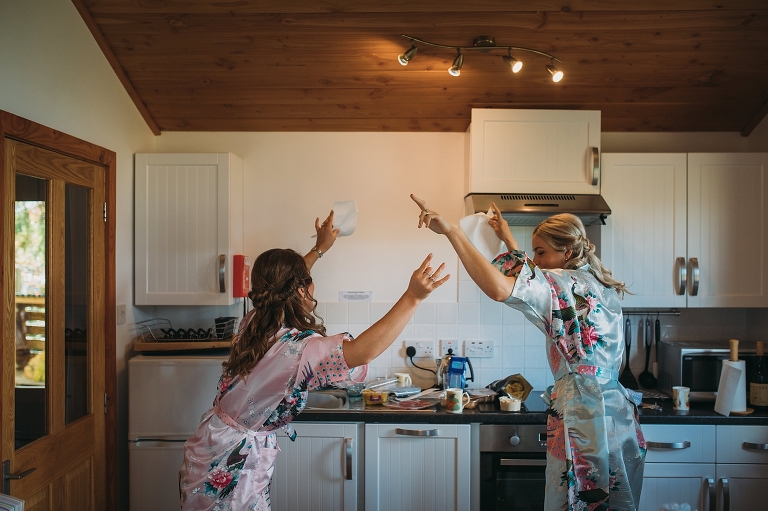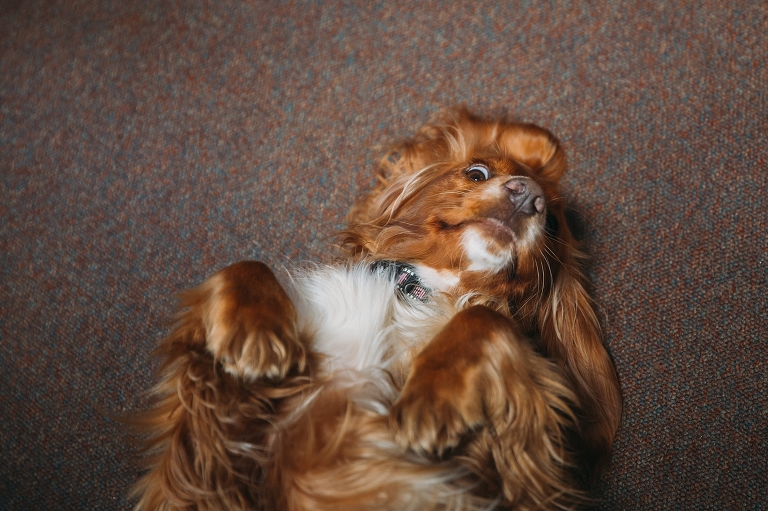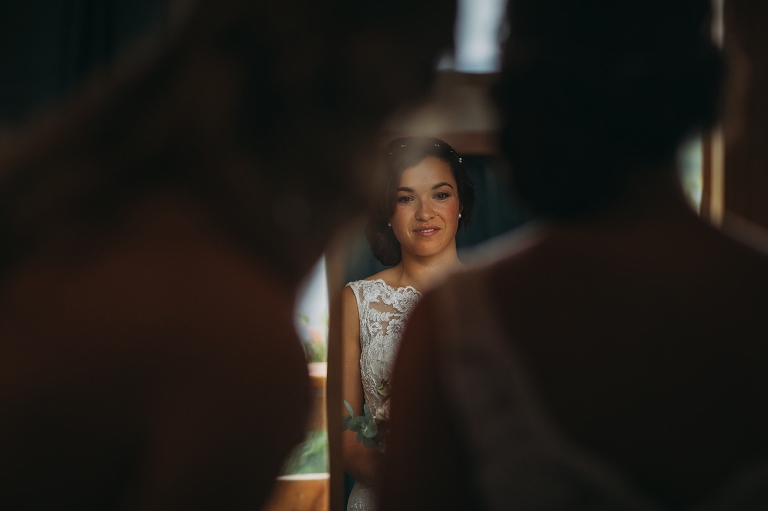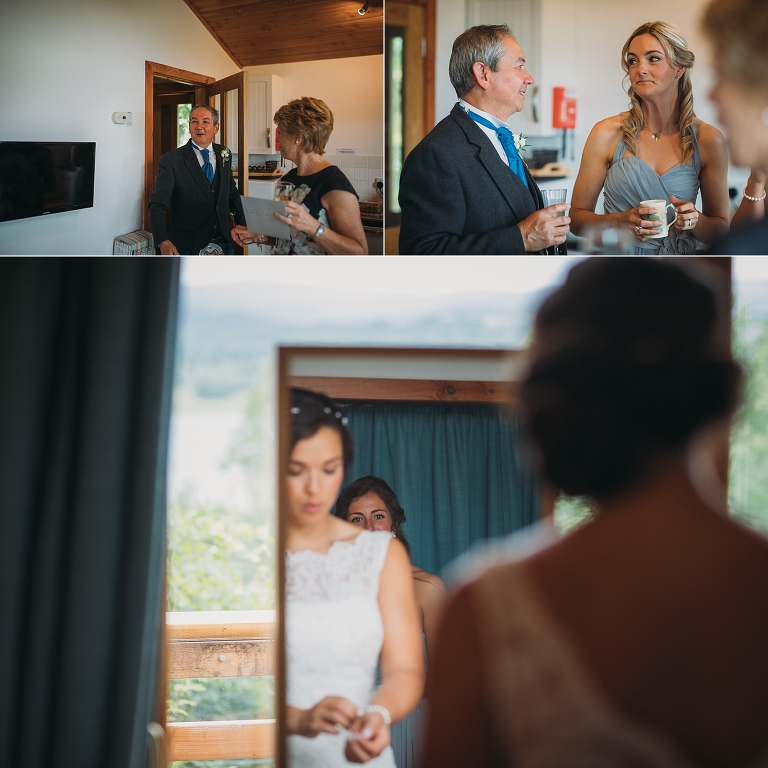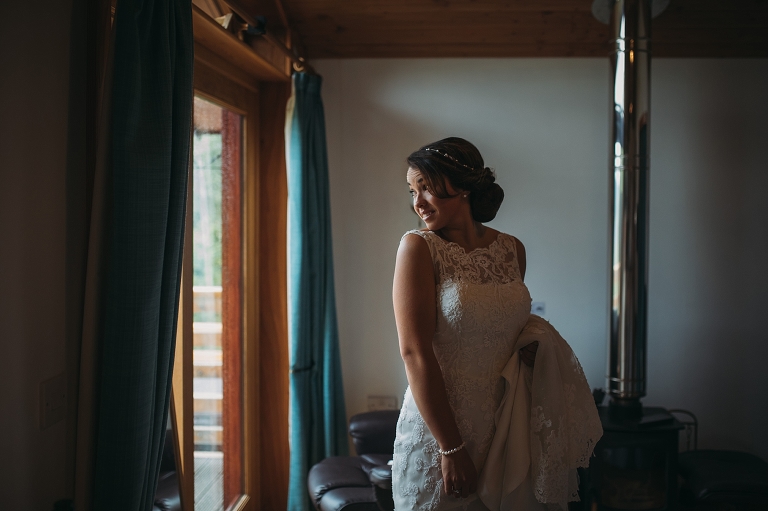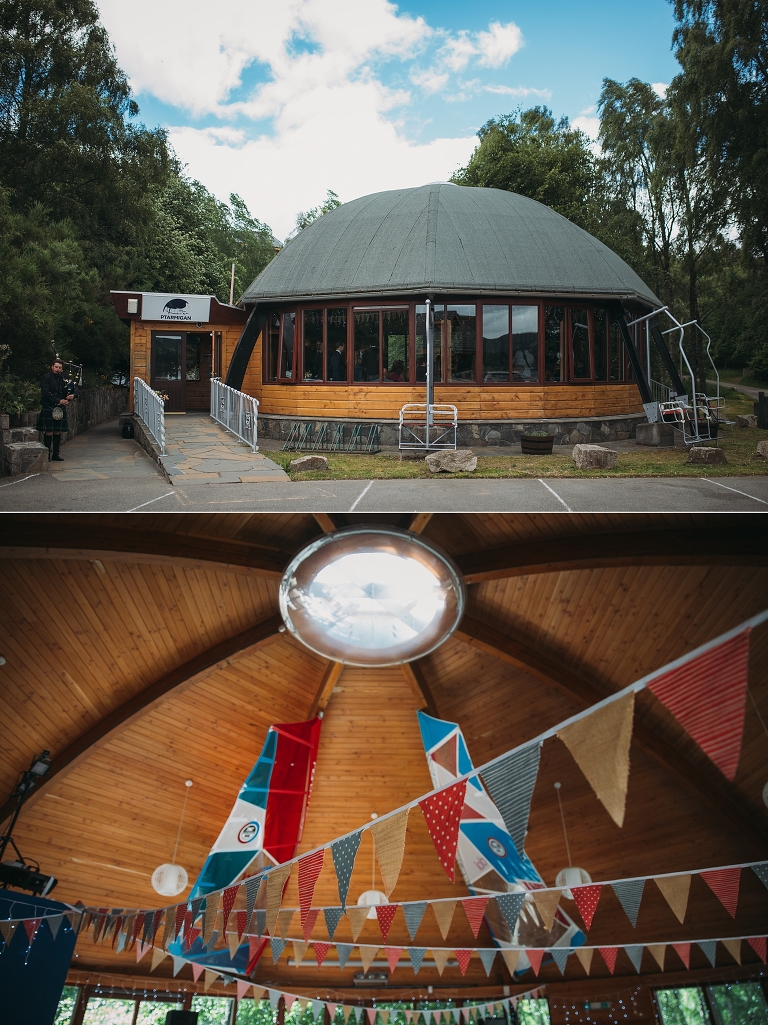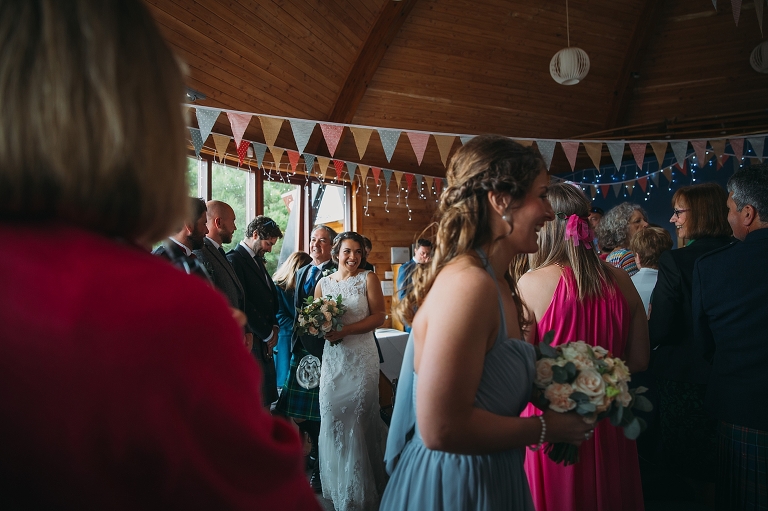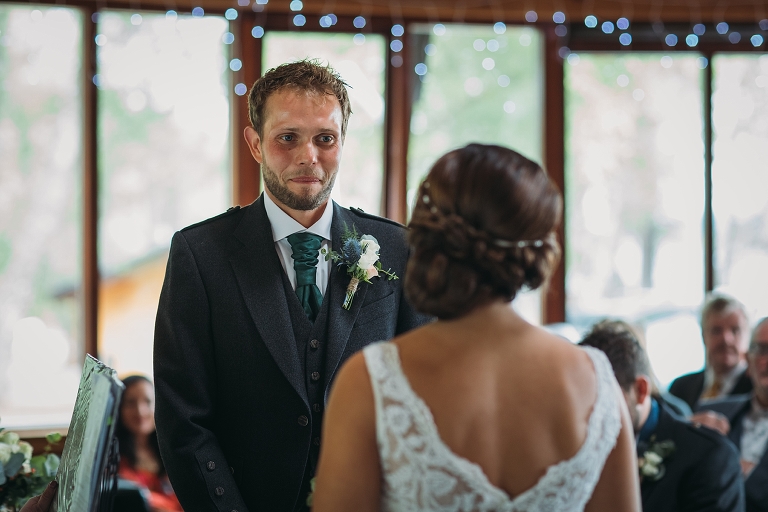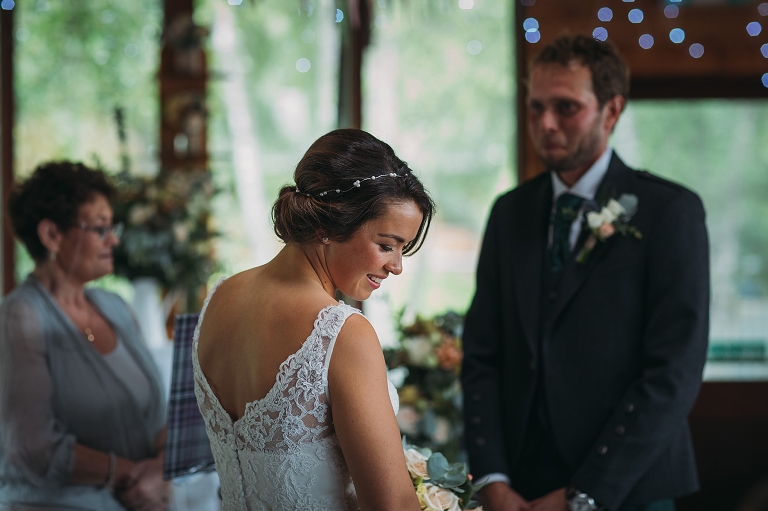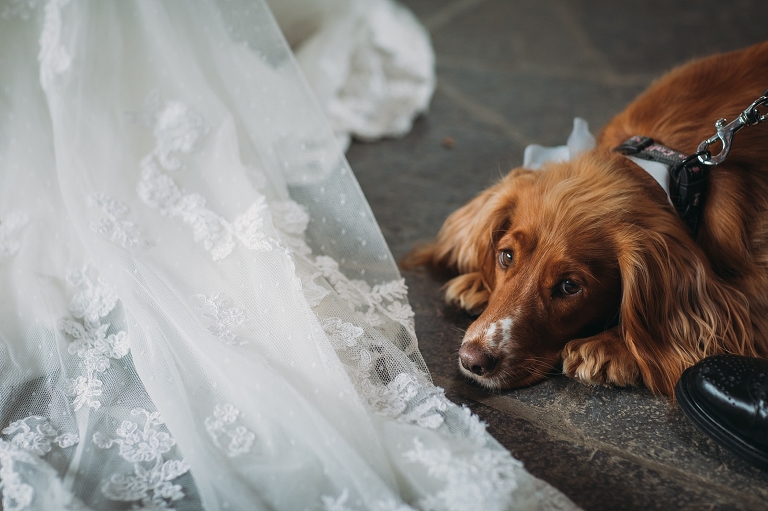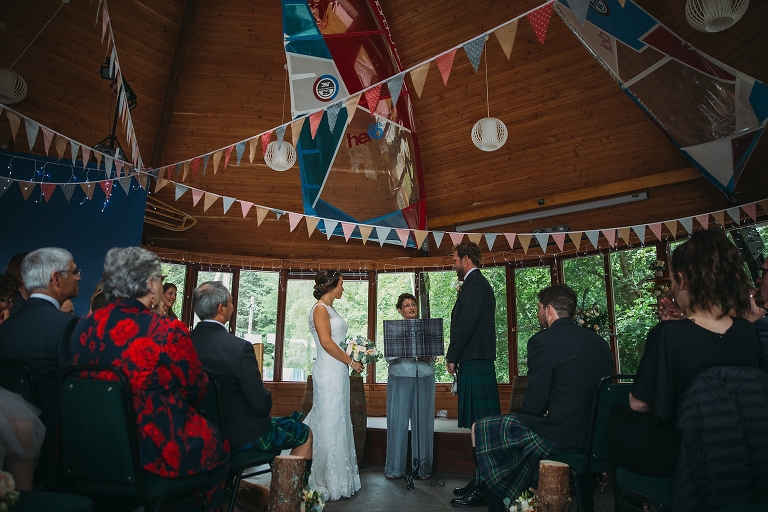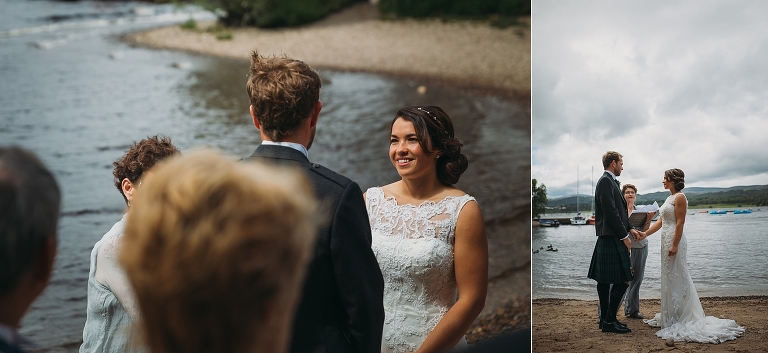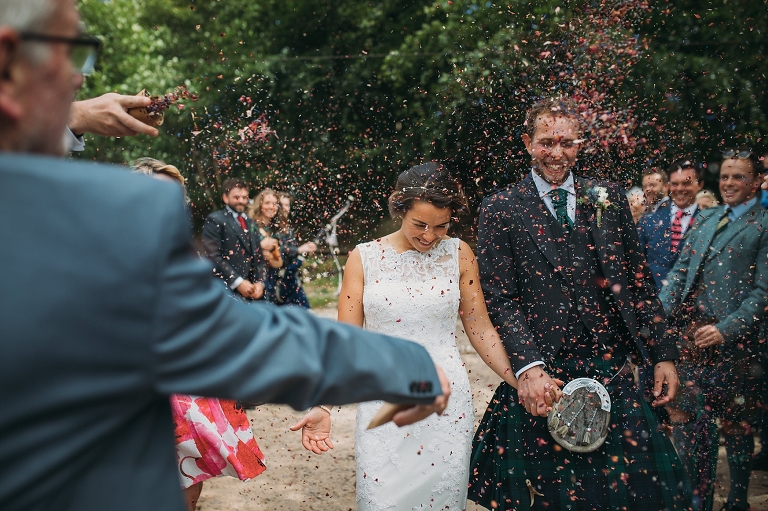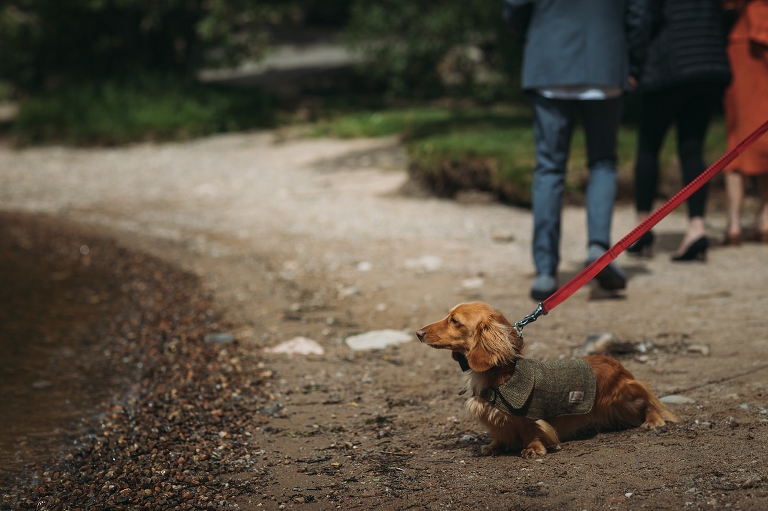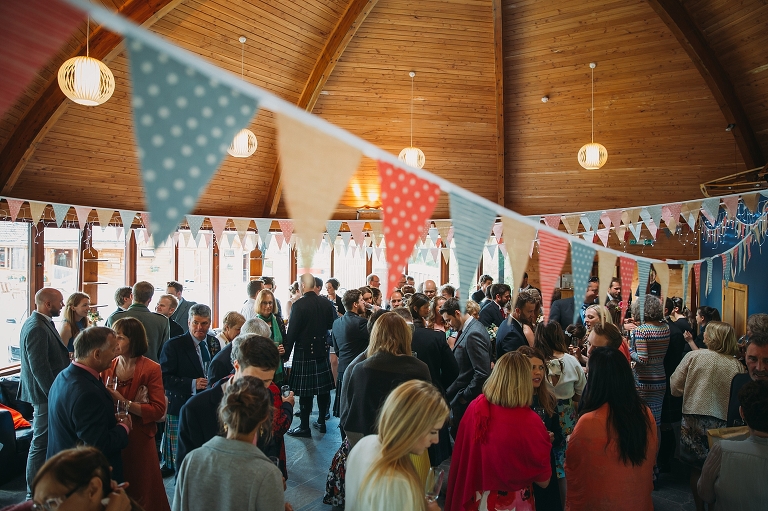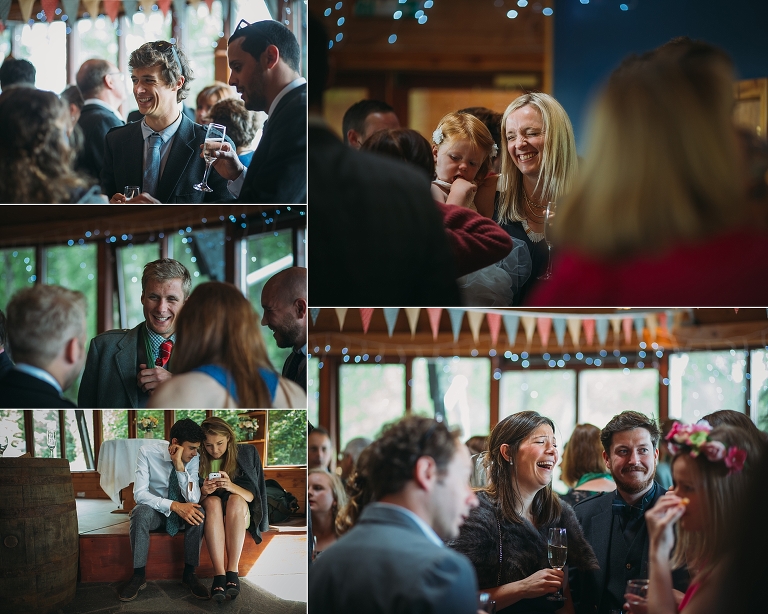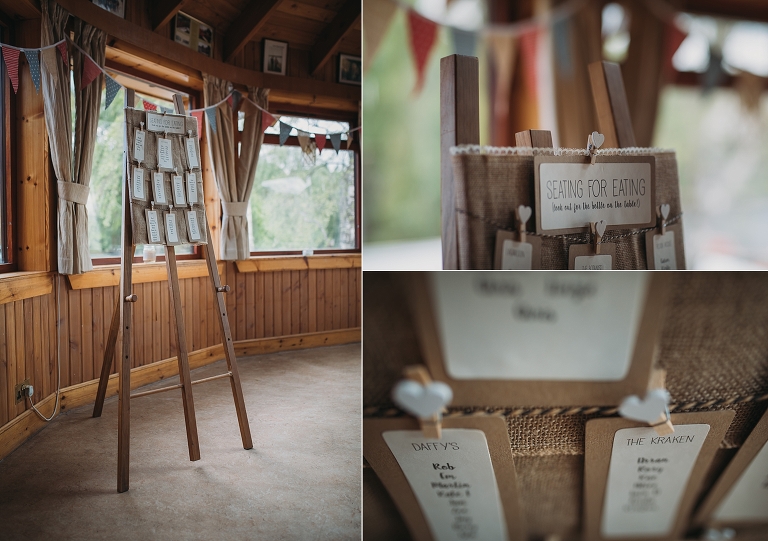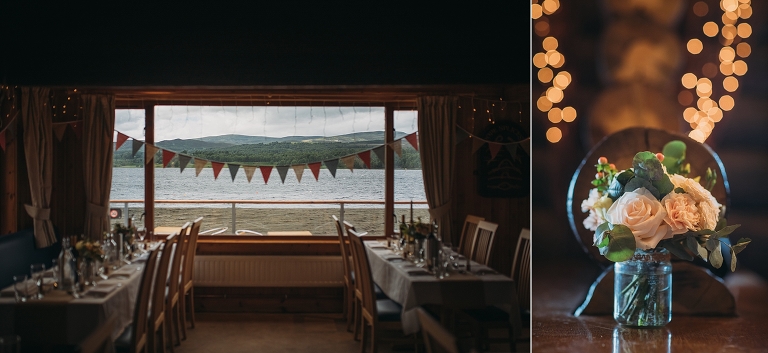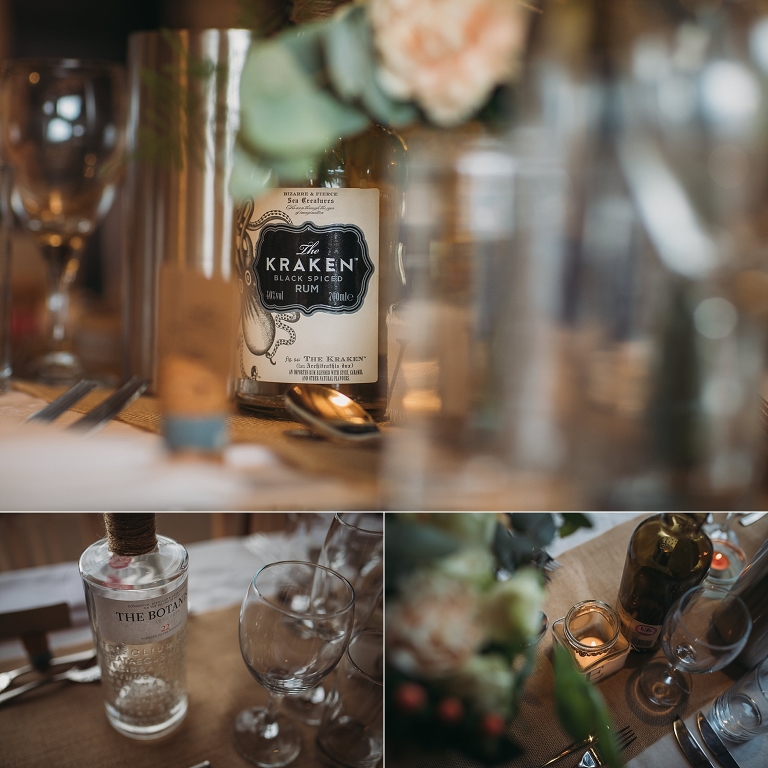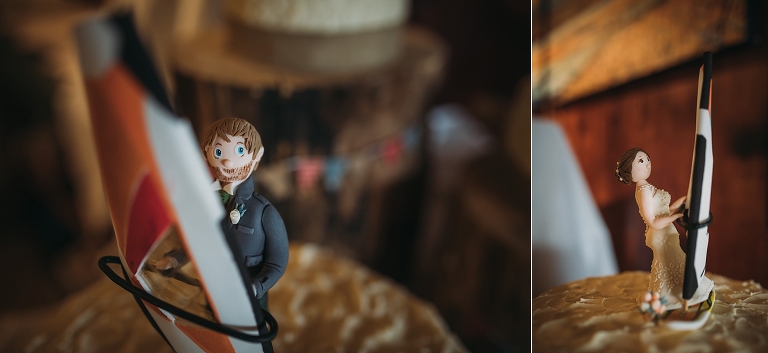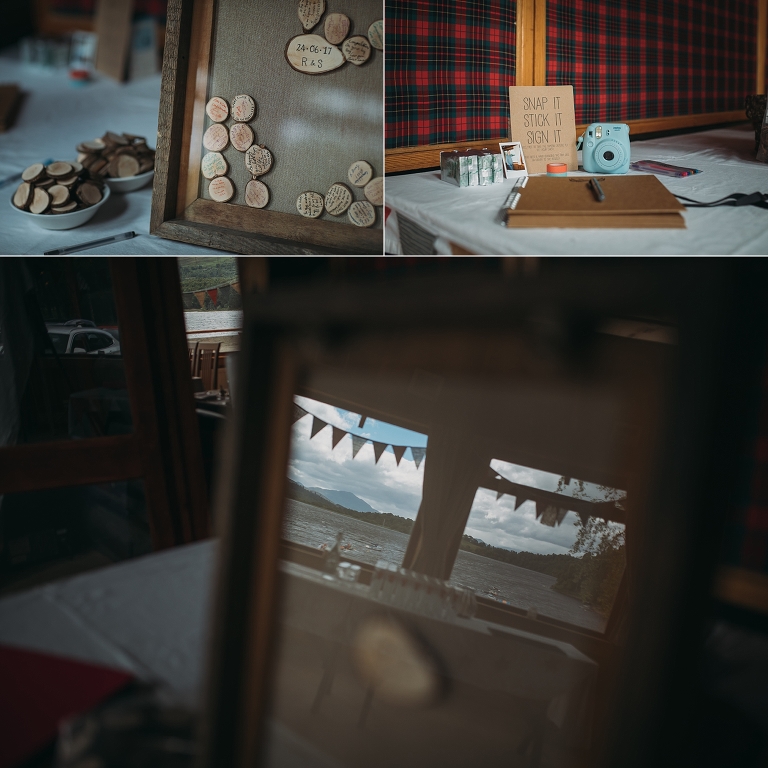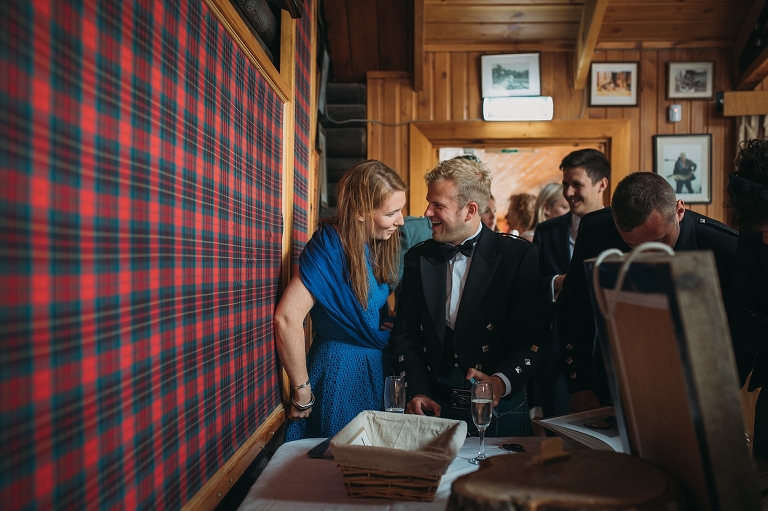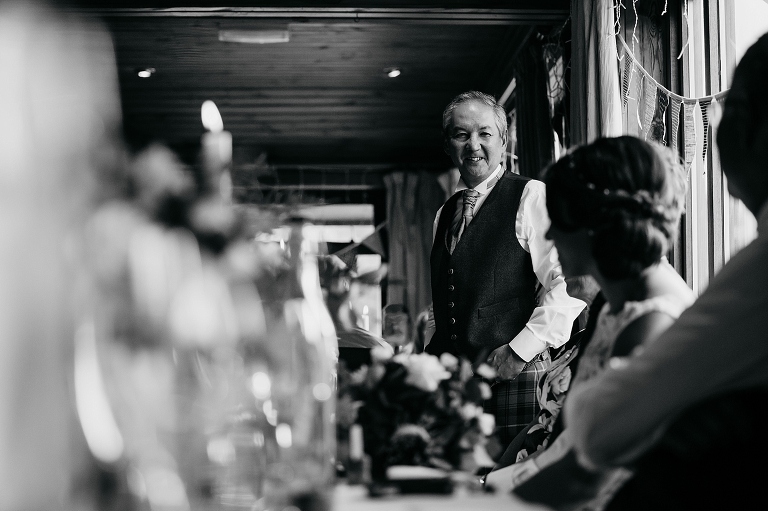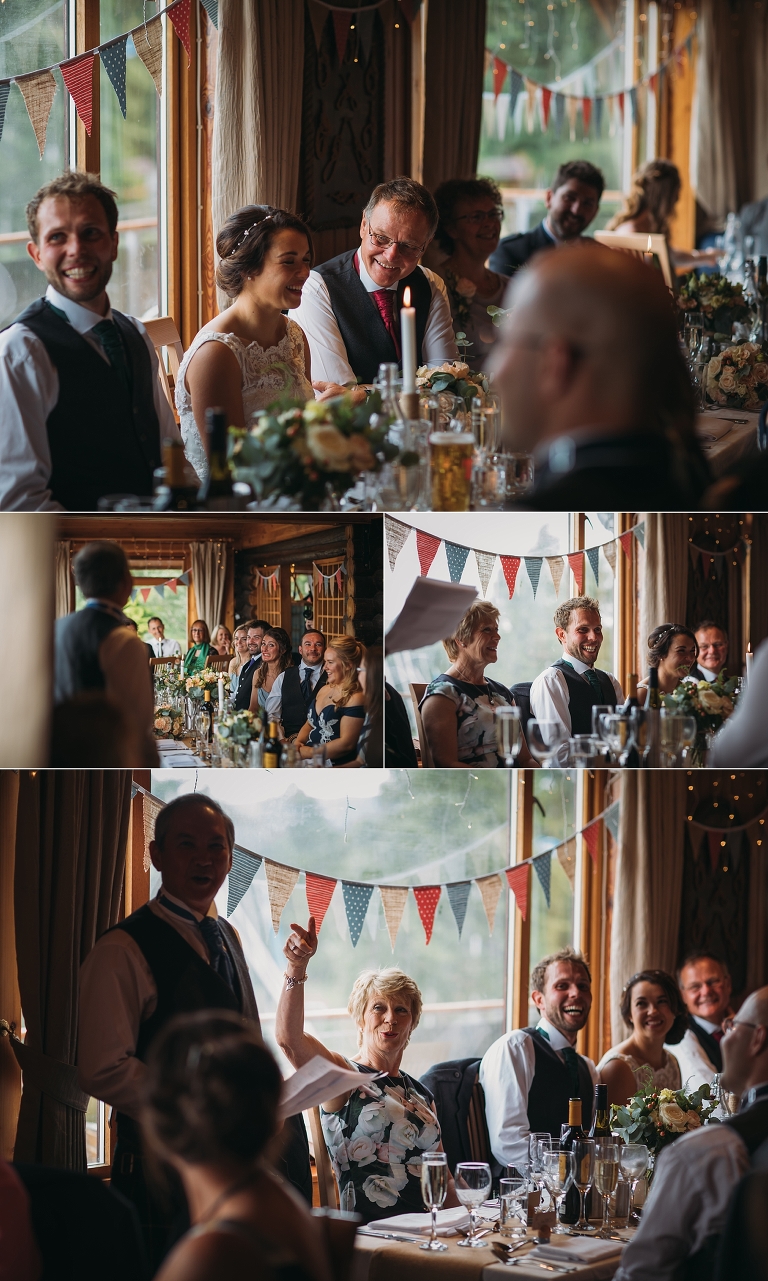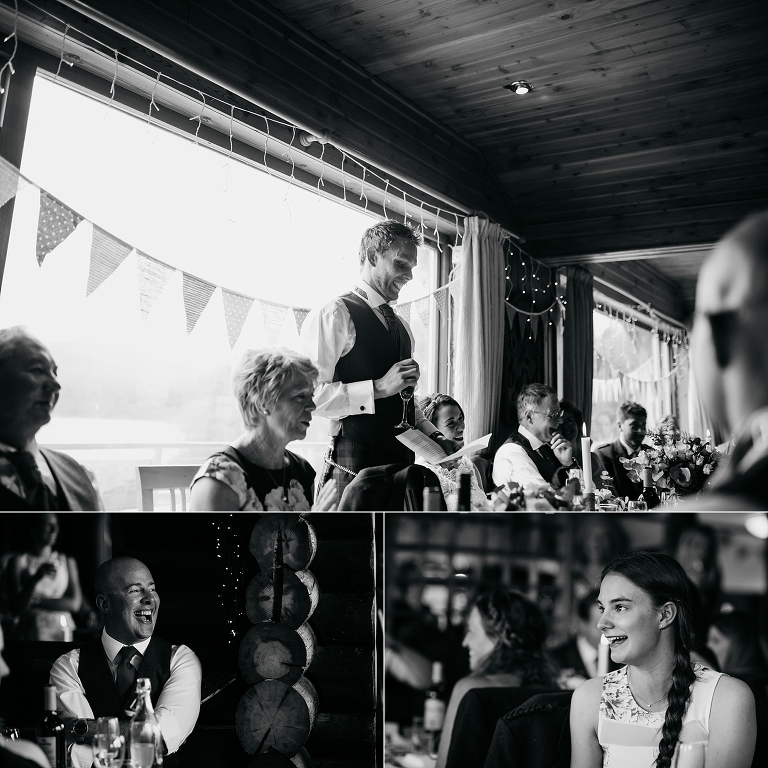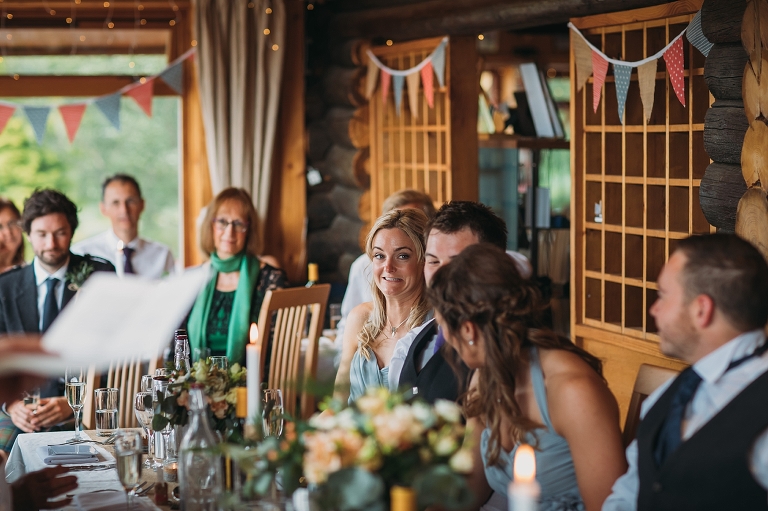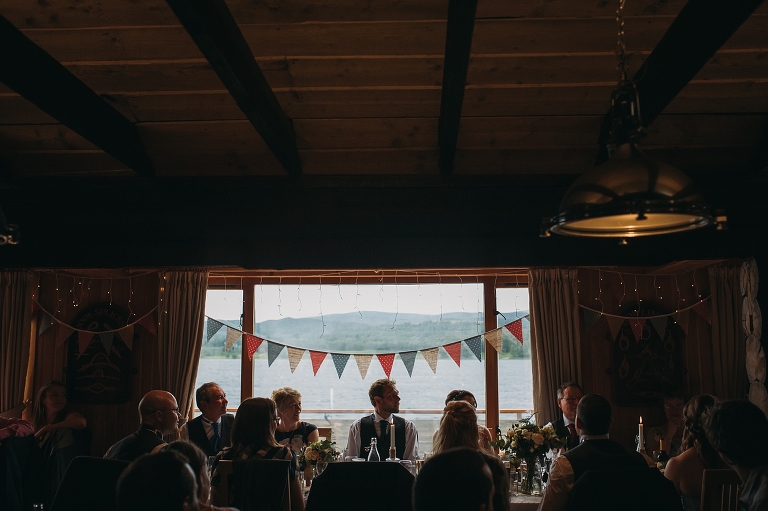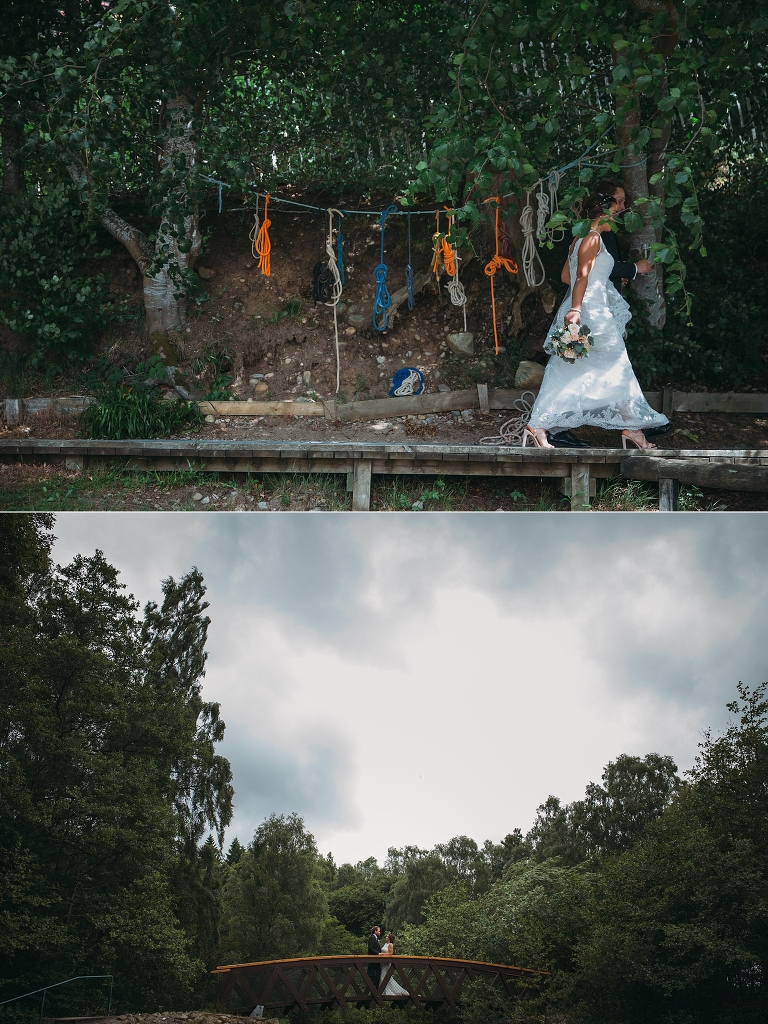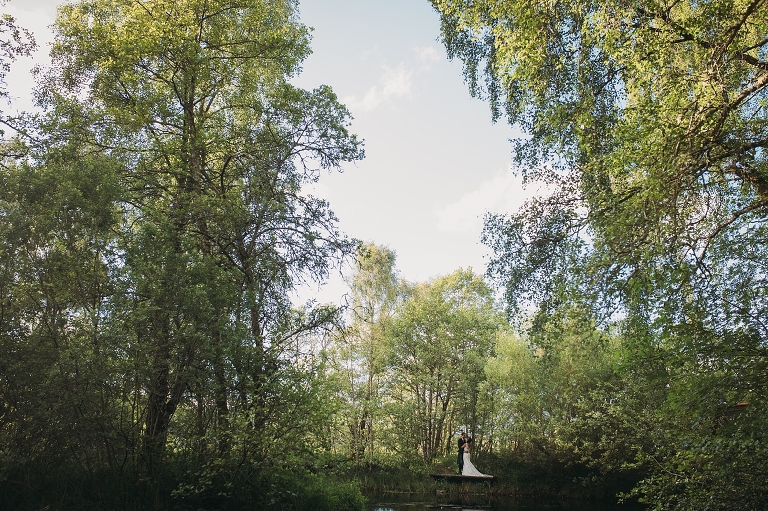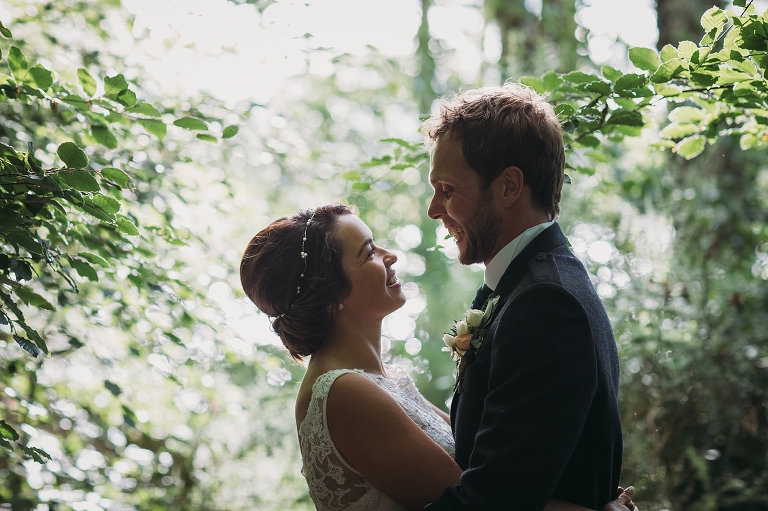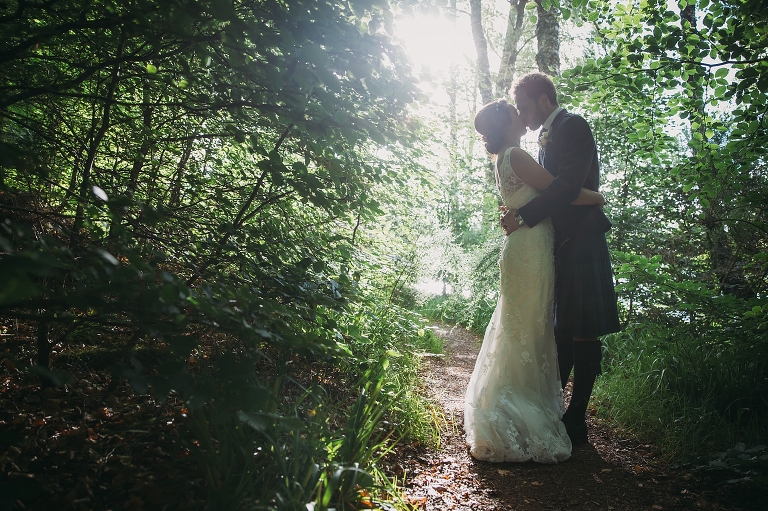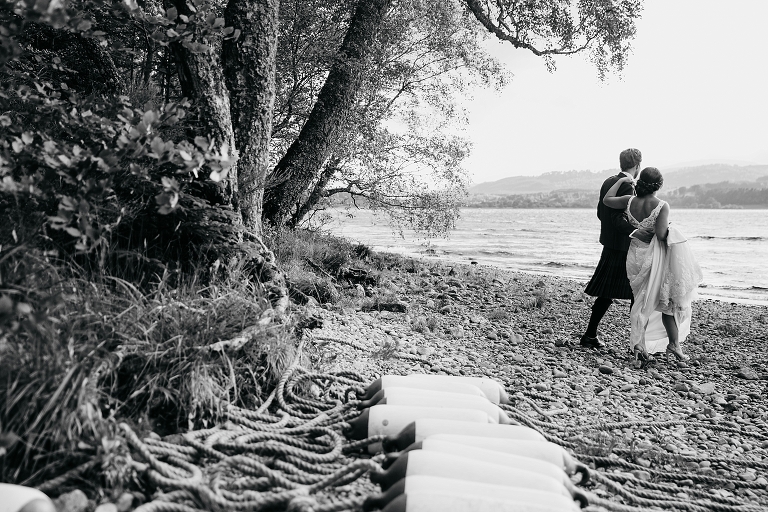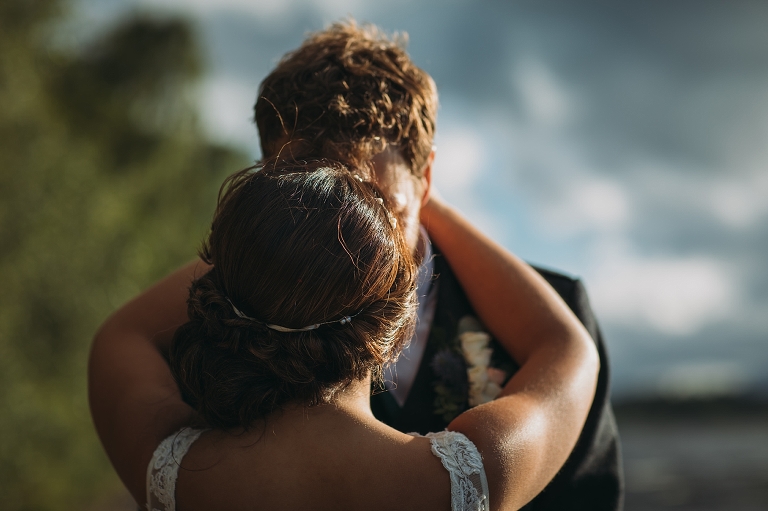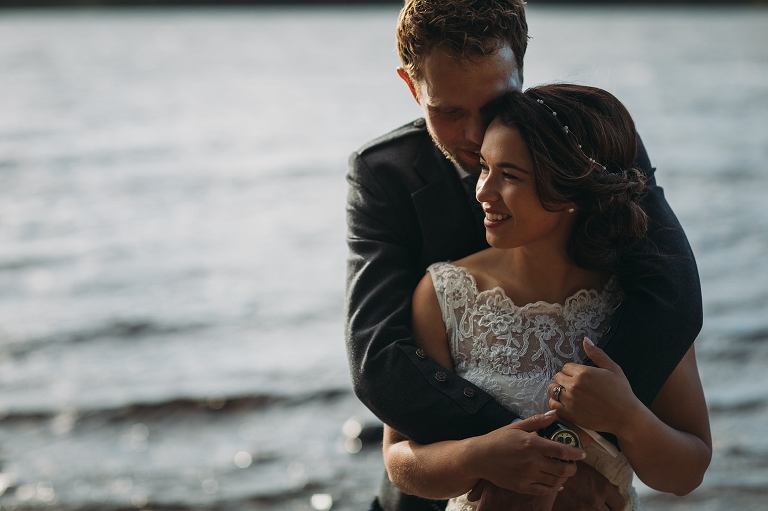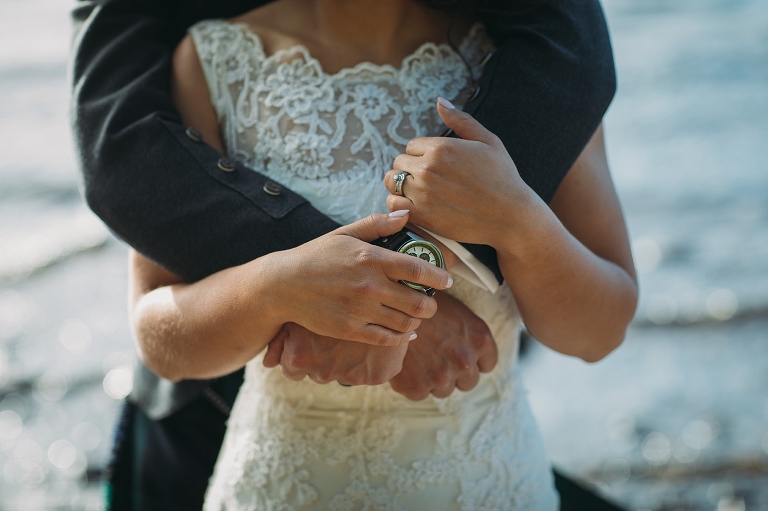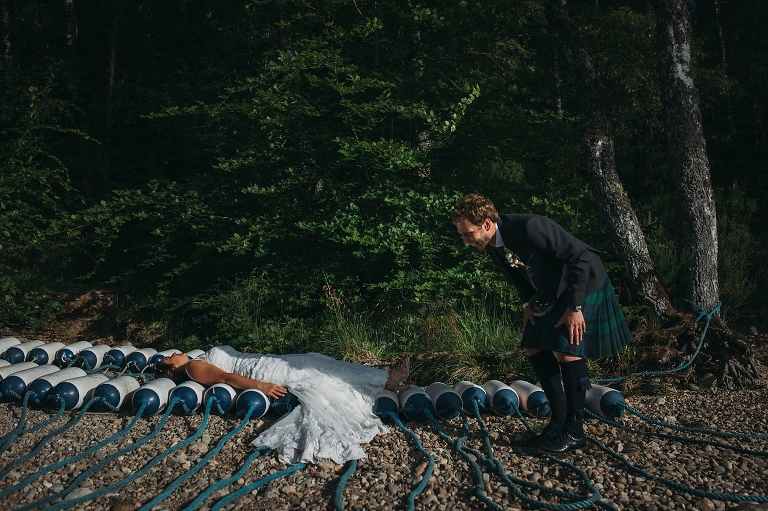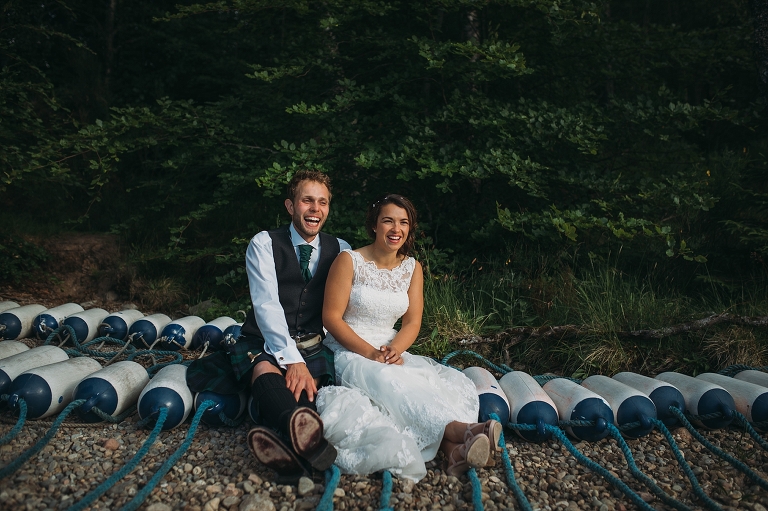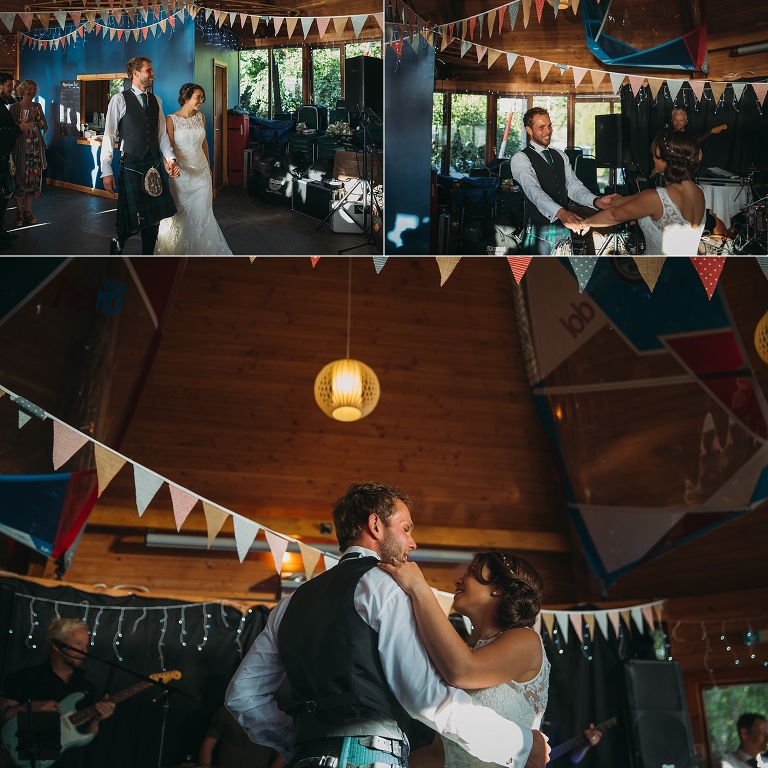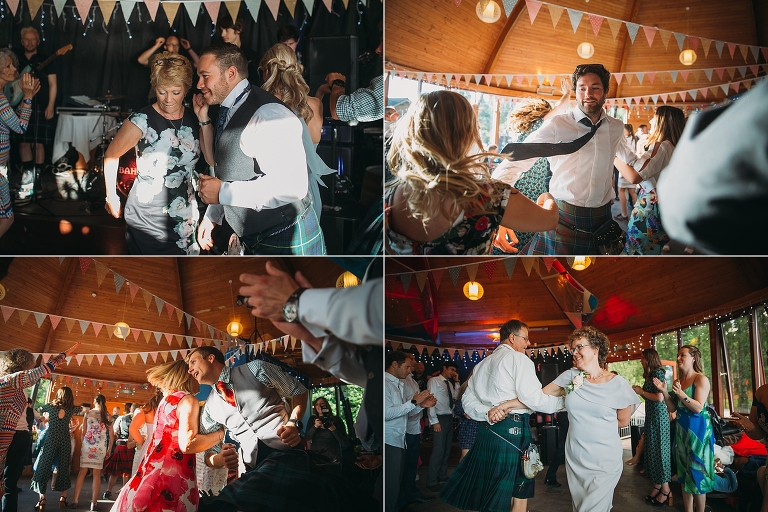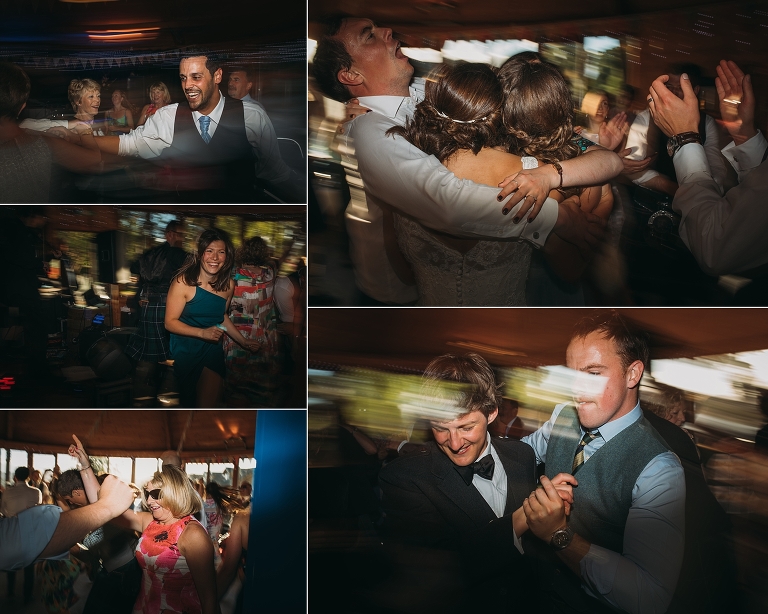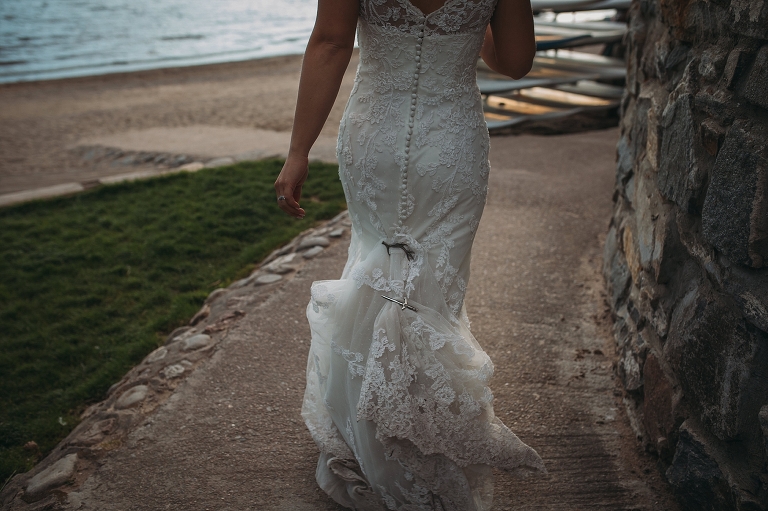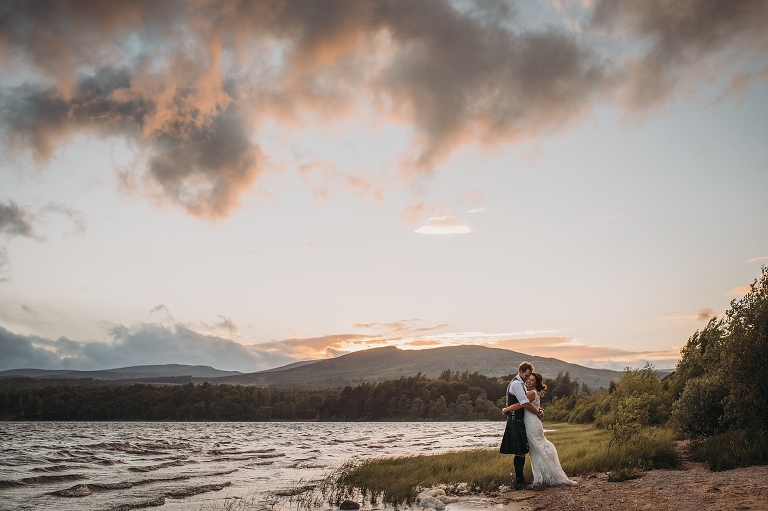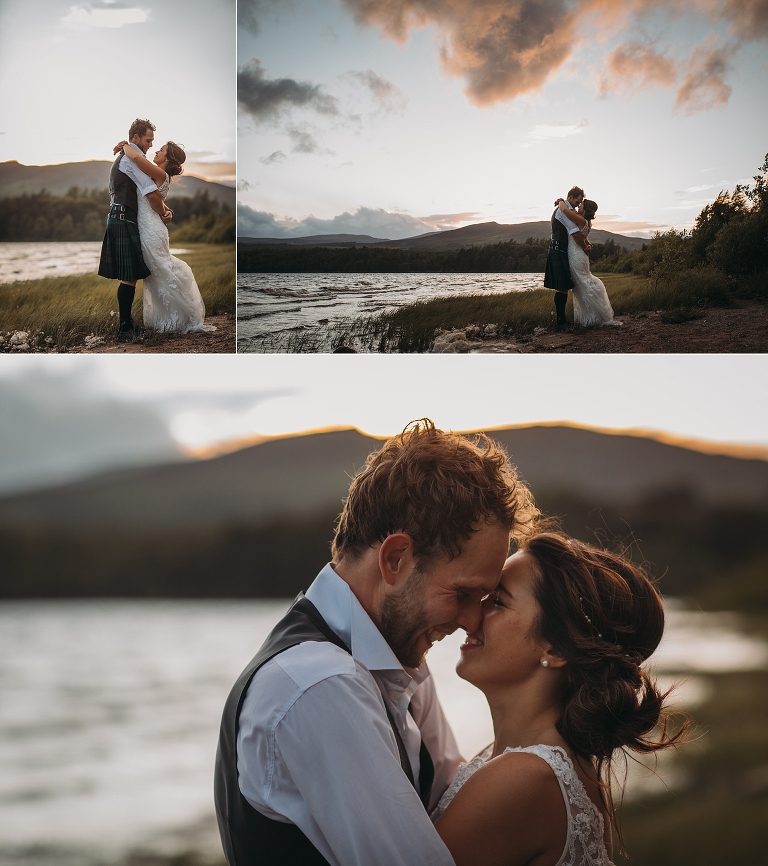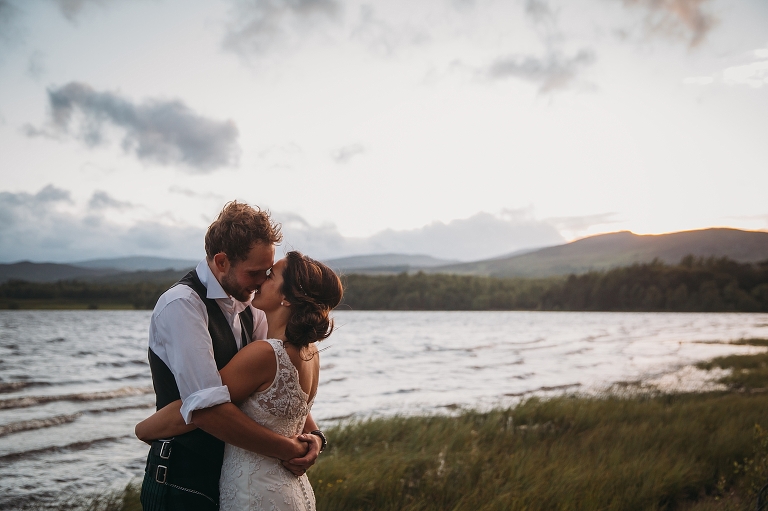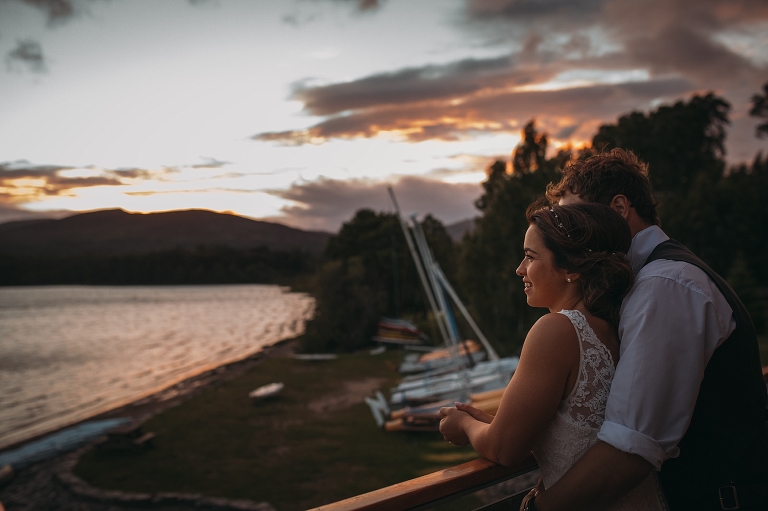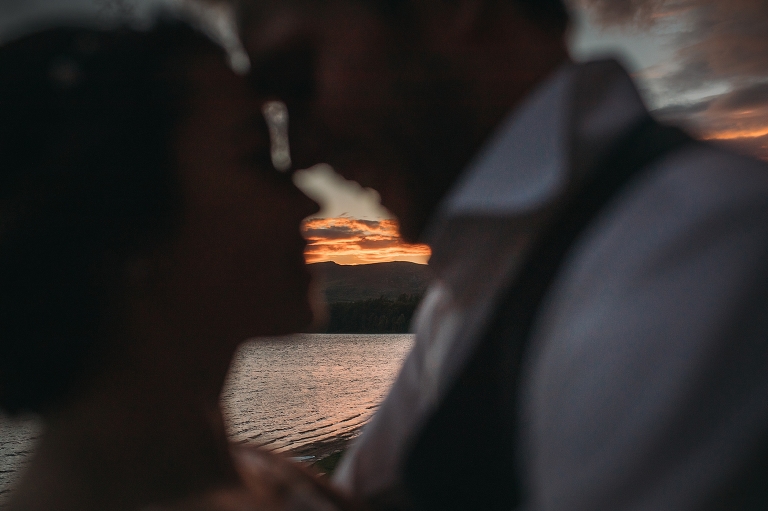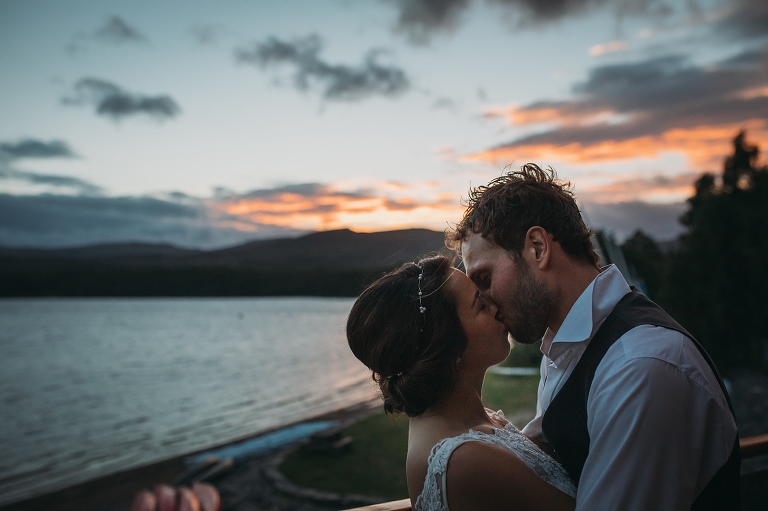 And just in case you got this far, here's an out-take of Ross and Sam's reaction to the blinding sunshine from earlier in the day pahahaha :D
'Mon, take a dander through my blogs, it's what they are there for after all ;) Don't forget to check out the categories below too!