Glasgow Sloans Wedding | A Perfectly Relaxed City Centre Day
At this time of year it's nice to look back over all the memories we've documented – and this Glasgow Sloans wedding is one of those belters :) I've said it before, but I goddam love Sloans :)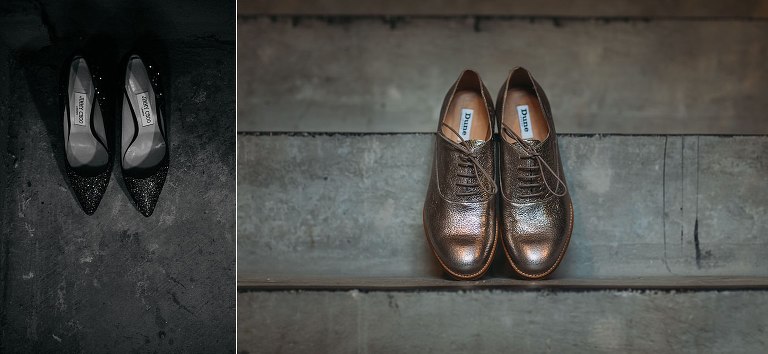 I love that Tracy and Linda took the idea of a wedding and what that is 'supposed' to look like – and turned it on it's head. Keeping some of the bits they liked, doing away with the others they weren't so fussed about. That's the beauty of weddings today I think.
So how did they do it? For a start, they got ready together at the Daktoa Delux in Glasgow,  helping each other with their finishing touches and having an absolute riot with their friends as they did so. From there, they nipped out for a few photographs on Pitt Street, before jumping in a black hack to get to Sloans. They walked down the aisle together and had a bloomin' lovely ceremony with Susan Douglas Scott, and after a bit of mingling we adventured around the city centre. They loved the street art around the city – so we made a quick stop at 'Taxi with Balloons' by Rogue 1 – my favourite!
So what else? They kept their speeches down to 1, from their dear friend Papa C, and he did that right before their first dance. From there they danced the night away to the ever epic Tom McGuire & The Brassholes. Simples!
On a super sweet note, Linda also asked if we would take a photo of her Aunt Jean and Uncle Jim together, as they hadn't had that chance when they got married – wahhhh be still my beating heart!
Their Glasgow Sloans wedding was an absolute treat – thank you to you both for being so chilled, and so goddam awesome :)
Other awesome suppliers;
Hair: Gavin Burns
Cake: Single-end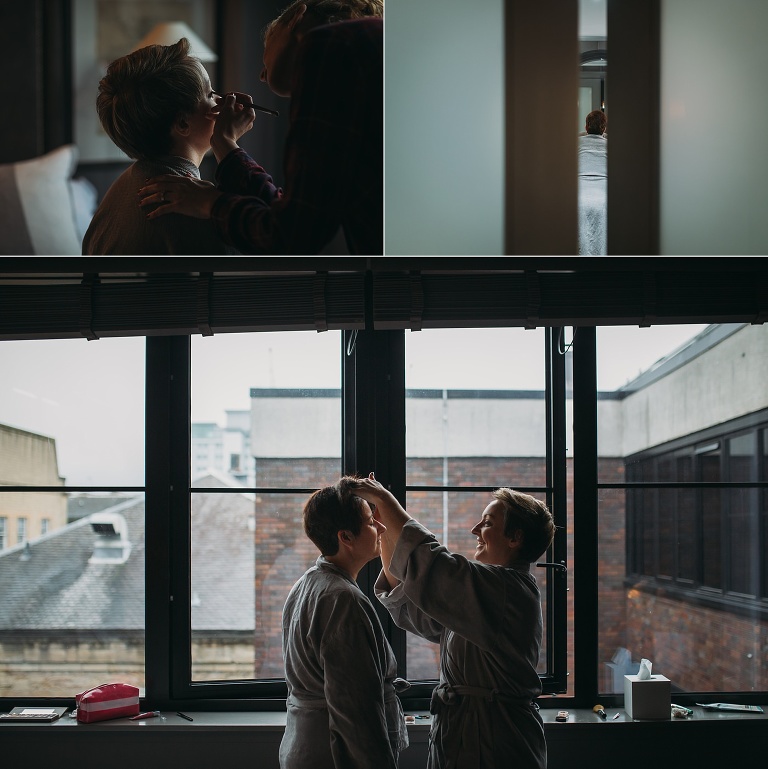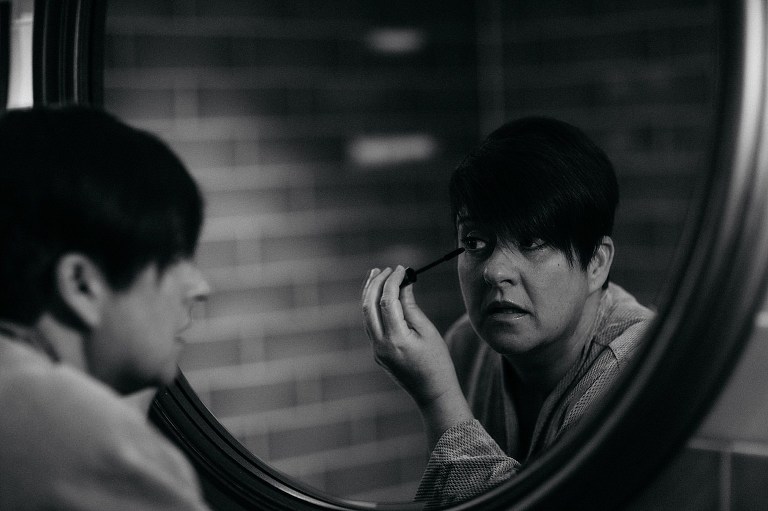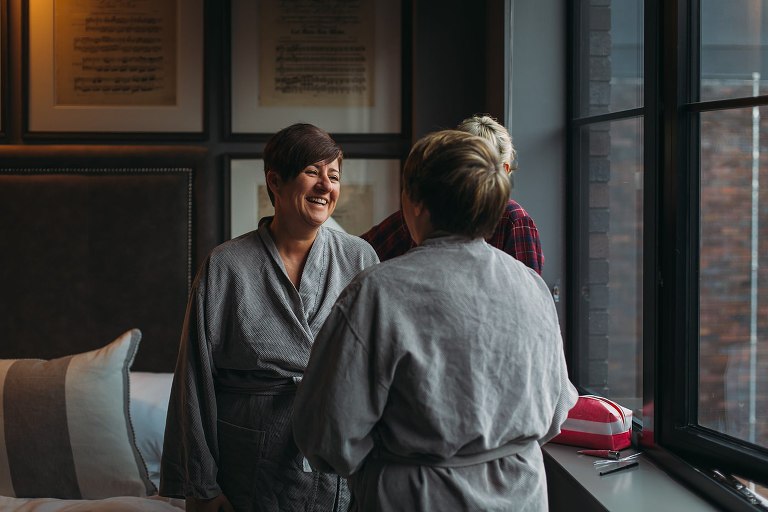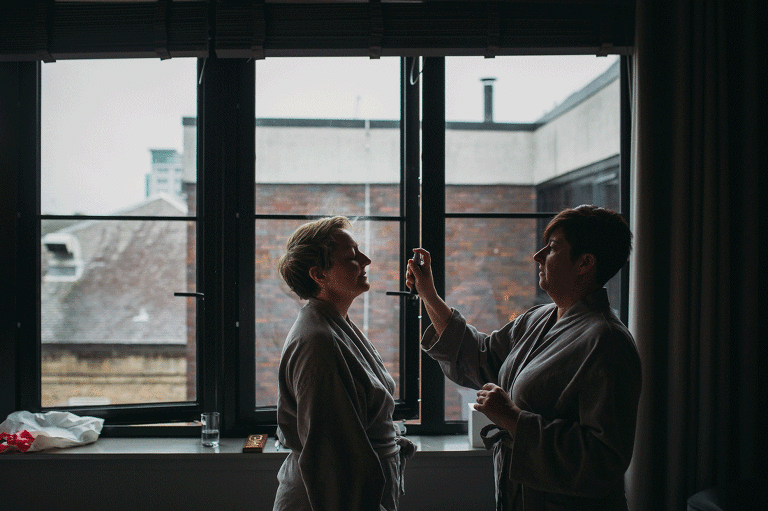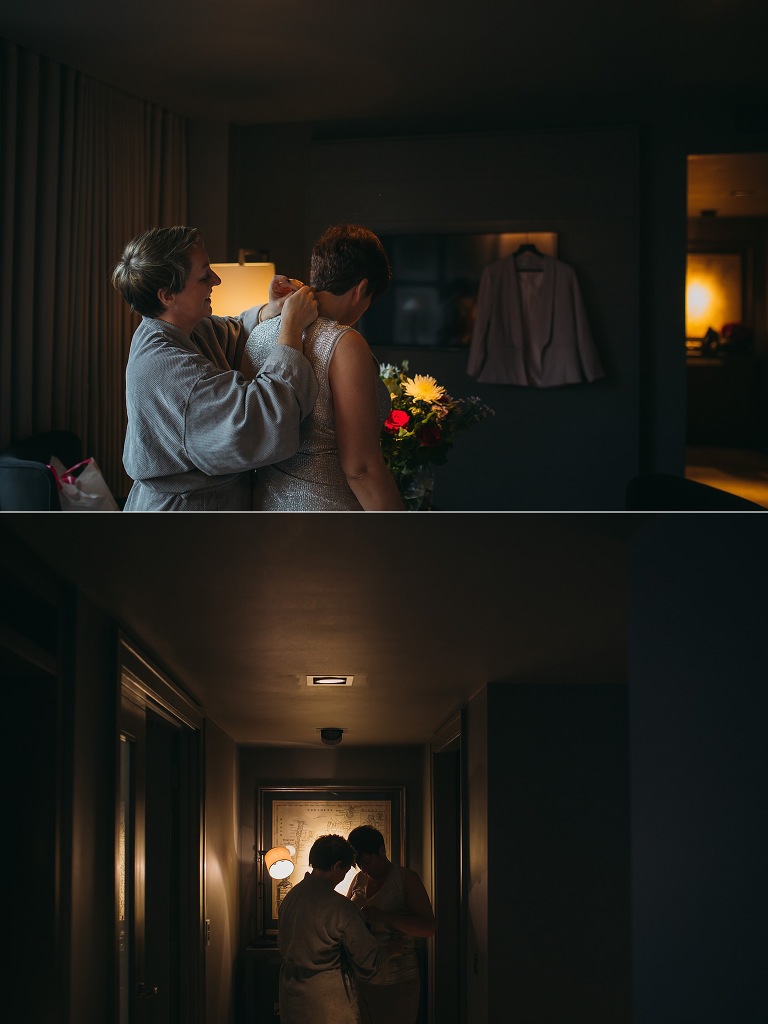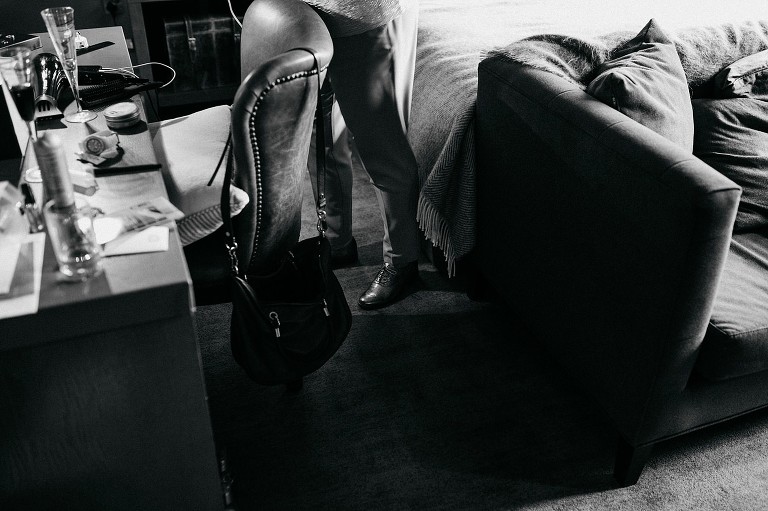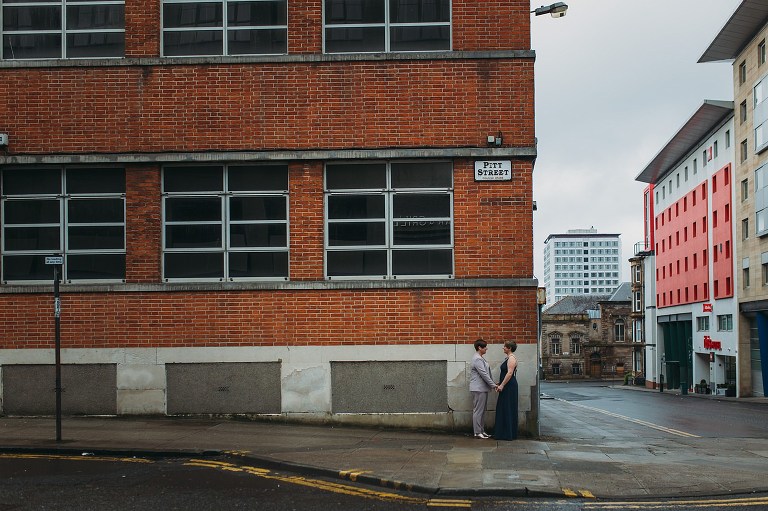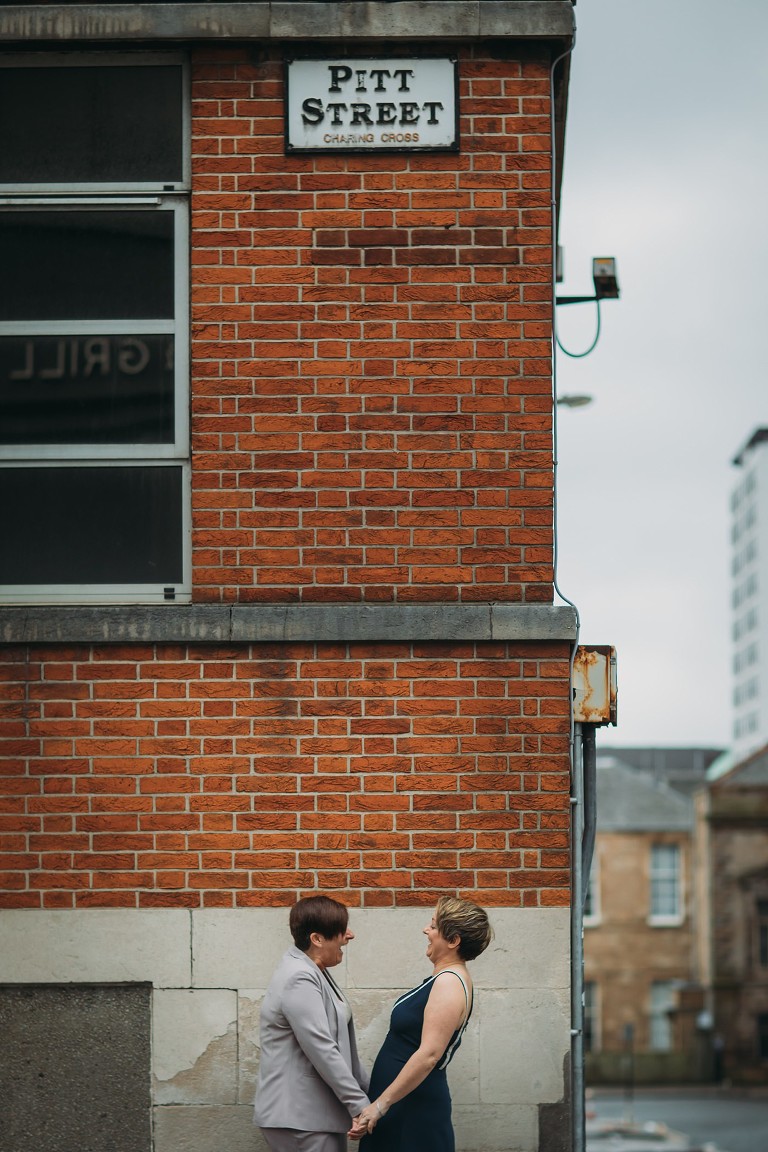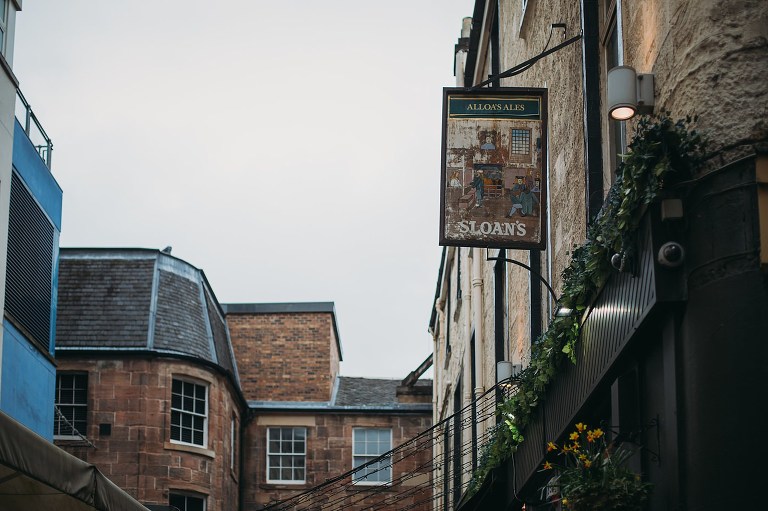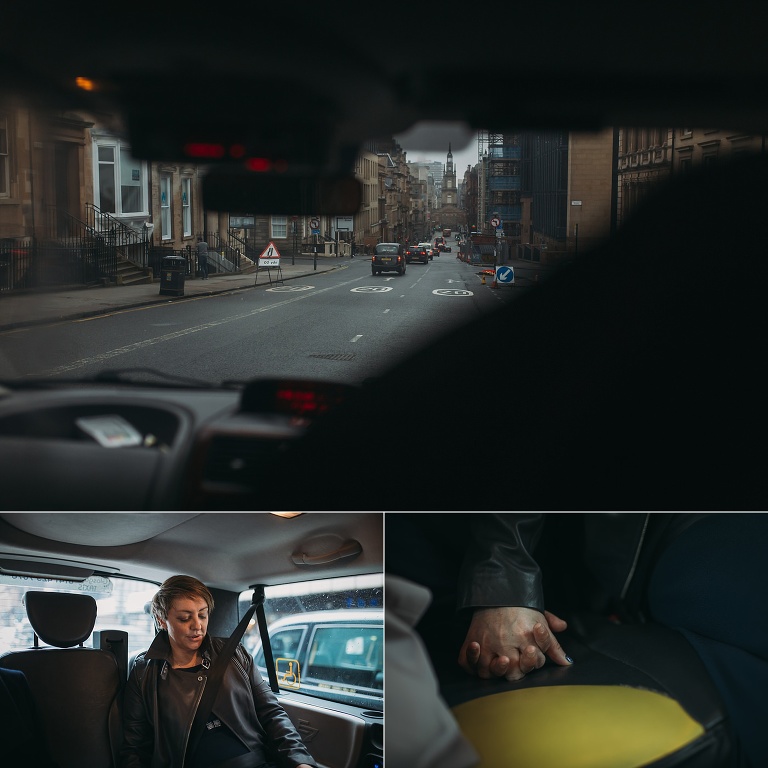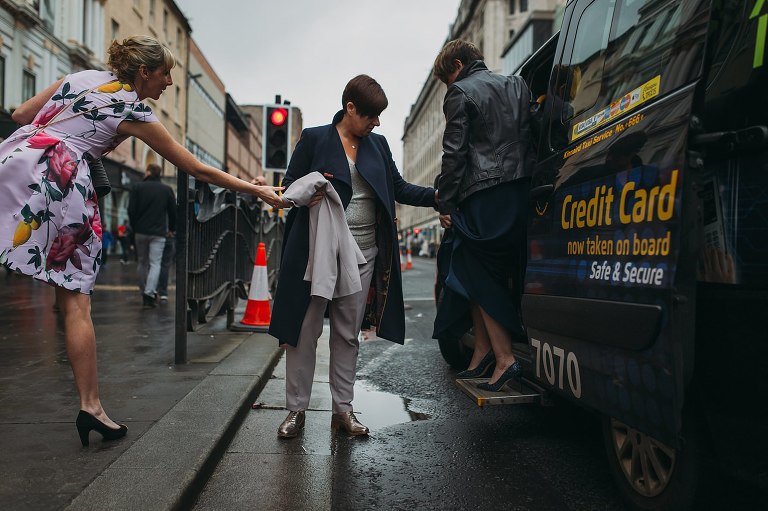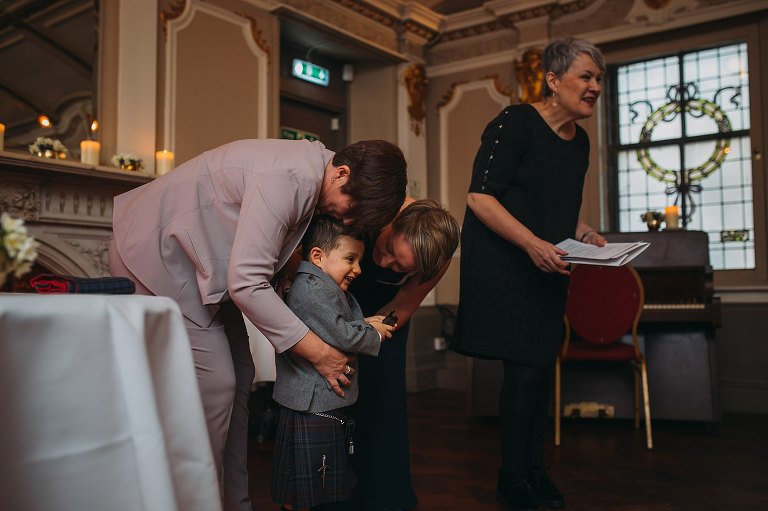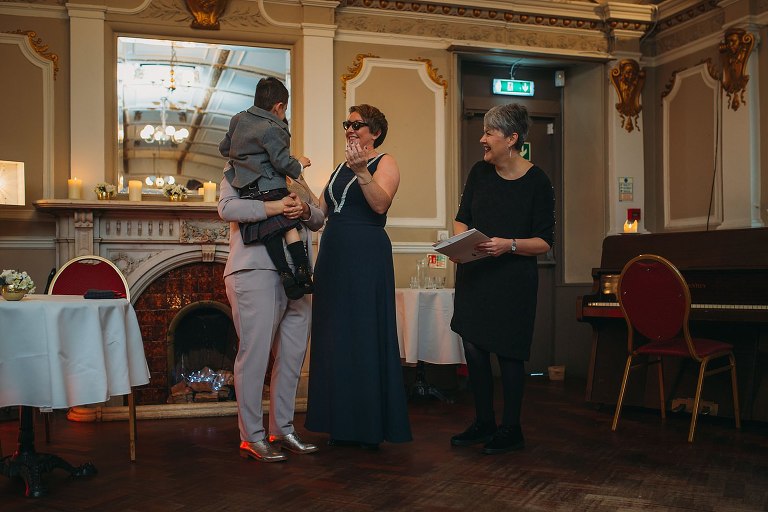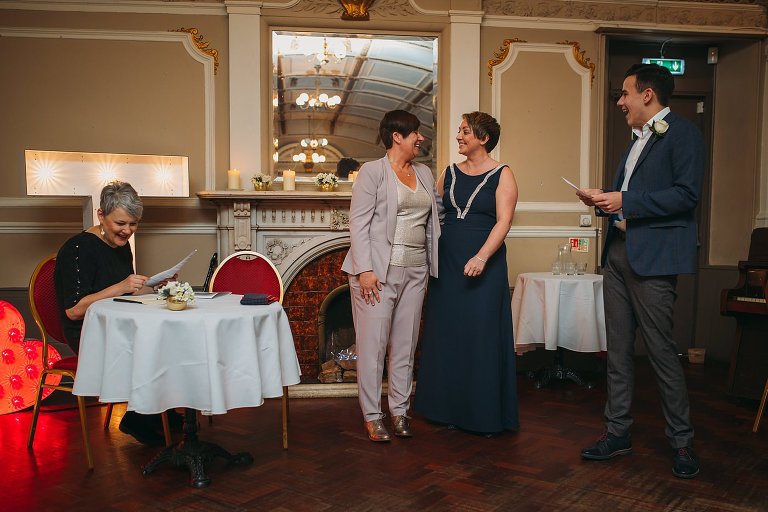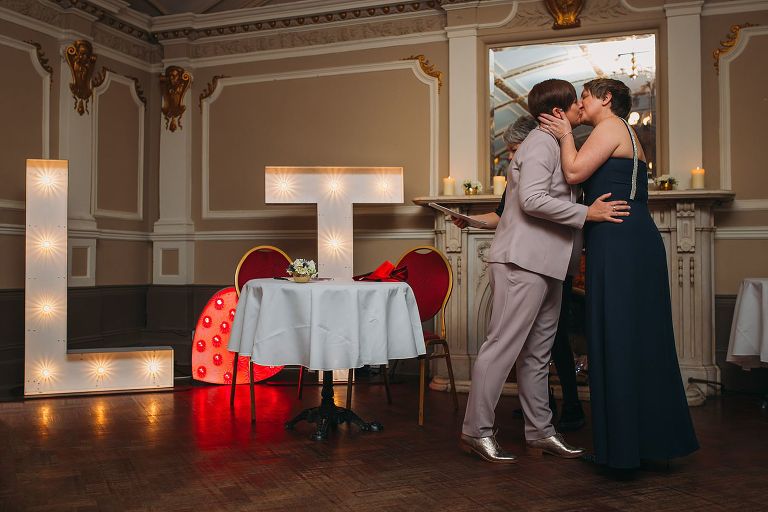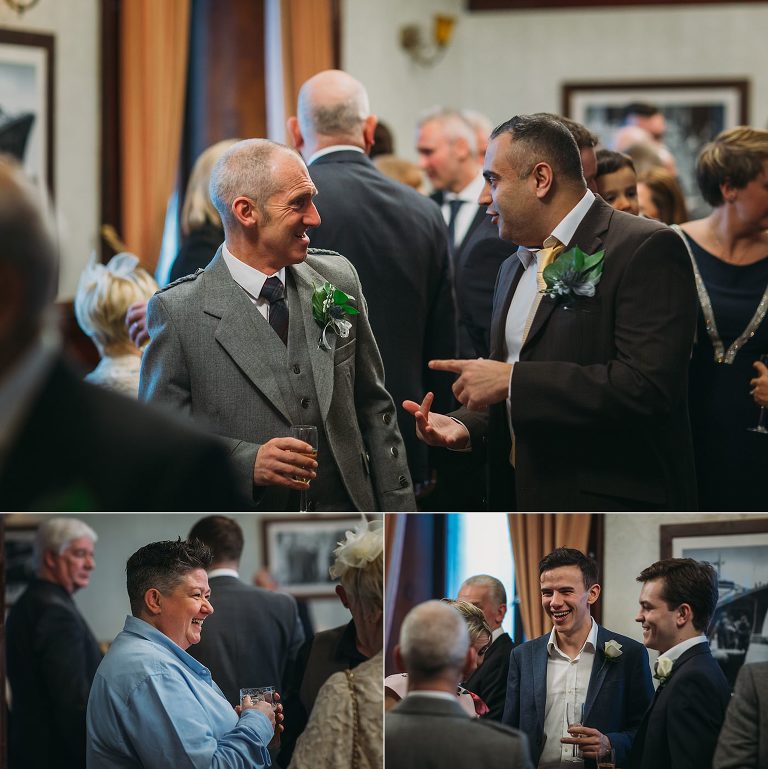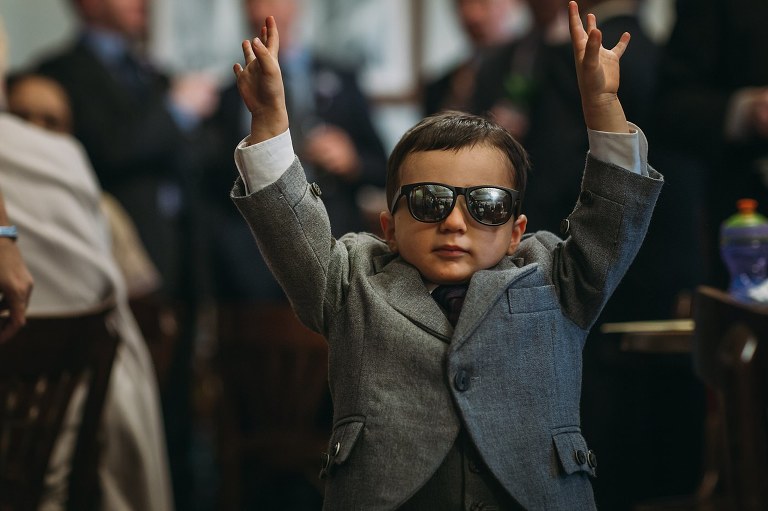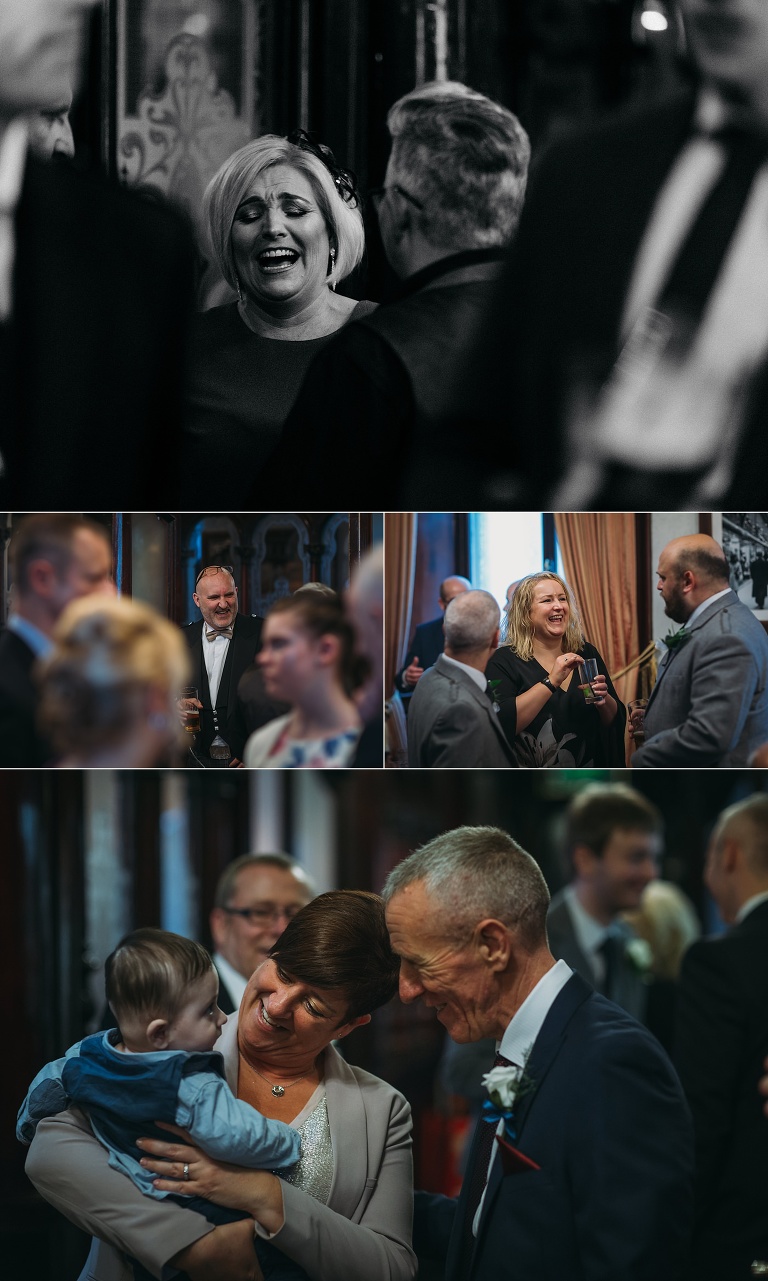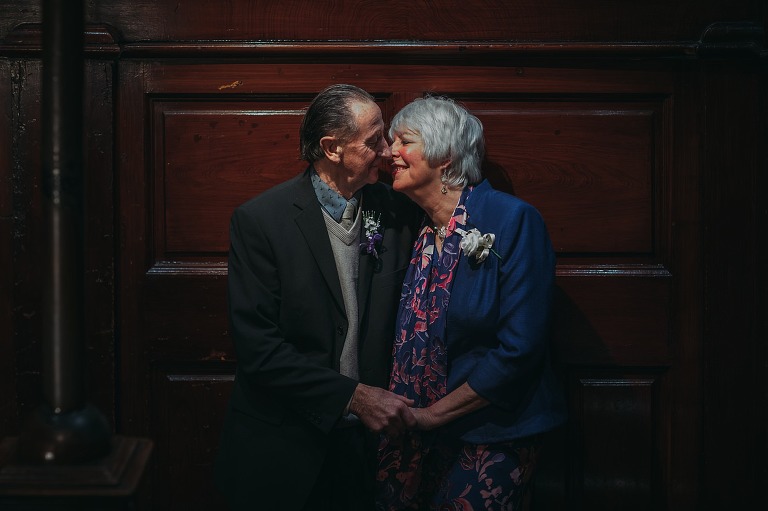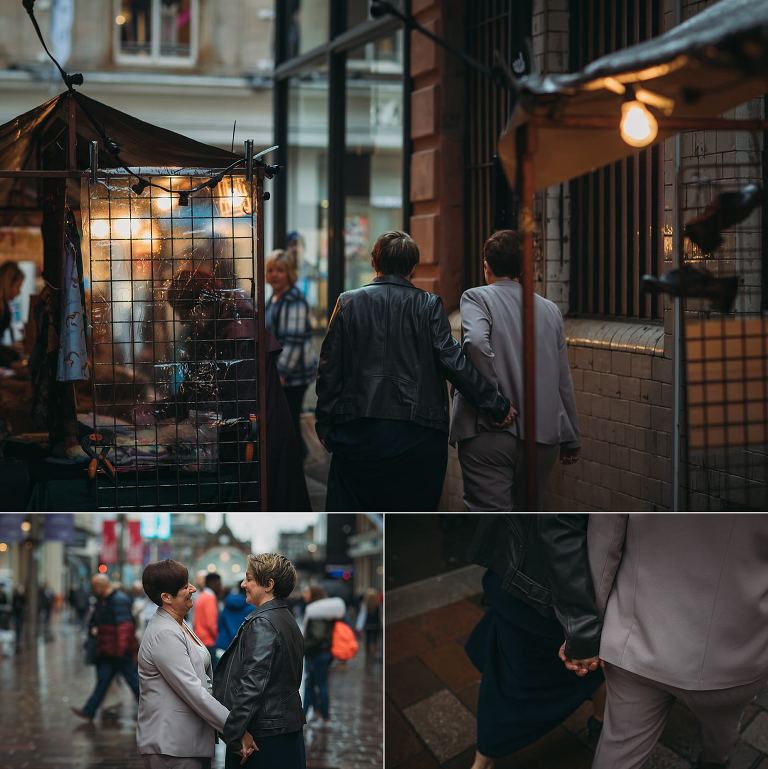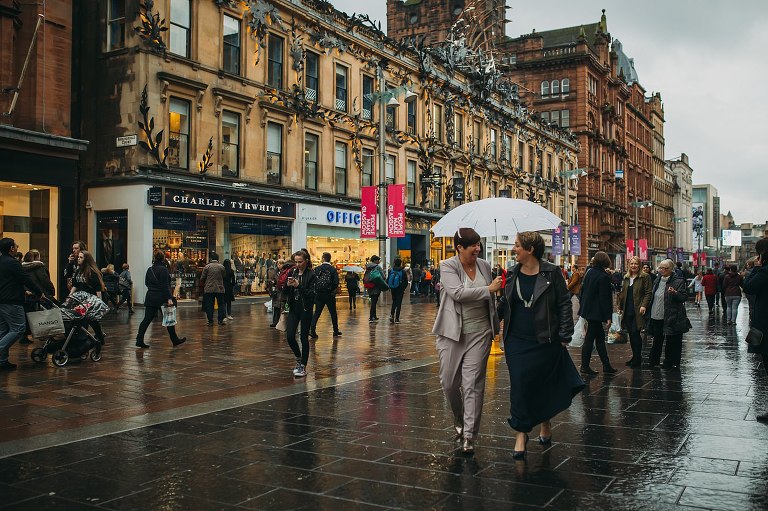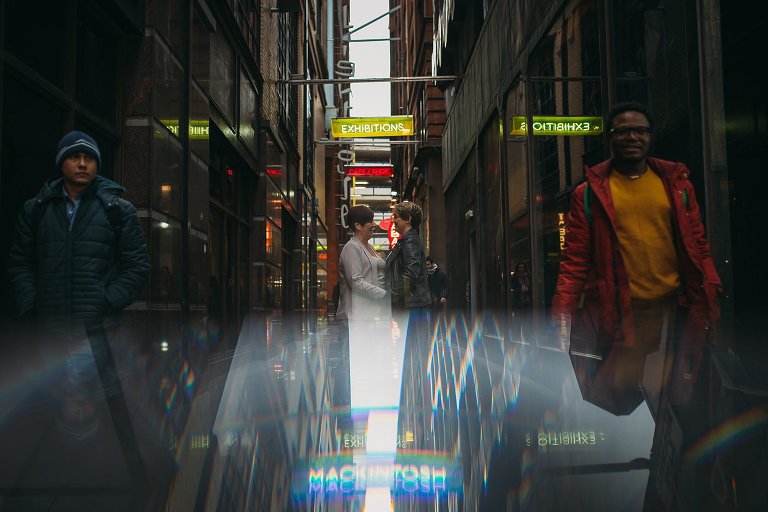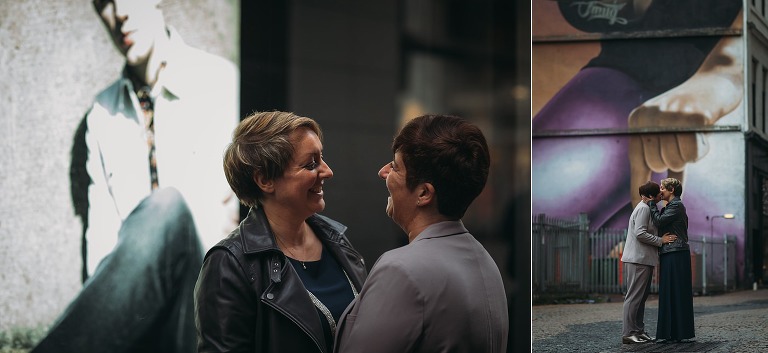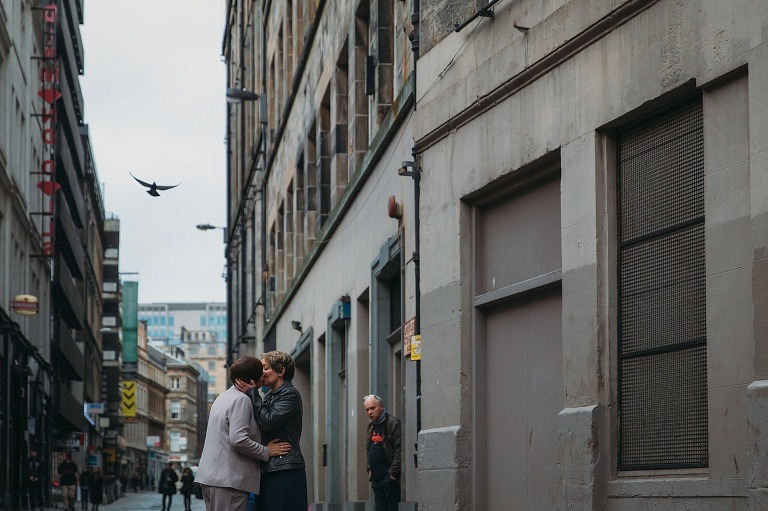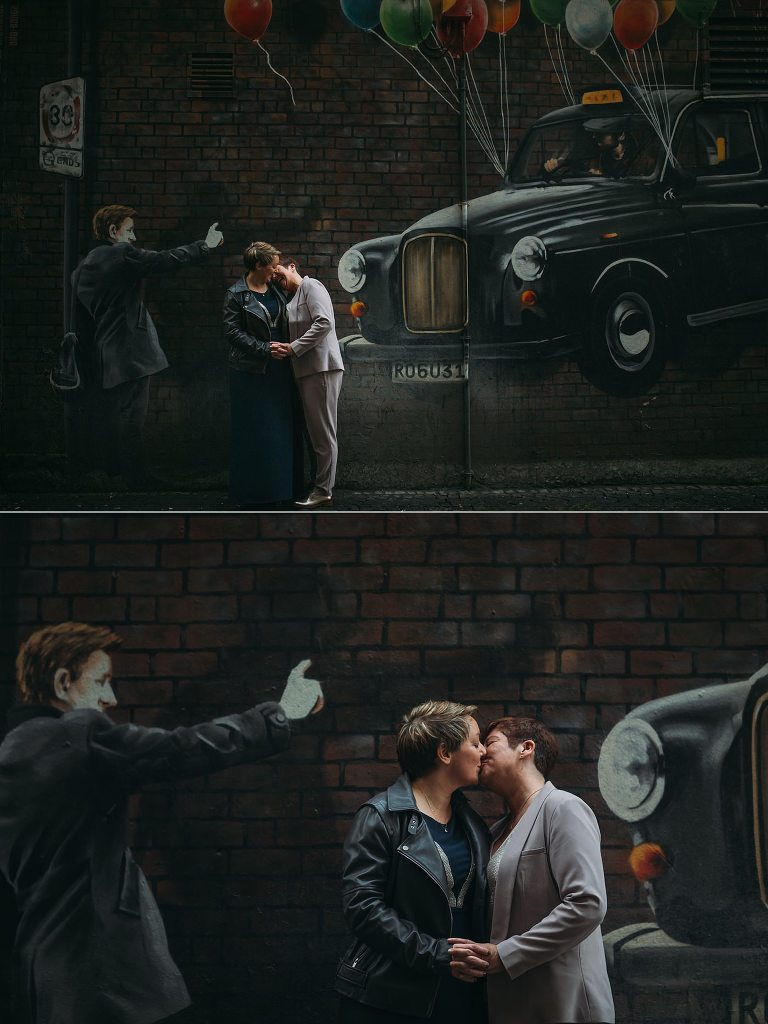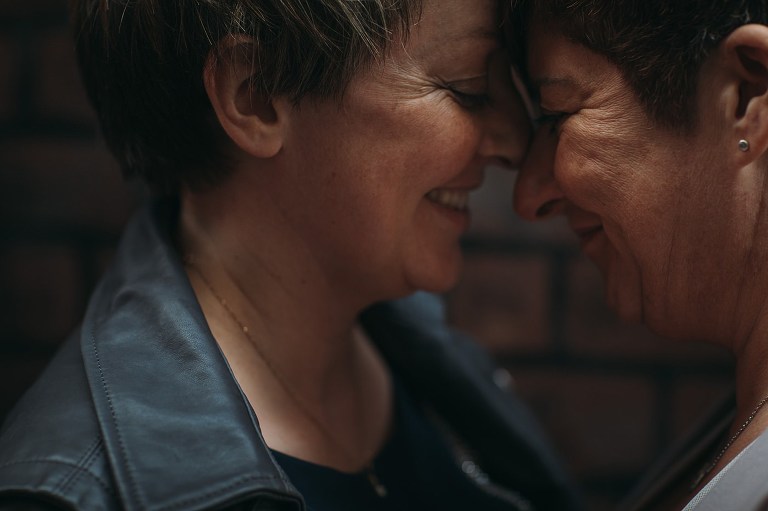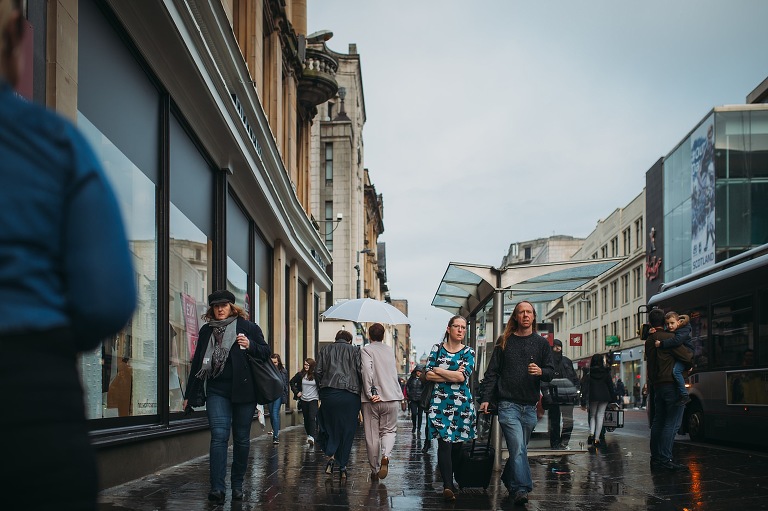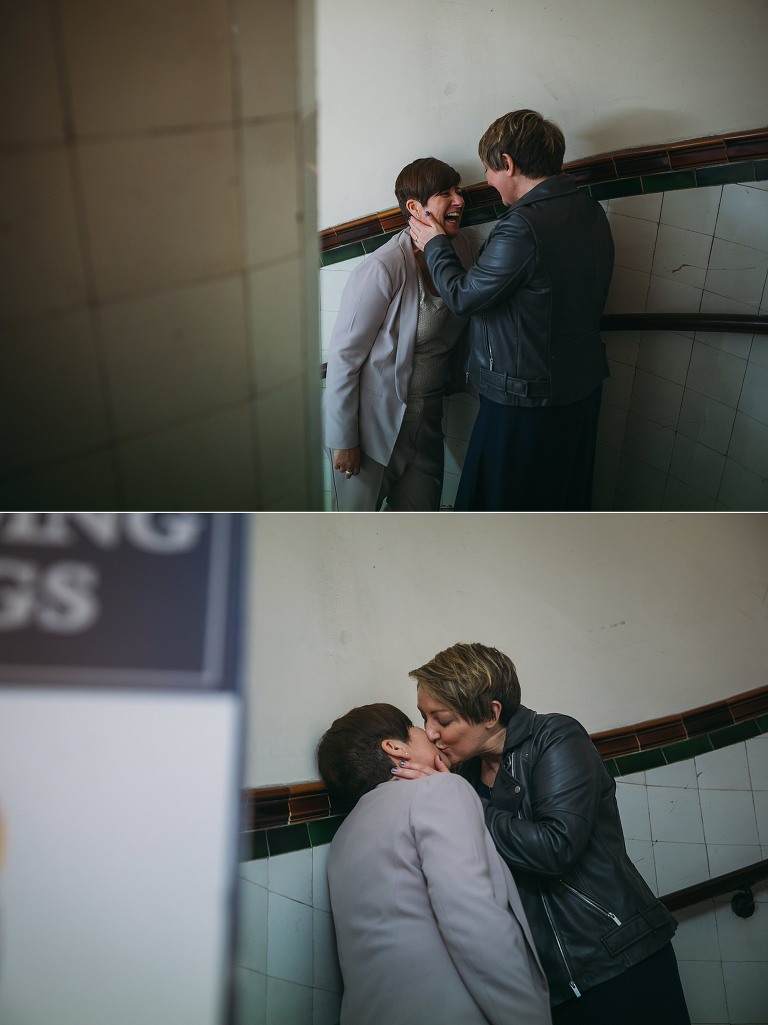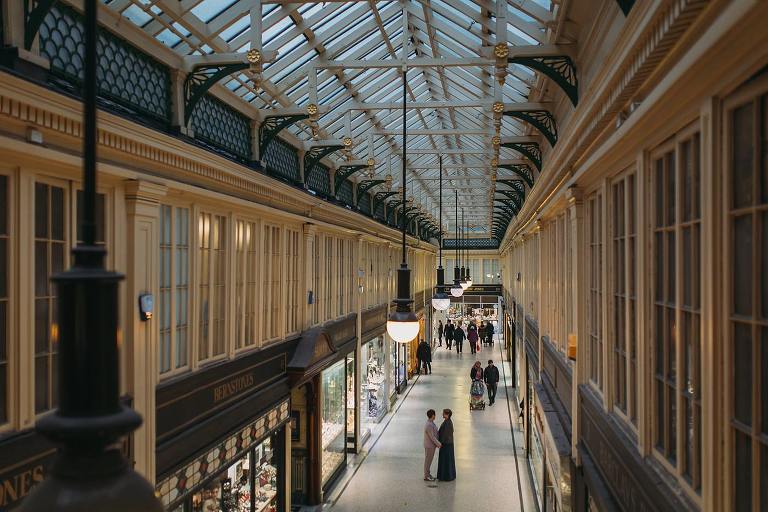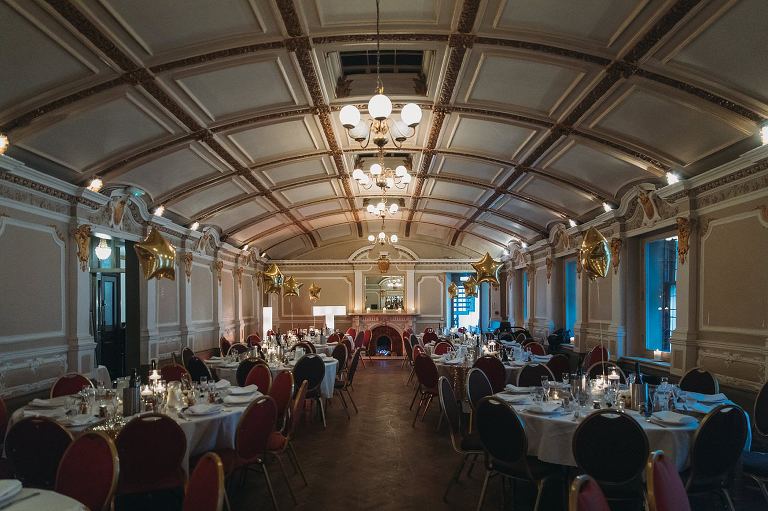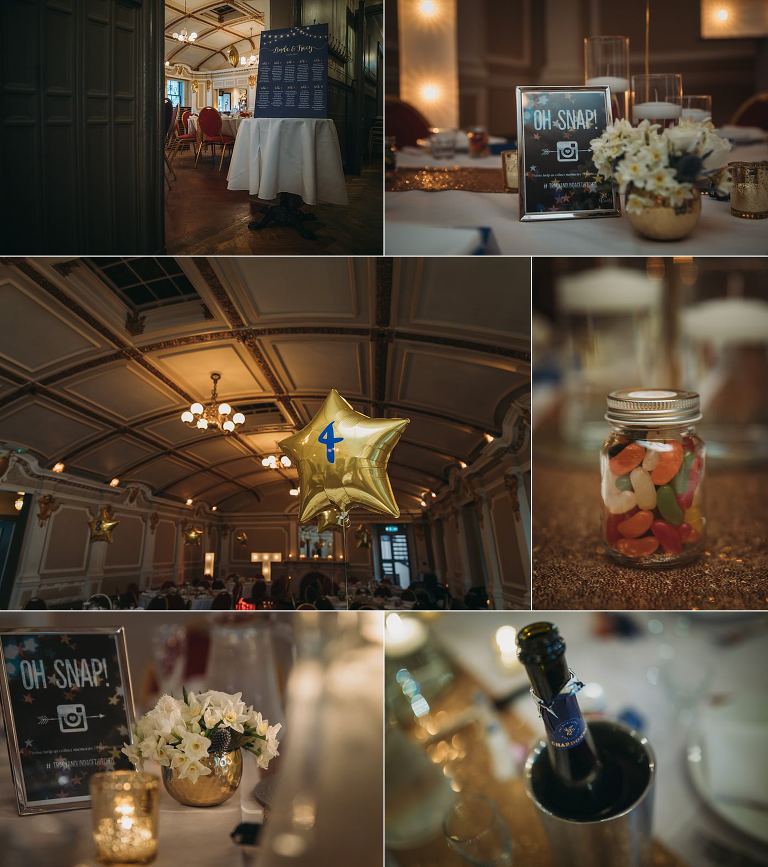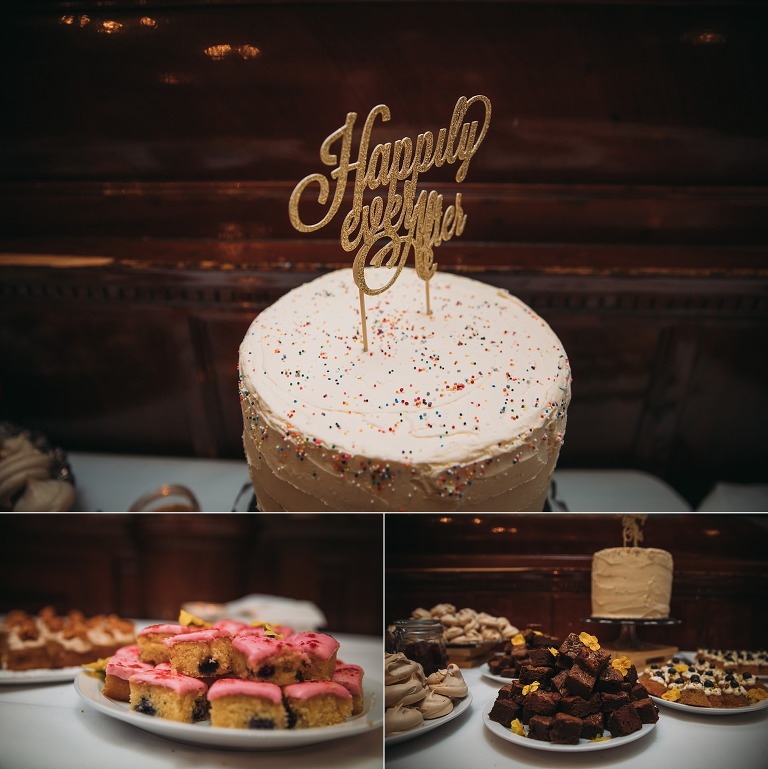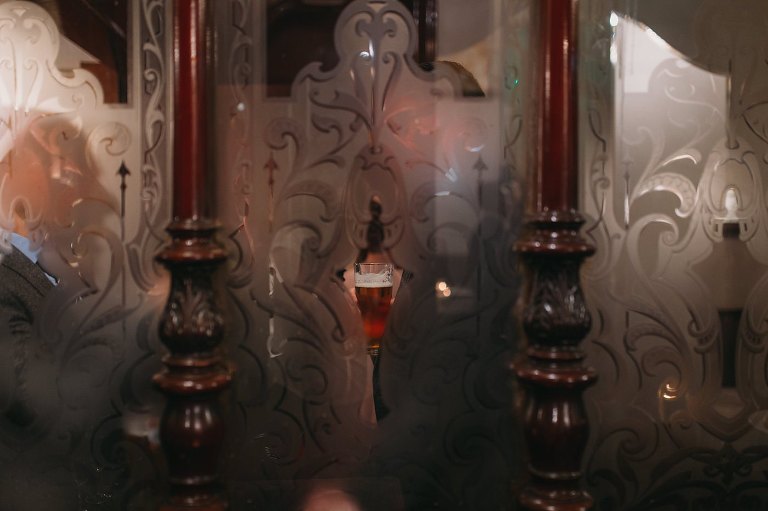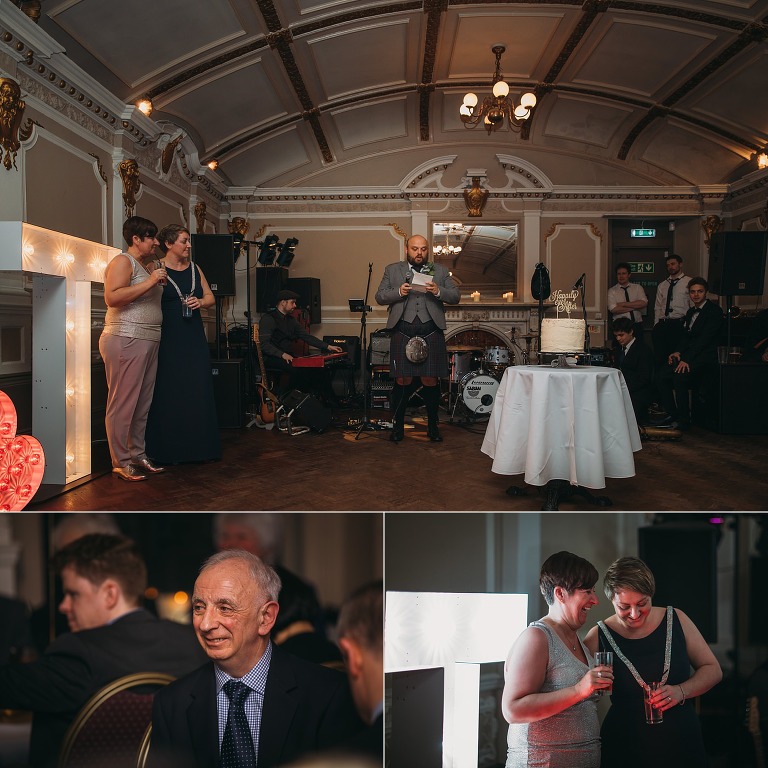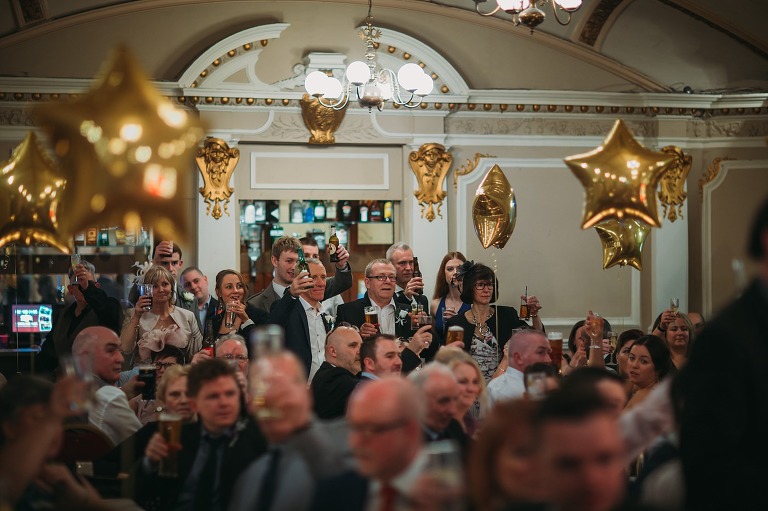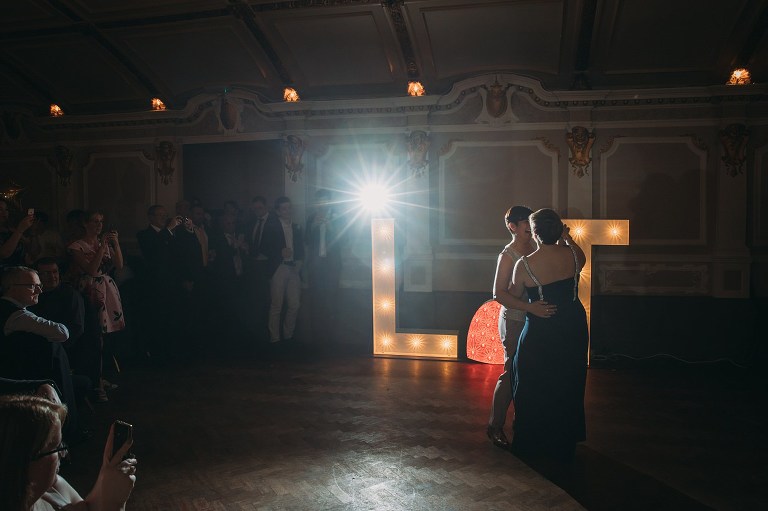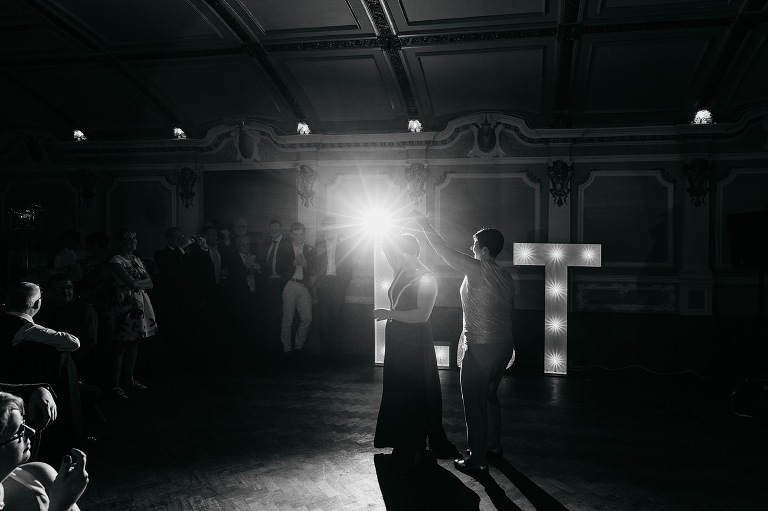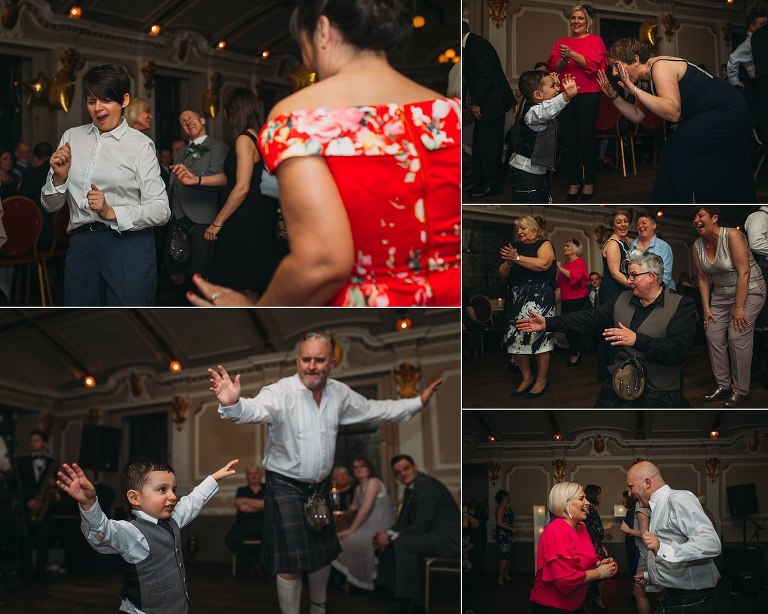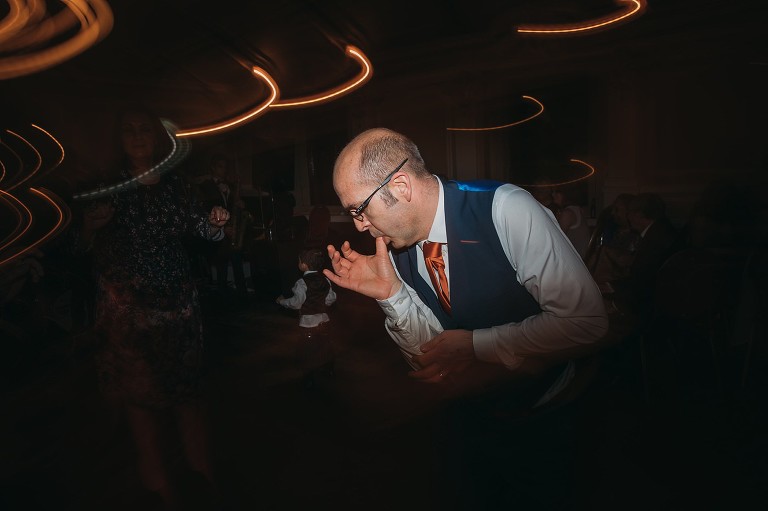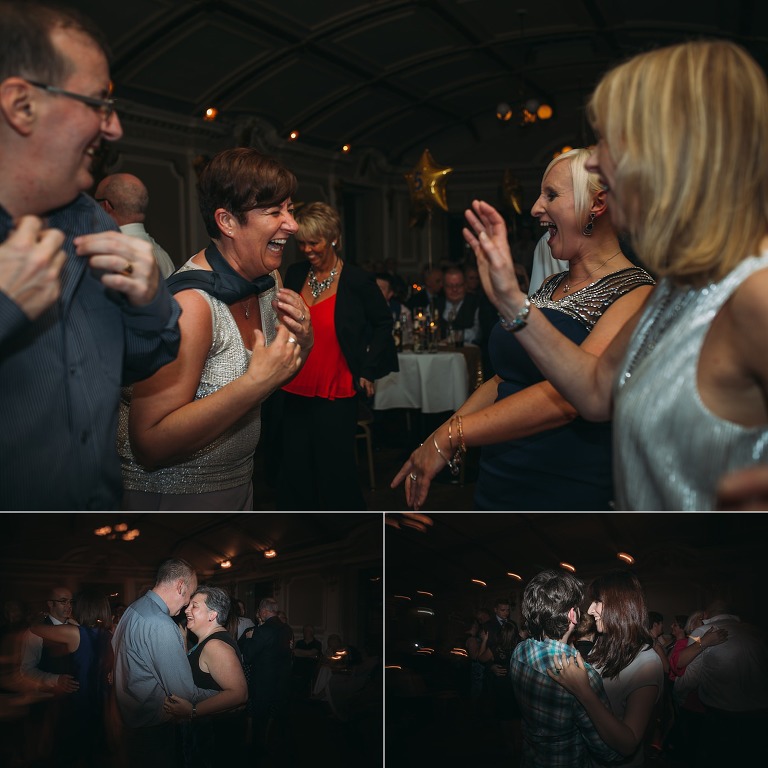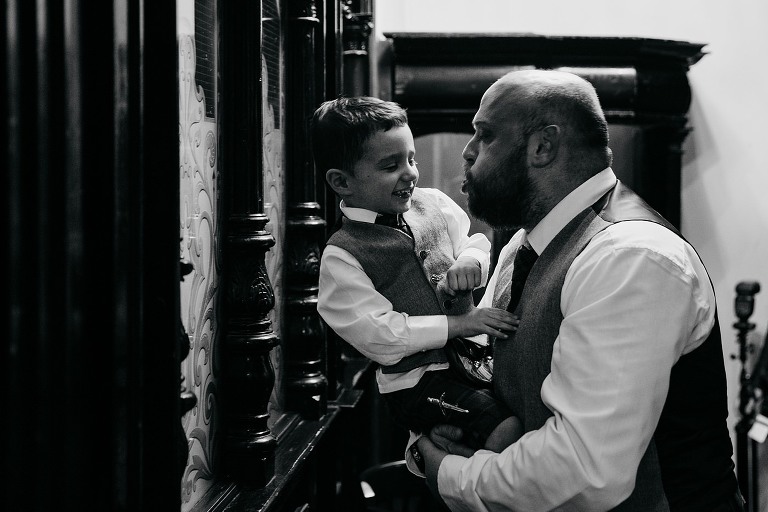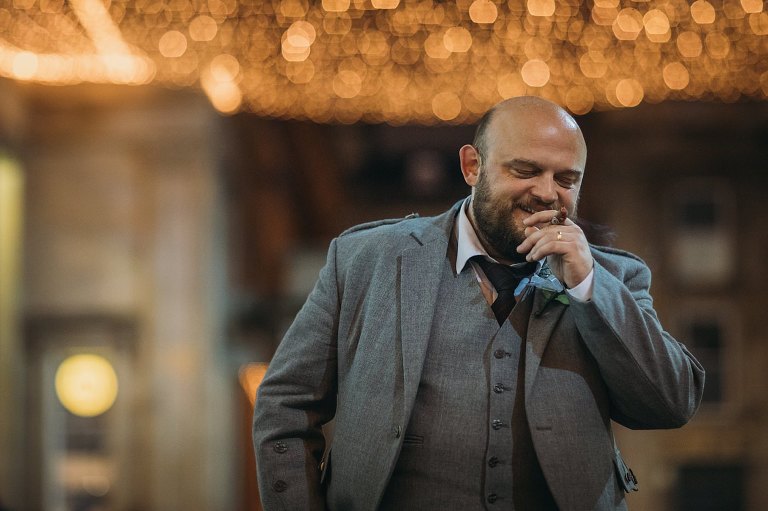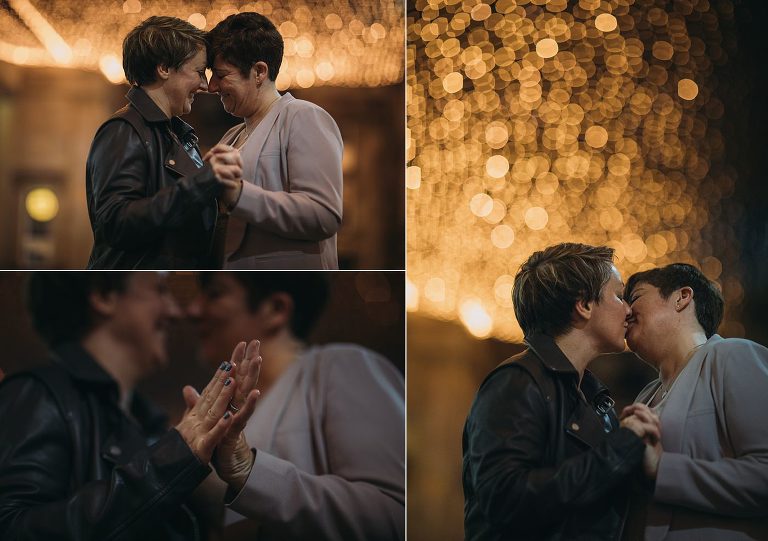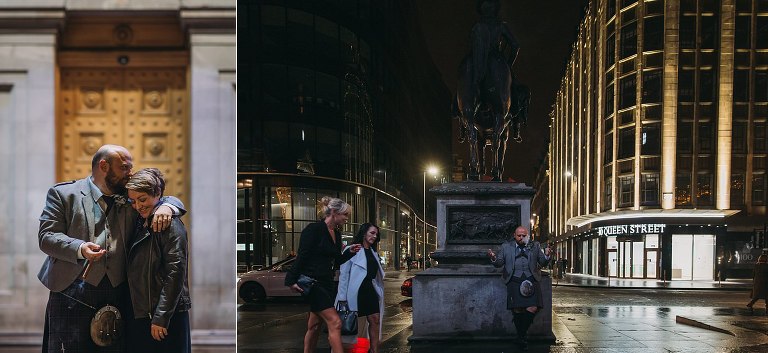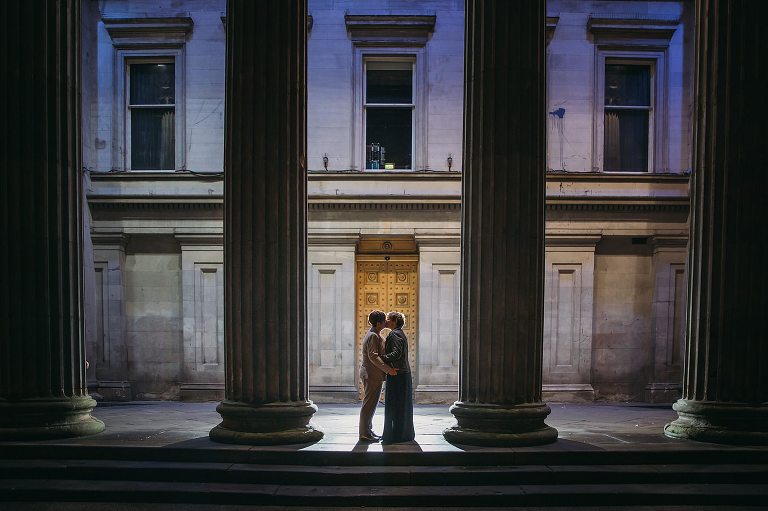 'Mon, take a dander through my blogs, it's what they are there for after all ;) Don't forget to check out the categories below too!