Graffiti Engagement in Glasgow | Gillian & Evan
"I was thinking we could walk round some of the Graffiti in Glasgow for our engagement shoot?"
Uh – YEAH BUDDY!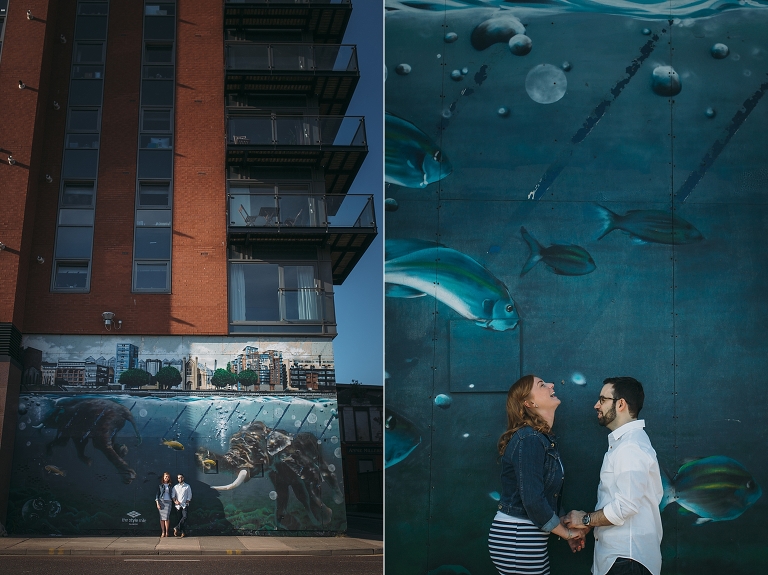 The first time I met Gillian, I accidentally inferred that I was going through a sex change, which isn't true and not what I meant at all at the time – one of those quite embarrassing moments that we laughed about instantly! No idea how I always manage to say off the wall things like that…but thankfully Gillian was very supportive (even once I explained myself) and I think that's what started off our beautiful friendship haha!
Gillian & Evan met whilst she was on a hen party to Budapest, and what started as a sort of long distance friendship eventually became the kind of love that is just a joy to photograph. Constantly laughing with each other (my favourite kind where you throw your head back with happiness!) and lots of affection, we had a fab time adventuring round Glasgow. I bloomin love the city (I don't think I've mentioned that before have I?) and agreed that using the awesome pieces of graffiti around the city centre would be epic! Some of the pieces we used include 'A View from the Clyde' by Rogue One, 'Girl with Magnifying Glass' and the awesome piece in Ingram Street car park by Smug, as well as my personal favourite, 'Taxi Balloons' , again by Rogue One.
After that we took in a bit of the sunset at one of the many awesome bridges across the Clyde, before having big hugs and saying goodbye. I genuinely thought I had blogged this absolute treat of an engagement shoot before now, but seeing as I hadn't it seems only fitting that I do it in the week before they say their 'I do's' surrounded by their family and friends. Liam and I bloomin can't wait, bring it on! xx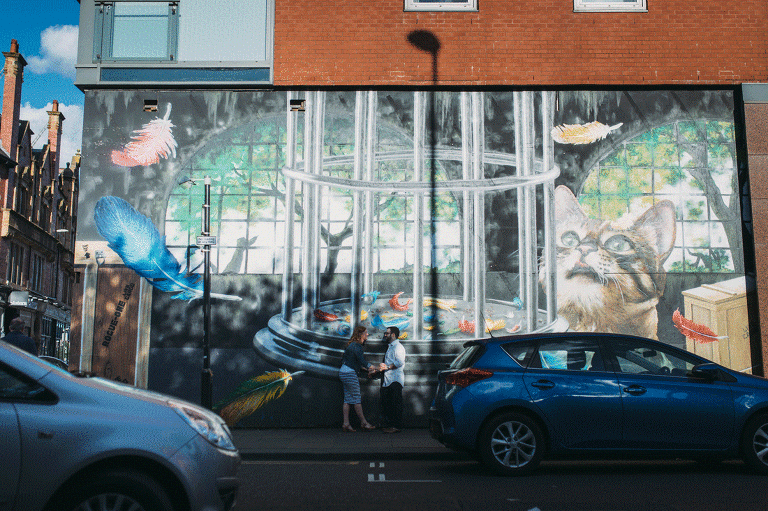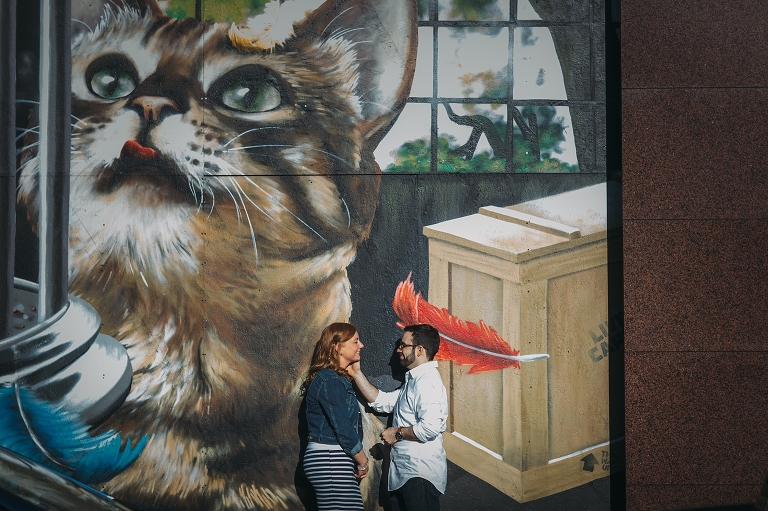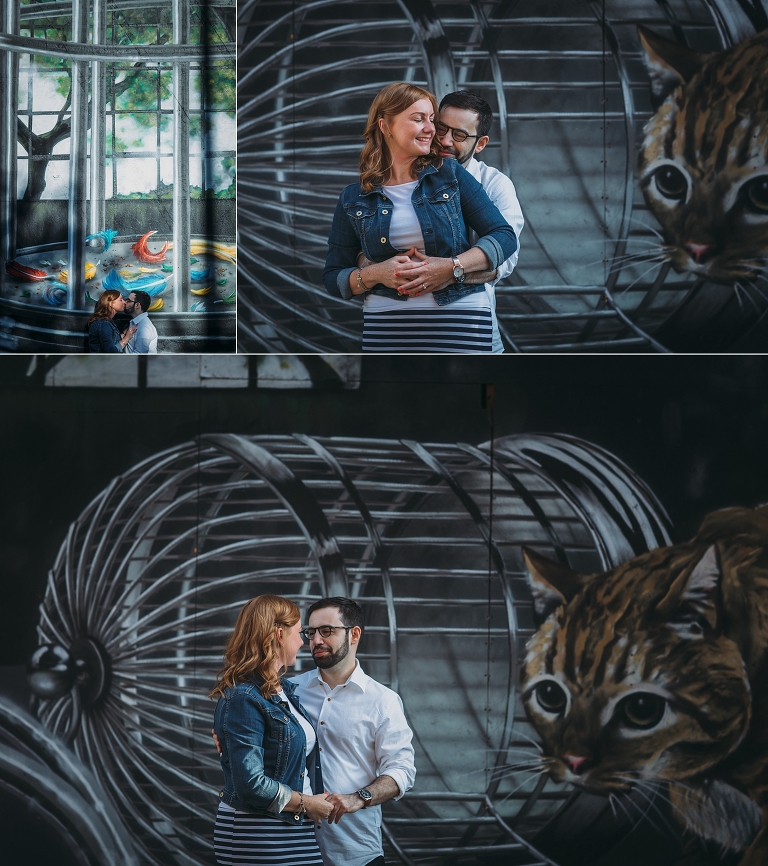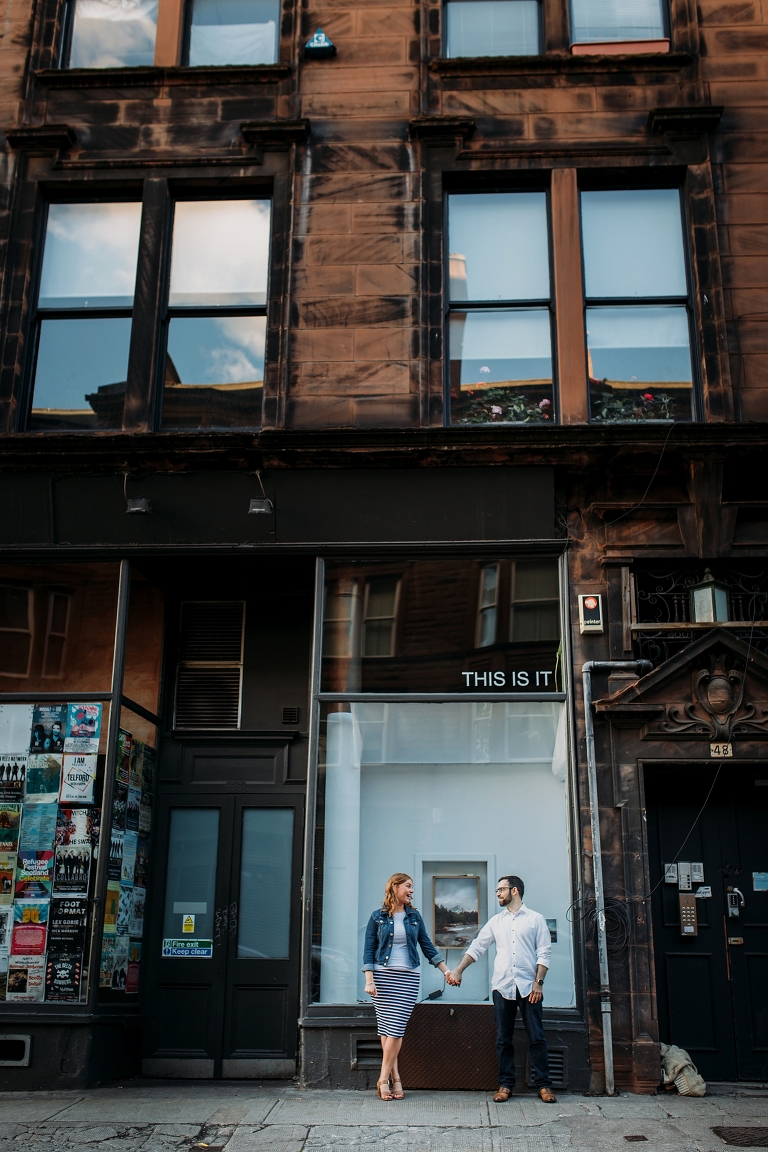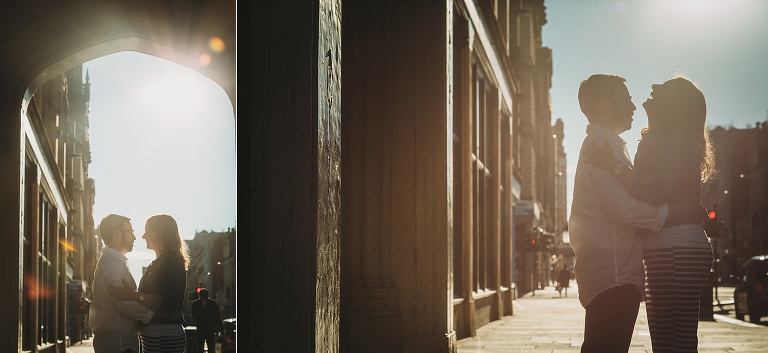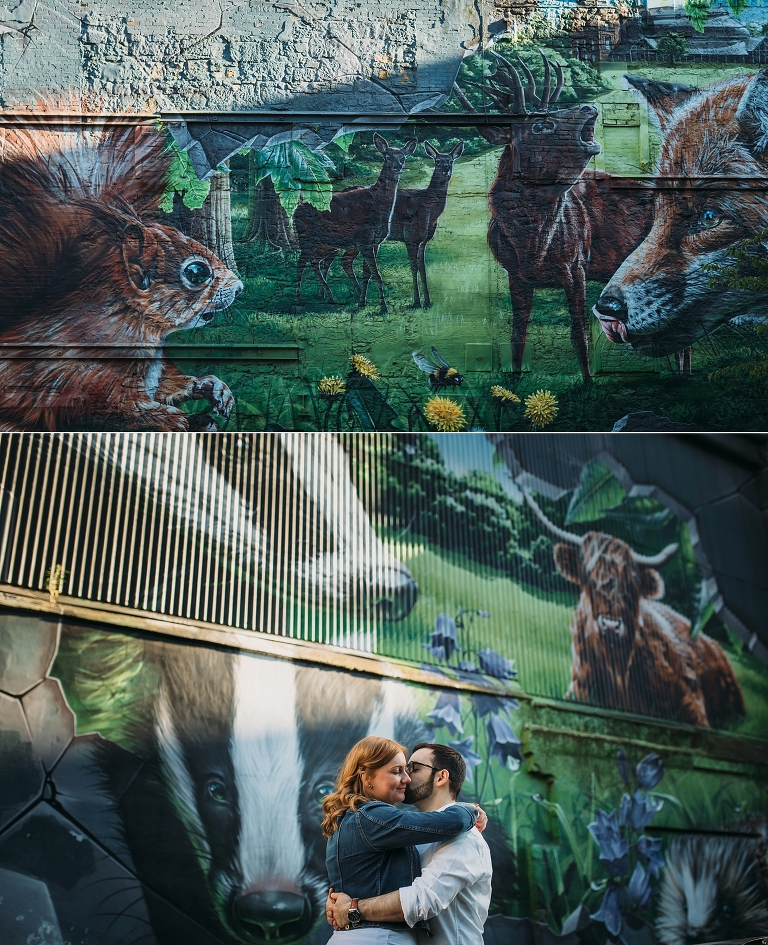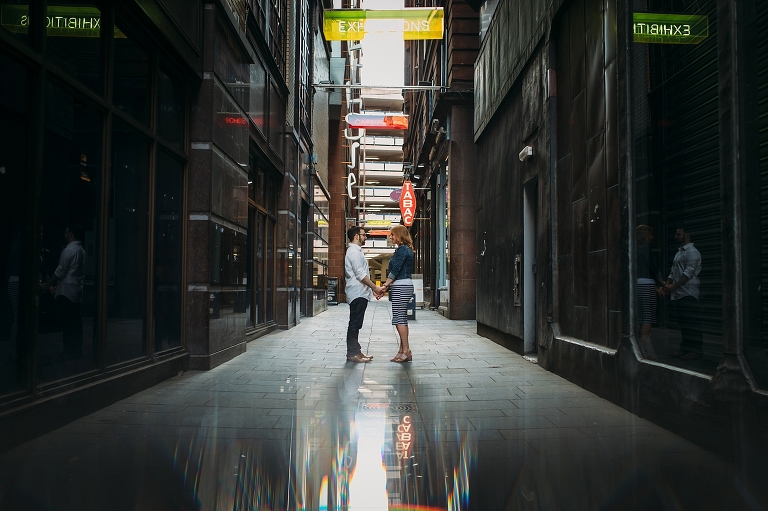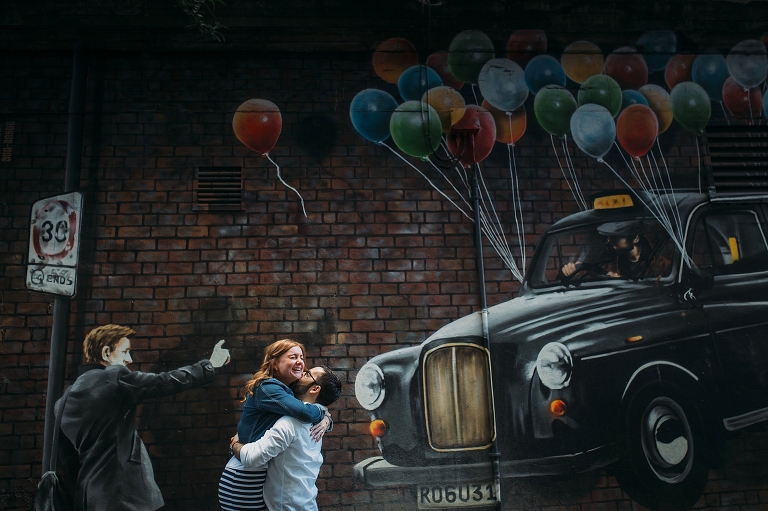 'Mon, take a dander through my blogs, it's what they are there for after all ;) Don't forget to check out the categories below too!