Eloping to Scotland | A Handy Guide (part 1)
So the idea of a full wedding with all the bells and whistles just doesn't float your boat. That's ok! Have you ever considered eloping to Scotland? If you have, you're in the right place. Your Scottish elopement can be exactly what you want it to be, with just a little good old fashioned hard graft.
We know that the reality of eloping to Scotland from afar can be a bit of a rabbit hole so this blog post is going to list and link a few of the things you may want to think about for your own adventure, so buckle up :D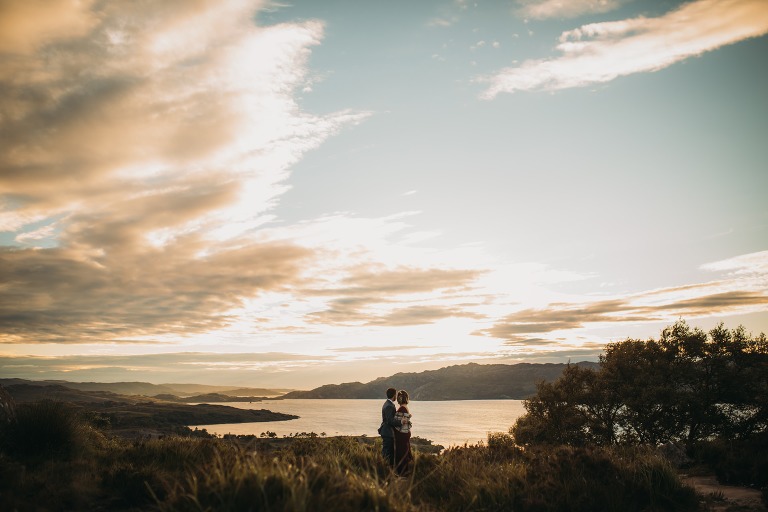 1. LOCATION
We may be biased, but Scotland's scenery is insane. From the bustling, gritty cities to the wild romance of the different mountain ranges, our nation definitely steals a bit of your heart with no apology whatsoever.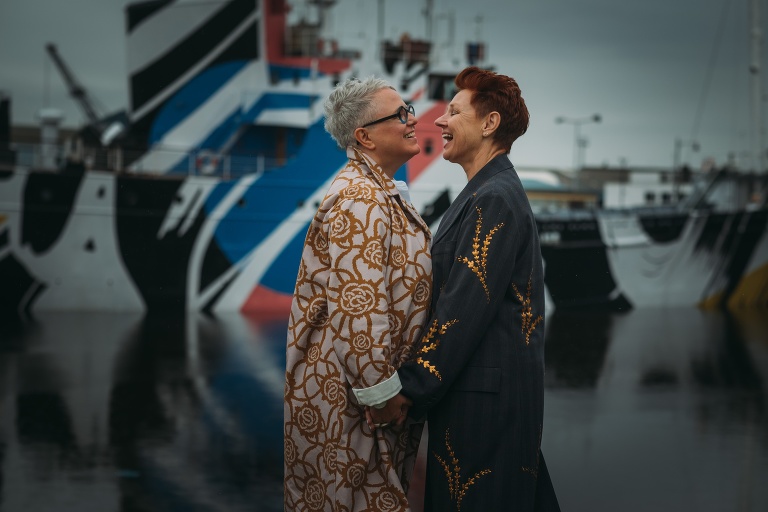 One of the best things about eloping to Scotland is that you can pretty much get married anywhere – so if you dream of getting married on top of a mountain then all you need to do is pick one. From serene beaches to rugged craggy ranges, ethereal forests to one of our majestic lochs – Scotland has a backdrop that will tick your boxes, we guarantee it. So that's the first thing you need – the where. Once you've decided that part you'll need to submit the necessary papers to the right registrar, but we will go into the legalities later on in this article.
Not sure where? Feel free to ask us when you enquire, we've helped quite a few of our adventurous couples pin down their perfect location and our passion for elopements in Scotland means we know our shiz yo ;)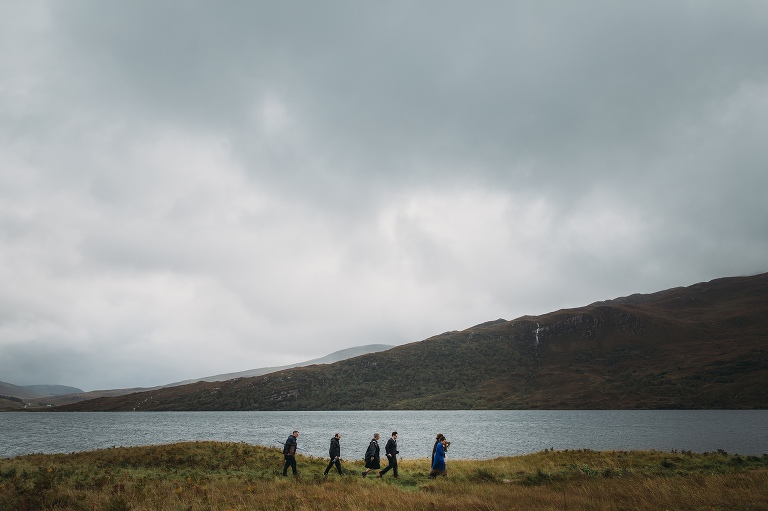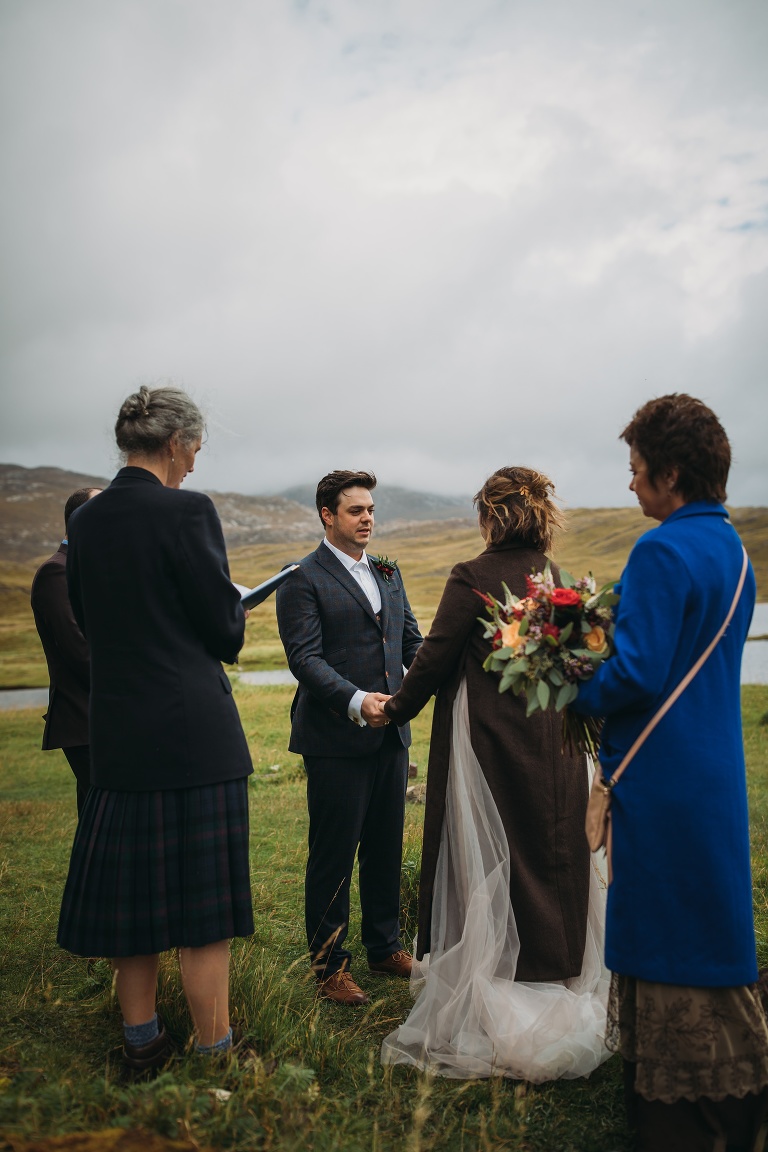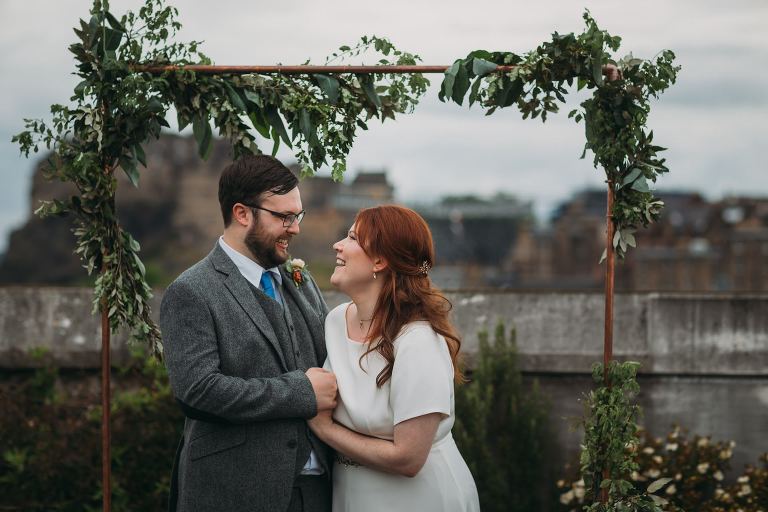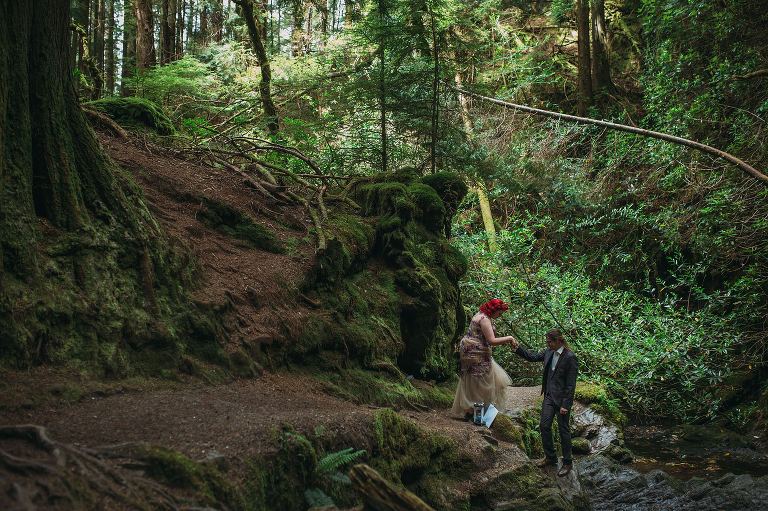 2. CEREMONY
The types of ceremonies in Scotland are split into three categories – civil, belief or religious. Our favourite is humanism (belief) because your vows (or the promises you make to each other) can be personalised to reflect you as a couple – you can even choose the length of your ceremony. For example, Laura and Richard opted to not make vows or swap rings, preferring to go straight to the legal part – or their legal declarations. Queue an epic 4 minute ceremony at the end of a pier in the howling wind with Jennifer Buchan – and it was just as romantic and wonderful as any longer ceremony we've had the pleasure to witness :) If you're interested, you can see their full blog post here.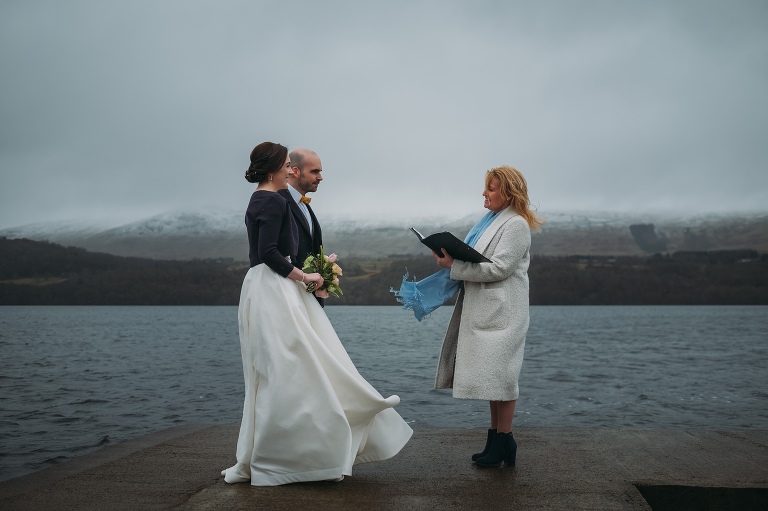 We are also incredibly proud to say that Scotland recognises same-sex marriage, yaldi! More information on that can be found here.
Other ceremonies you may wish to consider are Interfaith or Pagan. Regardless of what type of ceremony suits you, for it to be legally binding you will need a few key things, which we will go over in the next section.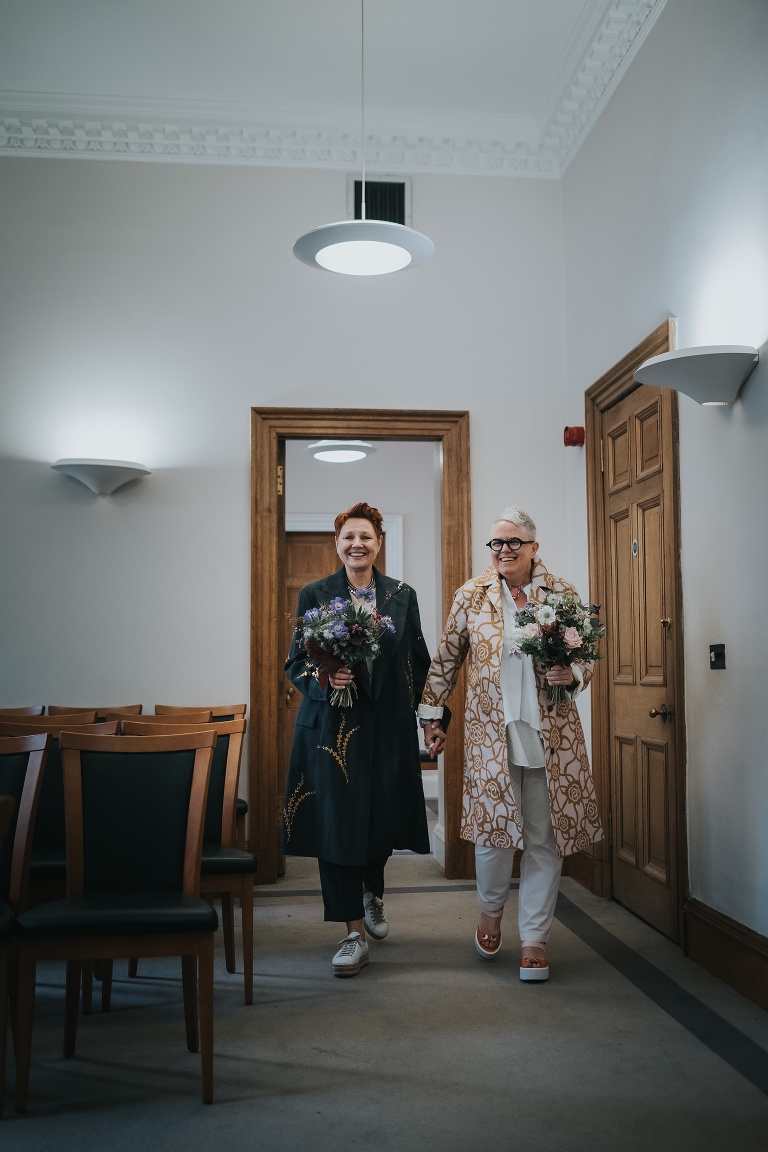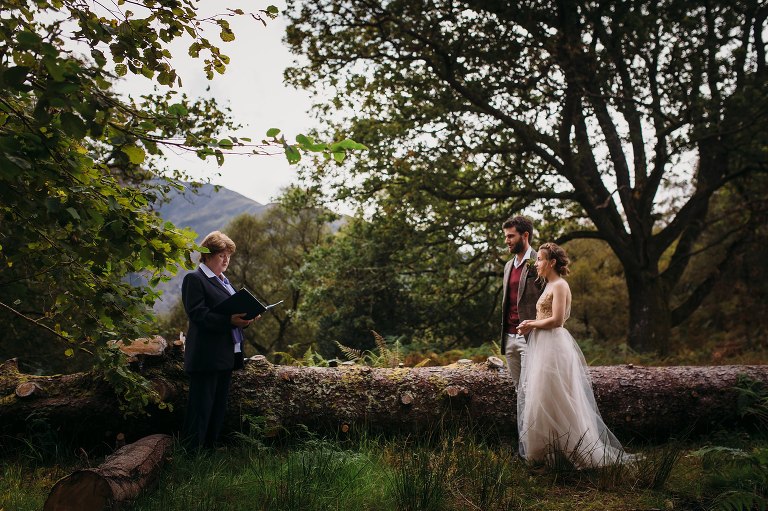 3. LEGALITIES AND PAPERWORK
All right, let's get down to the nitty gritty shall we? Here's what you'll physically need to do in preparation for eloping to Scotland;
Submit your marriage notice form (or M-10) to the registrar of the district (full list here) where your marriage will take place. You'll need one each, along with your fee. This has to be done in the 3 month period prior to the date of marriage, and no later than 29 days before. Definitely do this sooner rather than later for peace of mind! Regardless of whether you are having a civil, belief or religious ceremony, you need to contact your registrar/celebrant before completing your paperwork. Don't forget – this won't be your celebrants first rodeo, so don't be afraid to ask them any questions you might have! You can see the full guidance notes and M-10 form here.
You will need your birth or adoption certificate, evidence of your residence and a valid passport. You will also need two witnesses in order for it all to be legit! If you are travelling just the two of you this may be a little trickier, however we have acted as witnesses several times now – and it is always an absolute honour :) Other things you may need are a decree of divorce or dissolution if you have previously been married, A CONI or 'Certificate of No Impediment' and a visa. Check the National Records of Scotland for all the documents you may need.
Once approved, you will be issued with a marriage schedule. This is the most important part – you cannot get married without it. If you are having a religious or belief ceremony, your marriage schedule will be issued to you no earlier than 7 days before your wedding day. You'll get a call that it is ready to collect, and you have to collect it in person from the registrar. This then has to be given to the person who is performing your marriage ceremony, before the ceremony takes place. If you are having a civil ceremony, the district registrar will keep your schedule until your marriage date.
Once you're all hitched up, you'll need to submit your marriage schedule to the registrar office within 3 days (not 3 working days so watch that!) of your wedding, otherwise guess what? All that hard work was for nothing. This is the final step in making sure your wedding was 100% legit and legal :D
Yeesh, that part was quite info heavy, well done for sticking with us! Mind you, all that hard work and preparation will be completely worth it, because you'll be like these guys…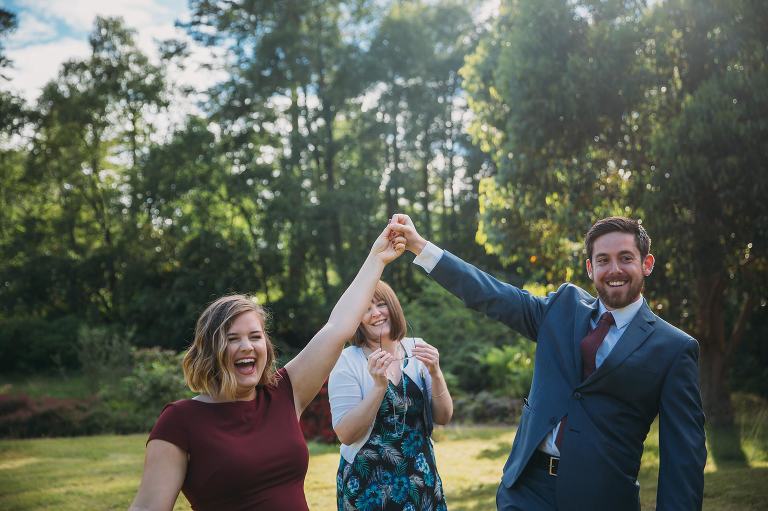 So there you have it – a brief overview of how to get on board that eloping to Scotland train – choo chooo! If you are considering your own elopement, you can check out how a few of our couples found their own experience – Jamie & Jourdan eloped to Glencoe from Australia and were featured on Junebug Weddings, while Jillian and Max eloped to Torridon from the US and spoke about it over on one of our favourite blogs, Braw Brides…
So hopefully you found this wee corner of the internet helpful, we'd love to hear about your elopement experiences and ideas. We will be writing another blog post soon on the finer details of eloping to Scotland, from finding the right suppliers to how you guys can get the most out of your own Scottish adventure as well as the most talked about aspect of a Scottish elopement – our sometimes crazy weather – so y'all come back now y'hear ;)
Jo + Liam :)
'Mon, take a dander through our blogs, it's what they are there for after all ;) Don't forget to check out the categories below too!