East End of Glasgow | Engagement Photography
The East End of Glasgow is my favourite place in the city – and not just because we live there :D So I was pretty excited when the awesome Becca and Gregg picked the East End and the Necropolis for their engagement shoot :)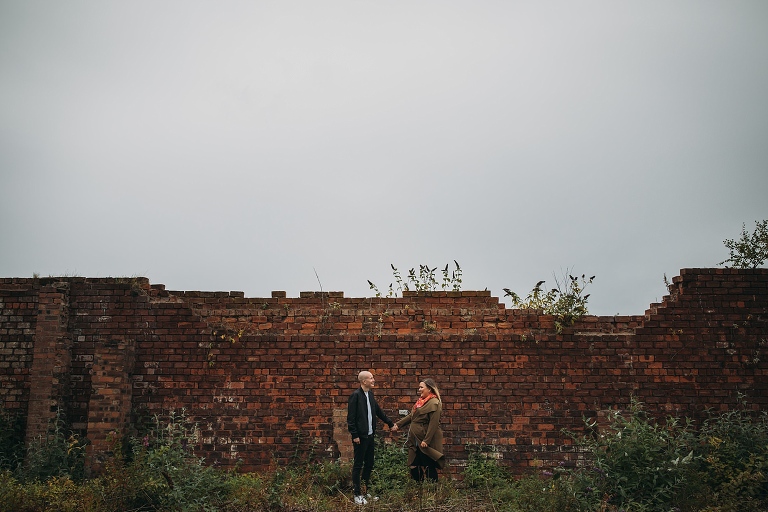 The East End of Glasgow is a fab wee community, with more places to eat and drink than you can shake a stick at. In fact, some of our favourite places to hang out are Redmonds for a tasty gin or pint, Dennistoun BBQ for finger-lickin' BBQ-y goodness, Celino's (you have to try their italian sausage roll, it's HEAVEN) and Tibo (whose new menu is outstanding!) – ah man, I could go on and on!
I met Becca and Gregg in another fave of ours, Drygate where they had had a pre-shoot pint ahead of our adventure. The weather was pretty grey – but Glasgow looks shiz hot that way anyway ;) This pair are hilarious, Becca has the most brilliantly dry sense of humour and Gregg can definitely hold his own with her pahaha! Thanks Becca and Gregg, for scrabbling through weeds and all sorts with me to get to these cool spots – we can't wait for your wedding ya pair of belters! Xx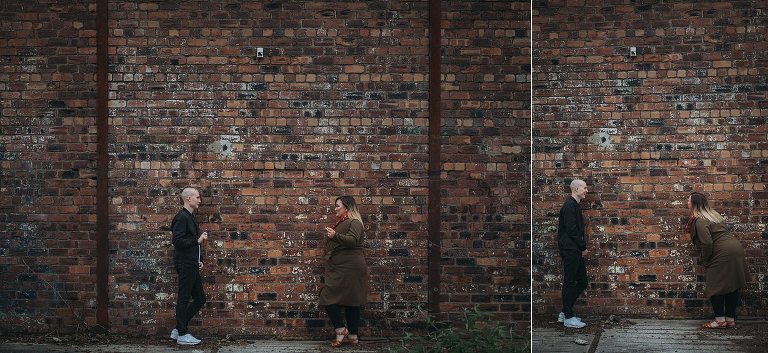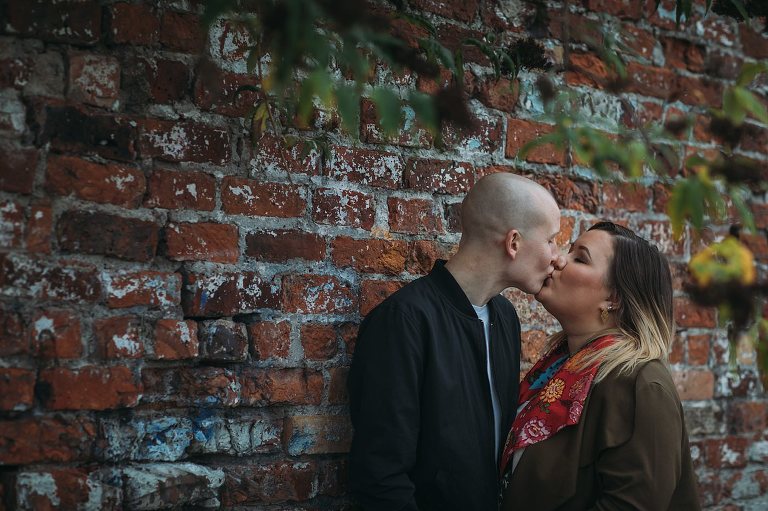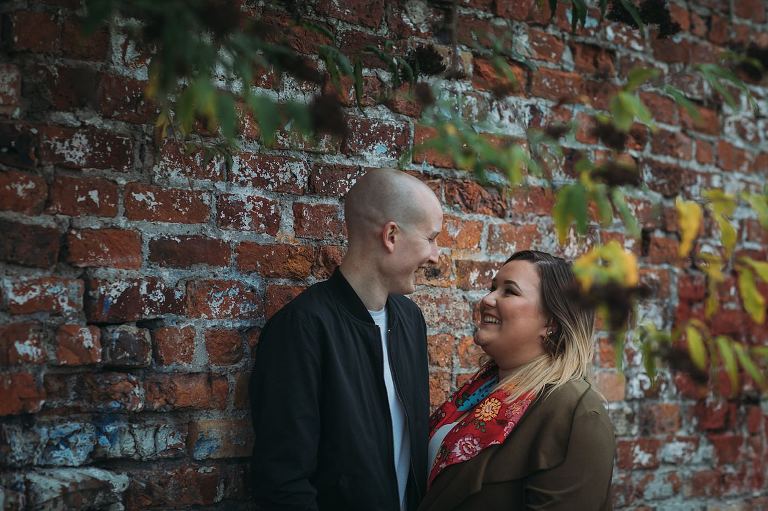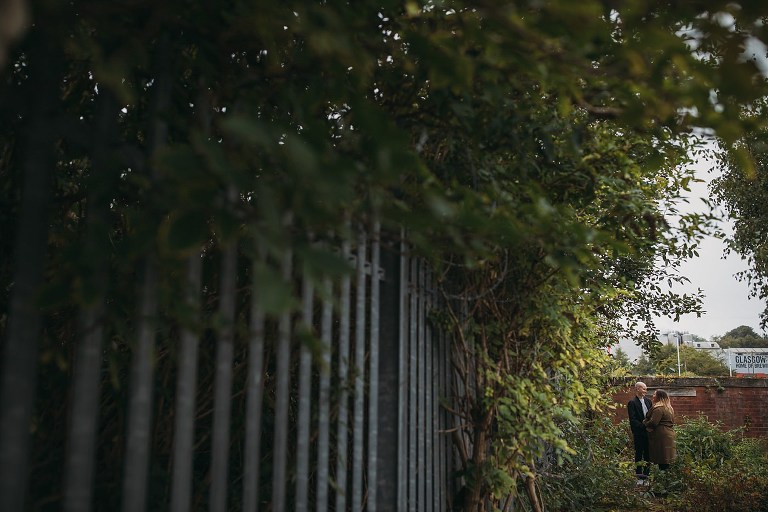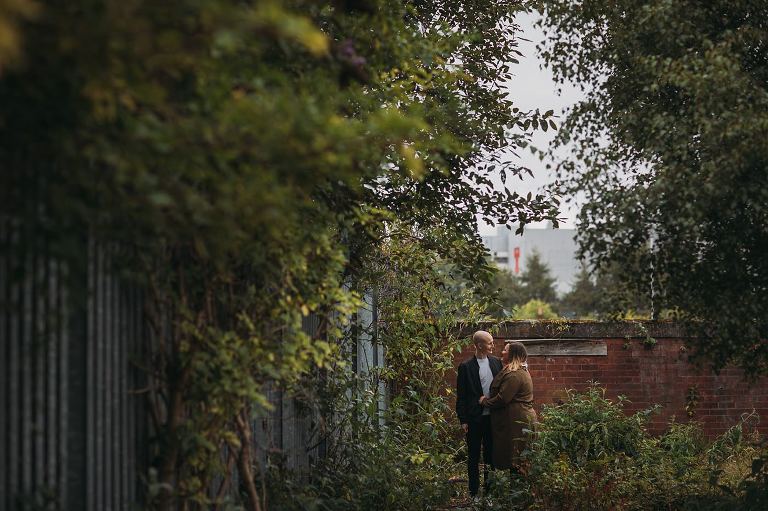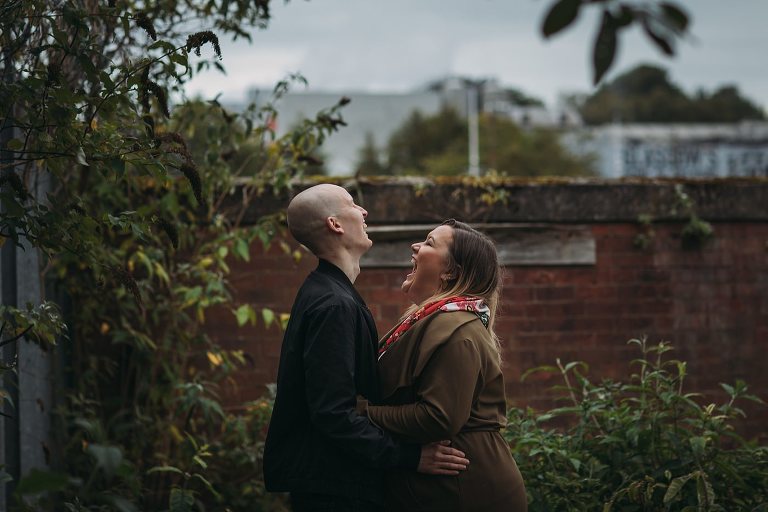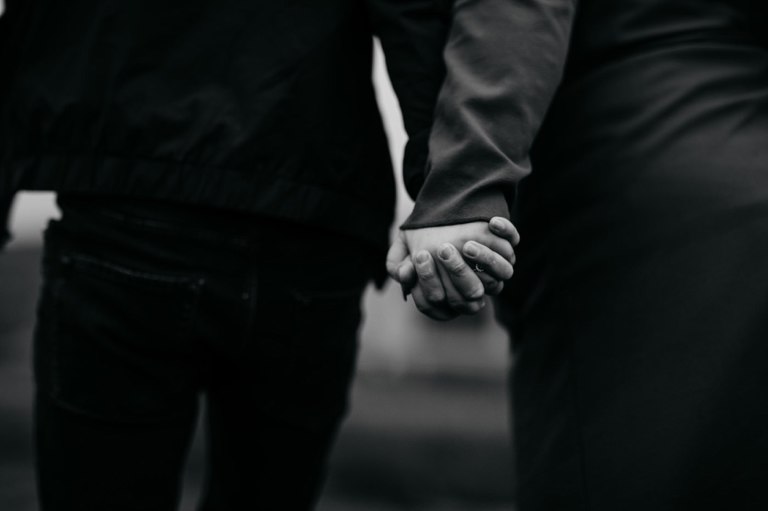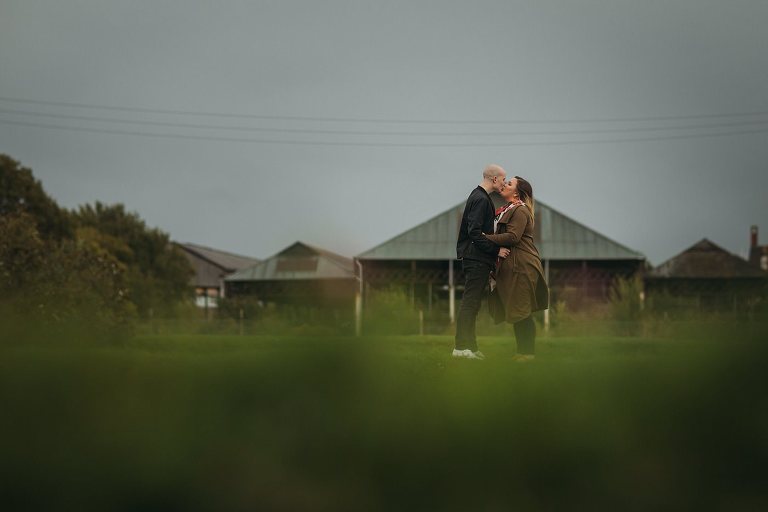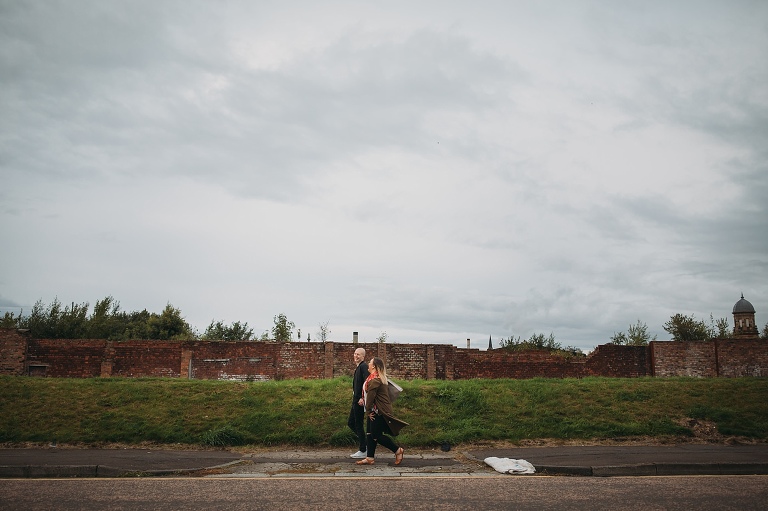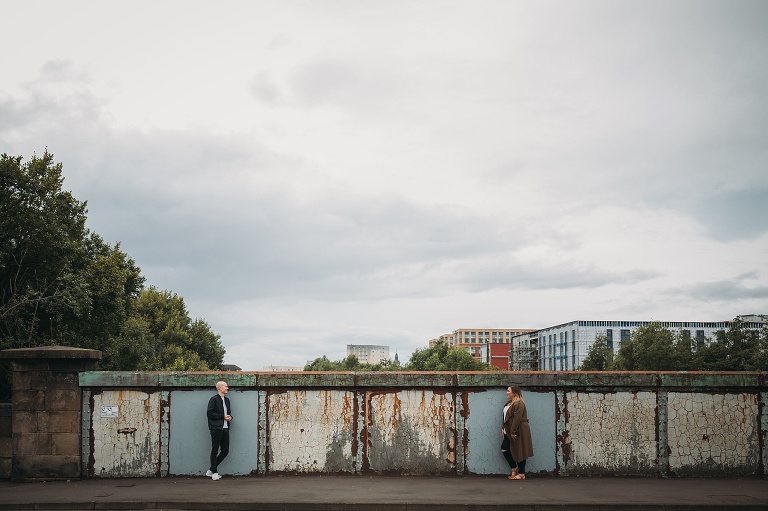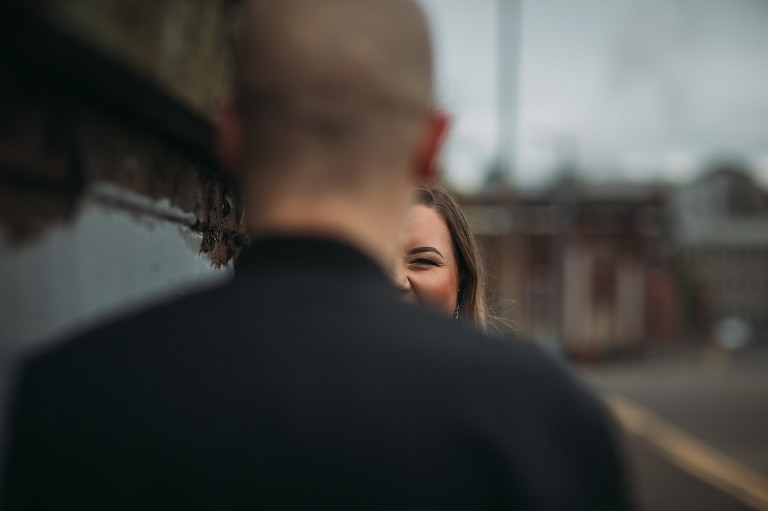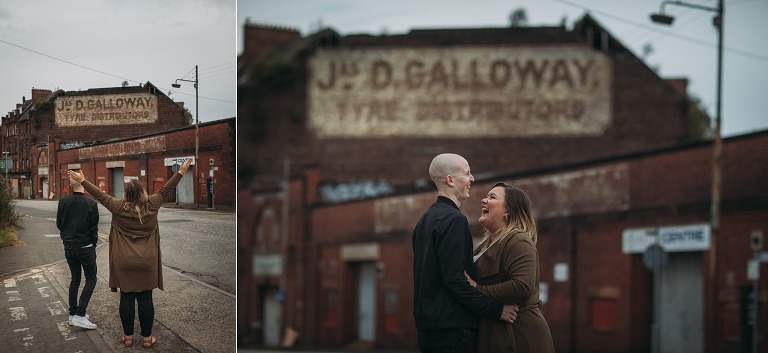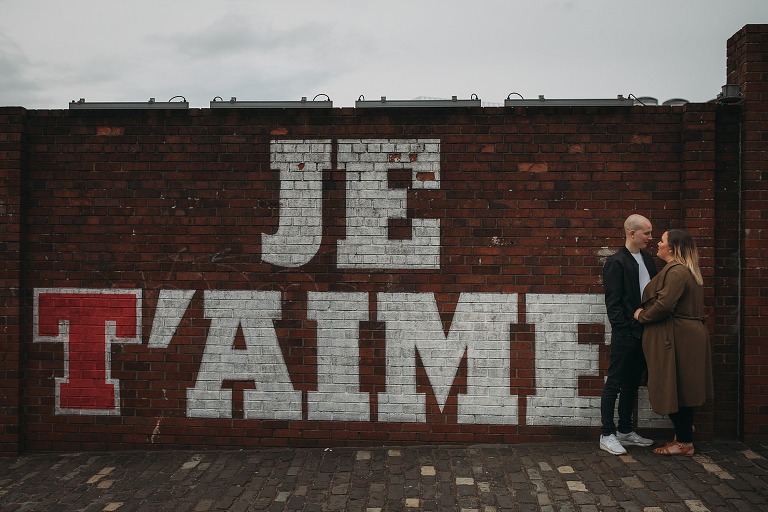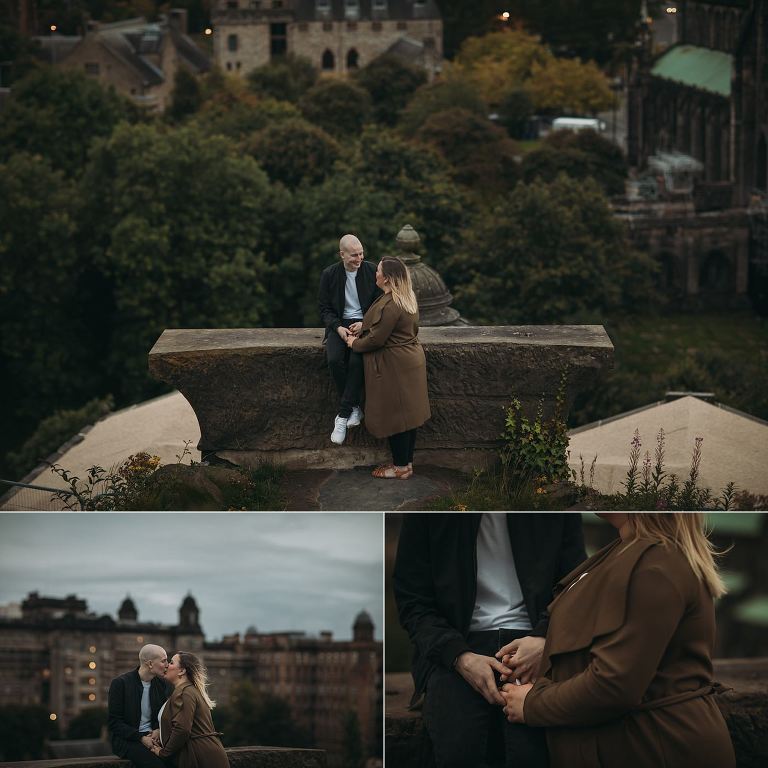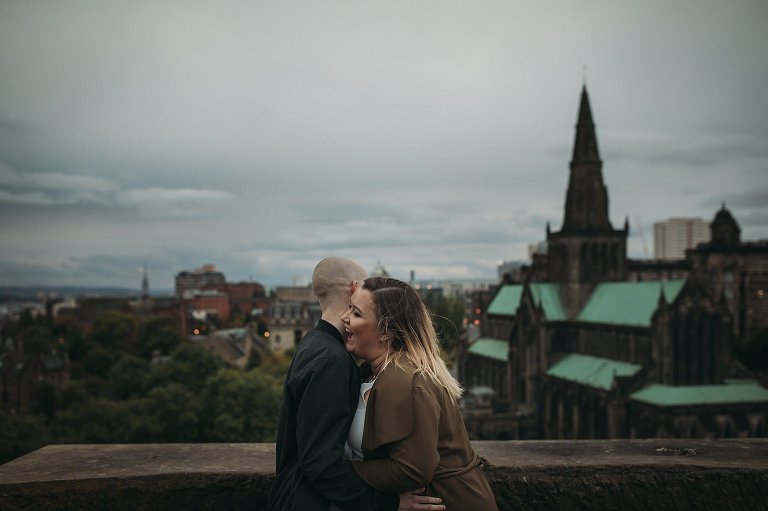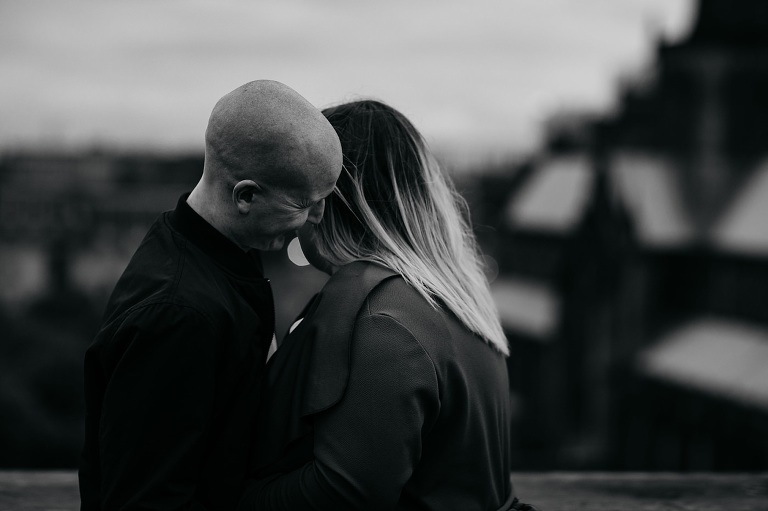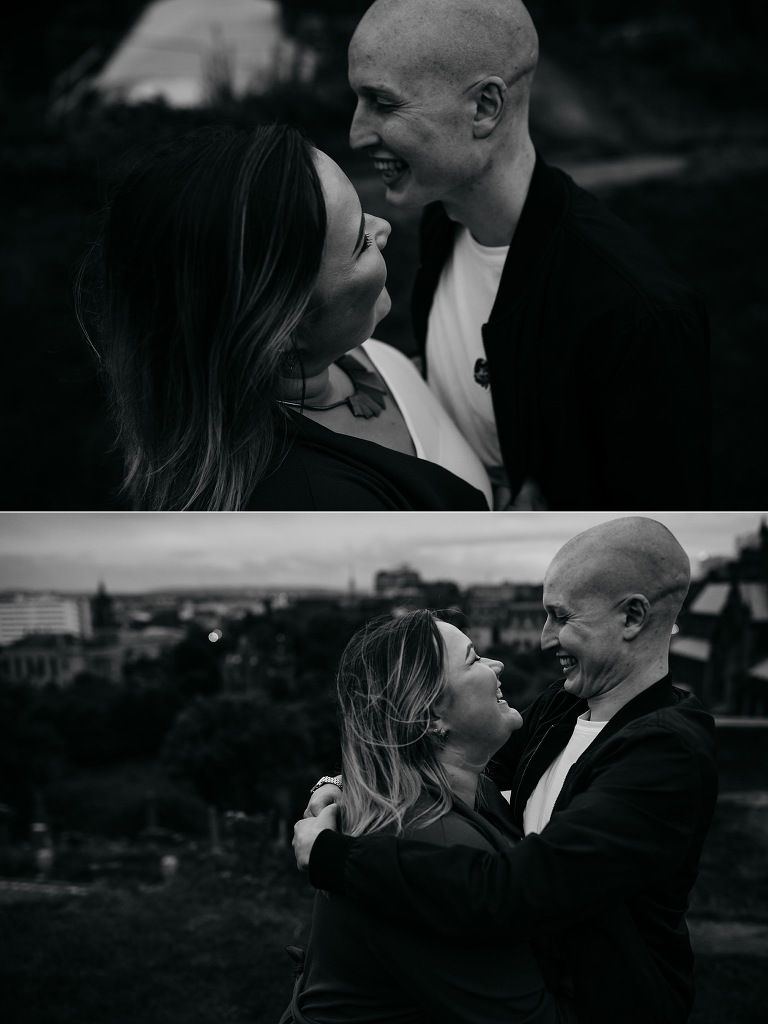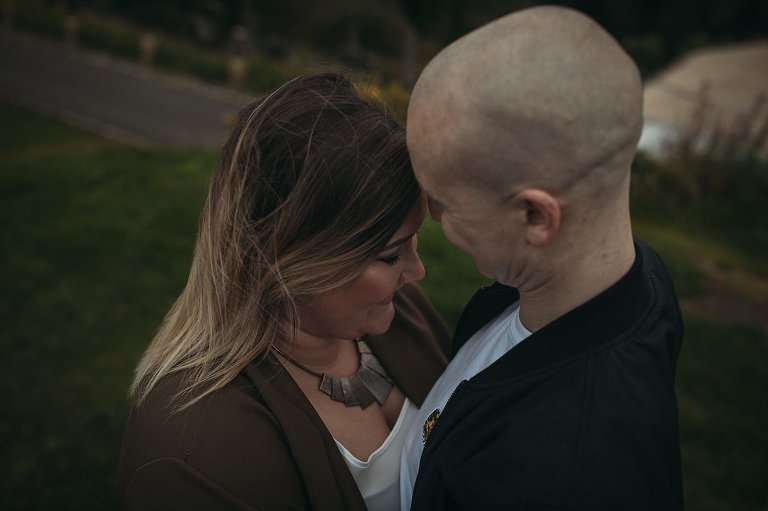 'Mon, take a dander through my blogs, it's what they are there for after all ;) Don't forget to check out the categories below too!