Why We Love a Cromlix Wedding | Scottish Venue Review
Considering a Cromlix wedding? We can't wait to blog Tara & Eugene's full wedding – but in the meantime here's 5 reasons why we love the Cromlix – quick fire style!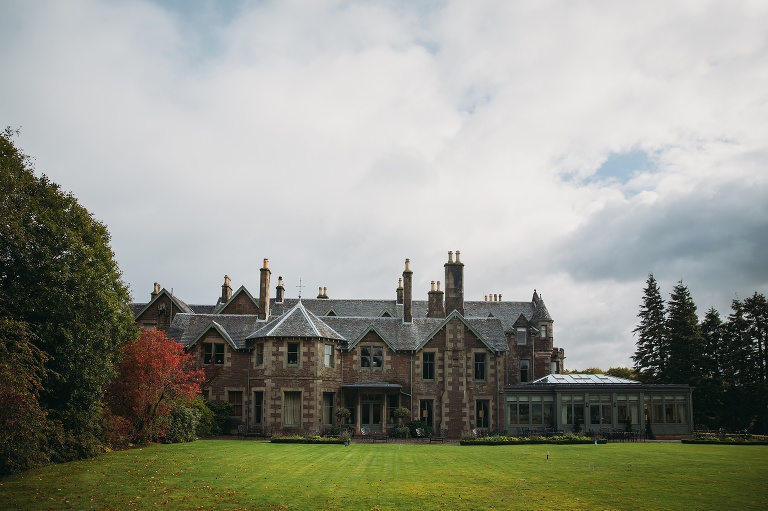 1. Hello Chapel, you are gorgeous…
Atmospheric, intimate, and utterly beautiful for a small wedding, we were clapping our hands together with pure joy when we first clapped eyes on it…but don't worry, if you're having a slightly bigger Cromlix wedding then other beautiful rooms are available too…but that chapel, right?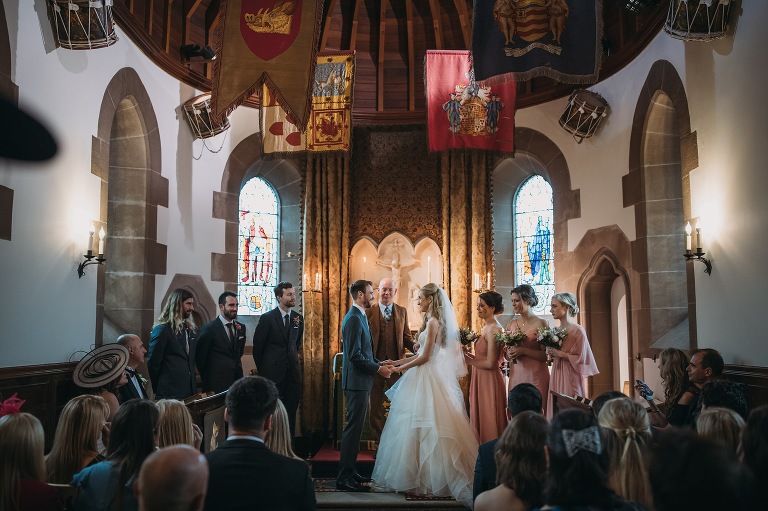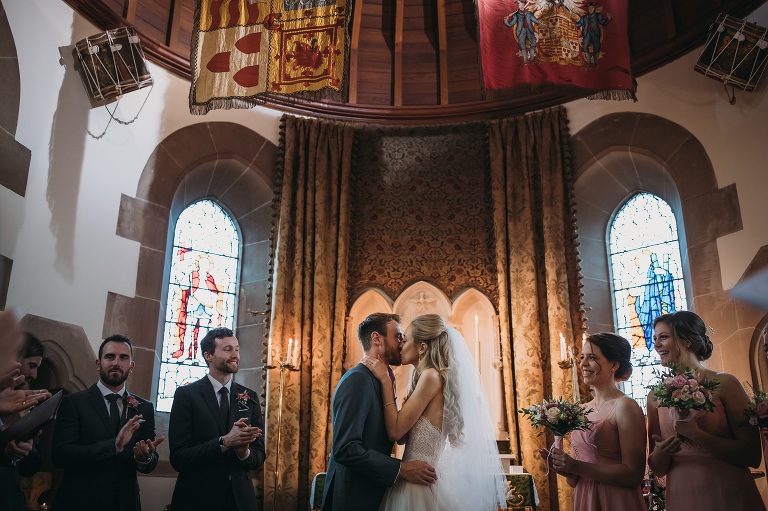 2. My goodness the light, the light!
We were lucky enough to photograph the wonderful Tara and Eugene's Cromlix wedding – and once we had picked our jaws up off the floor we marvelled at all the bloomin gorgeous light throughout the building. You may be wondering what the importance of this is – but any photographer worth their salt will go ga-ga over great light. The Cromlix has it in spades.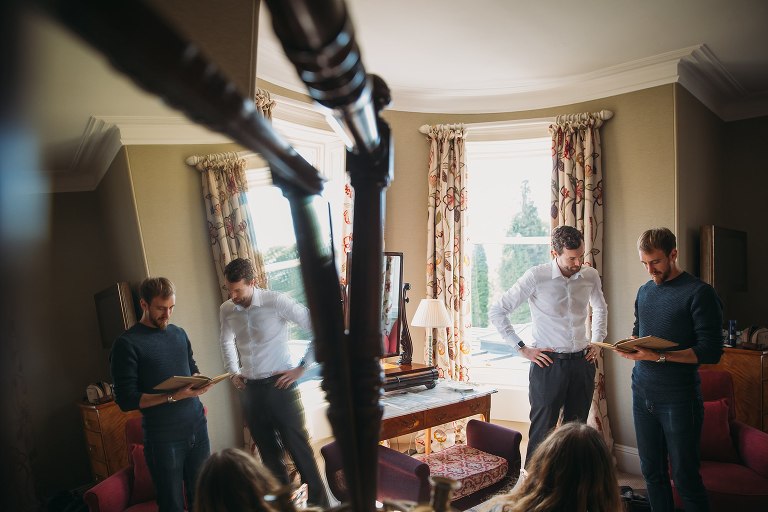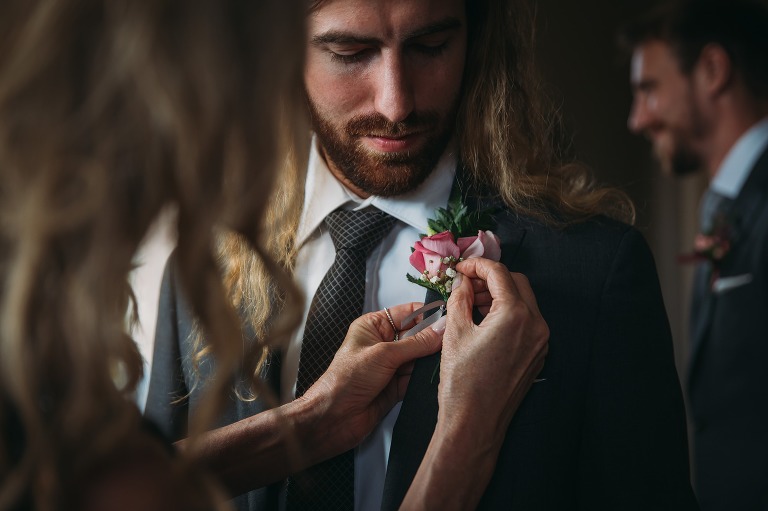 3. The Loch is a hidden gem…
A hop, a skip and a jump down a little wooded path and you are right next to a beautiful, peaceful loch. Perfect for escaping on a wee adventure with your wedded lobster for some photographs, as well as having that "we did it!" moment during your own Cromlix wedding, woohoo!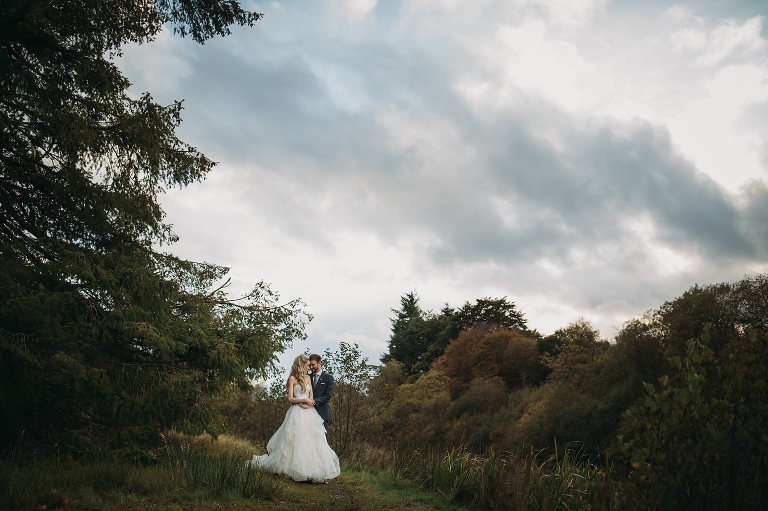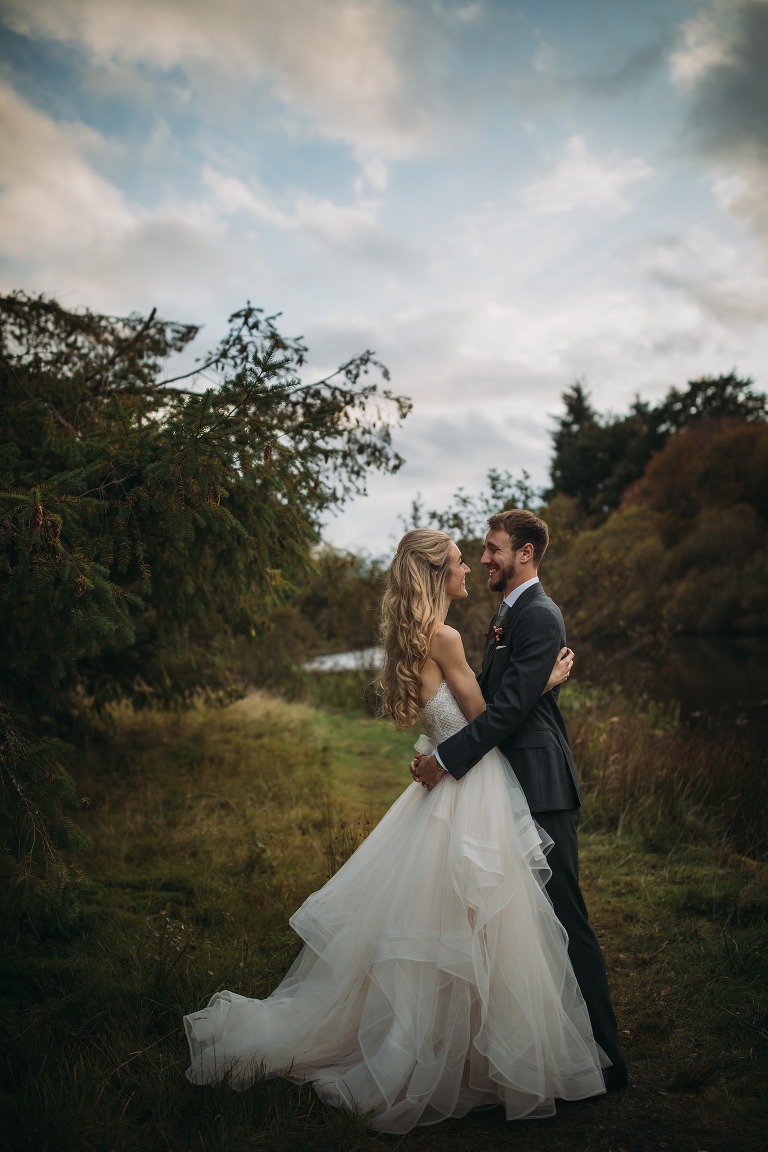 Mind you, if it has been raining it's best to channel your inner Tara and not give two hoots about the mud – she even brought her own wellies (we love you Tara!)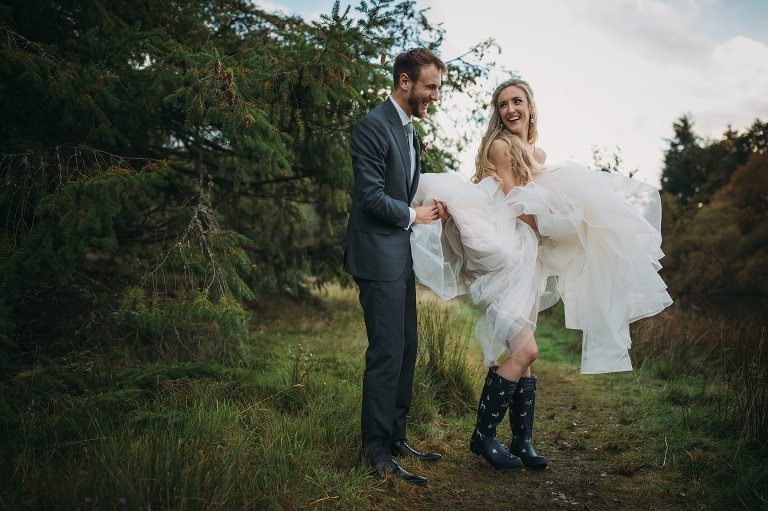 Of course, the rest of the grounds are goddam glorious too…
You heard us – glorious. We could have adventured all day with Tara and Eugene. We definitely feel like we only scratched the surface of all the places you could go for your photographs :-O It's really great to see a wedding venue that puts as much care into it's surroundings as it does it's interior – we salute you Cromlix, we salute you.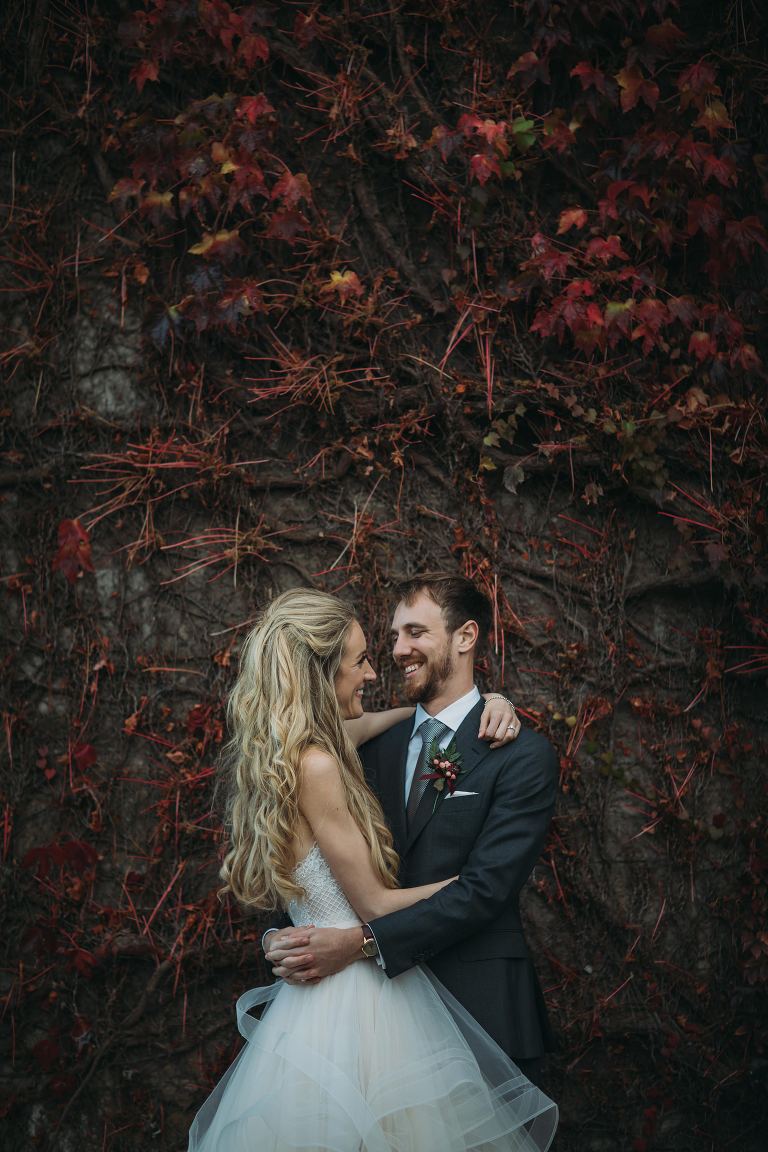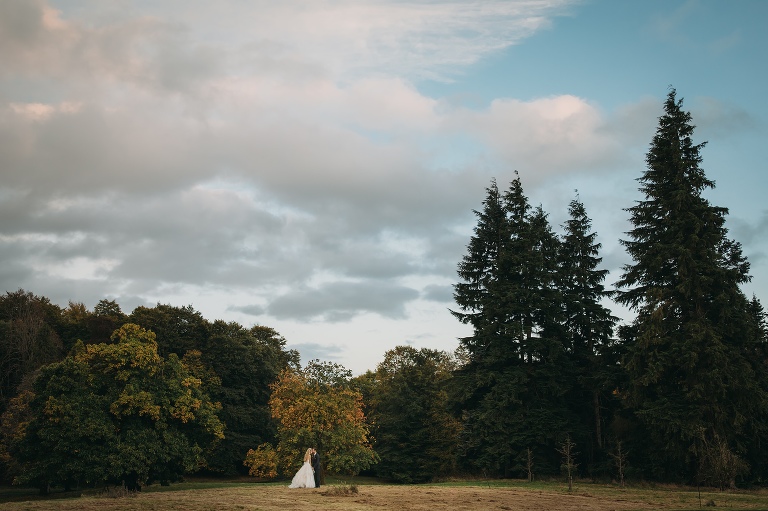 4. The food and drink is second to none
We visited the Cromlix a few weeks before Tara & Eugene's wedding as we hadn't seen it before. We got talking to one of the members of staff and they told us that they grow the majority of their ingredients right on the grounds, it's that fresh! In fact, I think the example we were given was that even the mint for your mojito would be straight from the grounds themselves ;D
Not only that, the Chez Roux restaurant is overseen by legendary French chef Albert Roux, and run by the award winning Darin Campbell. We guess it's safe to say they know their stuff.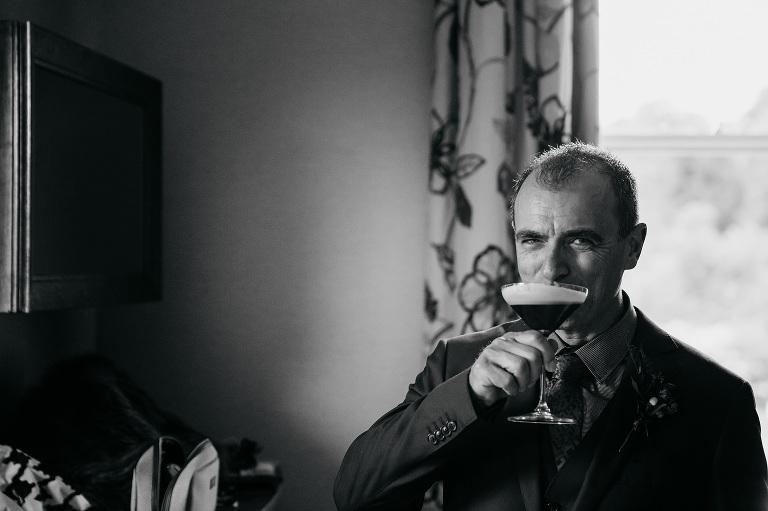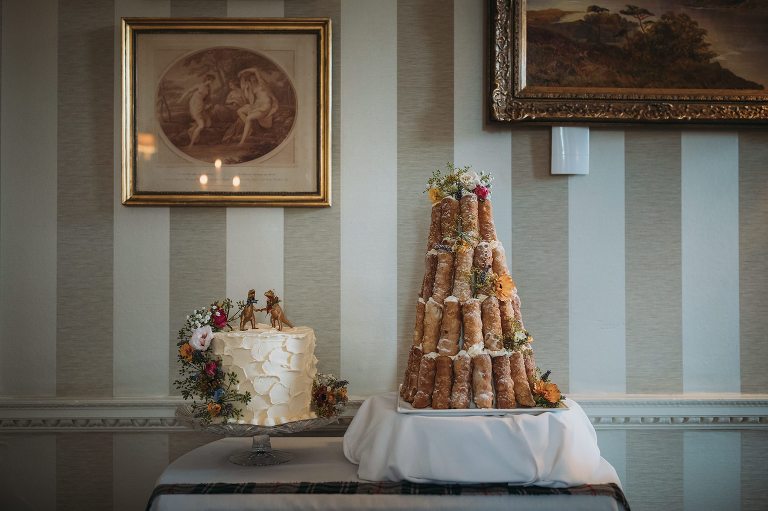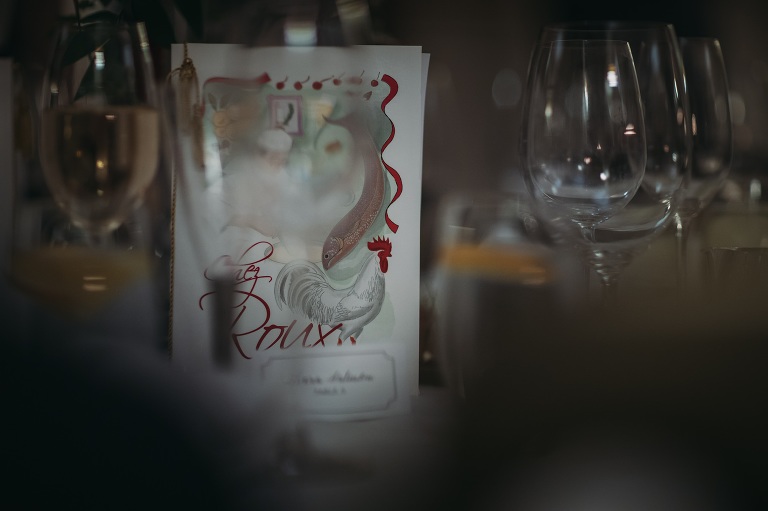 5. The staff are lovely (this is super important)
You can have the nicest wedding venue in Scotland, with beautiful surroundings, as gorgeous outside as it is inside and if the staff are rude or aloof? It ruins everything. It makes such a difference when the staff are on the same page as us – just wanting to do what they can to help our couples have a perfect day.  Everyone, and we mean everyone was absolutely lovely – special shoutout to the co-ordinator who was fantastic to work alongside, a real pleasure :)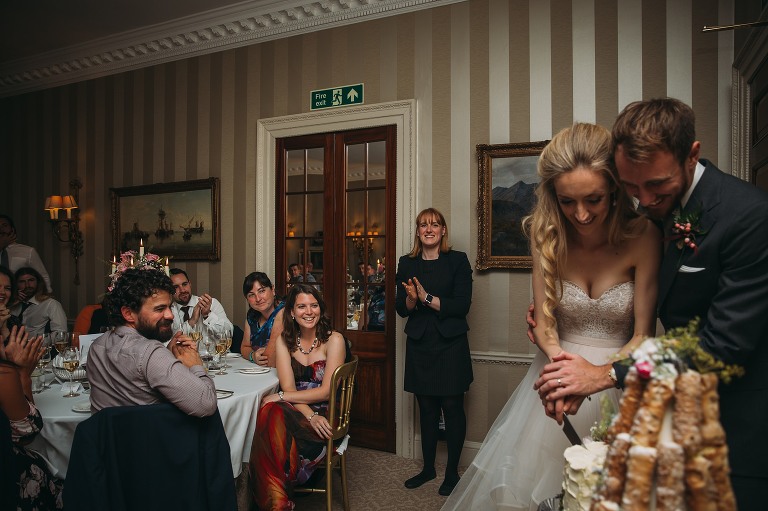 So there you have it – 5 reasons for why a Cromlix wedding is ace in our book. We'll be sharing more photographs from Tara and Eugene's beaut wedding in the coming month – so ya'll come back now ya hear?
Ooh wait wait WAIT., bonus reason…the fact that Andy Murray renovated The Cromlix to help attract new visitors to the area as well as creating new jobs makes him a stellar fella in our book. That and we briefly met Judy Murray while we were there, and she was just lovely.
Planning your own wedding? Why not check out our helpful blog series or have a wander through our portfolio pages – happy planning!
Jo + Liam :)
'Mon, take a dander through our blogs, it's what they are there for after all ;) Don't forget to check out the categories below too!