Ardeonaig Scottish Elopement
This beautiful Ardeonaig Scottish elopement was planned in less that 5 months, and was absolutely beautiful in it's simplicity.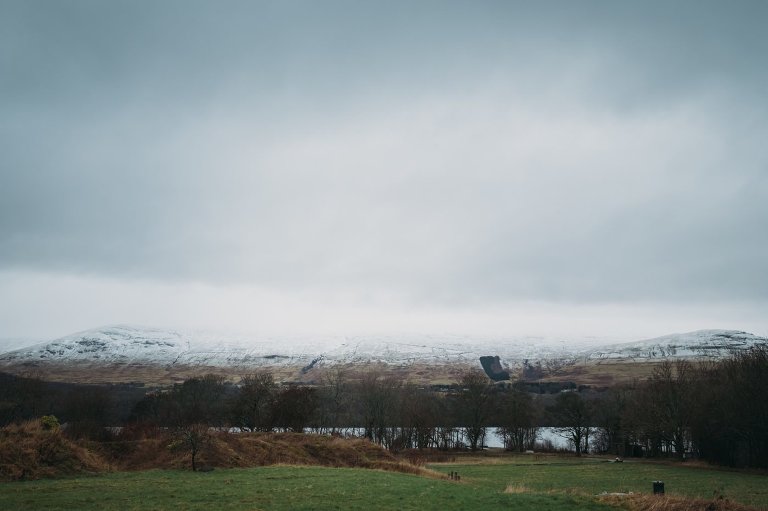 Laura and Richard knew that the idea of a more traditional, big wedding didn't suit them. Instead, they did exactly what they wanted with this Ardeonaig Scottish elopement – no easy feat for most couples planning their day – but something I constantly encourage. You get this one shot, so do it how you want it man! Laura and Richard embodied that sentiment exactly. So what did they want? In no particular order;
A 4 minute ceremony with the awesome, wickedly funny Humanist Jennifer Buchan , to get hitched on the pier of Ardeonaig Hotel with Loch Tay and the mountains behind them (whatever the weather!), a giant carrot cake, 3 close friends, an epic suit and awesome French bow-tie, an outstanding, show stopping wedding dress from Unbridaled with the cutest little blue cardigan and? Bucketloads of tea :)
That's it really – Laura and Richard's recipe for their perfect wedding day. And it was dynamite. Laura was awffy fond of replying to any of my questions with 'just follow your heart Jo' and was adamant that their day would have no faff, just good times – exactly my cup of tea :) And on the day itself? The rain came down, it was hella windy and they didn't stop laughing the entire time. Perfect.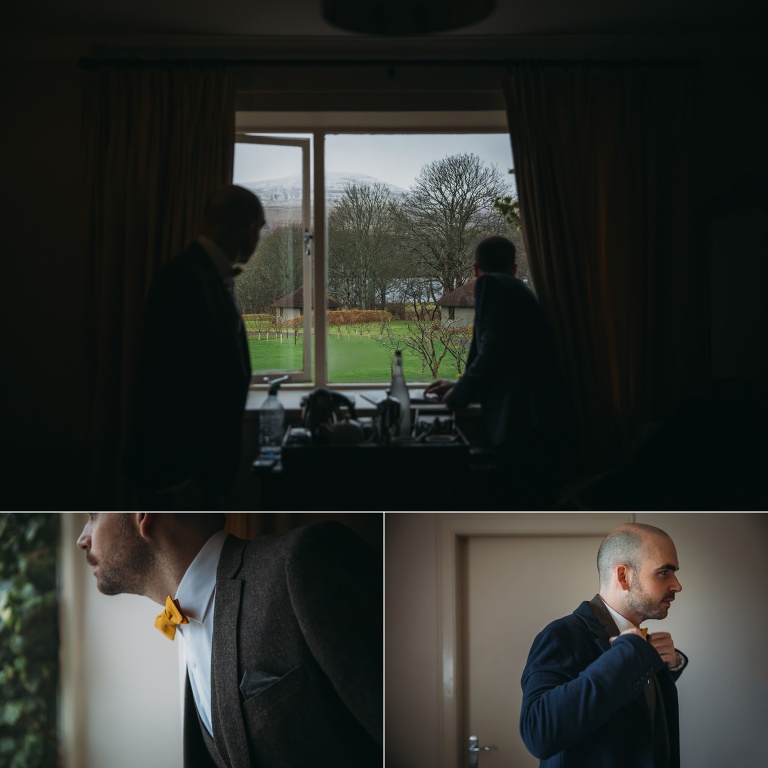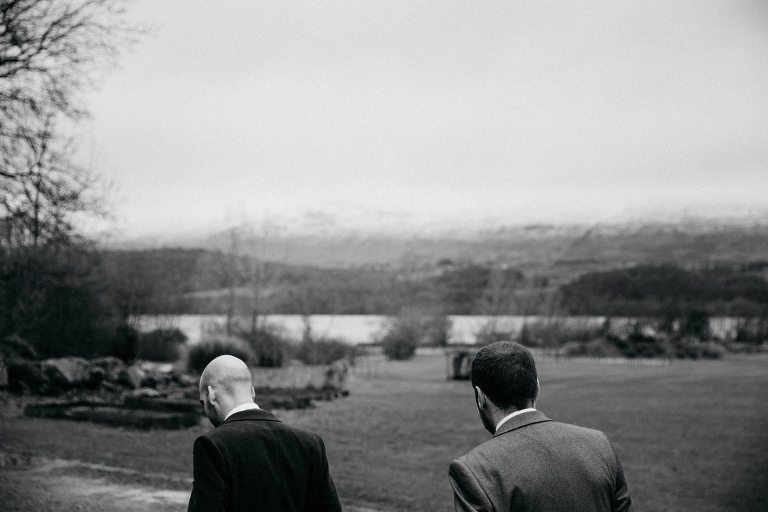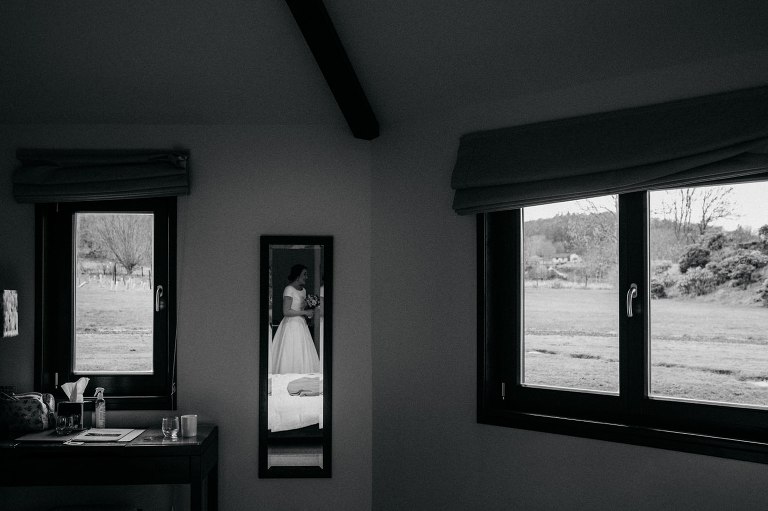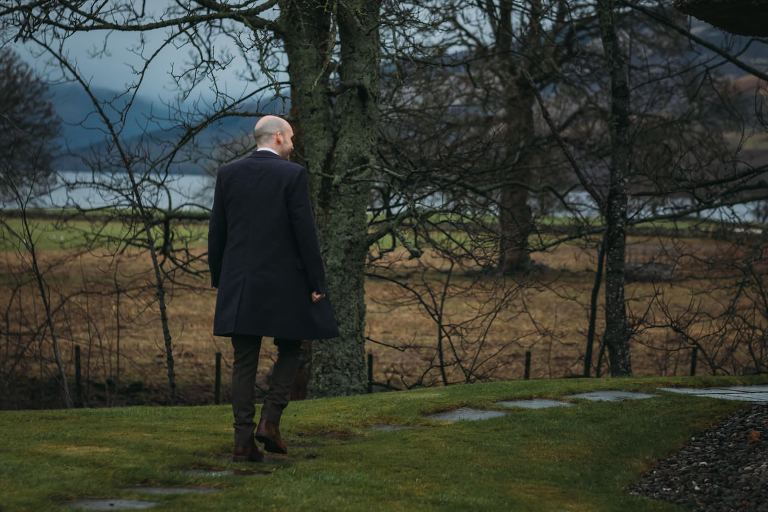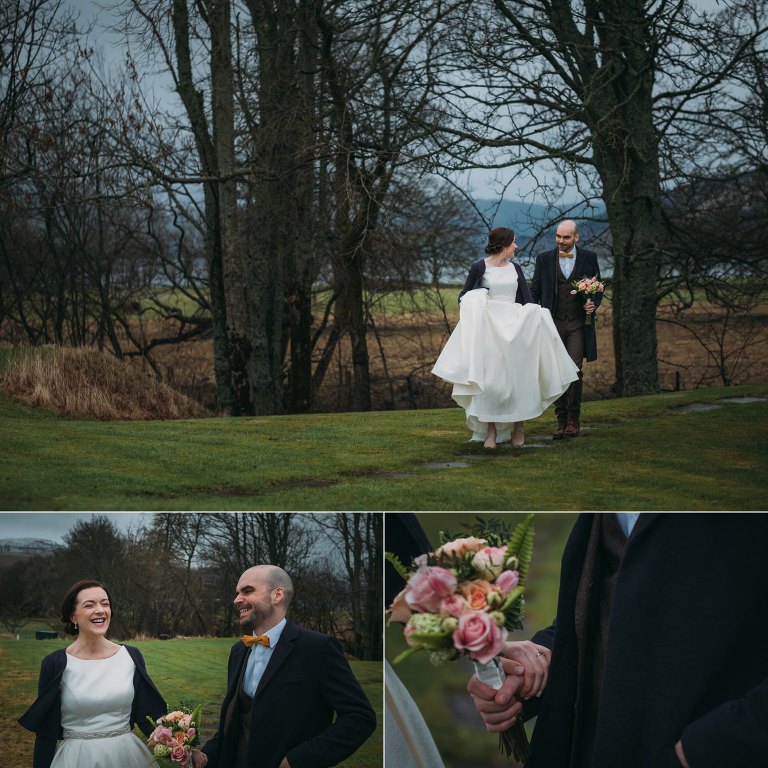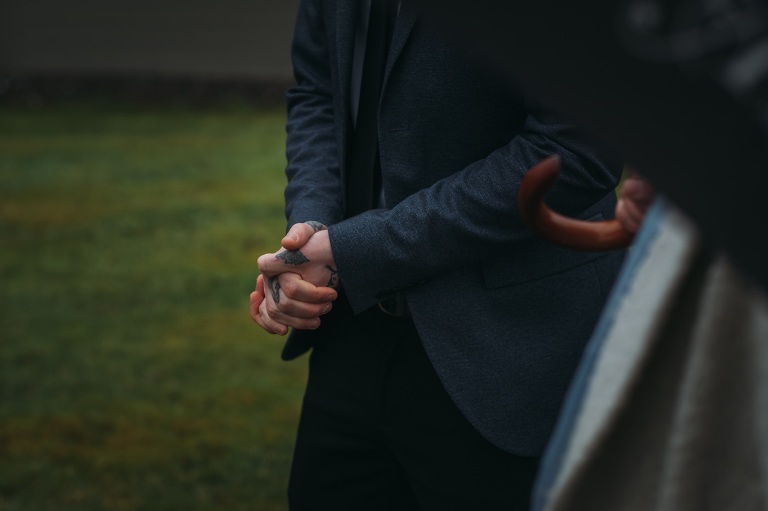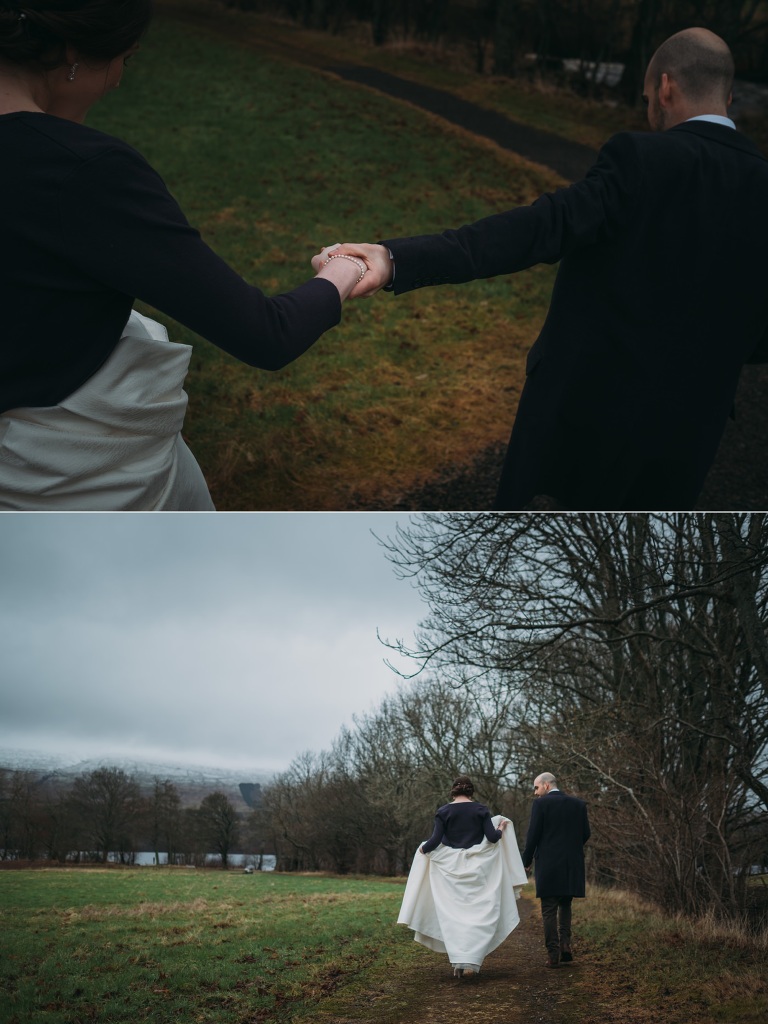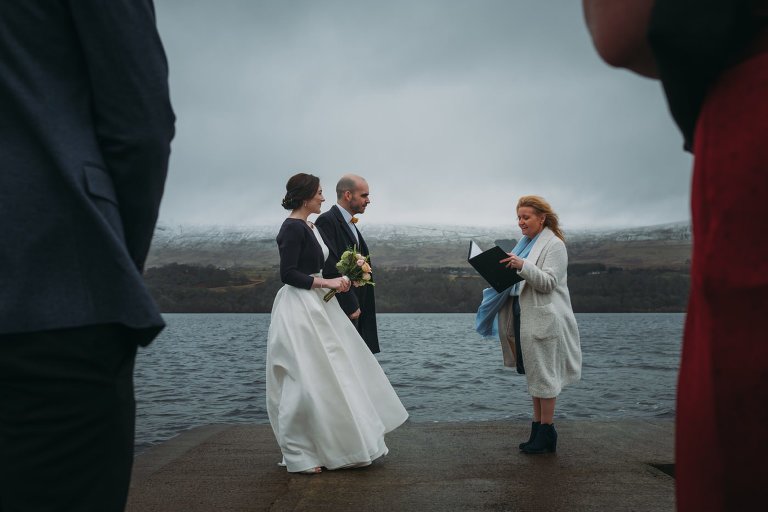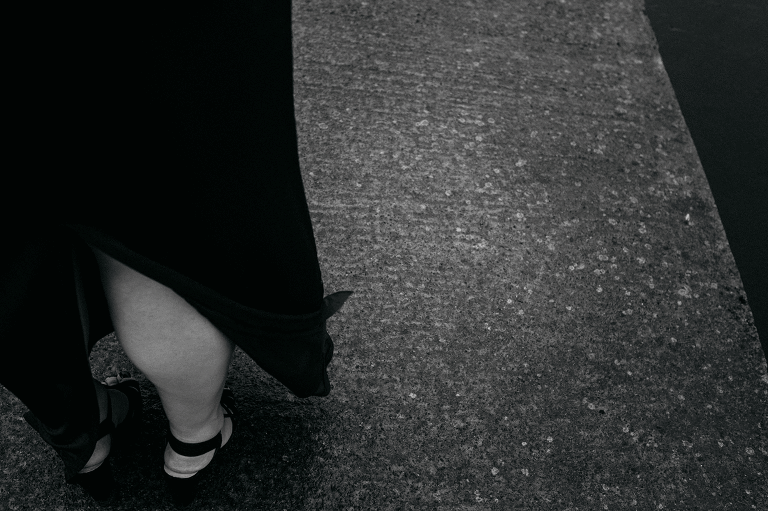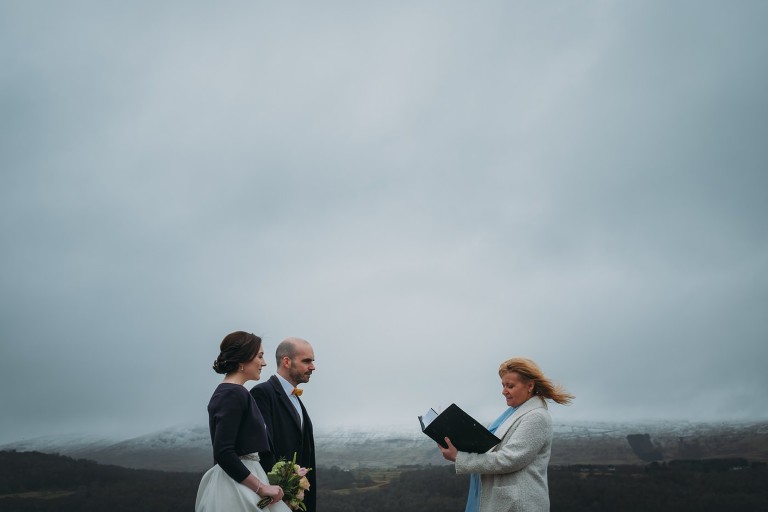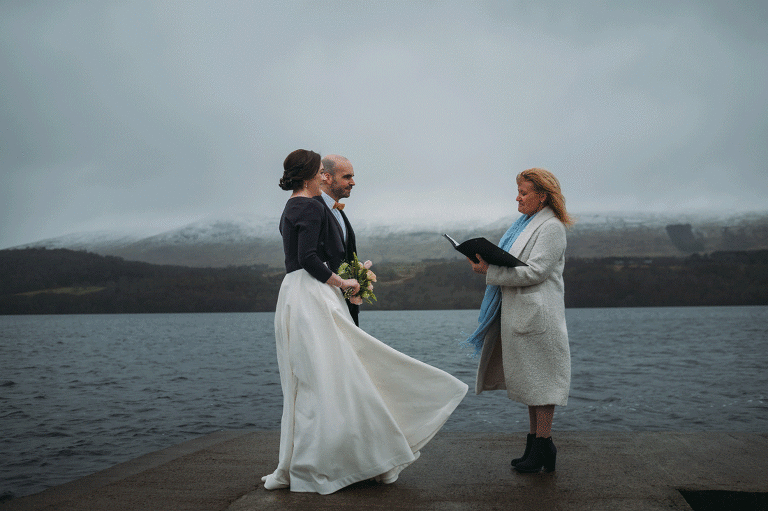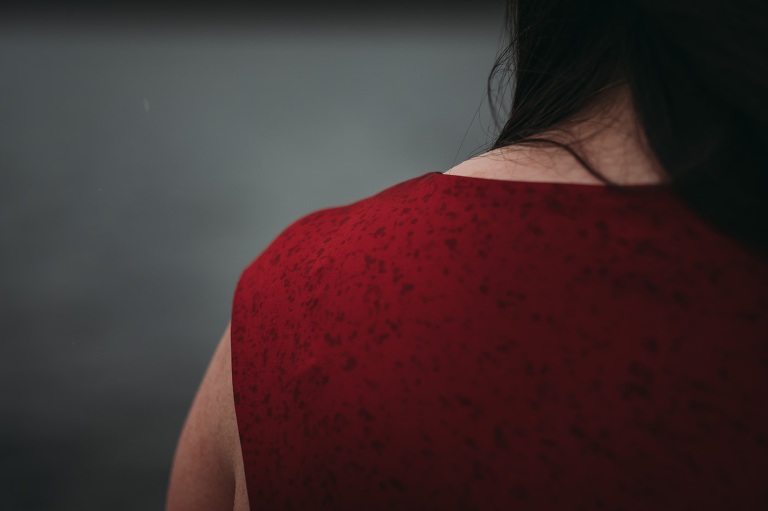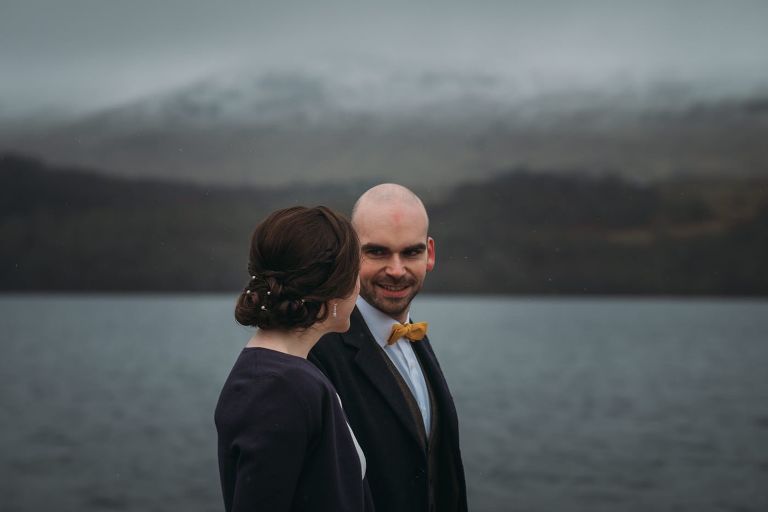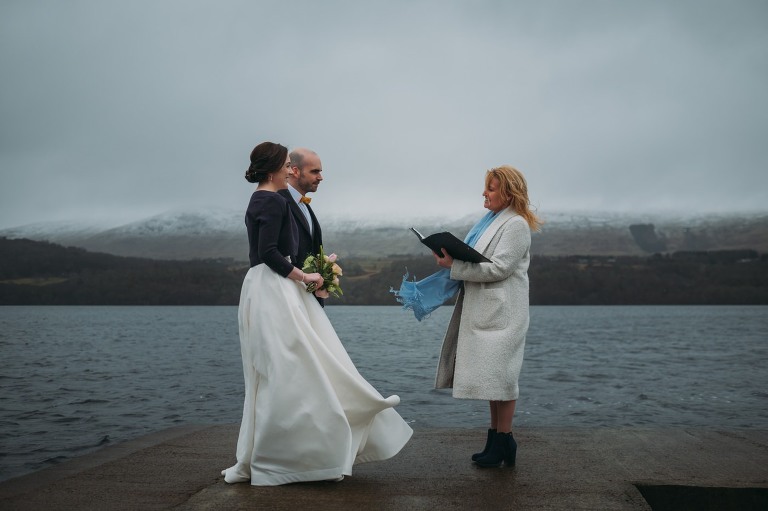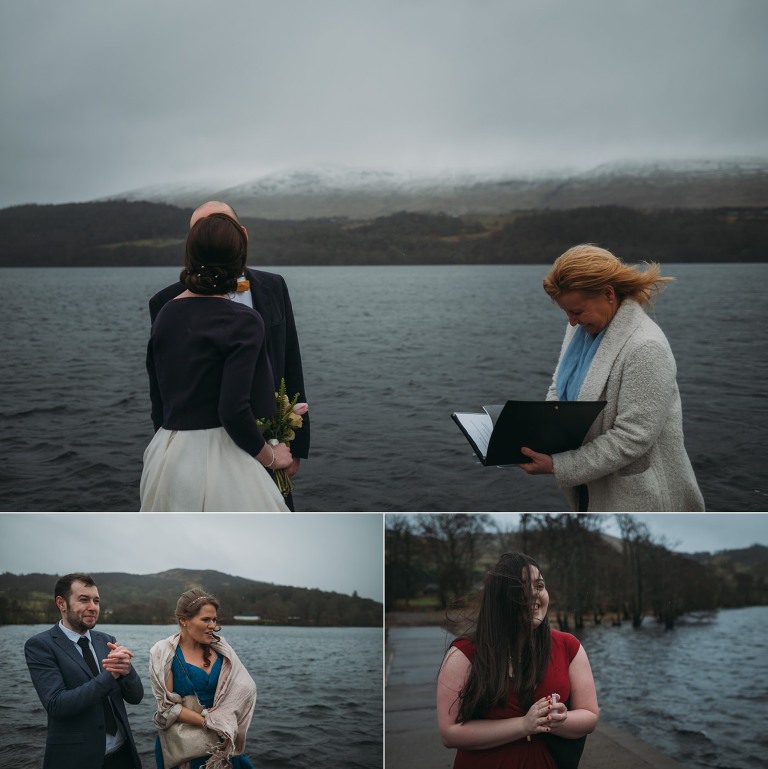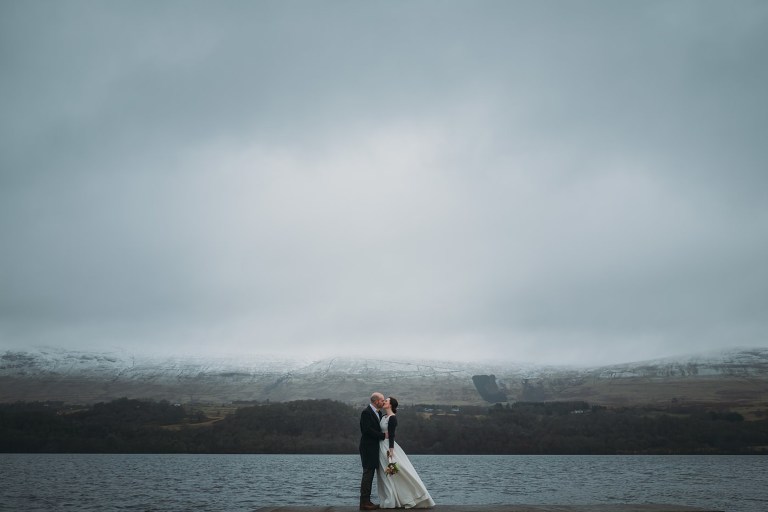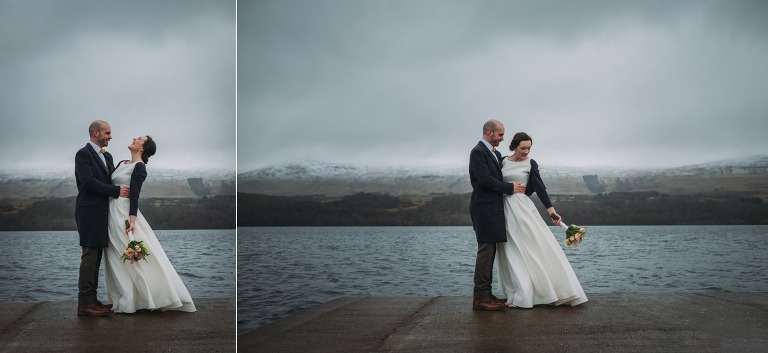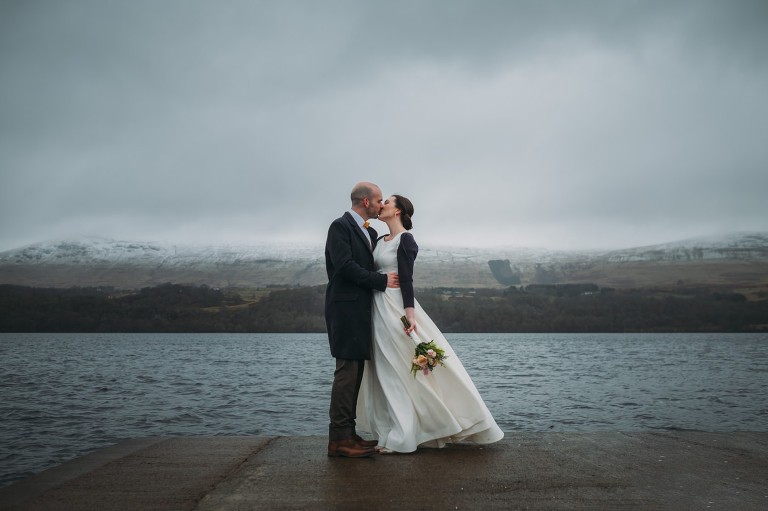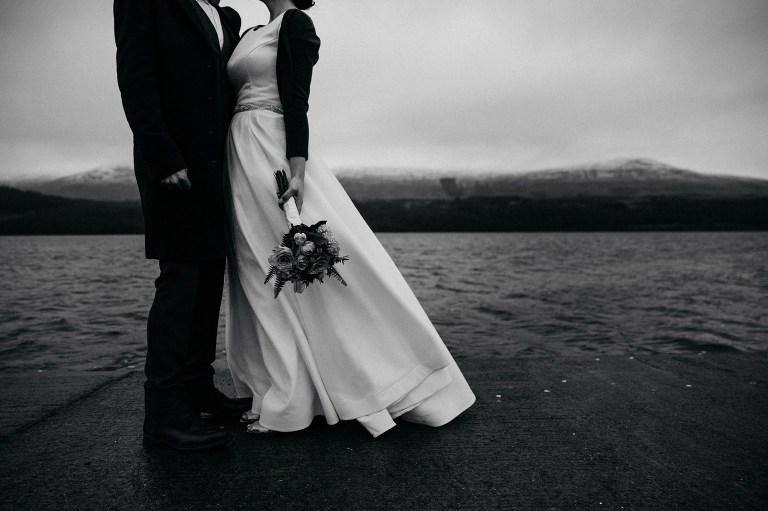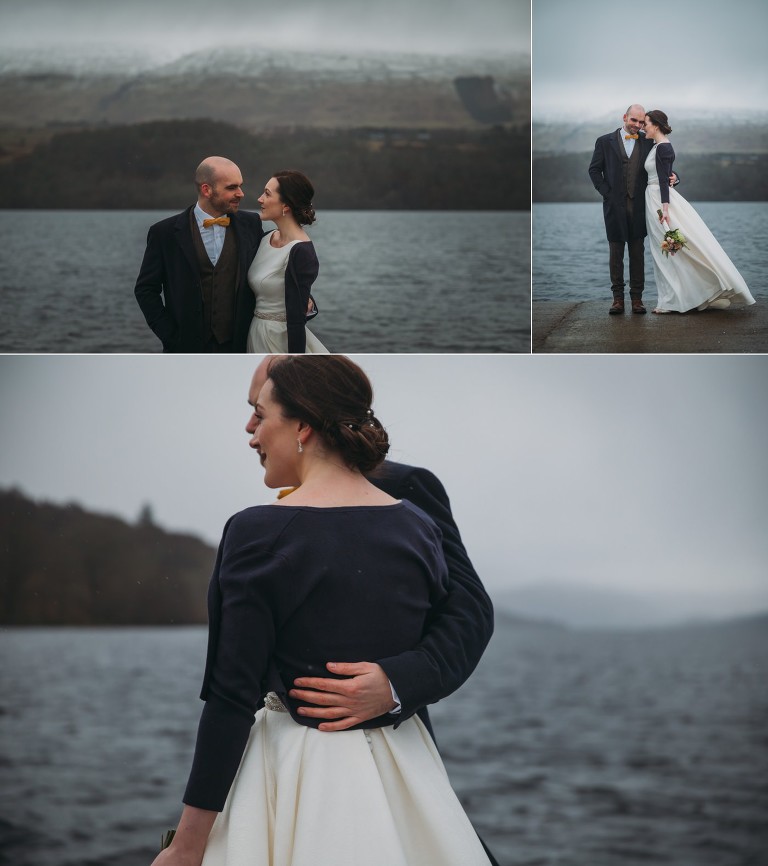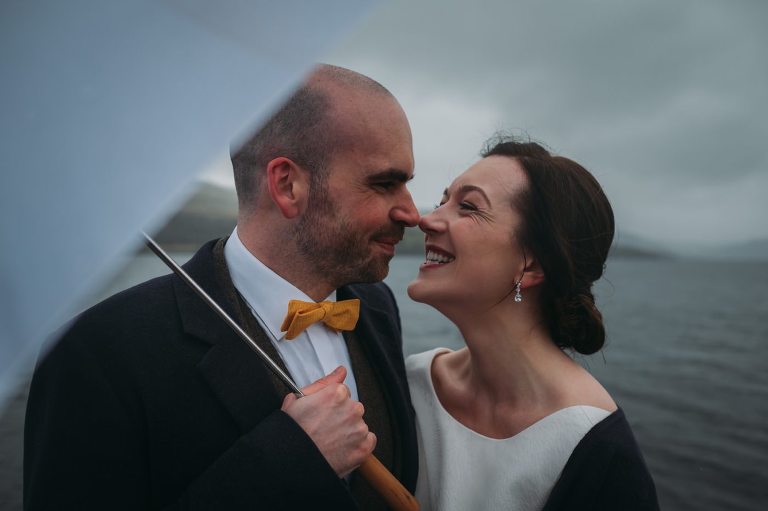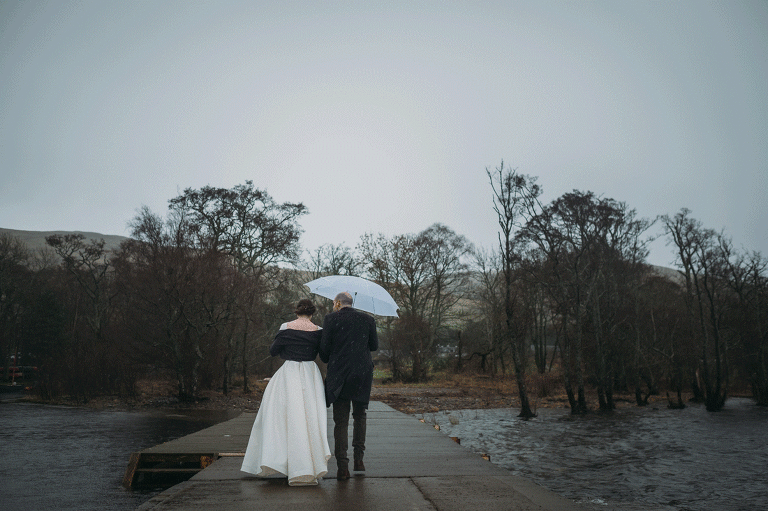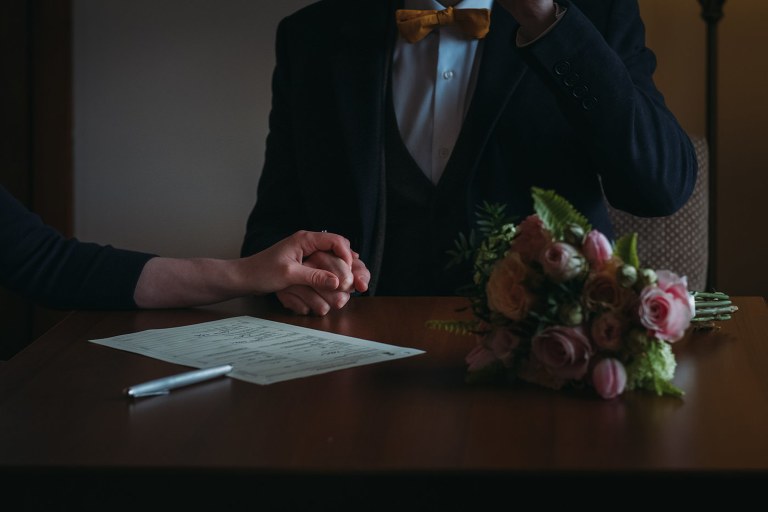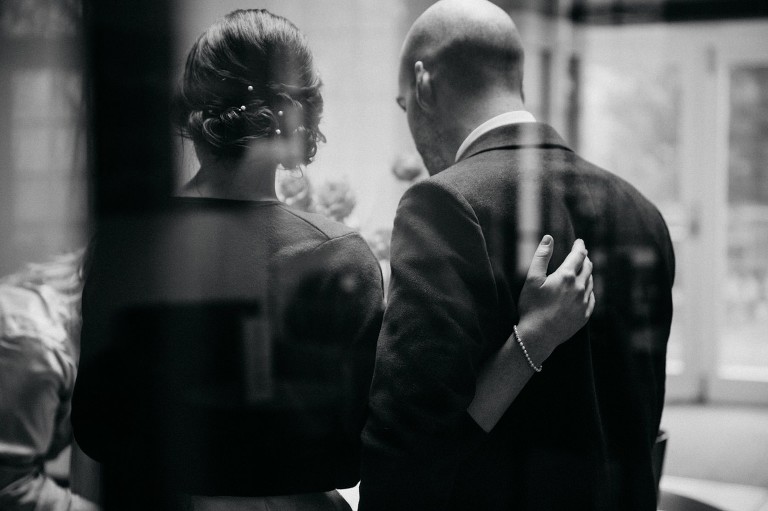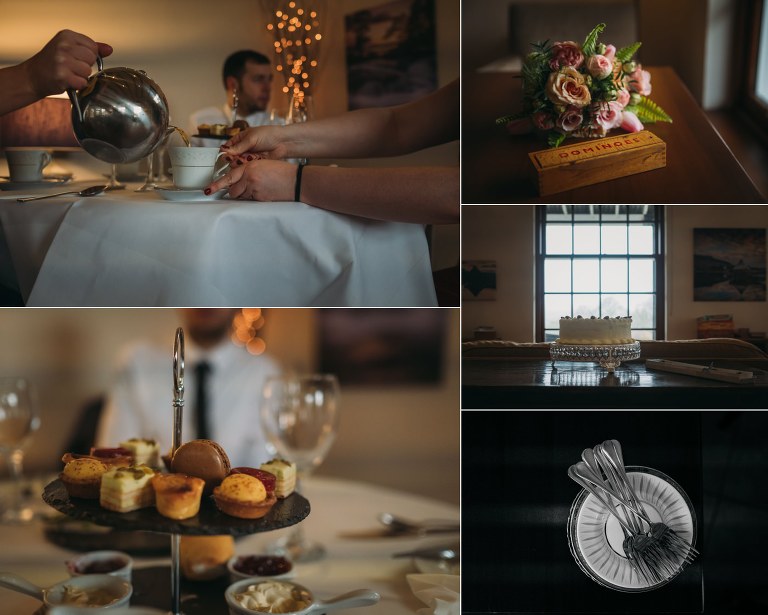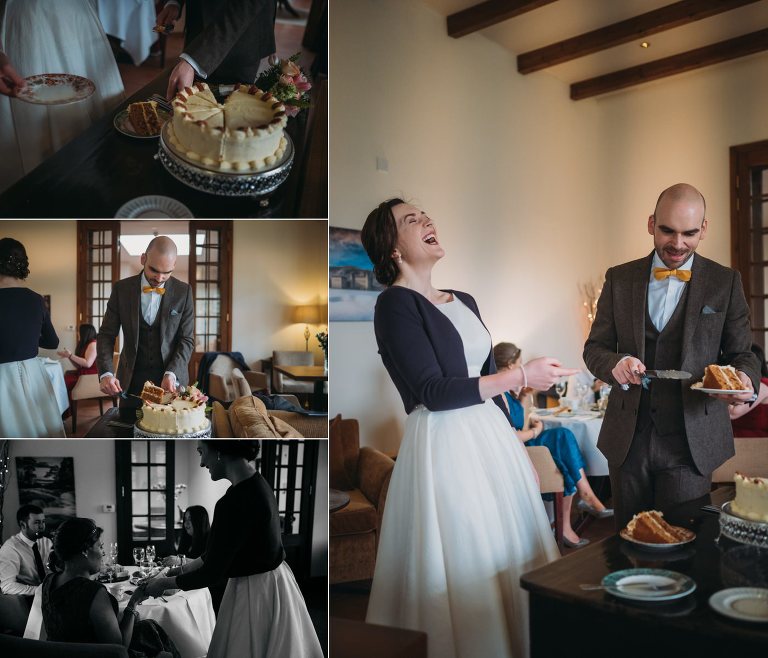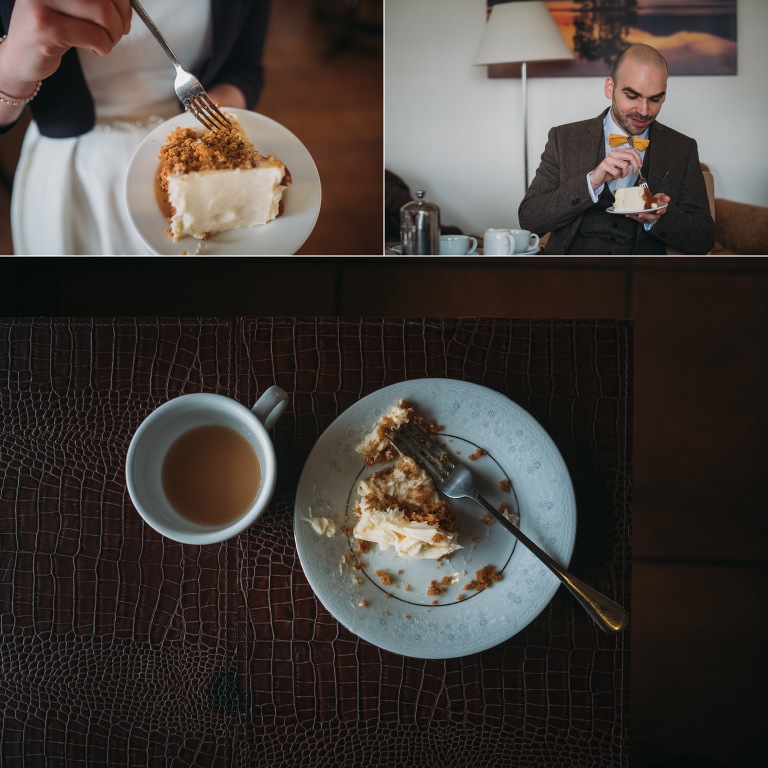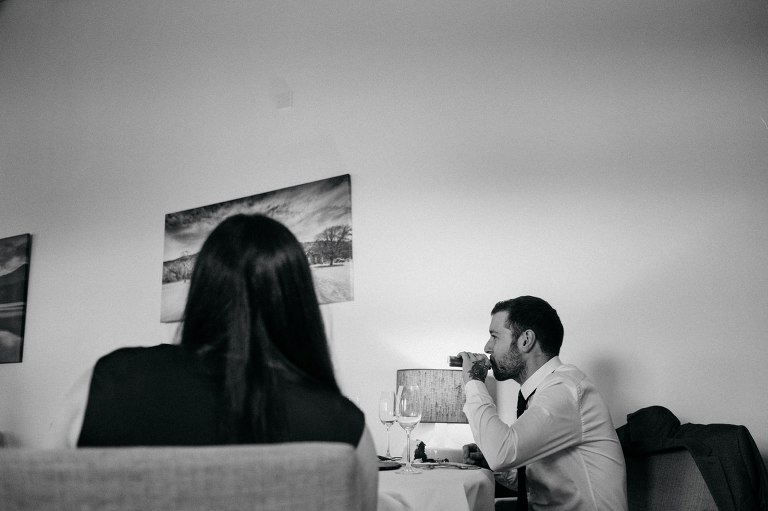 'Mon, take a dander through my blogs, it's what they are there for after all ;) Don't forget to check out the categories below too!